11 Shops We Can't Wait To Check Out At Jewel Changi Airport — And What's Special About Them
We tell you what to expect ahead of the big April 11 public launch.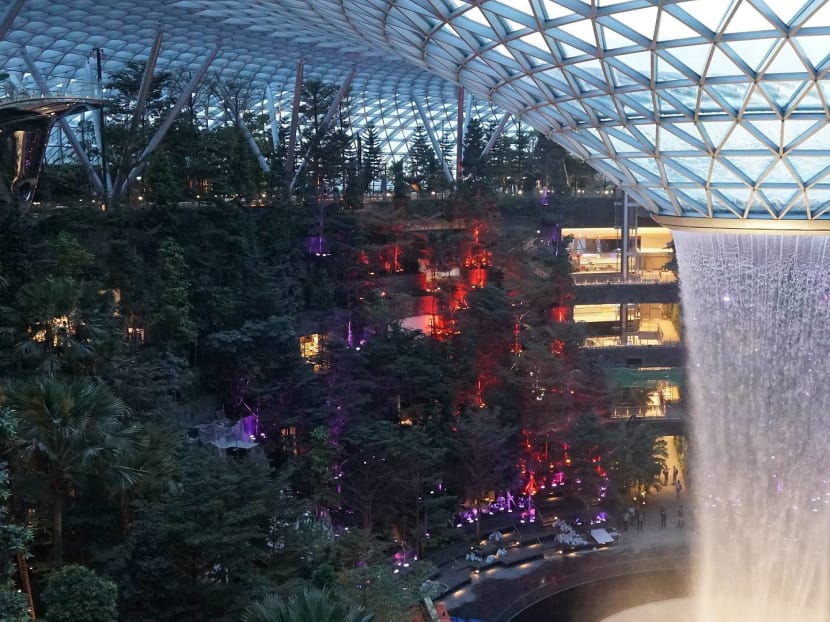 Anticipation is fever-pitch high for Jewel Changi Airport, and whether you're looking to go and gawk at the 40m-high rain vortex (world's tallest indoor waterfall!), hike in the luxuriant Shiseido Forest Valley (2,000 trees! 100,000 shrubs!) or gape at the massive mega-mallness of the $1.7 billion project (10 stories! Five above ground and five below!), chances are you'll find yourself there very soon, either during its ticketed public preview from April 11 to 16 (if you managed to snag one of the half a million tickets online) or after it opens to the world on April 17.

Of course, there's also the 280 retail stores and eateries, and if you haven't read our story about 30 eateries to check out at Jewel Changi Airport, please do. As for the shopping department, the directory at the Jewel Changi Airport website lists 166 shops (so far), with familiar big names like Muji, Zara, Uniqlo, Marks & Spencer, Nike, Mothercare and The Body Shop, as well as local brands aplenty, such as Charles & Keith and Osim. There are also new names which may not be so familiar yet, like Oysho, the hip underwear and sleepwear brand from Europe, which is run by Zara's parent company.

We've rounded up 11 shops we're excited about, either for their newness or the fact that they're serving up something special at Jewel — after all, you don't open a store at one of the world's most hotly-anticipated malls and make it run-of-the-mill, right?

Will the grandeur and majesty of the Rain Vortex and Shiseido Forest Valley make you want to shop and eat more at Jewel? One thing's for sure, the more time you spend there, the more money you're likely to blow. Woohoo!

First up, Pokemon Centre Singapore. Yes, the first local outpost of the popular retail haven for all things Pokemon will open at Jewel come April, and the shop hawking plushies and other Pikachu and pals merch will probably look very much like the ones in Japan, that is, filled with shelves of all manner of Pokemon goodies. And what do you think of these Singapore-exclusive Pikachu plushies in cabin crew uniforms? Must-get? You know what to do when the shop opens. Chiong ah!

The massive 10,700 sq ft Nike store is one of 11 shops to occupy a duplex space at Jewel, and as the eighth and largest Nike flagship store in SEA, will serve up the most extensive range of Nike footwear, apparel and merchandise here. To breathe new life into the retail experience, it aims to "be the most fun Nike store in Singapore", where you can customise your apparel and shoes at the Nike By You customisation space, the first time Nike is rolling out a customisation area in store.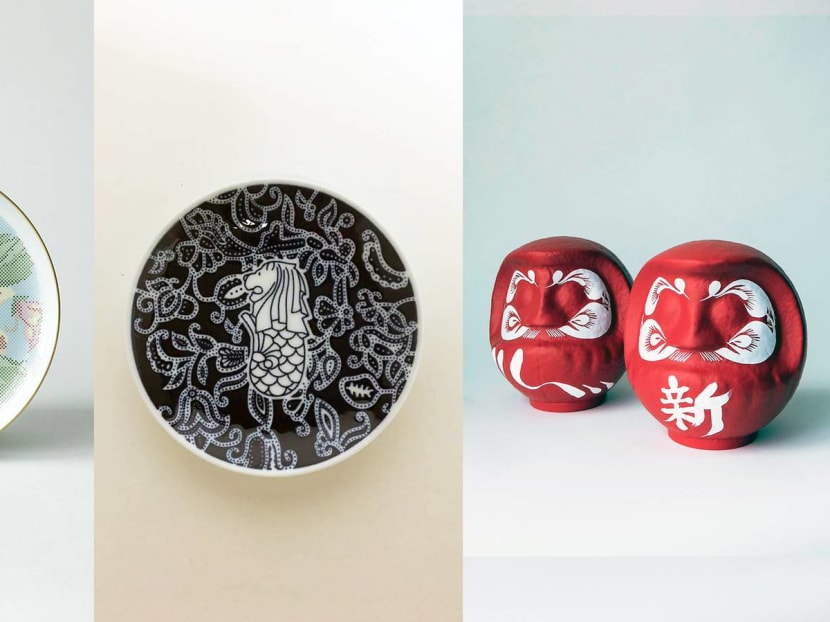 Hey, don't knock it just 'cos it's the homegrown design and crafts brand's smallest store, okay? (They have two others at Beach Road and Wheelock Place). For an artisan local label which carefully curates and creates limited edition works of thoughtful art, a store in the behemoth Jewel complex is a coup, and its 323 sq ft space will pack some of their best works. Supermama founder Edwin Low tells 8days.sg that for the Jewel opening, they will launch a special blue and white porcelain design called the Merlion Kebaya, as well as a new line called Kebaya Bleu, featuring leather goods, mobile accessories and metal ware. A ceramic collaboration is also in the works.


Okay, so the biggest store in SG is still the Orchard Central store, but second largest ain't shabby, right? The new Uniqlo store at Jewel will boast an exclusive early launch of the Marvel x Jason Polan collection, as well as a dedicated UT corner, the second store in Singapore with this feature. Look out for exclusive opening offers during the week of April 17 to 21.


Kiehl's 14th store at Jewel promises to be its most digital yet, boasting features such as a digital video easel that can identify customers via facial recognition, digital window displays and a Merlion wall feature. Early birds at Jewels will be treated to an exclusive pre-launch of the new Calendula Serum-Infused Water Cream, Kiehl's latest skincare baby inspired by its iconic Calendula Toner, ahead of the May nationwide launch. Additional treats: Be the first 100 in the queue on April 19 to bring home a four-piece Kiehl's Travel Kit, no purchase needed.


Quirky-hip homegrown fashion label IGC opens their biggest store yet, and they've done it in a real sweet way — by partnering with local gelato brand Birds of Paradise, serving up a boutique and cafe concept. Expect an expansive space that houses, for the first time, all of the In Good Company collection categories in one space: Menswear, womenswear, mini me, accessories and lifestyle objects. Add ice-cream to that list. Yums.


Homegrown design and lifestyle retailer Naiise has come a long way since its online e-commerce days. It's come so far that it can now boast it's the only local brand to have a duplex unit, one of 11 at Jewel, alongside international brands. What to expect at the new flagship: The first Naiise cafe, a Gift Bar where you can personalise products (like engraved jewellery) on the spot and get personalised gift wrapping (Singapore souvenirs for overseas friends sorted!), a Tea Bar where you can sample quality teas from over 30 brands, and a cool Launchpad where shoppers can help designers with their next big ideas. Excited, much?

Pic: Naiise Katong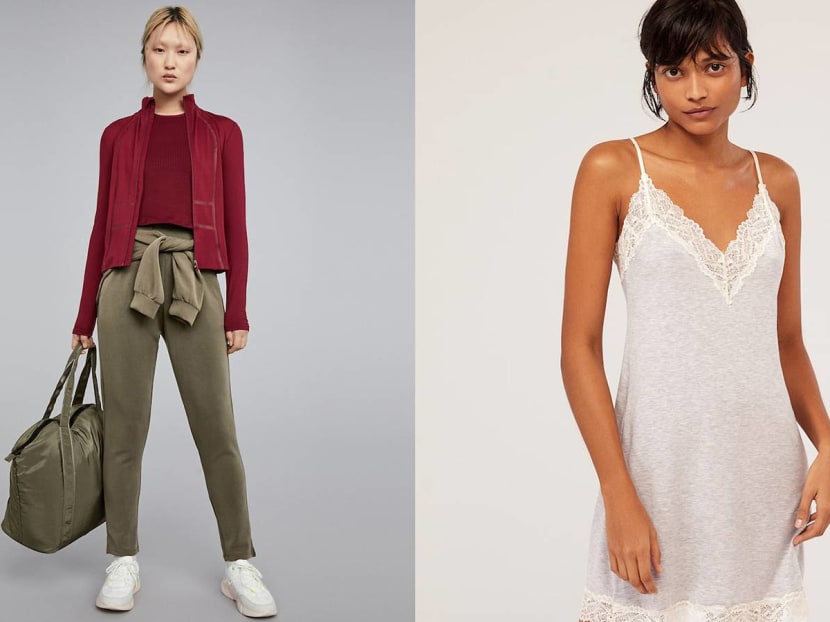 Beloved by minimalist types the world over, Oysho is finally landing on our shores. Despite the sorta Japanese name, it's a Spanish clothing retailer specialising in women's homewear, undergarments and sportswear. The company is part of the Inditex group, which is Zara's parent company. For more, check out their Instagram page, which boasts 1.7 million followers — told you they were popular.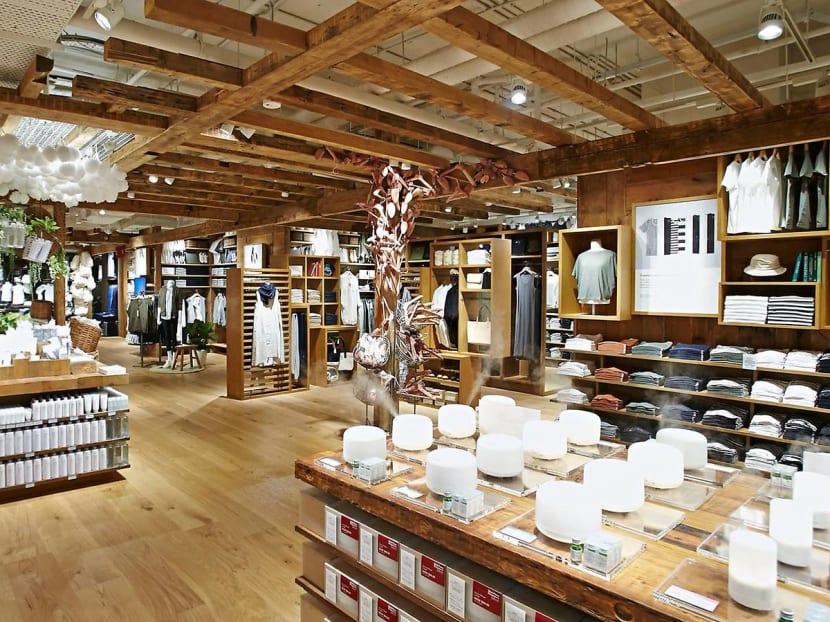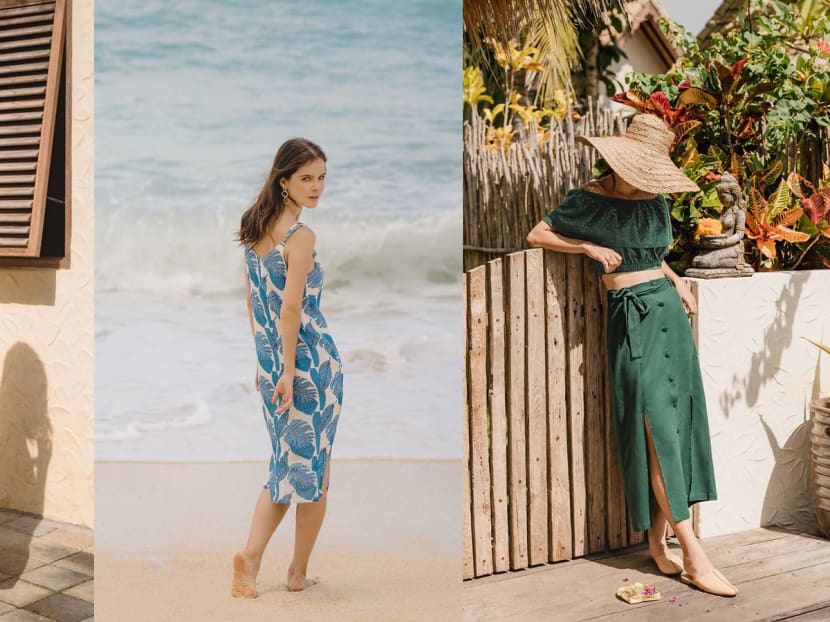 Homegrown urban resort wear label Yacht 21 celebrates 10 years of helping women to dress like they're on holiday every day with a new flagship store in Jewel that's created to feel like a resort built within the airport, fusing nature and art, with natural oak, vintage rattan, travel-inspired drawings by local illustrator Sabrinah Rahim and plant installations by local botanical stylist Charles Loh (@mossingarden). It's all designed to make you feel like you've just stepped into Bali or some other dreamy resort destination, and if you're stopping by the shop just before you fly to actual Bali, all the better! Coincidentally, they're launching their latest collection, inspired by the lush landscapes and culture of Bali, at the new Jewel store. Heart eyes!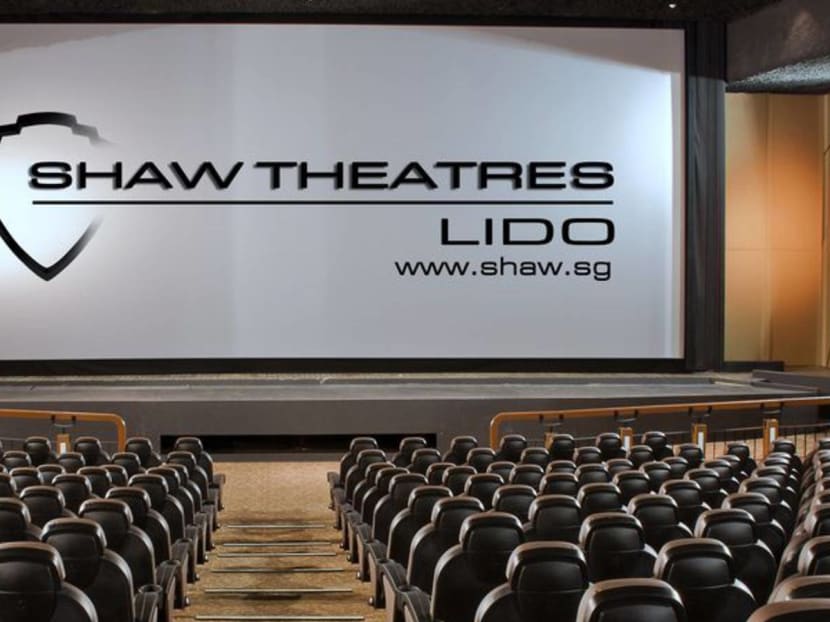 Inflight entertainment is good, but that tiny screen though. There's nothing like the big screen, and the massive 11-screen Shaw Cineplex, with an estimated seating capacity of 800, will bring the IMAX experience to Jewel. Whether you're an Eastsider delighted with yet another cinema choice, a passenger with time to kill pre-flight or during transit, or a local resident looking to soak up some of that Jewel magic while you catch the latest superhero blockbuster, here's a marvelous option.

Jewel opens to the public on April 17, with ticketed previews from April 11 to 16.