7 Fashion Hacks & Tips from Hit K-Drama Start-Up 
Sassy and practical gal boss style tips from Seo Dal-mi and Seo In-Jae, played by Bae Suzy and Kang Han-na in the recently-concluded Korean drama Start-Up. We're so using these to power up our 2021!
Whether you're a budding entrepreneur, a cubicle rat or still working from home, here are 7 on-the-go style hacks and fashion power-ups to kick-start your new year, courtesy of these cool sisters from K-drama Start-Up. Now if only we can spot the likes of Nam Joo-hyuk and Kim Seon-ho at our 8days.sg office too. Warning: Spoilers ahead!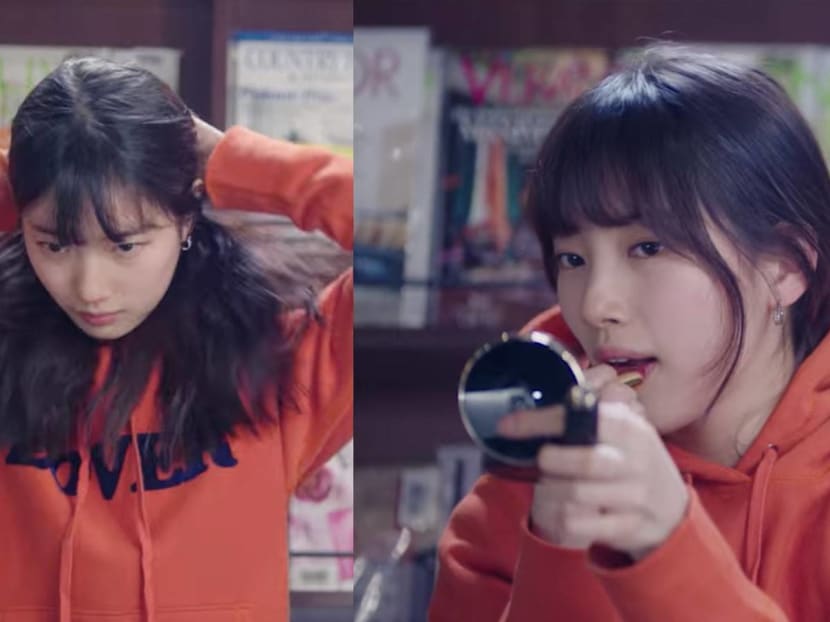 Never entertain the thought that nobody's watching. Even if you're schlepping around in casual hoodie and slacks and your Sunday sloth-y attire, be ready for an instant glam-up if you bump into somebody you know. Quick tips: Tie your hair up and put on some lipstick for an immediate perk-me-up. If you are without make-up, quickly slap on a pair of shades to hide tired eyes. Pro tip: Your lipstick can double up as a blush — dab some on your cheek and blend it out using your third and fourth fingers in an upwards patting motion.

How about a fresh new look for a brand new (and hopefully much better) new year? In-jae definitely went from that first impression of a spoilt brat who took dad's money to start a business to a fierce boss babe who's winning on her own, especially after she chopped off her long locks. Tip: Going shorter is okay — after all, the good thing about hair is, it grows!


This poignant scene sees Dal-mi locking herself in a toilet cubicle to colour in the scuffed parts on her shoes before she went to her workplace. Mishaps can and will happen at the most inopportune moments. Take a cue from Dal-mi and keep calm and colour on — and always carry around a black marker pen.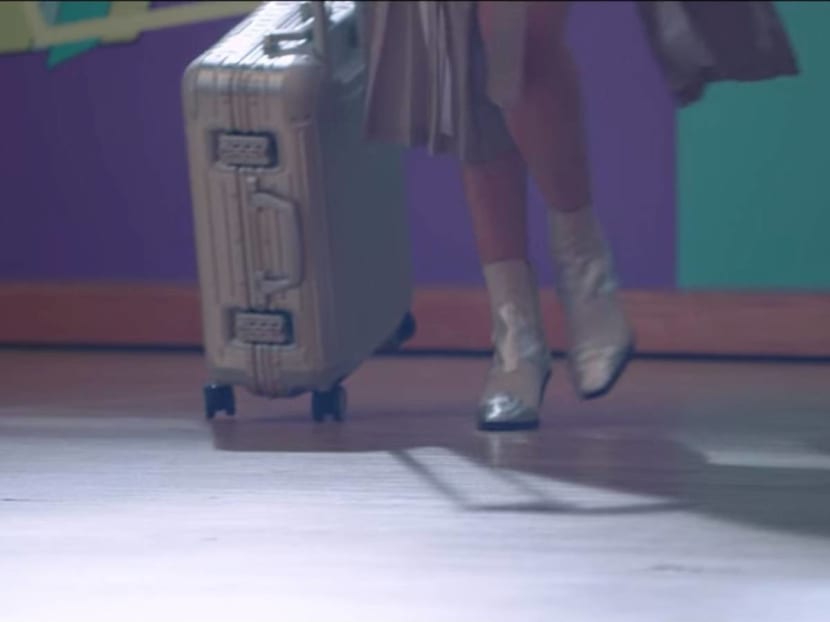 We all love comfy sneakers, but a kick-ass pair of boots will power up your OOTD and make you look instantly more profesh. Even if you're in simple jeans and a T-shirt, the right pair of shoes can elevate your look. In this scene, Sa-ha in her on-trend metallic boots is the clear style winner who looked the part, compared to Dal-mi, who did not have that CEO aura.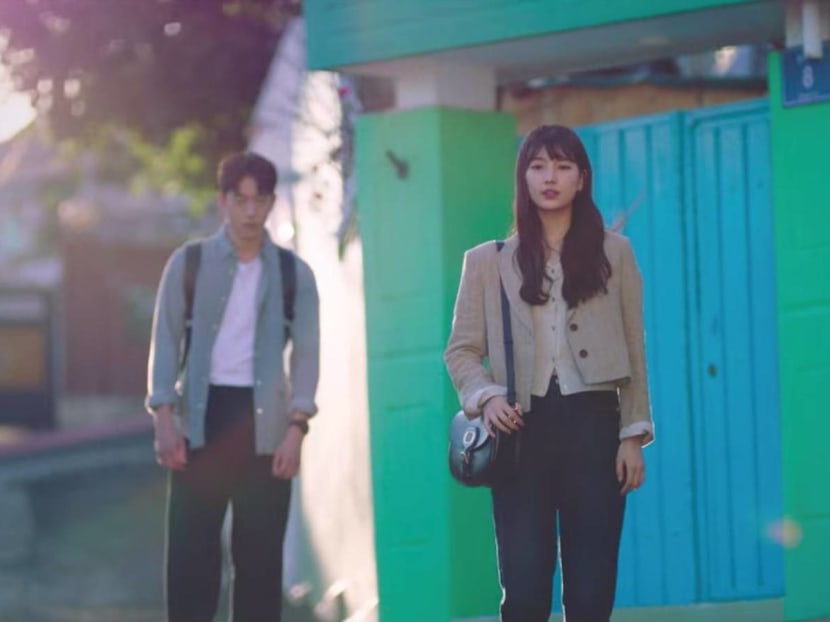 Max style points and yet still cool and corporate-worthy, as demonstrated by Bae Suzy. Cropped jackets are great for petite girls, as they create the illusion of balanced body proportions and elongate the legs.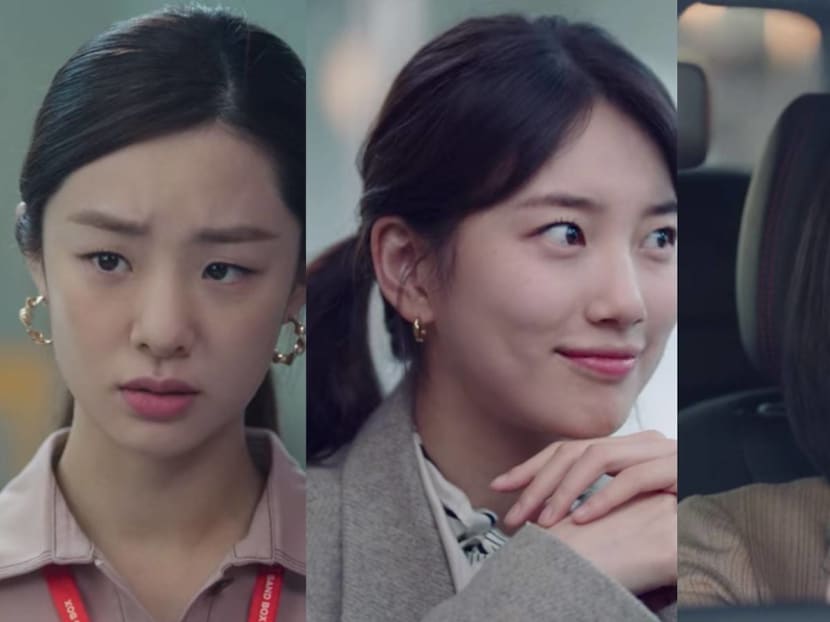 On various occasions, the ladies of Start-Up showed off their cool earring collections. One thing we gleaned: Gold hoops are making a strong comeback. Be it dramatic wavy hoops, simple gold loops or petite little hoops, these complement all outfits and hairstyles. Tip: Size does matter when it comes to hoops — go big to make a style statement.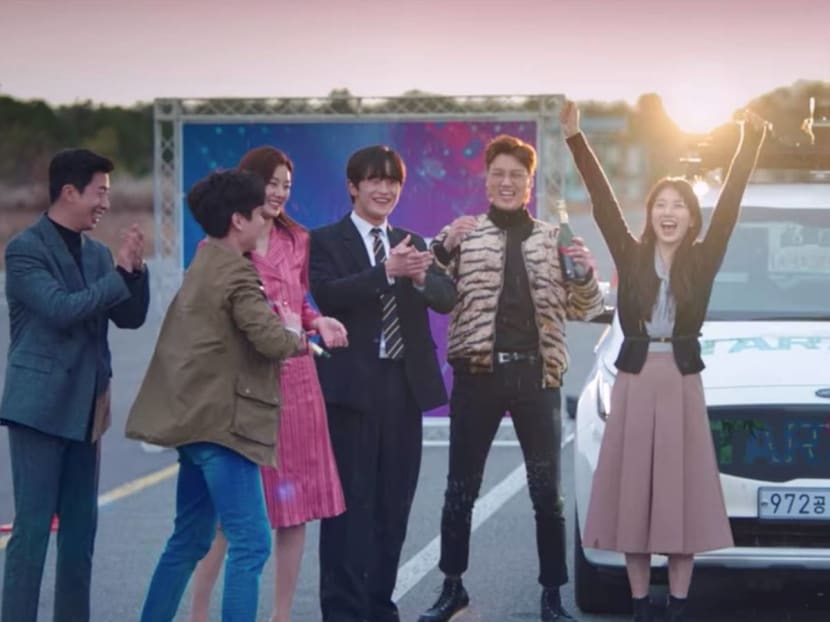 It may not be a fashion item you immediately think of, but the skinny belt has its benefits. Had a huge lunch and wanna hide your food baby? A skinny belt above your waist could do the trick. It's also a great way to subtly elevate a blazer look into something more fun, without the obviousness of a thick belt, as seen here on a victorious Dal-mi. Tip: Choose a belt colour that matches either the top or bottom of your outfit for style cohesiveness and a 10/10 OOTD win.