Face Masks Just Got Fancy — Here Are 8 Reusable Masks That Make A Bold Fashion Statement
Face masks, but make it fashion.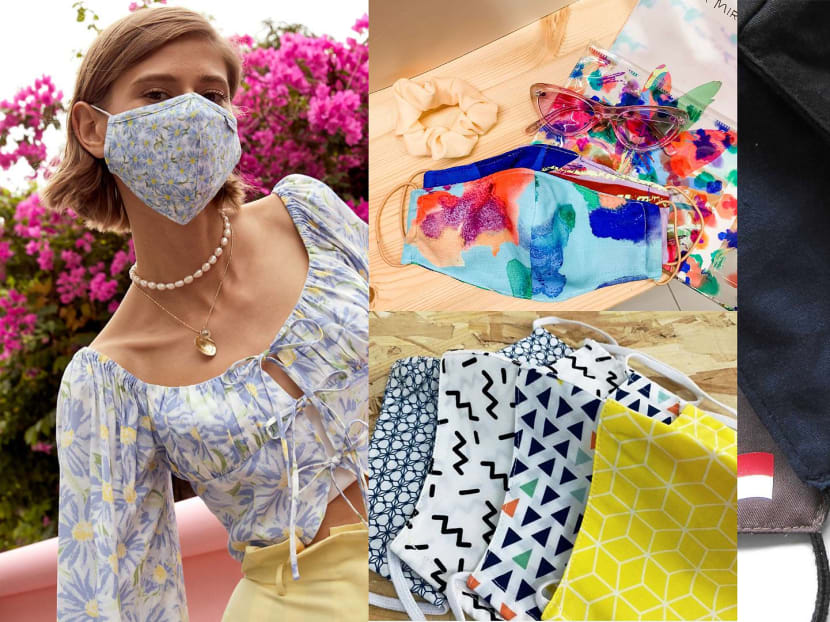 It had to happen. As face masks become commonplace as we go about our essential tasks, those little pieces of fabric have evolved from drab and plain to bright and cheery, and even infused with positive messages. Whether it's Singapore brands who have quickly filled a market need, or fashion labels who have pivoted to make masks from existing fabrics out of necessity or a desire to extend their brand and aesthetics, while raising money for charity, these days, you can don a colourful mask that can help prevent the spread of Covid-19 and make a fun statement at the same time. Do note that many of these are pre-order and you'd likely have to wait for your mask shipment. Here are 8 we like.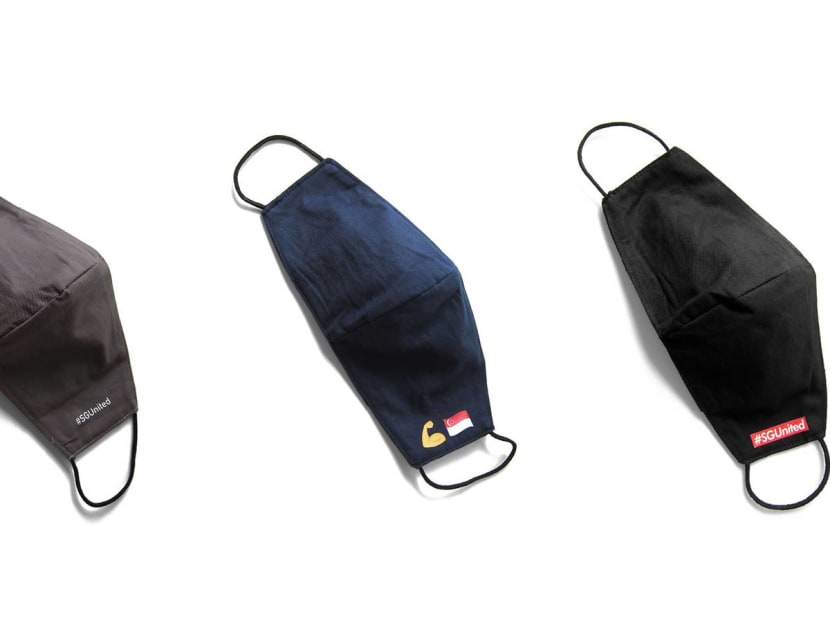 Quirky local lifestyle brand LOVE SG just launched these patriotic masks, where for every mask sold, they will donate one to Masks Sewn With Love or Migrant Workers' Centre. There are three 3 designs: One with a minimalist #SGUnited printed on the mask, another with #SGUnited in a box logo, and a cute emoji #StayStrong one to show the SG fighting spirit. They come with a slot for disposible surgical masks.

Available from here.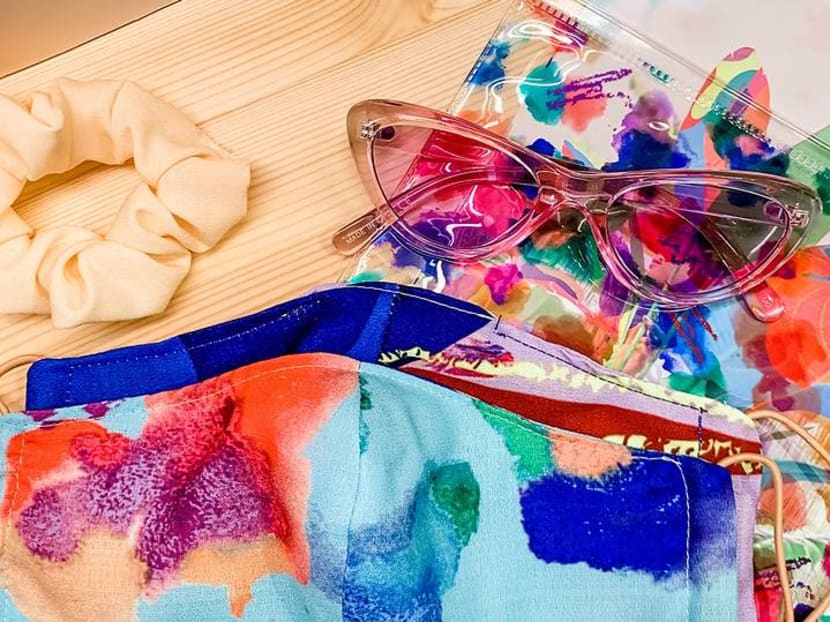 Local print and textile fashion studio Minor Miracles used leftovers from their signature colourful fabrics to create masks you can't help but feel happier in. The first batch sold out quickly, and as their fabrics were stuck in Malaysia, they've since cut up scarves in their collection to create more masks. They're sewn by recent graduates of the fashion course at Temasek Polytechnic, who have found it tough to get get jobs in this climate. The masks come with slots for disposable masks. All profits from the sale of masks will go to charity, with the third pre-order going to funds supporting migrant workers.

The next pre-order will open on May 1 and the masks are expected to sell out quickly. Go here to order.


Mask-wearing can be fun, as shown by these cheery creations from Minor Miracles.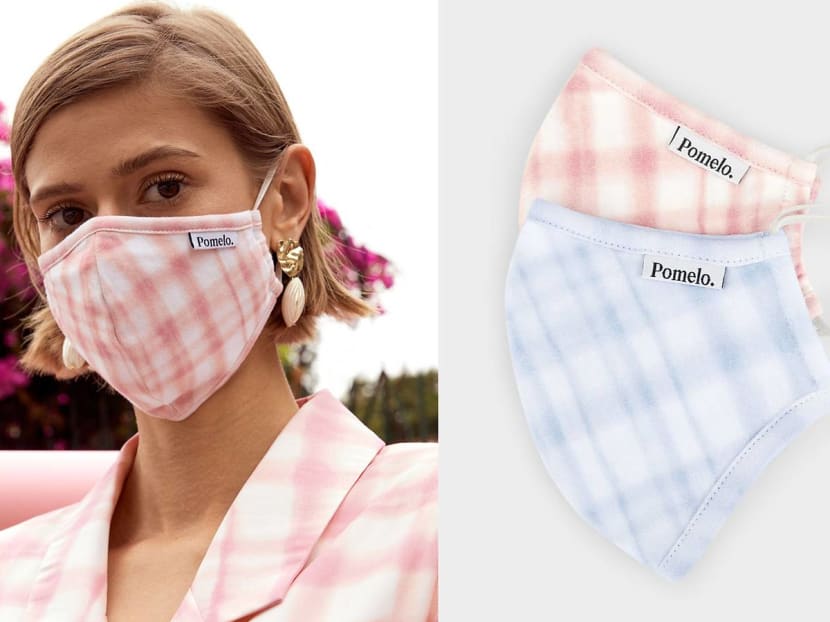 After the initial launch of their anti-bacterial face masks, Pomelo's next batch of masks is a fashion level up. The new additions come with cute prints that match Pomelo clothing, so you can totally make your face mask part of your #OOTD. As with the previous masks, the sale of these go to organisations leading COVID-19 relief efforts in Singapore, Thailand and Indonesia. Get them here.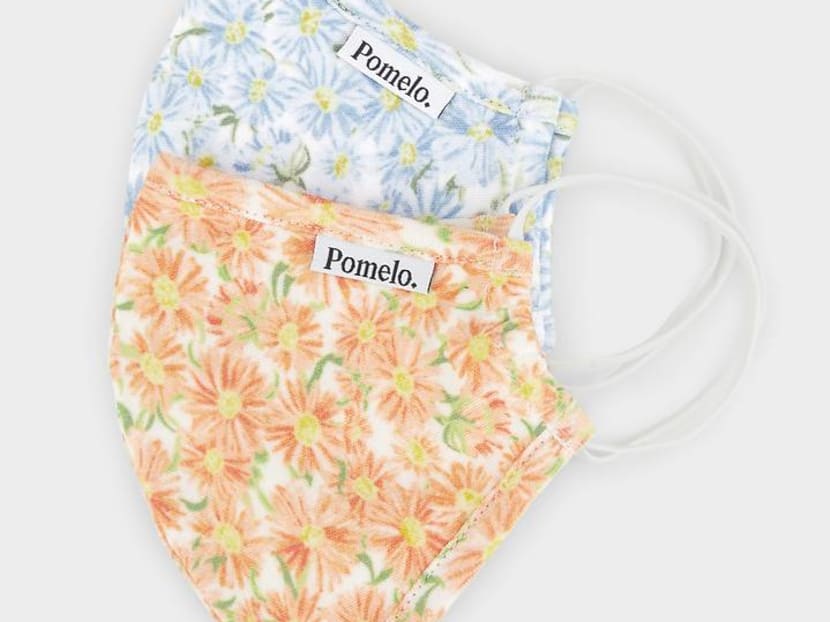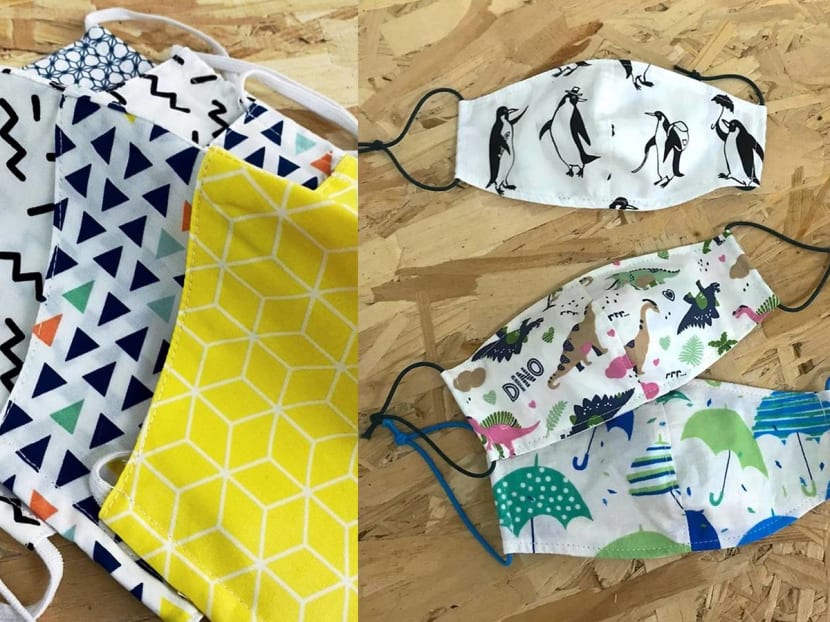 Local bag designer and sewing specialist Uyii's colourful face masks for big and small kids will inject a little fun into interminable Circuit Breaker days. There are myriad designs and the masks all come with slots for disposable filters. Order here.

Storied local shirtmaker CYC has gotten into the maks-making act too, and they're offering luxe Egyptian Cotton reusable masks with washable filter inserts (inclusive of filter). The masks are made from unused, excess world-class shirting fabrics. Maybe they'll match your CYC shirt?

Get from here.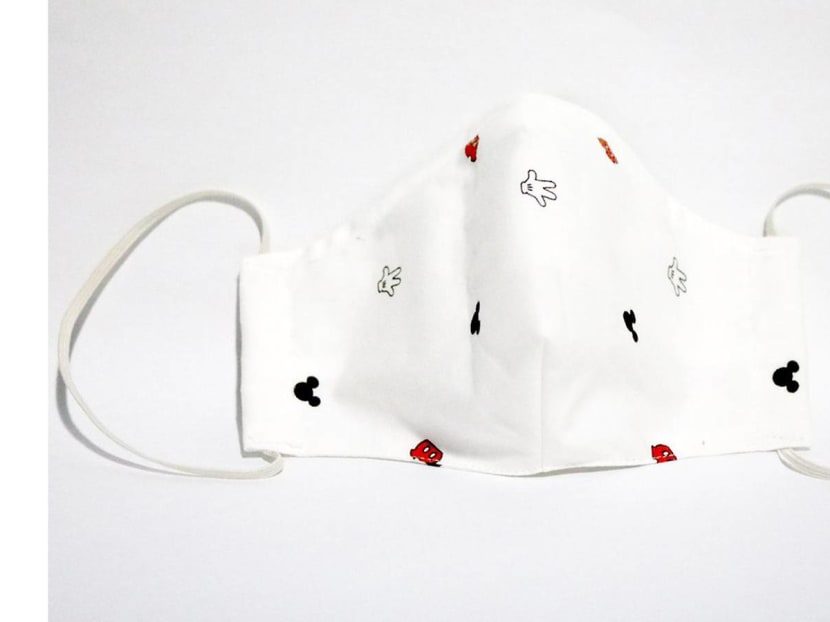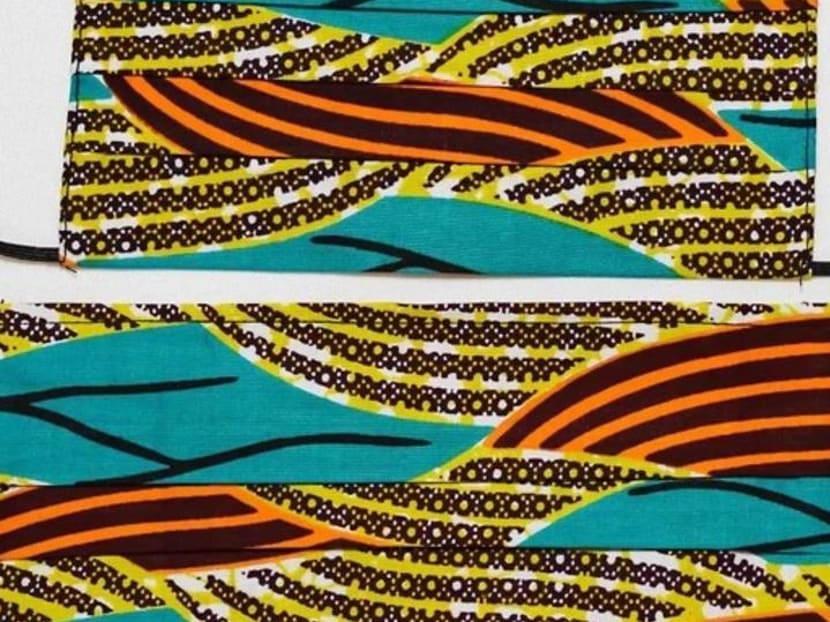 Quirky African wax print specialist and fashion brand OliveAnkara is serving up tons of fun designs, many of them in matching parent and child prints. They're made from Ankara (100% cotton wax print) cut off fabrics, and come with pockets for disposable masks. 10% of revenue will be donated to local charities helping migrant workers and people in need. Order here.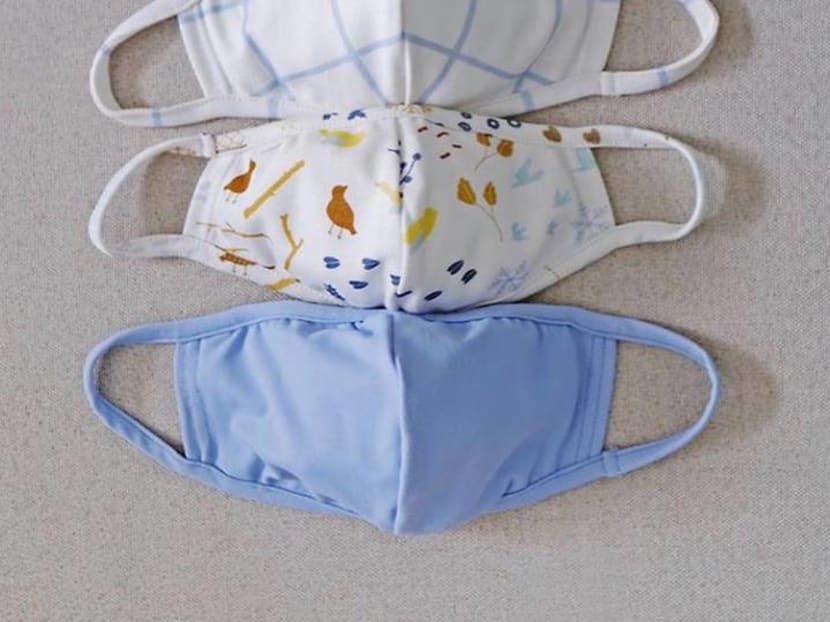 Local kids' clothing brand Sea Apple's soft and sweet fabrics have been used to make masks for adults and have done so well, they're currently sold out and only available for pre-order. Masks come with mask filter pockets. 100% of profits will go to the Covid Migrant Support Coalition, and you can donate more by choosing a higher amount than $10 when you pay. Pre-order here.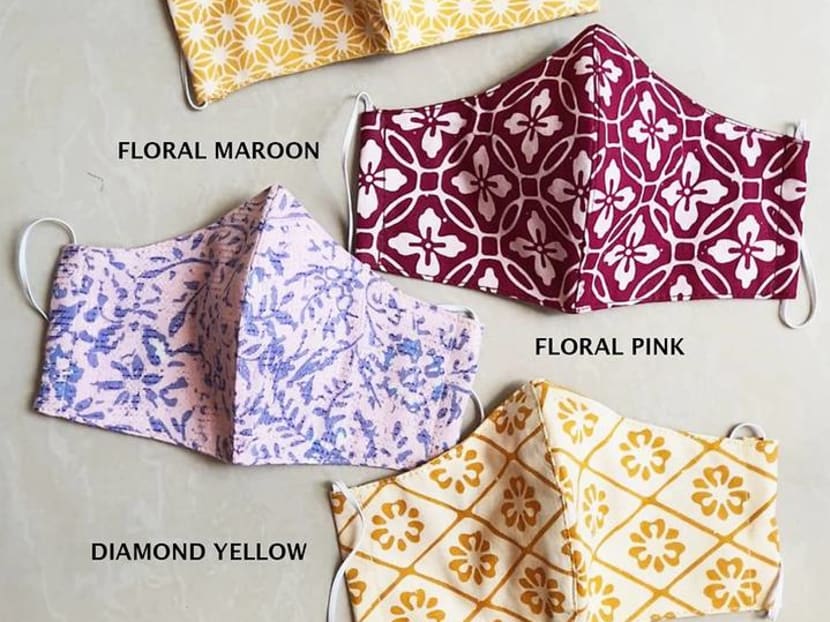 Local fashion brand Ans.ein has also pivoted to create fashionable masks, and these batik beauties are available for pre-order here.