This Nifty Time-Saving Feature At The Spanking New Pomelo Store Is Everything
The just-opened 6,000 sq ft store at 313@Somerset, the fast fashion label's first offline store here, combines the best of online and offline shopping.
How busy do you have to be to chope your changing room at a clothing store via an app when you're still 1km away? Freaking busy, for sure, and probably also too impatient to stand in line. But then again, isn't that all of us? Busy and impatient, with better things to do than queue up to try clothes. But not so busy that you don't want to try on clothes at all. Because shopping exclusively online does kill the joy of shopping just a little. Enter Pomelo's first store in Singapore, its eighth and largest store (the other seven are in Thailand, which is where the brand's HQ is). The sprawling 6,000 sq ft flagship in 313@Somerset, which opened last week, combines the best of online and offline shopping, and has nifty tech-enabled features for the time-starved fashionista. Here's what to expect.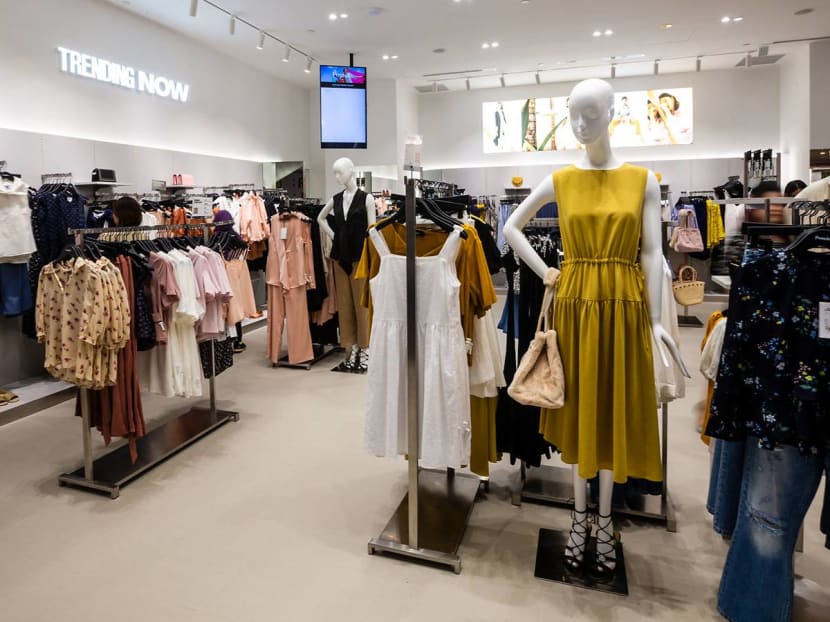 Popular fast fashion label Pomelo, which has been around since 2013, opens its first local bricks and mortar store in Orchard Road, and they went all out, with a massive flagship store filled with all their product categories and features that meld online and offline shopping. Omnichannel shopping, much?


The speed, convenience and comfort of online shopping, combined with the ability to try on the clothes and buy only the ones that work, without the hassle of returns? Yes, it's almost a perfect shopping world here — the only thing is that you still have to physically come to the store. But you won't have to browse the racks, which saves some time. Basically, you pick your items online, and they'll be packed for you into one of these translucent locker-like boxes. There is no limit to the number of items you can pick. Within seven days, you can come to the store, pick up your items, and try them on. Pay only for the ones you like. It's a nifty time-saving idea that we really like the idea of, which we think combines online and offline shopping quite nicely.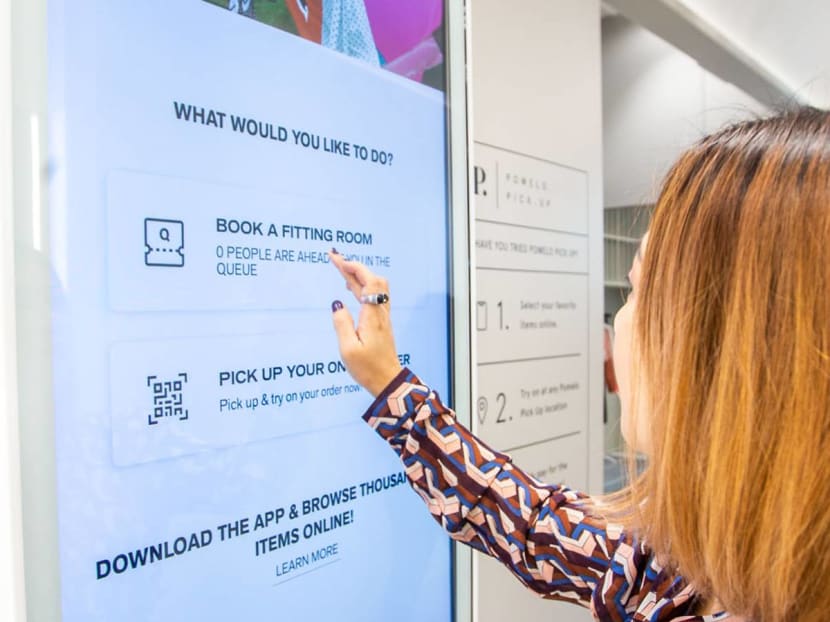 More tech wizardry abounds at these self-service kiosk screens. For those who have purchased items online and just want to pick them up, you can scan your Pomelo ID QR code here and proceed to the Fast Lane to receive your order. You can also scan to get the items you've picked beforehand to try them on, and the screens also allow you to book a fitting room.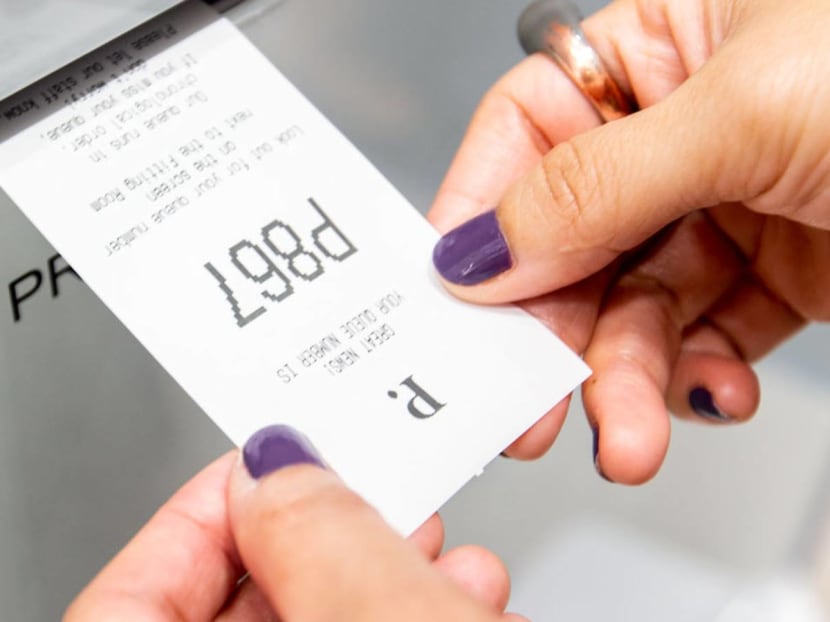 No more standing in line with your arms full of clothes. Now, you can get a queue number, then continue shopping, or even go grab some bubble tea if there are many people in front of you. Keep an eye on the screen for your number. And if you're really in a big hurry, you can book your changing room via the Pomelo app when you are within 1km of the store, so that by the time you get there, it will be just about your turn at the changing room. Cool or what?


Yes, there are 14 spacious changing rooms, and their numbers are displayed on digital screens above the rooms. It's all very high-tech, and there are large mirrors outside for you to take your selfie OOTD, as well as a regular mirror in each room and one other swivelling mirror panel at the back of each room so you can check out your butt, and all other angles. There's also one room that's significantly larger than the rest, which is specially designed for mothers with strollers and is also wheelchair-accessible. Nice!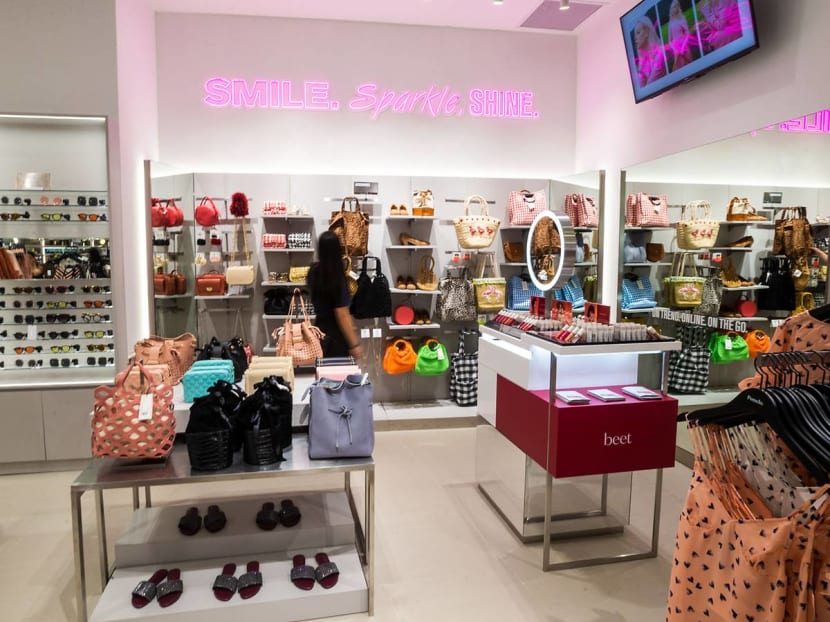 See anything you like? There are clothes, gymwear, bags, shoes, accessories and also Pomelo's new cosmetic line, Beet.

Everything in the Beet line is an affordable $10, and faves include the liquid lipstick, liquid blush and lip gloss.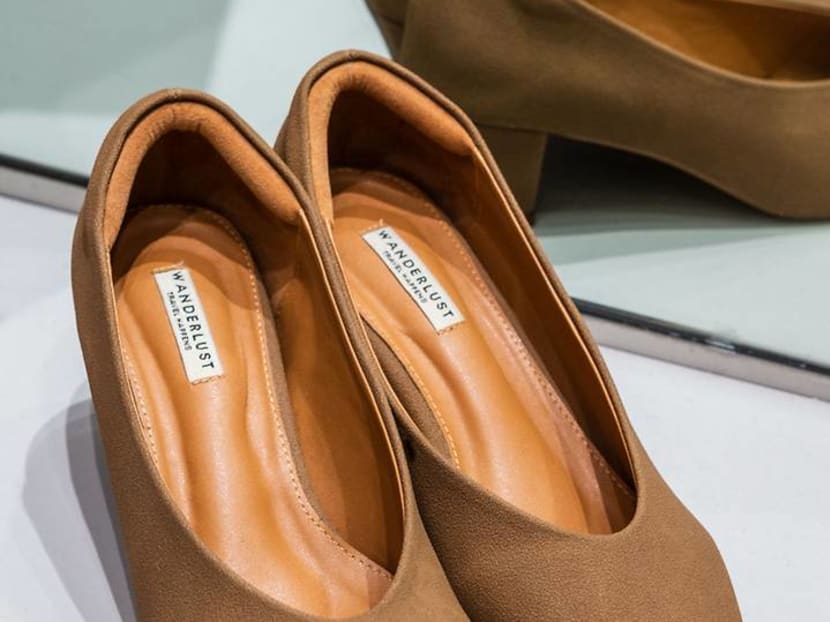 Wanderlust pointed toe heels, $74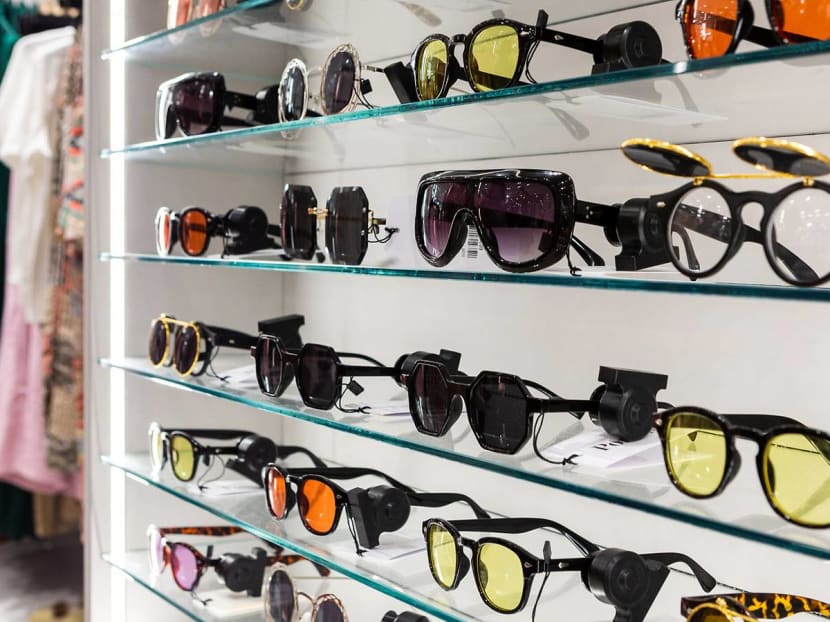 Prices for sunglasses start from a super affordable $9.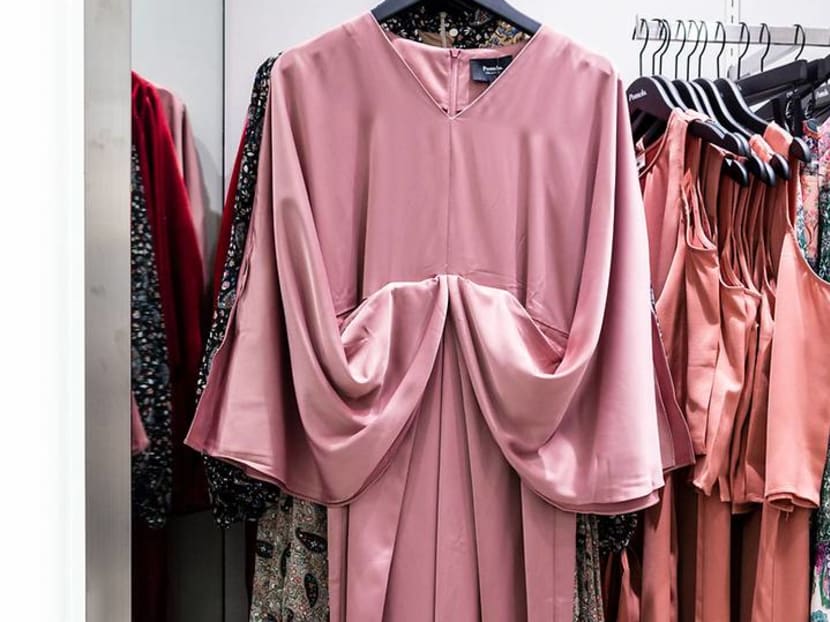 Polka dot halter maxi dress, $59

Prices are as low as $9 per pair.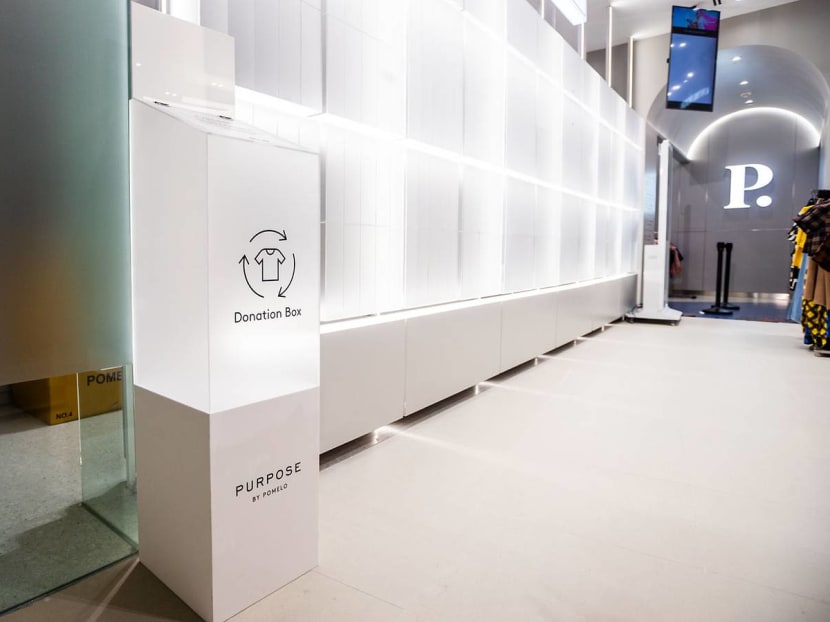 Pomelo will recycle them or give them new life.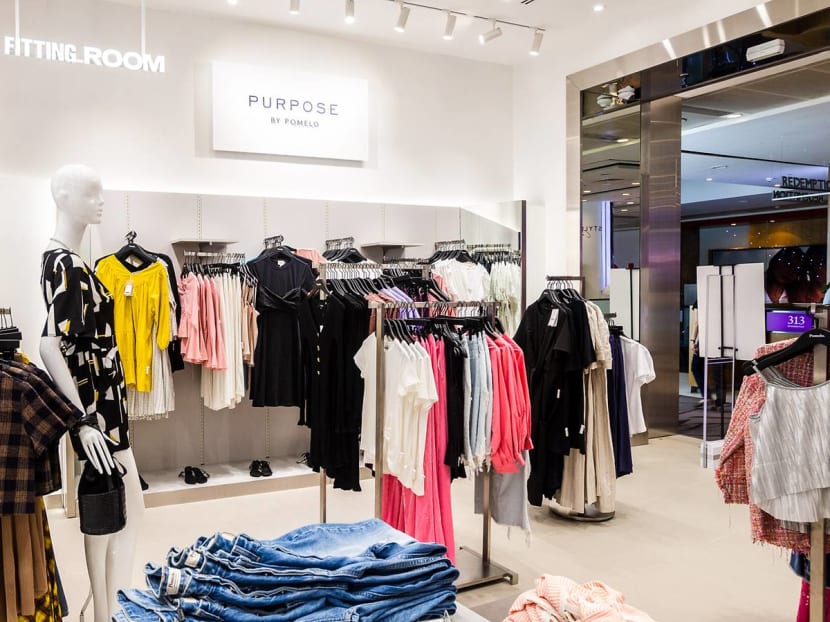 Purpose is Pomelo's sustainable line, and brings together the best of sustainability, tech and design. The latest collection is inspired by elements of the sea, and is made of organically-sourced fabrics including linen, organic BCI (Better Cotton Initiative) cotton, vegan suede, and natural colour dyes. Purpose aims to reduce the fashion industry's impact on natural resources.


Yes, the shop is high-tech, but at the end of the day, the Pomelo store serves a rather low-tech purpose, which is to physically put clothes on your back and make you look and feel good.

Pomelo is at #B1-23, 313@somerset. Shop online and more info at https://www.pomelofashion.com.


Photos: Alvin Teo