Shop Rebecca Lim, Kym Ng & Constance Lau's Pre-Loved Fashion For Charity At Pasar Glamour This Weekend
It's not just celeb stuff at the charity sale. Loads of luxe and high street fashion buys, both pre-loved and brand new, up for grabs.
Pasar Glamour is back for the third year running, and this year's glam bam charity wham, started by Singaporean actresses Pam Oei, Janice Koh and Petrina Kow, is bigger and better than ever. Besides designer donations from celebrities, personalities and fashionistas who have generously donated both brand new and pre-loved clothing, shoes and bags in good condition, the charity bazaar has tied up with a record number of your fave Singaporean designer labels to serve up sample pieces or clearance stocks at great prices. These include In Good Company, Stolen, Max Tan, Carrie K, Thrifty Thieves, Society A, Beyond The Vines, K.Blu Swim, Matter, The Missing Piece, Ying the Label and JeannieRichard Jewellery, among others.

As always, proceeds go towards supporting women and children from less privileged backgrounds and to the Arts. The beneficiaries this year are AIDHA, AWARE Sexual Assault Centre, Arc Children's Centre, Playeum's Giving Tuesday and Wild Rice Gift of Theatre.

Pasar Glamour 2019 is from 27 to 29 September at the National Design
Centre. More info at www.pasarglamour.com,
www.facebook.com/pasarglamour & http://www.instagram.com/pasarglamour.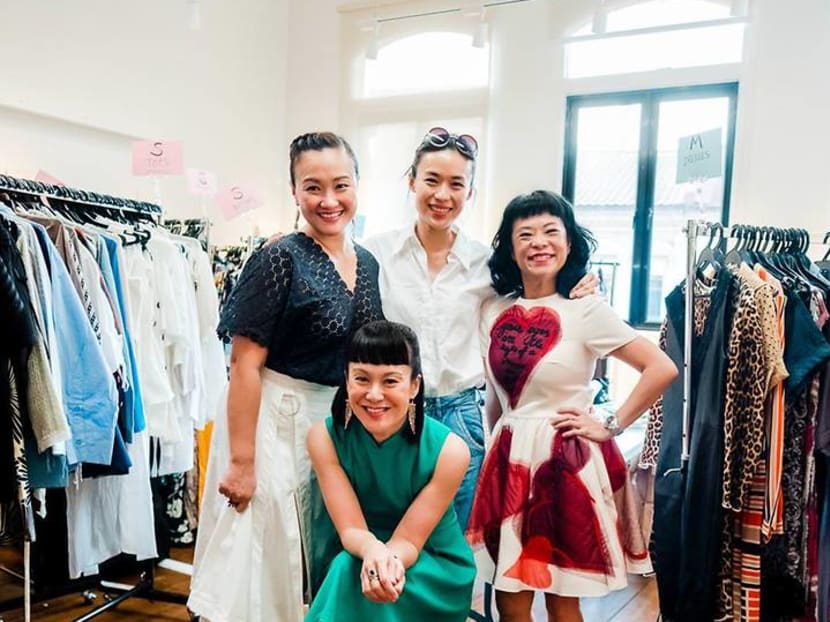 The founders of Pasar Glamour with repeat donor Rebecca Lim. The stuff from celebs is just part of this year's ginormous Pasar Glamour stash, which include pre-loved designer items from brands such as Miu Miu, Jimmy Choo, Valentino, Tod's, Balmain, Celine, Gucci and Balenciaga at one third or less of their original retail price, Singapore labels at 50 to 70 per cent discount or more, and racks and racks of dresses, gowns, tops, bottoms and jackets in good condition at $20 to $30 on average. Bargain bin items start from as low as three for $10, and you can also expect unopened beauty items at must-grab prices.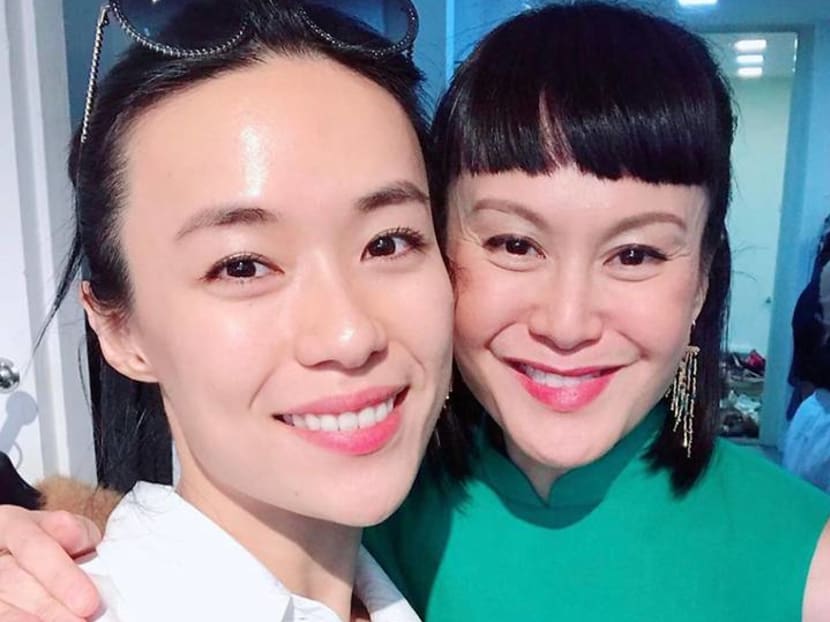 Pasar Glamour founder Janice Koh with Becks.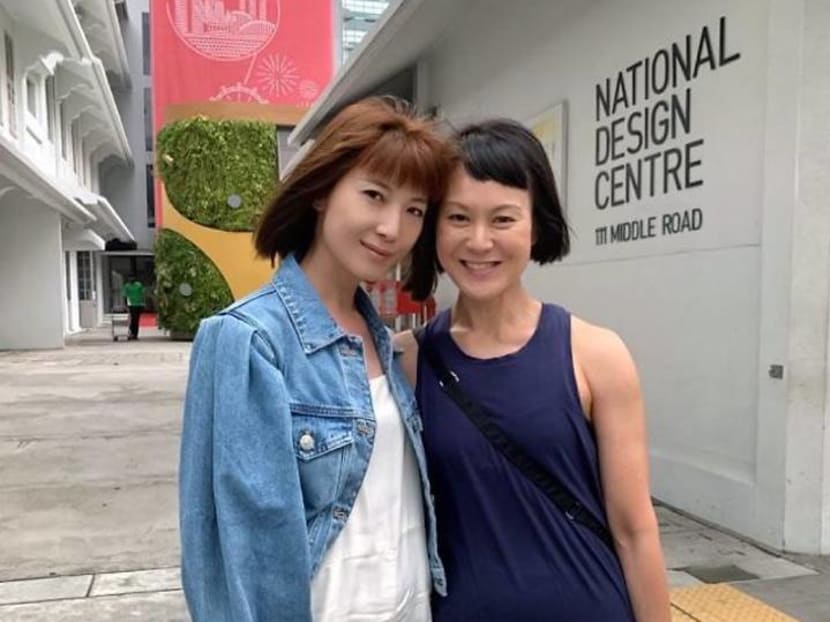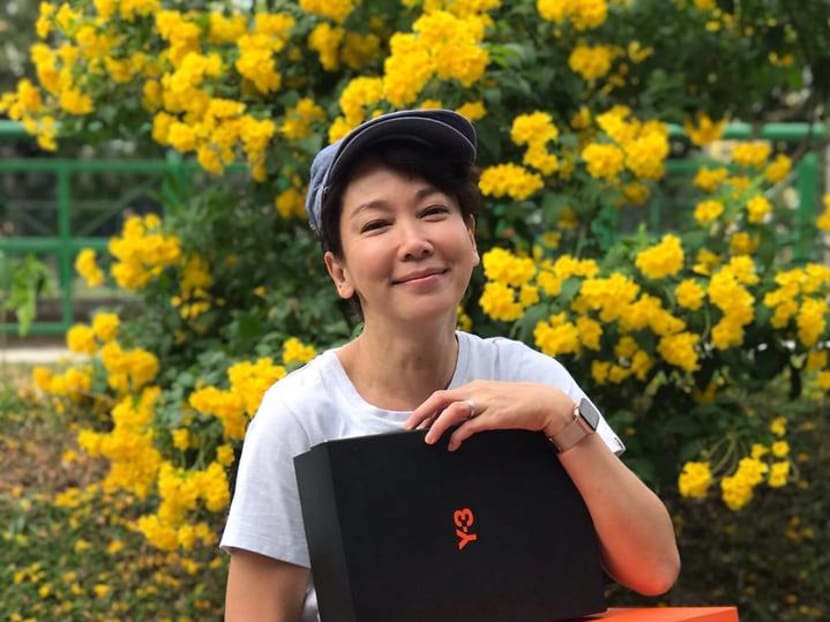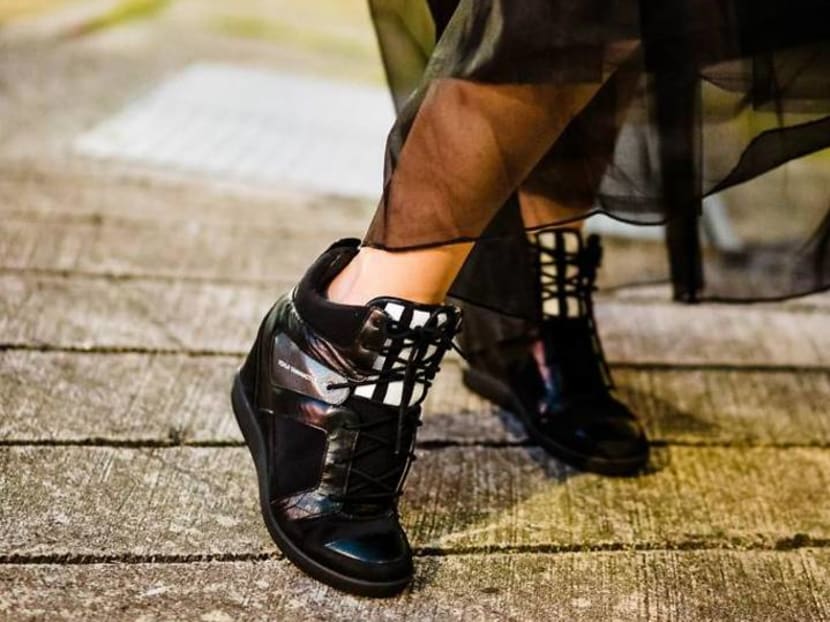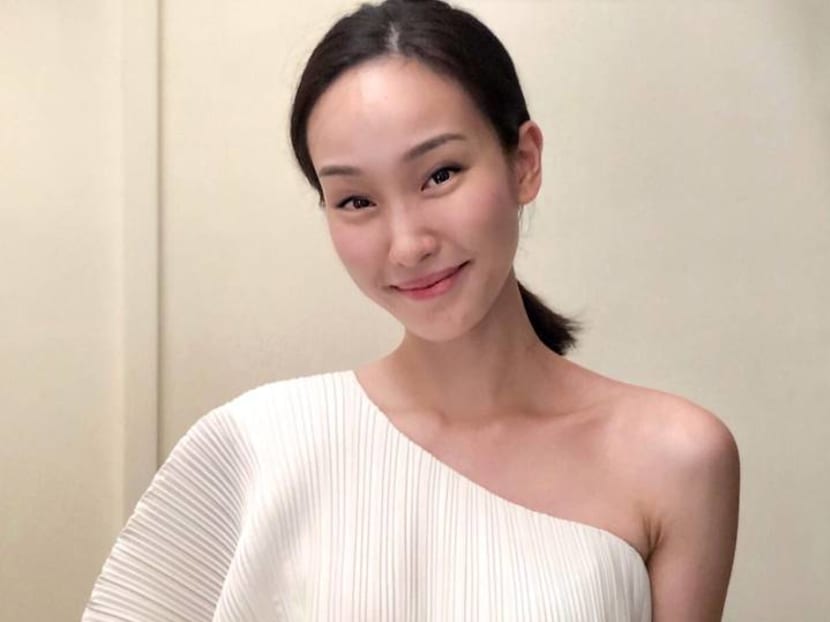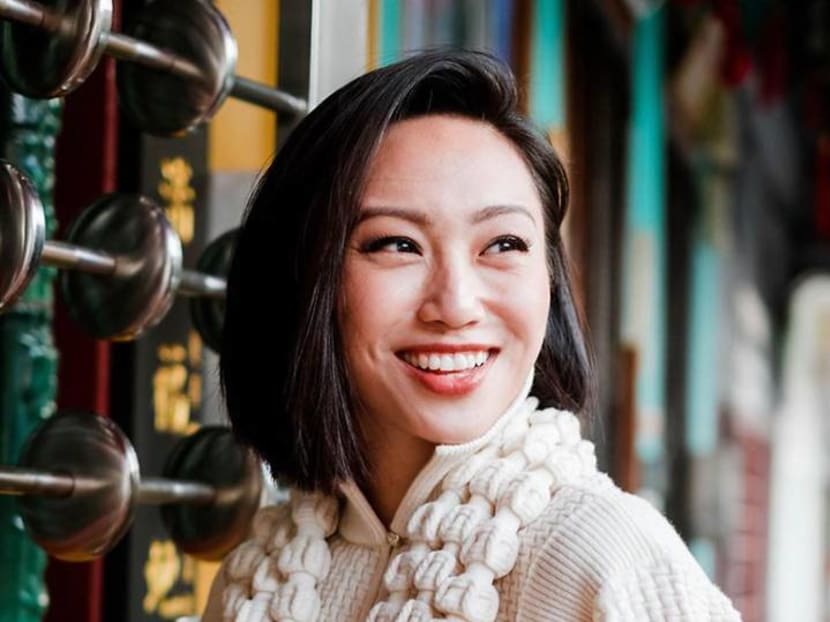 Actress and host Oon Shu An was one of several personalities who curated amazing looks for a shoot from the items donated to Pasar Glamour.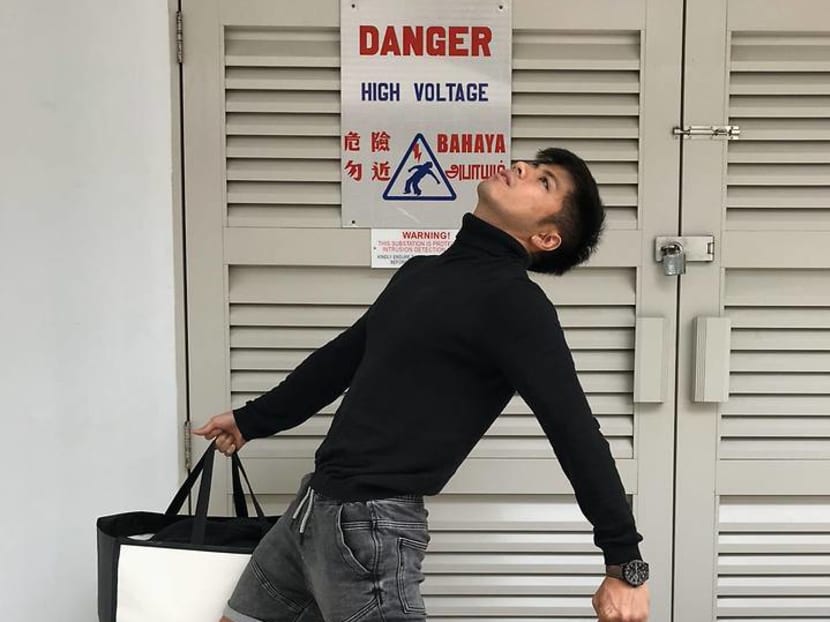 Who says girls can't wear boys' stuff? Grab some of Ben Kheng's togs or buy something for your man. Anything is possible at Pasar Glamour.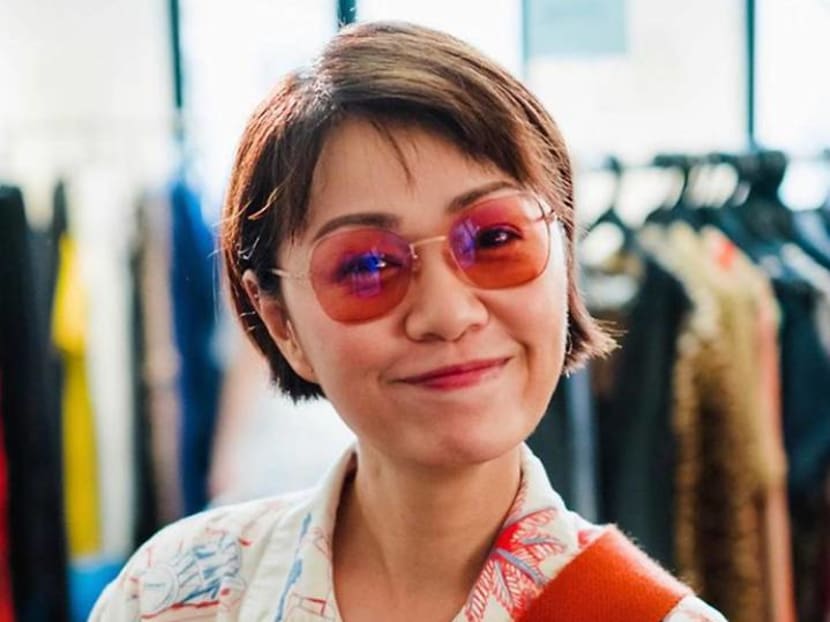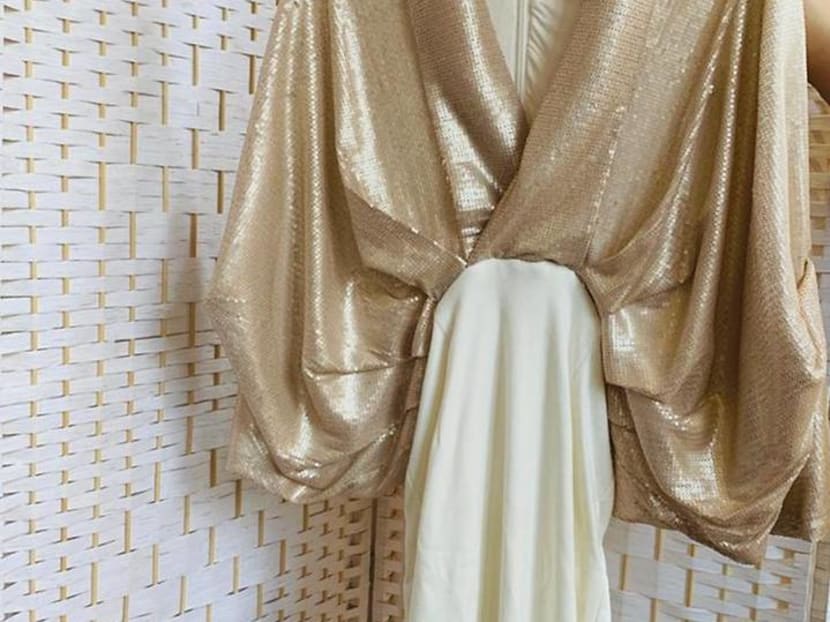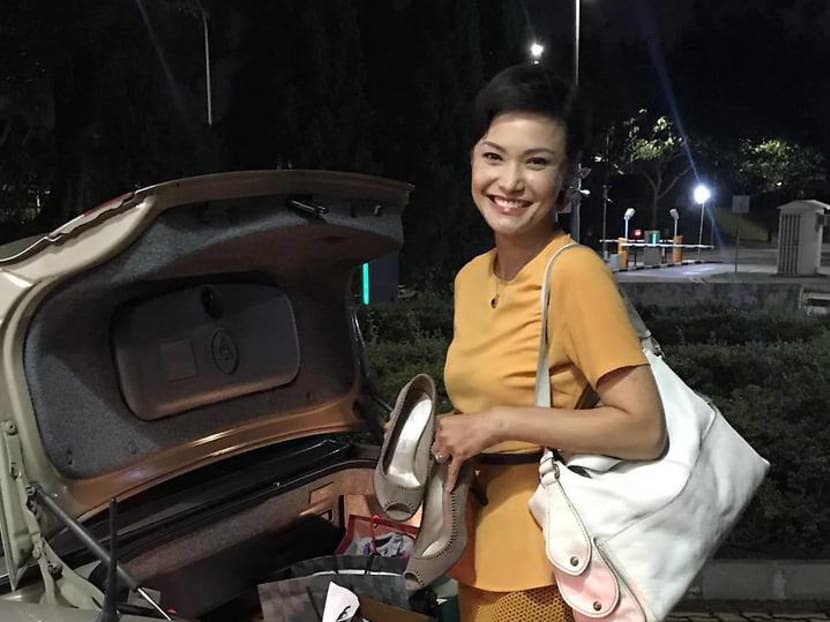 News anchor chic courtesy of Glenda Chong, anyone?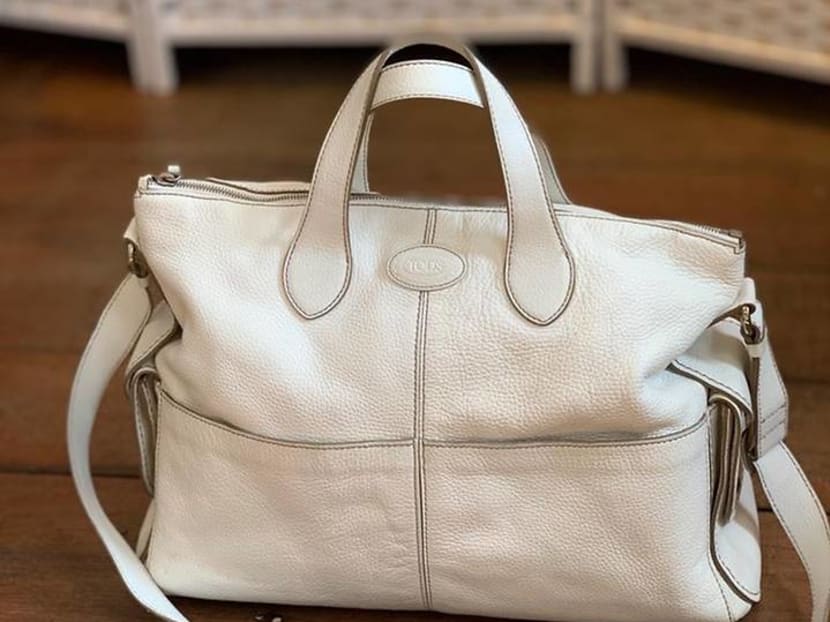 Alexander McQueen dress, Roger Vivier heels and Tod's bag. Just some of the buys you can score at Pasar Glamour 2019.

The sale is at National Design Centre from Sept 27 to 29. No RSVPs required. Opening hours: Sept 27: 2-7pm; Sept 28: 10am to 7pm; Sept 29: 10am to 7pm. Payment by cash or PayNow.