This Week's Best-Dressed Local Stars: Jun 19-26
The most stylish celeb OOTDs of the week.
Go bold or go home seems to be the theme this week as the celebs wowed us with their striking OOTDs. Among the looks that caught our attention were Rebecca Lim's sparkly ensemble, Mark Lee's huat-tastic top, and Carrie Wong and Jean Danker daring get-ups.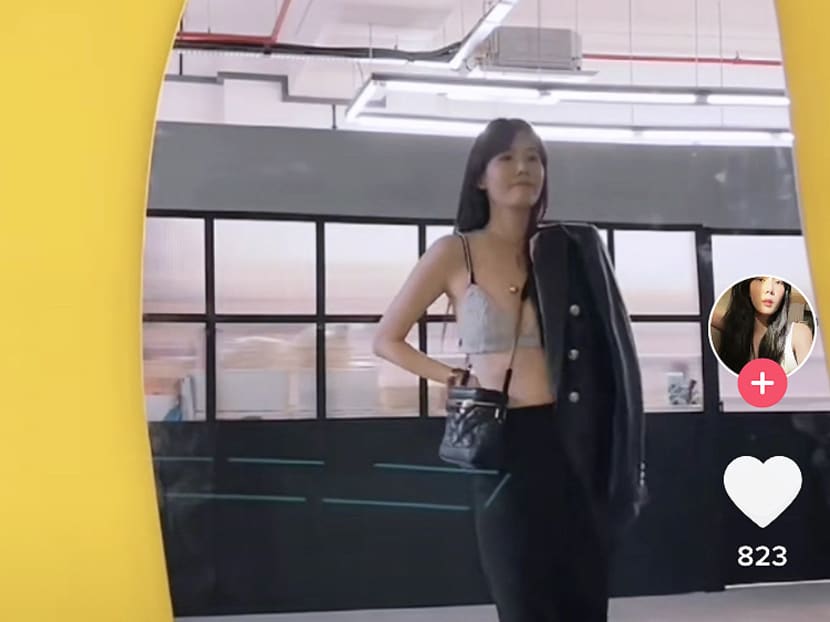 Carrie's mix of stay home and go out pieces included a bralette, blazer, wide leg pants, leather crossbody and slippers, creating a cool and effortless look that we'll be glad to cop.
The wrinkled effect on Fiona's flowy frock (it's Balenciaga by the way!) reminds us of a… gift wrapper. And it may just be the chicest one we've ever seen.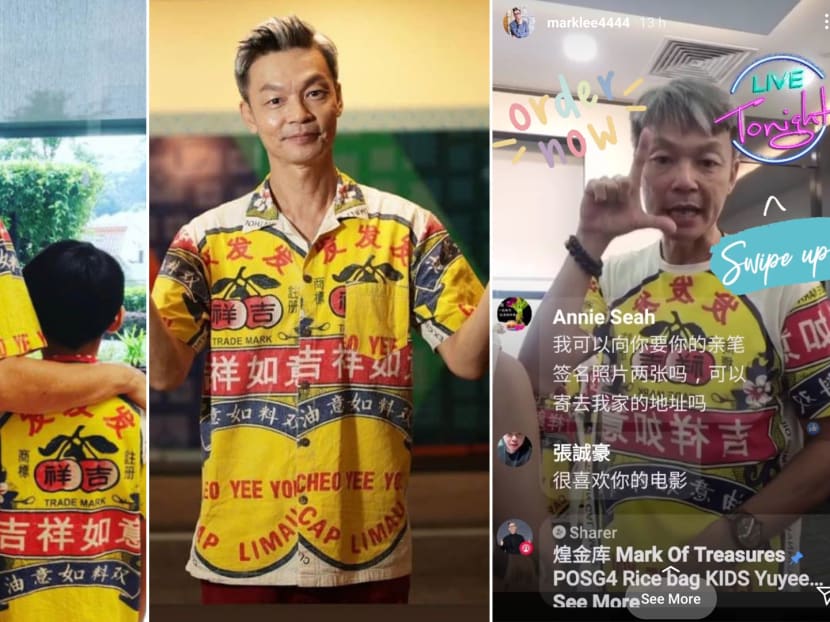 Who knew Mark was such a fashion influencer. He got so many enquiries on his huat-tastic shirt that he decided to sell it via live stream. In case you can't tell, it's inspired by the packaging for the famous Yu Yee Oil, and with words like ji xiang ru yi (may all your wishes come true), it's a quirky top to wear during Chinese New Year.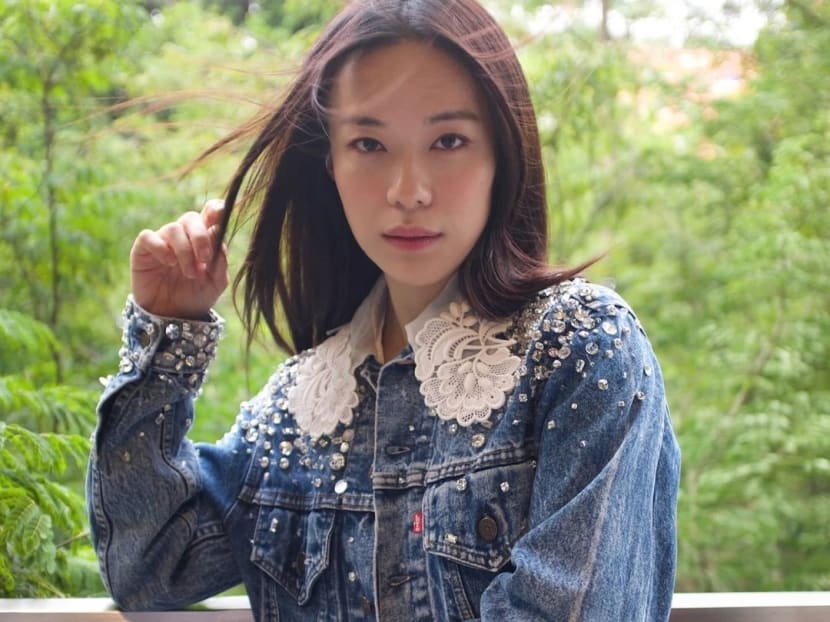 Becks aced her sparkle fashion game with this high shine denim jacket by Miu Miu, featuring rhinestones and applique. It's glamorous, feminine yet tough — all combined into one look.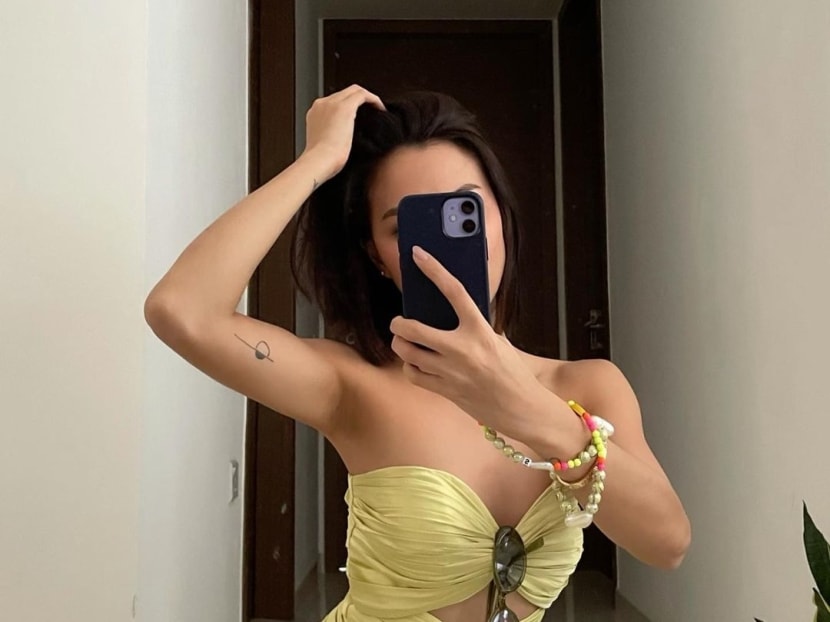 With the ongoing pandemic, our party dresses are probably collecting dust in our closet now. We're inspired to take them out for a spin in our living room after seeing how fab Sonia looked in hers. The wrap around design, coupled with cutout details, make the dress a scene stealing piece.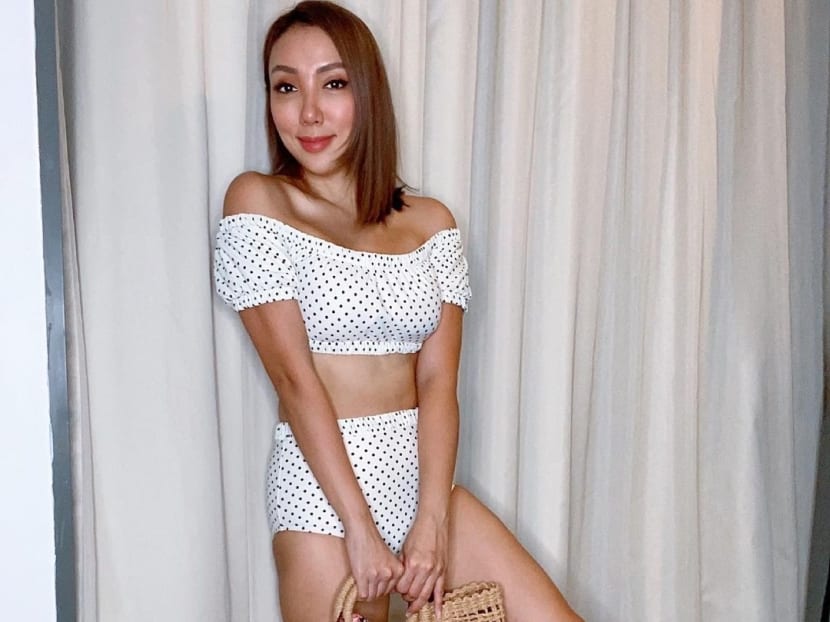 Want swimwear that look vacay-ready? You can count on polka dot prints which add a youthful and jolly vibe to any outfit, like the versatile two-piece worn by Jean above. When the sun sets, slip on a maxi skirt or jeans for a night out on the town.

Now this is power dressing done right. Joanna looked confident and smokin' hot in this business- and party-ready pantsuit in fiery red. And she didn't stop there; the singer piled on the drama by opting for a pair of intricate earrings (made of paper!) by Haloquill that are nothing short of show-stopping.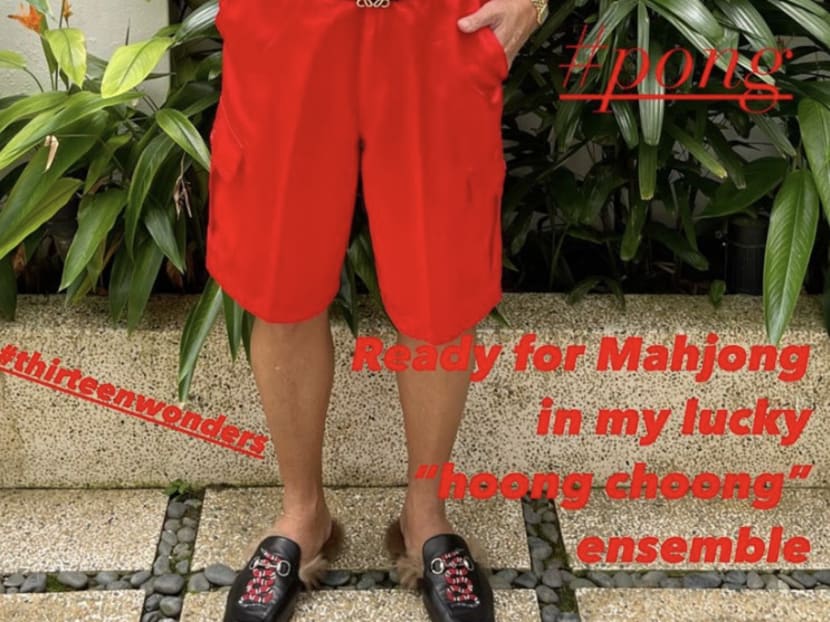 Men can rock a red hot ensemble too. Just check out how spiffy Dick looks in his matching shirt and shorts. And we can't help but agree with him that the super huat outfit is best reserved for mahjong sessions.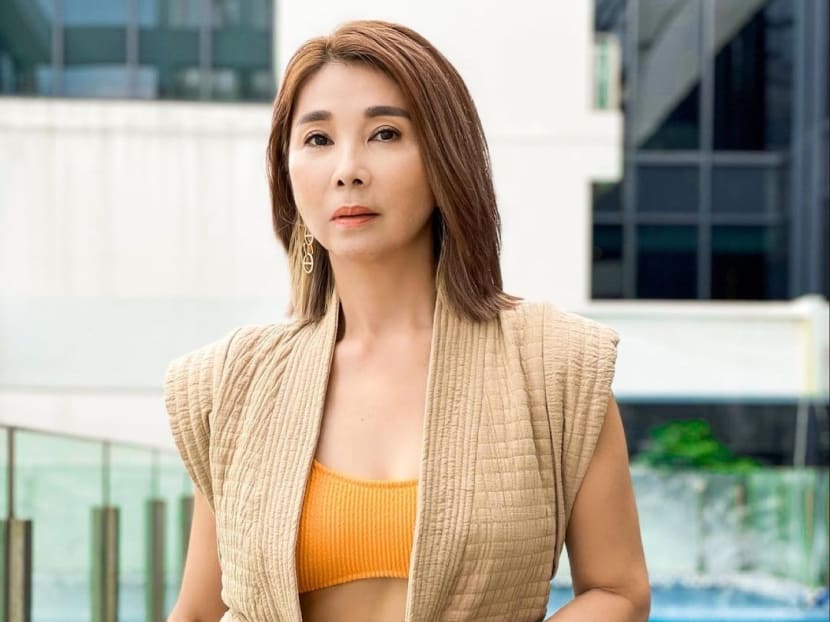 Stylish mum Xiuhuan posed like a pro for the camera, sporting a three-piece pool-friendly set. Instead of opting for matching colours, the actress went for a bold orange bralette for a pop of colour.
We all miss travelling, and judging from Jesseca's "I love Paris" tee, we're guessing the actress can't wait to travel to the city of love. We love that she toned down the rest of her outfit, keeping the focus on her slogan tee and Dior micro bag (which is on our lust list!).
Is it a white button-down? Perhaps a cardigan? Why are there backpack shoulder straps on the front? Yifeng's outfit may look a tad confusing, but it's definitely a conversation-starting piece.
Colour clashing your outfit will require confidence and skills, failing which, you'll risk looking like a fashion victim. Constance pulled off two bold colours with aplomb, and she even went a step further by picking buckle pieces for a matching look.
Star Search 2019 alumni Herman and Tyler cleaned up well this week, looking camera-ready in their ensembles above. Besides their contrasting colours, we like that they went for leather shoes instead of sneakers for a more polished look.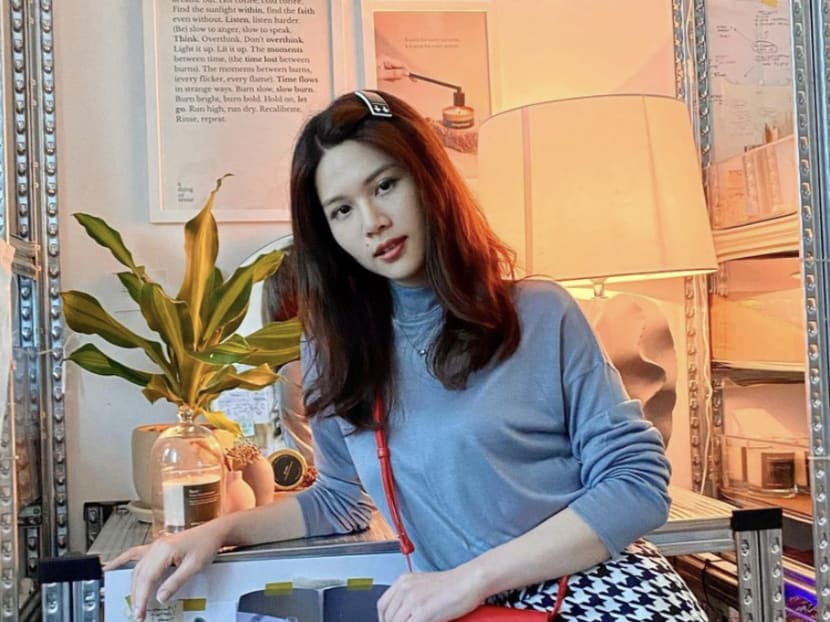 Michelle's OOTD is proof that prints can make your outfit stand out more. The houndstooth patterned pants provided a playful contrast against her grey turtleneck top. We'd probably swap the red crossbody for a darker tone option, and just let the printed pants shine.
If the heatwave is making you lose your interest in dressing up, we recommend you try Jayley's look. Opt for a flowy coat and loose pants because they'll keep your body cool and comfortable, and up the bold factor by going print-on-print.
It's been a while since Kewei's dressed up for a performance, so of course she had to share a pic of her OOTD on Instagram. Lookin' fabulous in that one-shoulder highlighter pink gown and shimmery heels.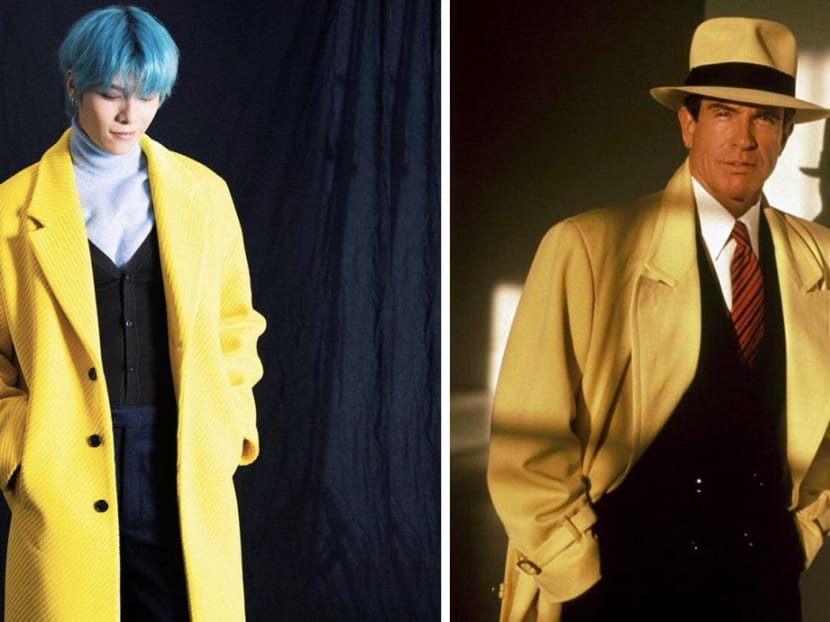 Glenn was all spruced up and looked cosy in winter-friendly layers to watch Prada's virtual fashion show earlier this week. While it's a pretty cool look, we couldn't help but be reminded of Dick Tracy.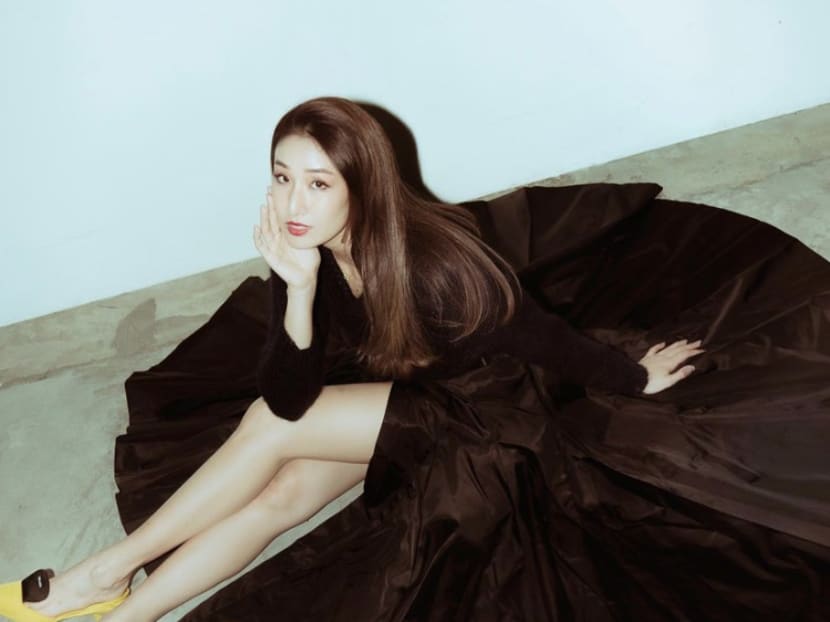 A long black dress is an all-occasion piece to invest in if you haven't already done so. For a more playful appeal, take Kimberly's style cue and match it with a pair of bold heels that show off your fun-loving side.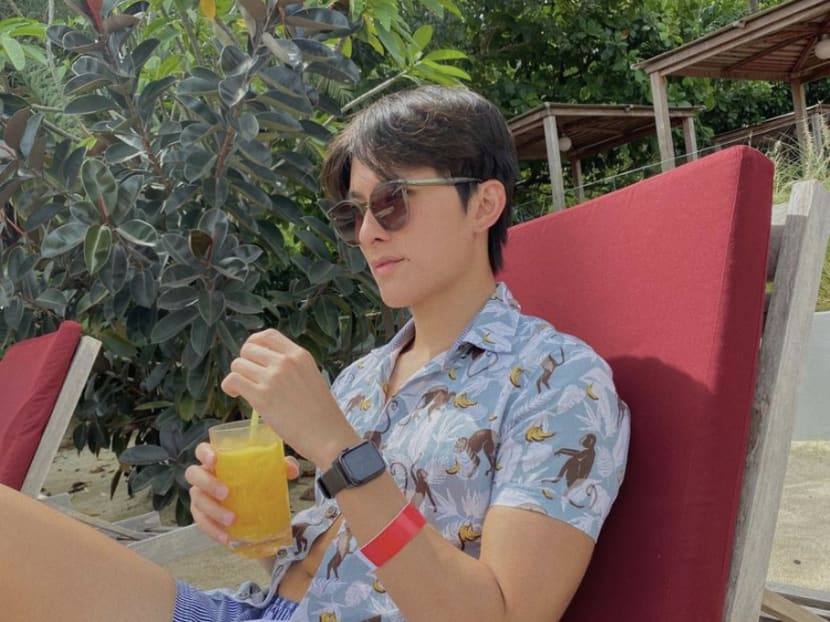 Edwin went print on print this week while lounging by the pool. We like how the monkey and banana prints add a whimsical touch to his summer shirt.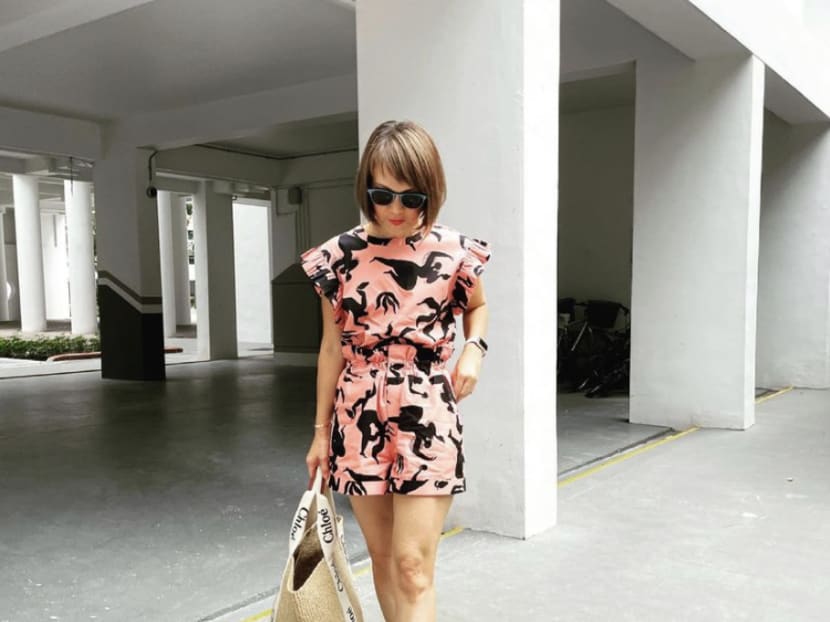 Another whimsical look that caught our attention is Janice's black girls crop top and shorts from the capsule collection by homegrown fashion designer Priscilla Shunmugam of Ong Shunmugam and Malaysian artist Joyce Lay of Arty Guava. We love that the prints aren't just striking, they are also a celebration of women of colour.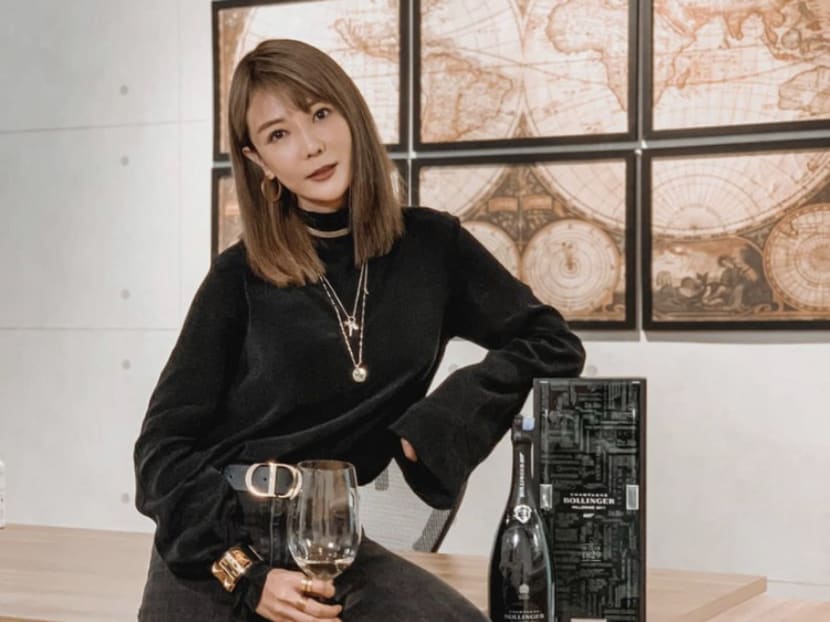 Grunge-inspired yet glamorous, Bing Yu kept her cool outfit to two key tones: Black and gold which make a classic colour combo.