This Week's Best-Dressed Local Stars: May 29-Jun 5
The most stylish celeb OOTDs of the week.
Thanks to the heat wave, we were treated to quite a few skin-baring looks this week, courtesy of Jade Rasif, Tyler Ten, and Jade Seah. Meanwhile, Rebecca Lim and Jesseca Liu wowed with their red carpet-worthy looks and Zoe Tay was all about the striking prints and colours.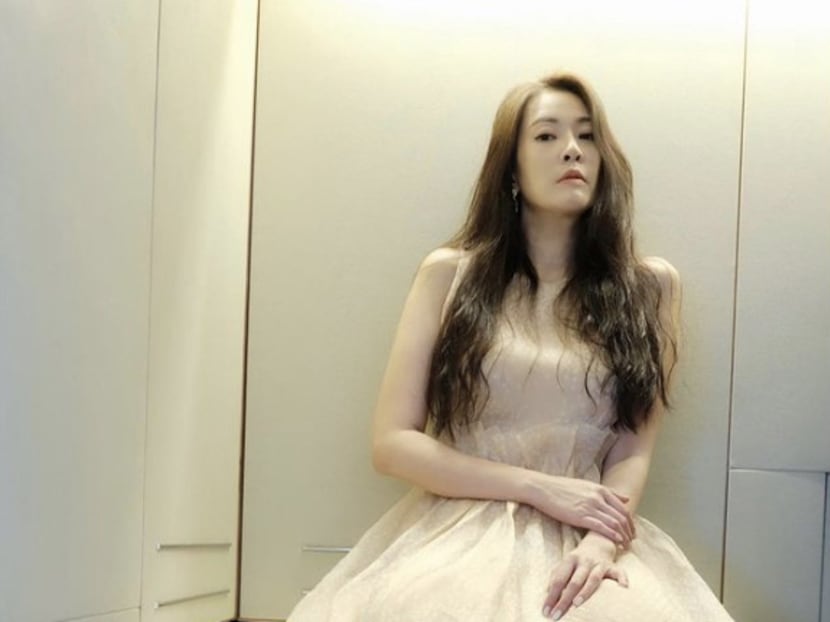 I can't adult today, take me to Disney [sic], wrote Jesseca in her Instagram caption, along with the hashtag becoming a princess for a day . Well, she sure looked the part in her peach princess-worthy frock from Emporio Armani. You know what would have made her look even more magical? A tiara.

Think logomania is dead? Think again. Dick's Gucci getup features the adorable Doraemon print, giving us all a strong hit of nostalgia here. He also made sure to match his Hermes bag and Off White kicks with the cartoon character. Whoever says looking fabulous is an easy affair?
Becks is not letting the lack of gala events stop her from dressing up like a red carpet queen. Her asymmetric white gown may be a safe choice to wear to fashion parties and events, but with its minimalist design and figure-flattering silhouette, this frock deserves a spot in every girl's closet.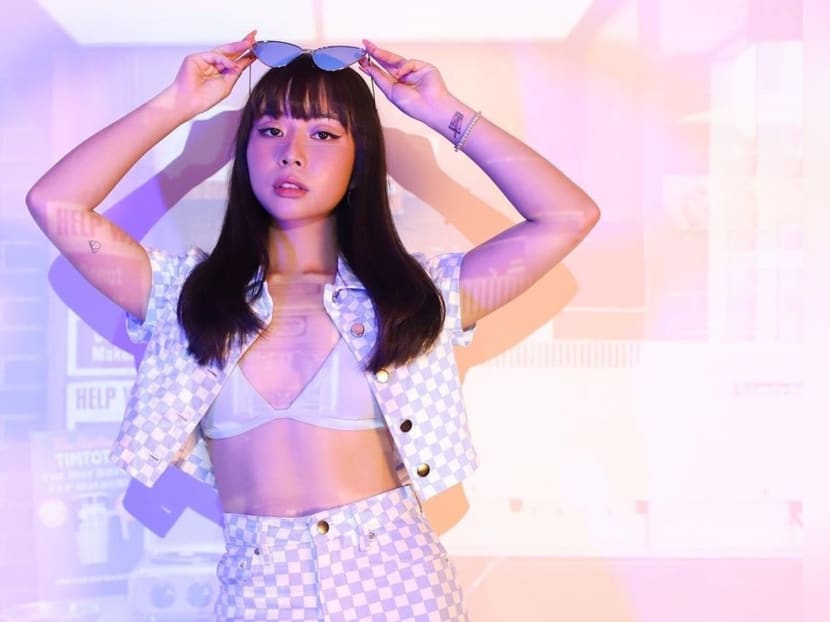 Never mind that the checks on Germaine's matching set remind us of chessboards; her too cool for school vibes are strong enough to carry off the look!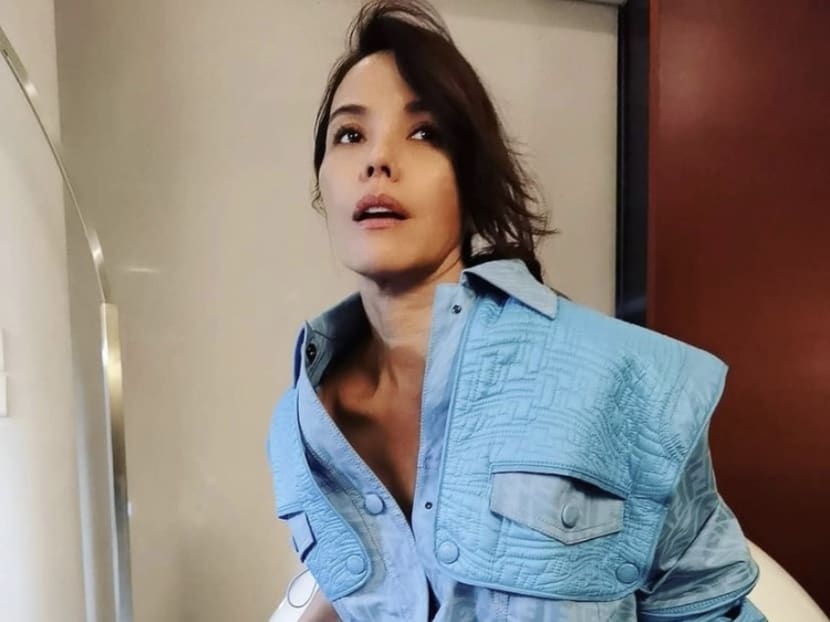 Ah Jie was spotted in a jacket and bottoms featuring Fendi's FF Vertigo motif — a fresh spin to the logomania trend that we've seen this week.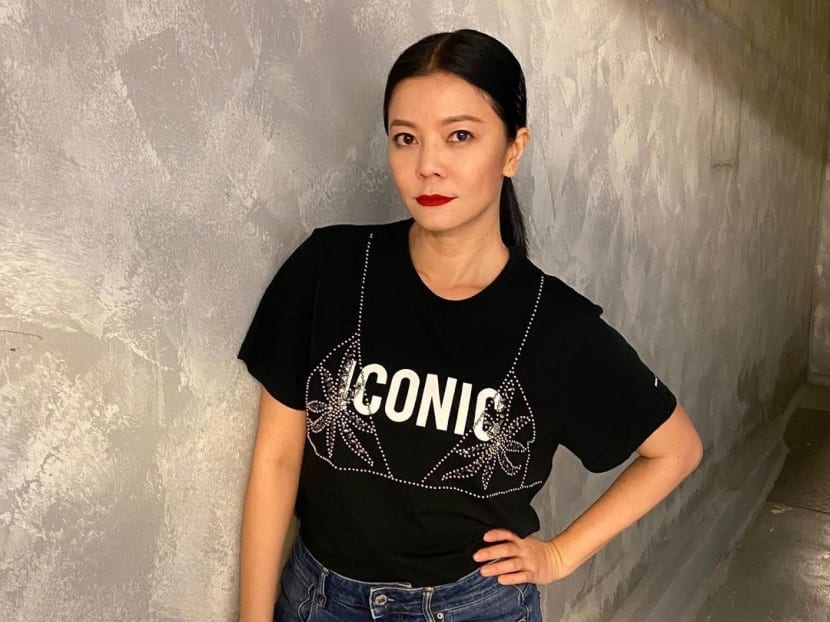 We can always trust Michelle to think out of the box when it comes to fashion. Her printed tee above was a level up from other normal T-shirts, thanks to its wacky, bra-like embellishment. In case you're wondering why she's wearing it, the comedian-director aptly wrote in her Instagram caption: "Not all superheroes wear capes but the iconic ones wear their undergarments outside."
With the unforgiving weather lately, we're so not in the mood to dress up. That's when a breezy dress like the one on Michelle comes in handy. While the flowy silhouette and strappy design provide great relief for the hot weather, the wave pattern keeps the design looking stylish and interesting.

Sonia took a break from her usual dark tone outfits and went for a 180 change in this traffic-stopping yellow set. We're in love with its slouchy silhouette that gives off an insouciant look.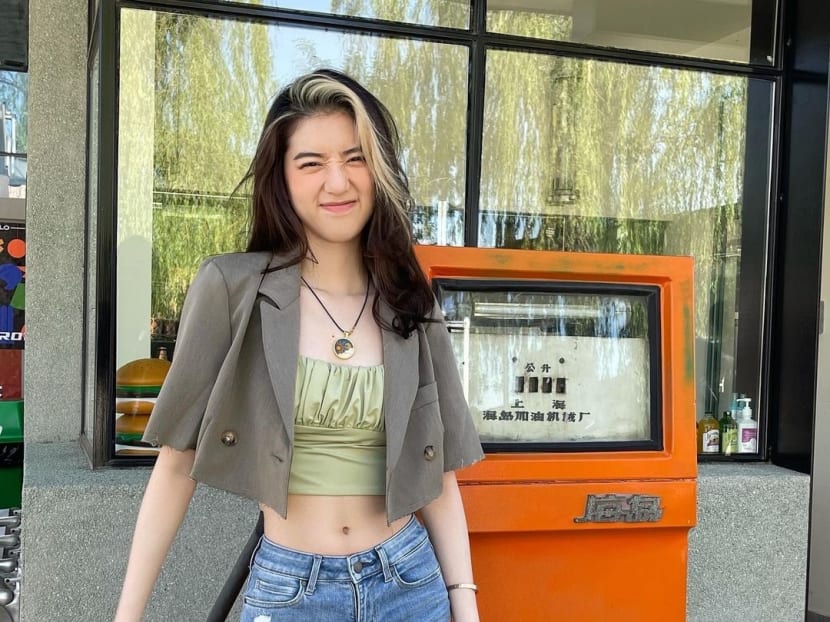 We love how the green cropped top and skinny jeans scream teen spirit on Eleanor. We'd lose the cropped blazer though; its strong shoulders and awkward silhouette look very out of place on the young actress.
My Star Bride co-stars Chantalle and Xu Bin were spotted at a wardrobe fitting, donning complementary neutral tone pieces. Chantalle's statement necklace served as a nice finishing touch to her overall chic and casual getup, while Xu Bin's striped shirt added a vibrant and youthful touch to his ensemble.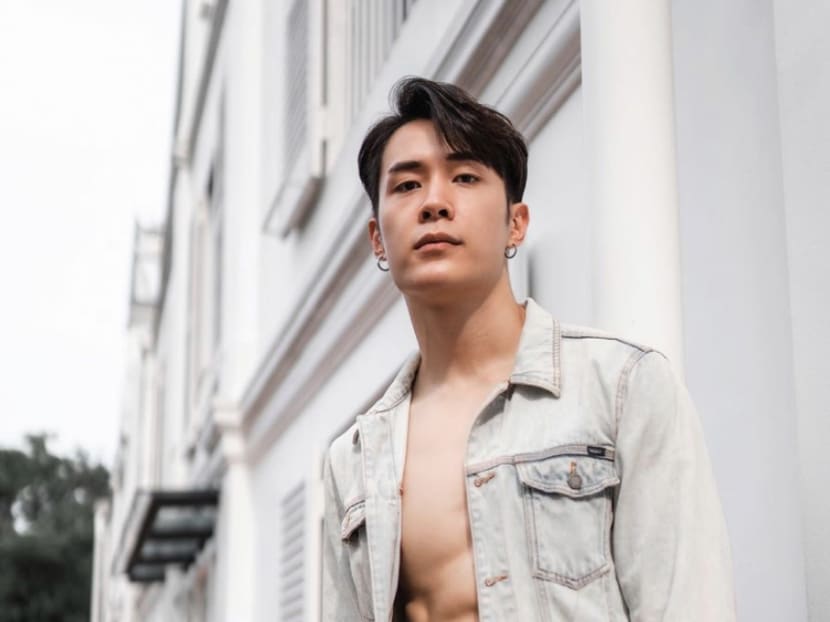 Trends may come and go, but some stay forever stylish, like double denim. Tyler nailed the classic combo like a pro this week and he even left his top unbuttoned, giving an eye feast for his fans.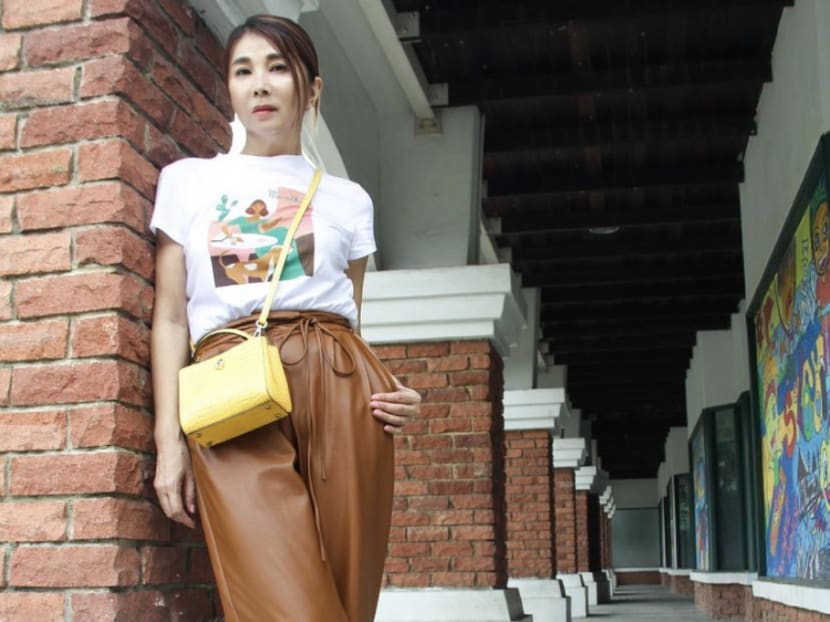 Those who find jeans are a little too laidback, consider Xiuhuan's buttery smooth pants which give a polished appeal to a simple T-shirt. We also love that the actress went for a contrasting yellow mini bag and orange shoes that stood out against those tan trousers.
While we're on the fence about the strappy sandals (they simply aren't universally flattering), we sure dig Jade's cute, summer-friendly getup. Very Daisy Duke.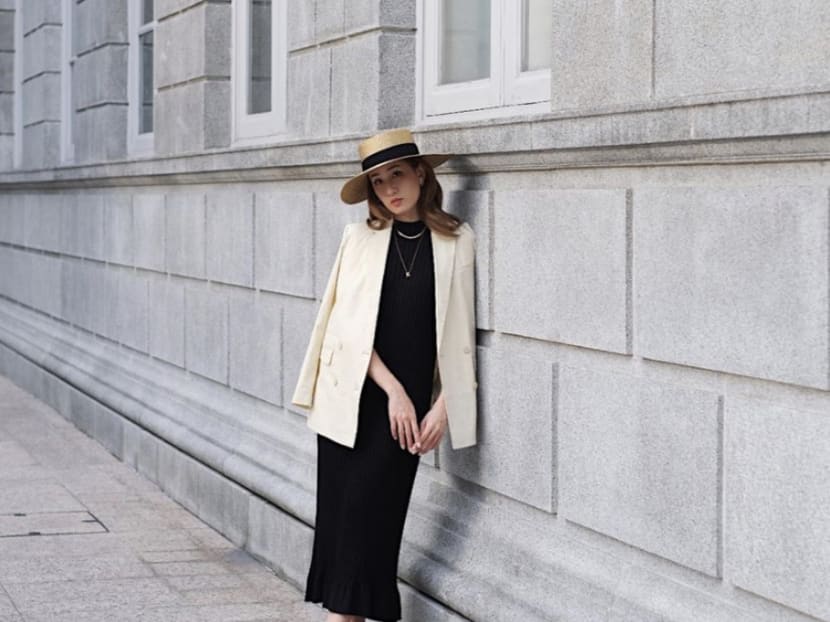 Looking all demure and dressed up, Kimberly exuded major rich tai tai on vacation vibes above. The clean lines make her look effortless and stylish. Now all that's missing are a few designer trunks to complete her OOTD.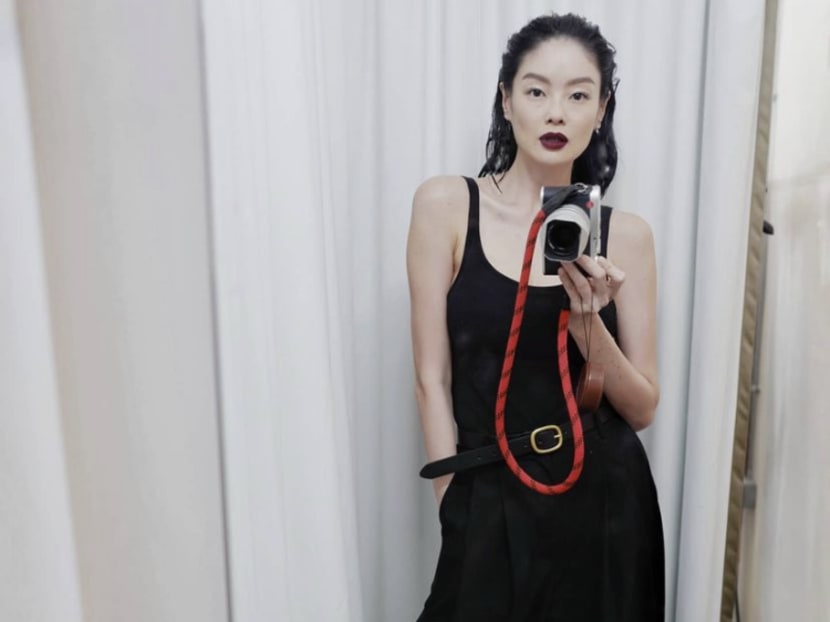 Last week, we saw Sheila looking bright and cheerful in her beach wear. This week, things took a darker turn — literally. Her black and gold look here, coupled with blood-red lips, might make her appear cold and distant but we're totally diggin' this edgy look.
By sticking to mostly neutral colours, Yaodong created an effortless and easy on the eyes ensemble. We love that he surprised us by going for a teal blazer instead of the conventional black or navy version. The effect? A laidback yet stylish outfit for occasions that call for a smart casual attire.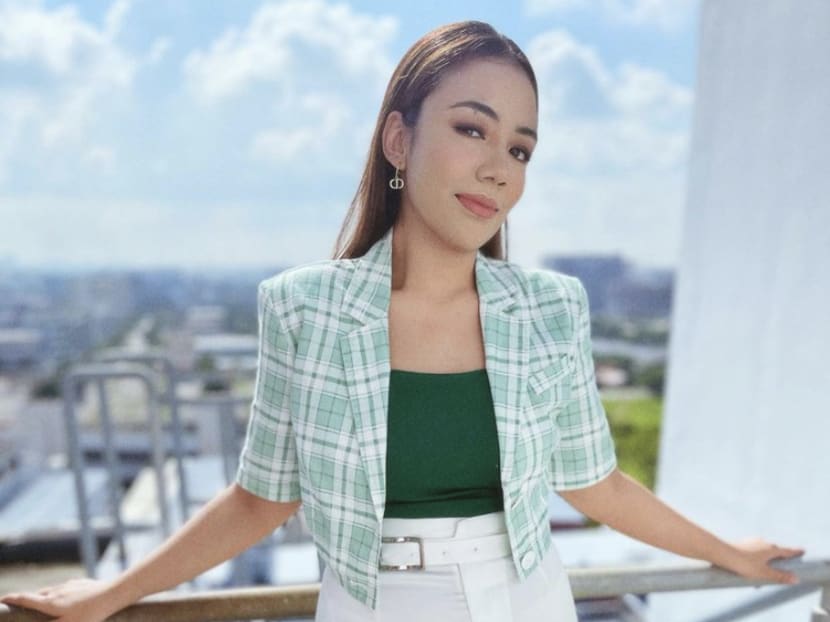 We love how Azura's checked cropped jacket elevated her cool girl look, showing us that office wear doesn't necessarily have to look all stuffy and boring.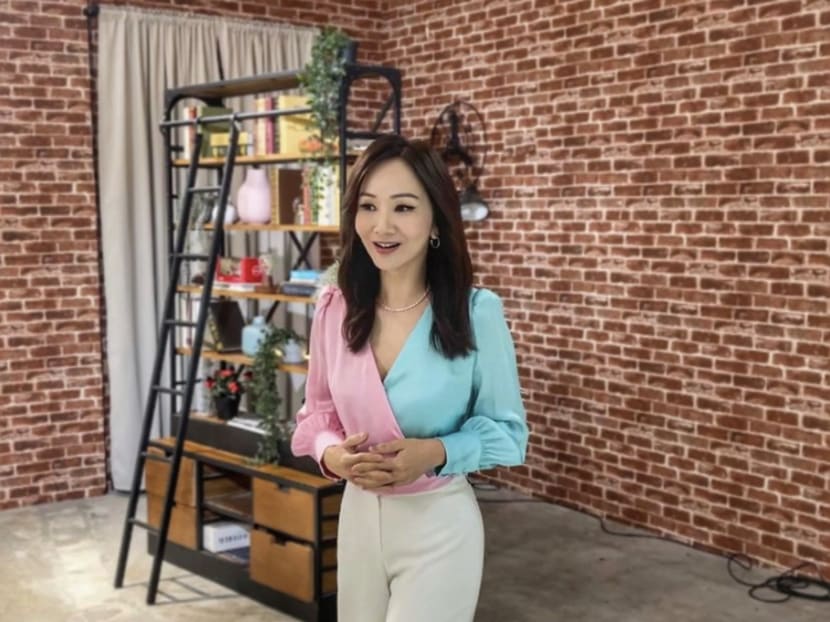 If Diana's powder pink and blue top reminds you of Paddle Pop ice cream, well you're not alone. The contrasting colours are definitely the highlight of her outfit, and they enliven this office-ready look.
Clothes reflect one's personality and based on Jade's shirtless outfit above, there's no doubt that her confidence goes through the roof. And we admire her for it. The iconic double G logos on her stockings and handbag add an old-meets-new touch to her look.
There are many ways to wear a relaxed white button-down, and we're especially loving Kelly's style here. She paired it with wide leg pants that come with pinched waist to balance out the proportions.