Cruise To Nowhere: How Much Do You Have To Pay? How Many Guests Will Be Onboard?
Hint: It's in the thousands. Wait, are we talking about prices or the number of passengers?
Singapore Airlines may have had to scrap plans for flights to nowhere, but cruises to nowhere are a go. Genting Cruise Lines and Royal Caribbean have been approved to operate cruises to nowhere — round-trip cruises without any ports of call — for Singapore residents from November.

Genting Cruise Lines' World Dream will start sailing from Nov 6, while Royal Caribbean's Quantum of the Seas cruises will commence Dec 1.

Both vessels will be operating at reduced capacity of 50 per cent — that translates to close to 1,700 guests on World Dream, while Quantum of the Seas can hold approximately 2,000 guests at 50 per cent occupancy.

All passengers and crew will also have to undergo mandatory Covid-19 tests before embarkation. Guests on World Dream will have to pay an additional $60 per person for the Covid-19 test for guests aged 13 and over. On Quantum of the Seas, the cost of the Covid-19 test is included in passenger fares for bookings before Jan 30, 2021 (subject to change).

The $100 Singapore ReDiscovers vouchers that will soon be issued to Singaporeans cannot be used for booking these cruises. But that's probably not going to deter folks from booking their first, er, overseas trip since the pandemic struck.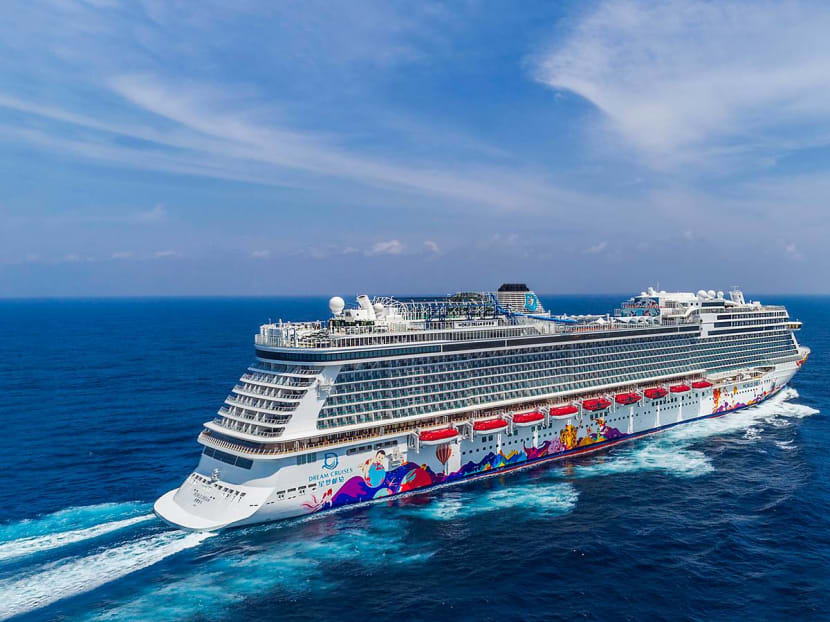 Dream Cruises' World Dream: Prices start at $359
World Dream will be the first to set sail from Nov 6, and will have two- and three-night voyages.

Prices for a two-night getaway cruise start from $359 per pax for a Balcony stateroom. You can also choose to ring in the New Year onboard a two-night cruise (good riddance, 2020!) — you leave on the night of Dec 30 and return in the morning on Jan 1, 2021. This, of course, comes at a premium: prices start at $599 for the Balcony stateroom for this NYE jaunt. A three-night escapade cruise will set you back by at least $599 per pax for a Balcony stateroom.

Royal Carribbean's Quantum of the Seas: Prices start at $334
There are two-, three- and four-night cruises available, with prices starting from $334.

There is only one two-night trip available: the ship's opening cruise from Dec 1 to 3, which will cost from $334 per person. Three-night ocean getaways are available from $374 per person. For a longer four-night trip, be prepared to pay anything from $509 per person. A four-night trip that starts on New Year's Eve is available from $664 per pax.

Enhanced safety measures on both vessels
Apart from compulsory Covid-19 tests, other mandatory safe management measures on World Dream include online check-ins to reduce crowd congestion, temperature checks and health declarations pre-boarding. The use of TraceTogether app or token is compulsory for guests aged seven and over, and all guests will be issued a MICE pod which they will have to keep with them at all times onboard.

Masks are also mandatory on the ship at all times, except when eating, drinking or engaging in sport activities. There will be reduced capacities at F&B and entertainment venues. Two doctors, including an infection control officer, and isolated wards have been made available at the medical centre. Of course, there will be increased cleaning and sanitisation, and a 100 per cent fresh air ventilation throughout cabins and public areas and there will be no recirculation of air.

Similarly, Quantum of the Seas will have 100 per cent fresh filtered air from outdoors to indoor spaces, and has sanitisation protocols similar to hospitals. Guests will also be required to don masks except when dining or participating in strenuous activities. There are also more medical staff onboard, as well as an increased number of critical care beds.

In addition, guests who book their trips on Quantum of the Seas before Nov 30, 2020 will be covered under its Cruise with Confidence programme, which allows for changes and cancellations up to 48 hours before the cruise begins, and a full refund should a guest get Covid-19 up to three weeks prior to their voyage. Under this programme, should a guest test positive during the trip, Royal Caribbean will cover Covid-19-related costs of up to $25,000 per person for onboard medical costs, any required quarantine and travel home.

More info at https://www.dreamcruiseline.com/ and https://www.royalcaribbean.com/sgp/en.
Photos: Genting Cruise Lines