Korean- & Thai-Themed Cruises To Nowhere Now Available — So You Can Imagine You're On Holiday In These Countries While You're Out At Sea
Now you can go sightsea-ing in Korea and Thailand.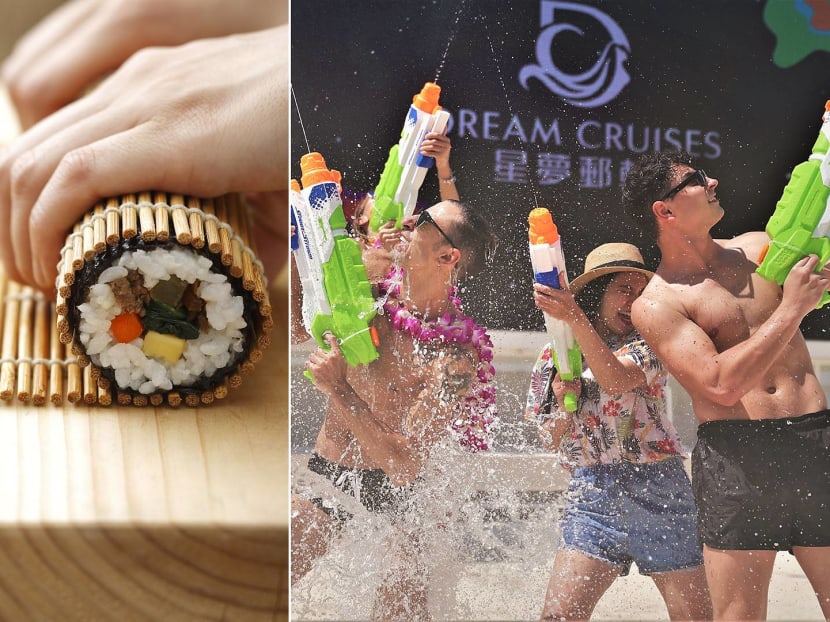 So your annual trips to Korea and Thailand didn't happen last year. As much as we hate to break this to you, it may not happen anytime soon. So far, the closest we'll get to getting all those travel feels is to go on a staycation or a cruise to nowhere.
Now, the cruise experience is about to get elevated, with new country-themed seacations happening on World Dream. The two 'destinations'? Korea and Thailand. Prices for cruises start at $99 with an ongoing promo for select sailings from Feb 5 to Jun 27 (book by Feb 28).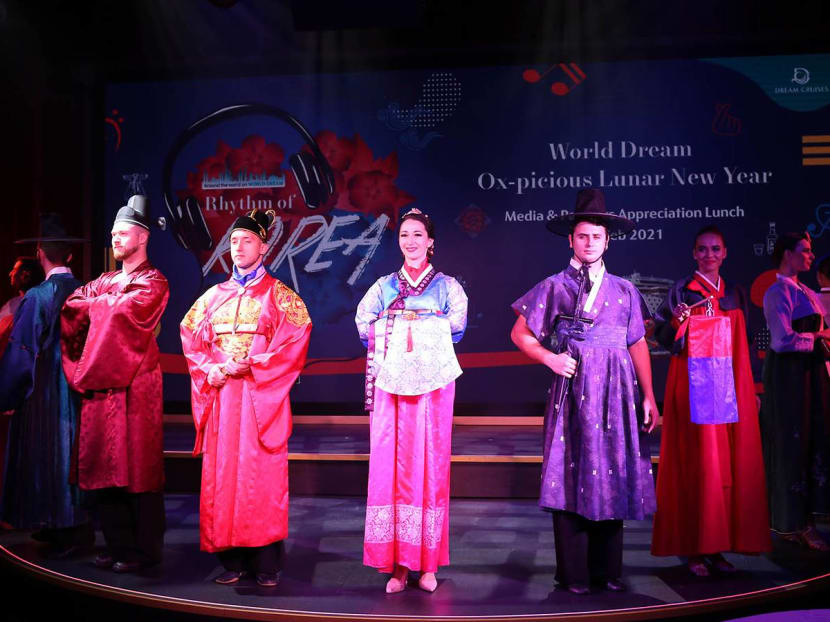 You won't find BTS or Blackpink onboard, but you will be able to embrace K-culture with an array of Korean-themed activities, classes and even Korean street food faves as part of Rhythm of Korea, World Dream's Korea-themed cruises happening from Feb 21 to Mar 31.

Foodies will enjoy learning how to make classic Korean dishes like kimchi and kimbap, or chow down Korean street food faves like tteokbokki, japchae and Korean fried chicken, of course. If you need more, there are snacks like Jeju chocolates and Korean abalone that you can buy. And you don't even have to jostle the throngs at Myeongdong.

With a slew of talks about the latest in K-beauty and hair trends, K-pop dance classes and even basic conversational language classes, you could emerge from the cruise just a little more like your favourite Korean star.

If you need a little more K-culture, there are Hanbok fashion runway shows, traditional Korean outdoor games like Jejichagi and Tuho & Arrows for you to feel like a Joseon noble. Korean movie screenings and K-culture trivia quizzes will also keep you entertained.

So you can't traipse around Bangkok for your fave street food or retail therapy, but you could have a taste of it on World Dream's Thai-themed trips, Amazing Thailand, set to sail from Mar 31 to May 28.

What's a 'trip' to Thailand without food and massages? Not only is there a Thai street market hawking regional faves from the North and South of Thailand happening onboard, but you'll also be able to indulge in much-kneaded massages with tropical Thai products at the spa.

Fancy burning off some calories after feasting all day and night? Basic muay thai training sessions and sepak takraw games have you covered. And since the Thai-themed trips coincide with Songkran Festival, there are also water gun tag sessions so you can feel like you're celebrating the Thai new year on the streets of Bangkok.

Pics or it didn't happen, whether you're on a ship or terra firma. Insta-worthy displays are scattered throughout the ships, making it convenient for you to take an OOTD on a tuk tuk or other Thai-themed backdrops.

More info at https://www.dreamcruiseline.com/.
Photos: Dream Cruises