You Can Now Book Japan-Themed Cruises To Nowhere To Pretend You're In Kyoto Or Hokkaido
There's even a lavender field on the ship to teleport you to Hokkaido.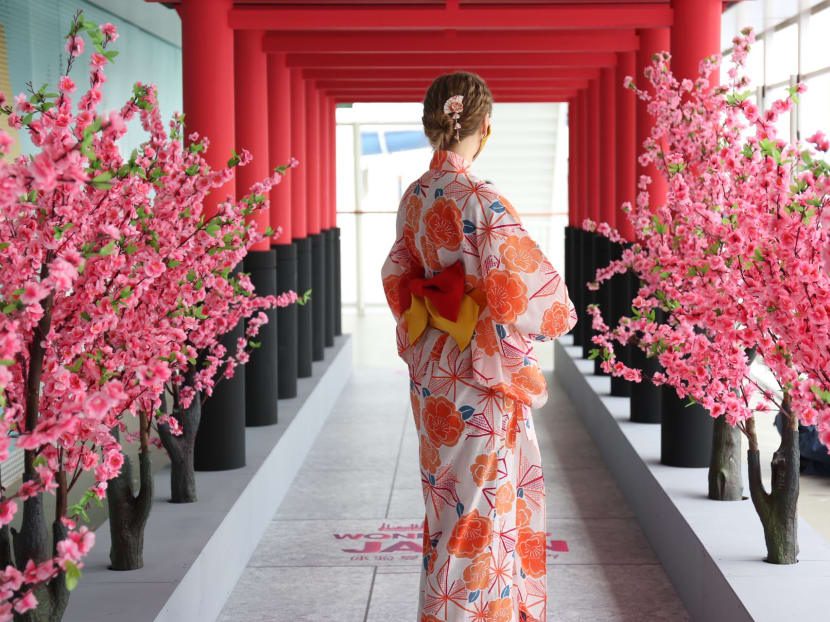 Remember those times we used to take annual trips to various parts of Japan, savour our favourite sushi in quaint restaurants, or jostle with throngs of tourists to get that perfect OOTD at the Torii gates in Kyoto?

Well, leisure trips to Japan aren't happening again anytime soon, but here's an alternative: Go on a Japan-themed cruise. After all, cruises to nowhere are the closest thing you'll get to an, ahem, overseas vacation now.
The Wonders of Japan cruises on the World Dream ship (prices from $199) are happening from Jun 20 to Sep 18. These sailings will come with a plethora of Japan-themed bells and whistles to make you feel like you're on a vacay in one of Singaporeans' favourite travel destinations, from photo-worthy installations and activities to food and spa options. Sugoi.

This hybrid getaway could be something to consider, no matter what type of traveller you are.

Love sightsea-ing? Guests will be transported to Hokkaido's lush lavender fields on board, where there're more than 1,200 square feet of purple shrubs for endless photo opps.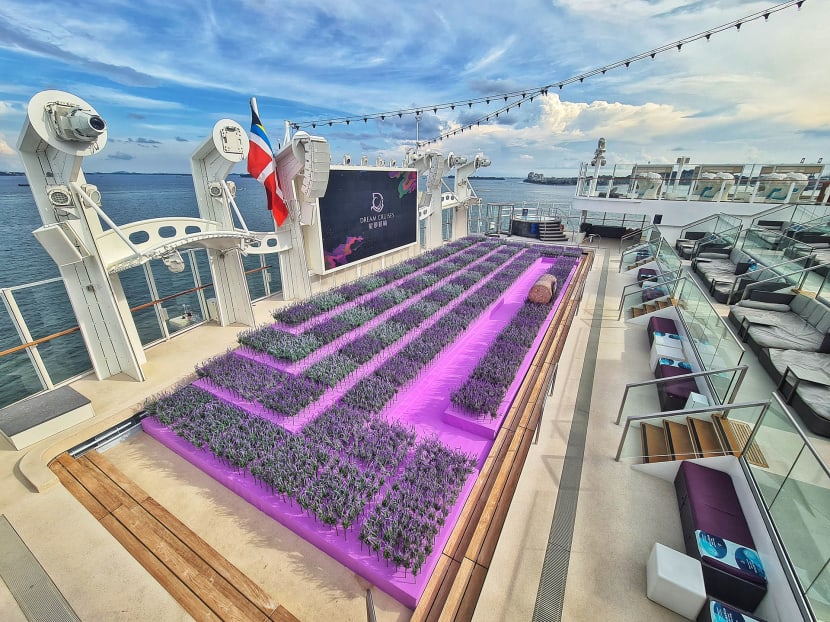 Those who love jam-packing their itineraries with local activities will have a field day as well. There are geisha make-up demonstrations, traditional dance shows and even cosplay video game challenges and manga drawing classes lined up for cruise passengers.
Then there are travellers who plan their trips around food (of course). These folks will most likely be making a beeline for the restaurants onboard, where there's an array of Japanese delicacies like Okinawa wagyu beef, Kyushu cuisine, Osaka specialties and luscious Uji matcha desserts served at restaurants.