Anti-Maskne Solutions From 5 Homegrown Skincare Brands
Nobody knows local skin like local beauty labels, right?
Hands up those who thought maskne was a myth, until it happened to you and you started scrambling for solutions to save your poor angry skin?
By now, everyone should know that maskne and skin issues resulting from mask-wearing are real, thanks to heat and moisture trapped in the mask which lead to an ideal breeding ground for acne-causing bacteria. Even those with otherwise great skin and zero acne problems are seeing spots pop up on their skin where masks are worn.
The good news is there's a plethora of products that can help treat maskne, both to prevent acne, and when the acne arrives. The better news is that many of them are from Singapore brands. We've rounded up an all-star, all-local collection of maskne-busting products, 'cos no one knows local skin, and local maskne, like locals.

Calms inflamed blemishes, lightens old blemish marks and regulates sebum production. Great for oily and blemish-prone skin, and rapidly clears active and inflamed pimples. Contains bakuchiol, niacinamide and other potent acne-combating ingredients to treat, control and prevent acne, and aids in cell regeneration.
From JYX shop here.


Pushing the all-natural benefits of bee-based actives with cutting-edge science is homegrown skincare brand BSKIN, with its star product, the Anti-Acne 3C Spot Treatment, a three-prong acne treatment to effectively treat inflammations and prevent blemishes. It's packed with anti-oxidants, potent acids and vitamins, and blemish-busting actives to rapidly calm and repair active inflammations.
From www.bskin.com.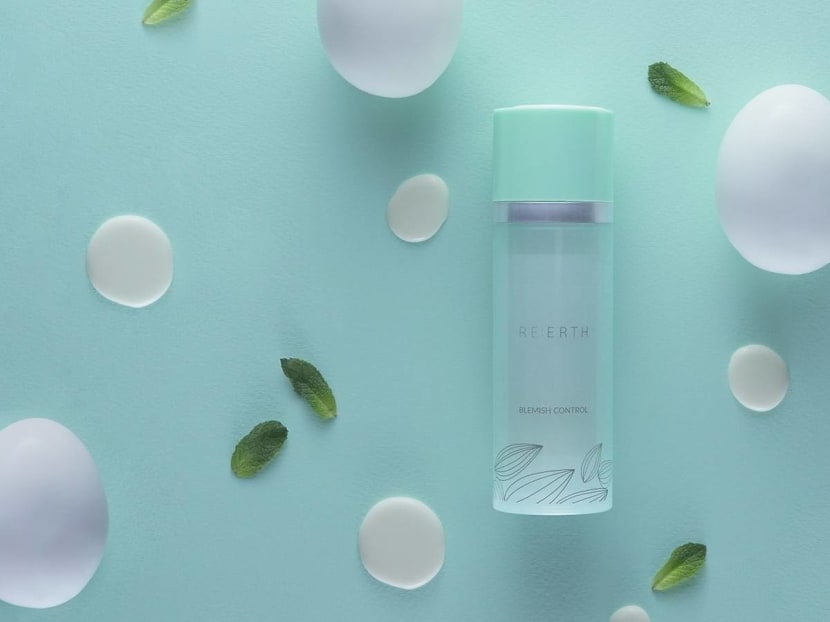 An effective, targeted and safe blemish treatment to clear, prevent and refresh, this calms the skin and reduces inflammation while being free of the ingredients in many anti-acne products that can use skin dryness and sensitivity. Use on blemished area or apply on entire face.
From www.REERTH.com.

Strengthens skin and improves skin health to prevent acne. Made with four potent ingredients, including niacinamide, this moisturiser helps build a good foundation and better skin immunity and texture for a more flawless complexion.
From JYX shop here.


A spray to soothe and calm irritated and sensitised skin from prolonged mask-wearing, and which nourishes dehydrated skin for a healthier and dewy look.
From www.sigiskin.com.