Can You Over-Mask? Is Exfoliating Necessary? Are Facial Oils Actually Moisturising? These & Other Burning Skincare Questions Answered
A skincare scientist busts 8 beauty myths and tells you what you need to know about masking, exfoliation, suncare and serums.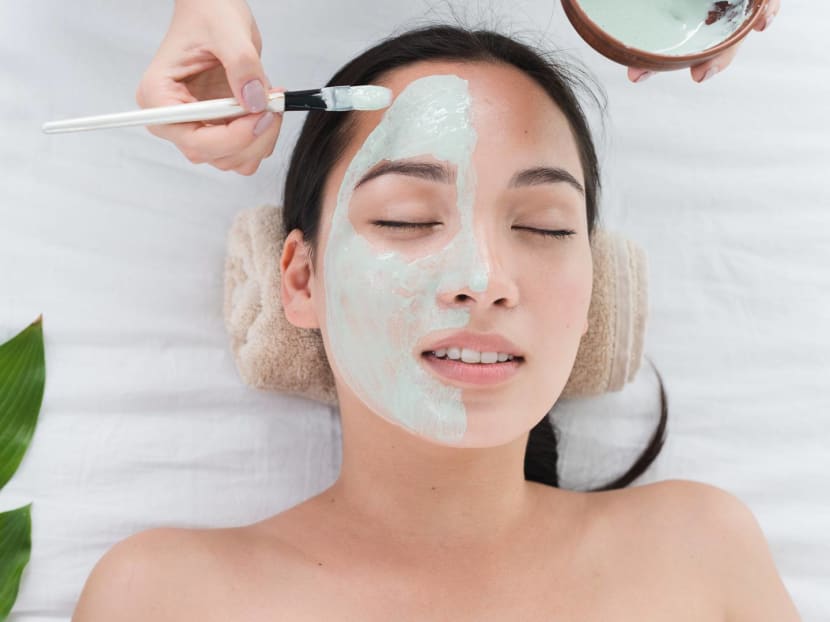 We thought we knew our skincare, but we now know better, thanks to Dr Soh Peng Kai, Head Scientist at DRx Aesthetic Group, which just launched their new DRx Essential Facial Re/juvenation Treatment and the Derma-RX Arazyme Exfoliant. Wanna know if you should be masking every day or whether it's advisable to use products from many different brands? Read on.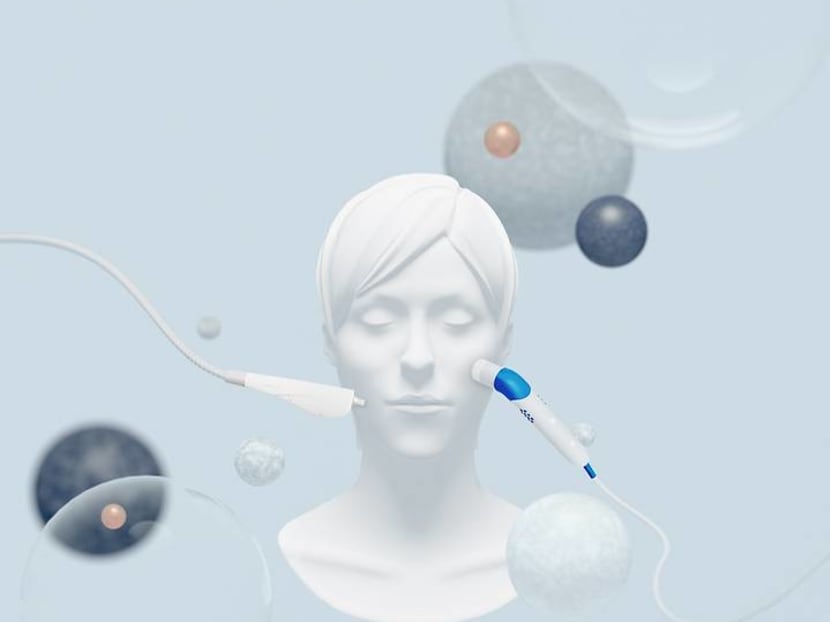 #1: True or false? Dead skin cells will clear themselves and we don't need to exfoliate.

Dr Soh Peng Kai: FALSE
"Our skin has the in-built ability to completely renew itself approximately every 28 days, which maintains skin homeostasis while revealing a youthful and rejuvenated complexion. However, the self-renewal ability of skin can be greatly altered by both intrinsic and extrinsic factors, such as age and environmental aggressions, which slow down cell turnover and renewal rates, leading to dull and devitalised complexion. Thus, external help may be needed to get rid of the top-most layer so that underlying, relatively undamaged skin is unveiled, and that is where cosmetic exfoliation comes into play. Exfoliation can generally be achieved through mechanical or chemical means, from a home-based option such as scrubs, to clinically-effective microdermabrasion and chemical peels that are usually administered by professionals. Each method has its own pros and cons, and some may be more aggressive and associated with adverse effects in spite of greater results. Hence, not all exfoliation options are suitable for every skin type, especially skin that is prone to breakouts and sensitivity. It is important to know your skin type and condition in order to choose the exfoliation option that suits you best."

#2: True or false? It's not possible to over-mask — we can mask every day.

Dr Soh: FALSE
"Facial masks have gained immense popularity over the last decade and whether it is a sheet mask, sleep mask, peel-off mask or any other types of masks, they have become an integral part of the skincare routine. Facial masks, regardless of their types, are usually recommended only weekly or bi-weekly, and the frequency greatly depends on the function of the mask and your needs. On some stressful occasions when your skin looks and feels extremely dehydrated and fatigued, it may be useful to apply a well-formulated hydrating or moisturising mask on a daily basis to instantly quench skin's thirst and restore moisture balance. Conversely, facial masks with properties other than hydration, such as exfoliating, detoxifying and anti-ageing, often contain harsh ingredients like AHAs, BHAs and retinol, and should be used sparingly, as overuse may possibly lead to further complications such as dryness of skin, irritation and sensitisation."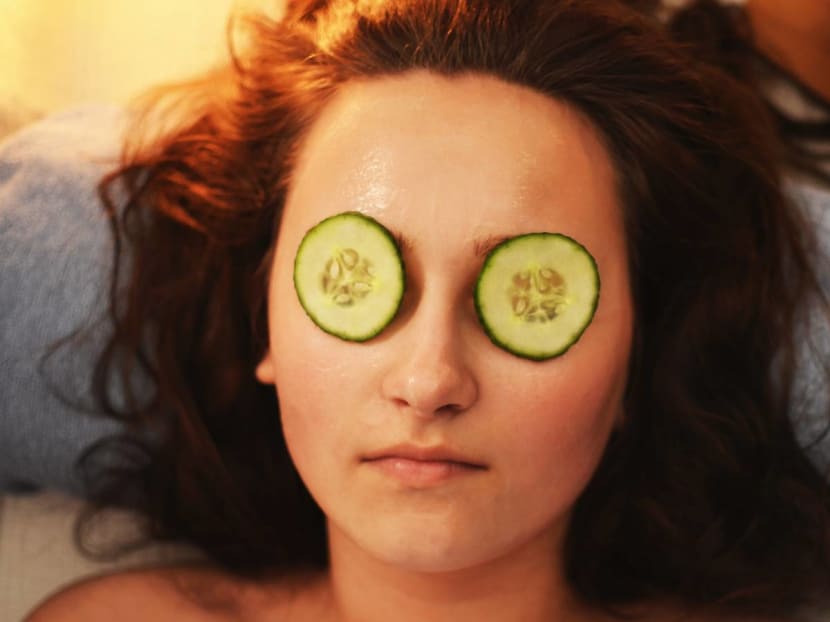 #3: True or false? You shouldn't use skincare products from one brand only — use different brands to get a spectrum of results and effects.​​​​​​​

Dr Soh: FALSE
"It does not really matter whether your skincare routine consists of products from only a single brand or if it's a mix and match of products from different brands. Each has its advantages and disadvantages, and the results and effects should not vary significantly either way as long as the skincare routine is built to address your specific concerns following this rule — using the right product in the right order at the right time. That being said, the single brand approach would be more ideal and often preferred by skincare beginners or minimalists, who may just want to follow a simple and streamlined skincare routine without having to worry about the compatibility of products in terms of ingredients and consistency. For more discerning skincare enthusiasts, the mix-and-match approach would be more appealing. They are usually more adventurous and on the hunt for new products to curate more extensive and complicated customised skincare routines that can only be achieved through combining multiple brands for more extensive product choices."

#4: True or false? There's no need to use sun protection if you're going out in the evening, around 6pm.

Dr Soh: FALSE
"UVA and UVB rays are the two main radiations emitted by the sun that are notorious for causing sun damage, which can potentially lead to more severe conditions such as skin cancer with prolonged exposure. These harmful UV rays are at the highest intensity between 10am and 4pm and during this period of time, it's best to avoid direct and prolonged sun exposure and stay in the shade as much as possible. It is incredibly important to wear comprehensive sun protection (broad spectrum sunscreen with higher SPF values, preferably 50 and above in conjunction with sun-protective clothing if necessary) throughout the day if you have to stay outdoors, and the protection should continue till the sun goes down completely. Even though the sun rays are said to be weaker after 4pm and are unlikely to burn your skin, there may still be the presence of UV radiation, especially UVA that is able to penetrate much deeper into the skin and cause genetic damage to cells and photo-ageing."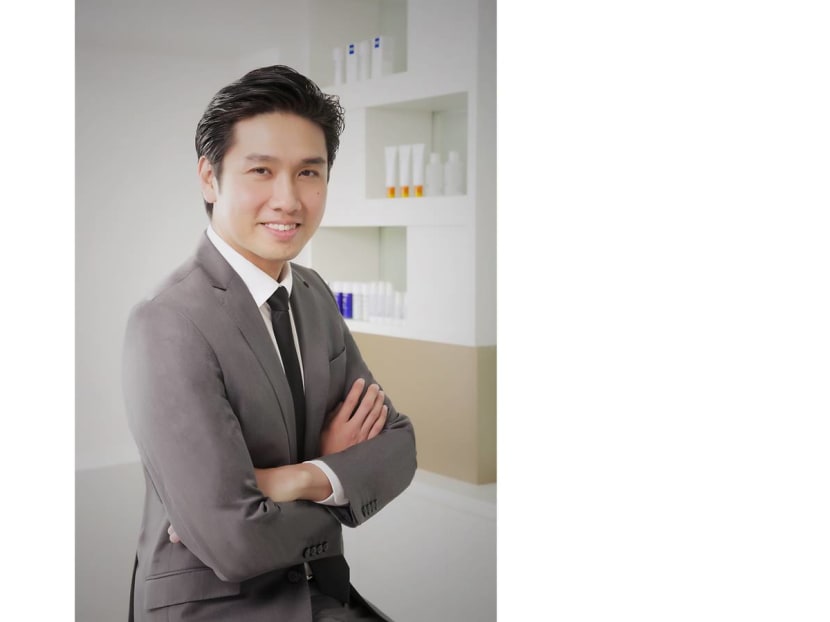 #5: True or false? The sun protection in CC creams, cushions and foundations are enough — there's no need to use another sunscreen.

Dr Soh: FALSE
"These are make-up products that are created to serve primarily as either concealers or complexion enhancers to mask spots, dark circles and other visible blemishes. With increasing market demand for multi-tasking products, make-up which is often used as a finisher in the daytime skincare routine now commonly has built-in SPF. However, the fact is that make-up with SPF can never be a proper replacement for sunscreen. Most make-up comes with comparatively lower SPF than traditional sunscreens, due to formulation limitations and the particular texture or format of some make-up products, such as powder foundation or cushions. Furthermore, the amount of make-up that you would apply on your face is much less than what is needed to achieve the proper level of SPF. Thus, traditional sunscreens that are properly formulated are recommended, if you are after sun protection that is effective."

#5: True or false? Skincare oils don't actually provide moisture to the skin — they just prevent moisture from leaving the skin.

Dr Soh: TRUE
"Skincare oils, commonly known as facial oils, are often marketed and used primarily as moisturiser, though some may also claim to provide other benefits such as anti-inflammatory or antioxidant properties. Despite that, facial oils do not provide moisture to the skin. They function as both emollient and occlusive, not only to soften and strengthen the outer layer of skin but to also provide superficial hydration and seal in moisture, which qualifies them as a crucial part of skin moisturisation. It's best to pair them with humectants such as glycerine and hyaluronic acid that attract and retain moisture in your skin, as a good moisturiser should help to replenish both water and oil. It is all depends on your needs and concerns; you may want to look for properly formulated moisturisers that are non-comedogenic and comprise a well-balanced blend of emollient, humectant and occlusive to deliver a long lasting and superior moisturising effect that protects your skin from dehydration."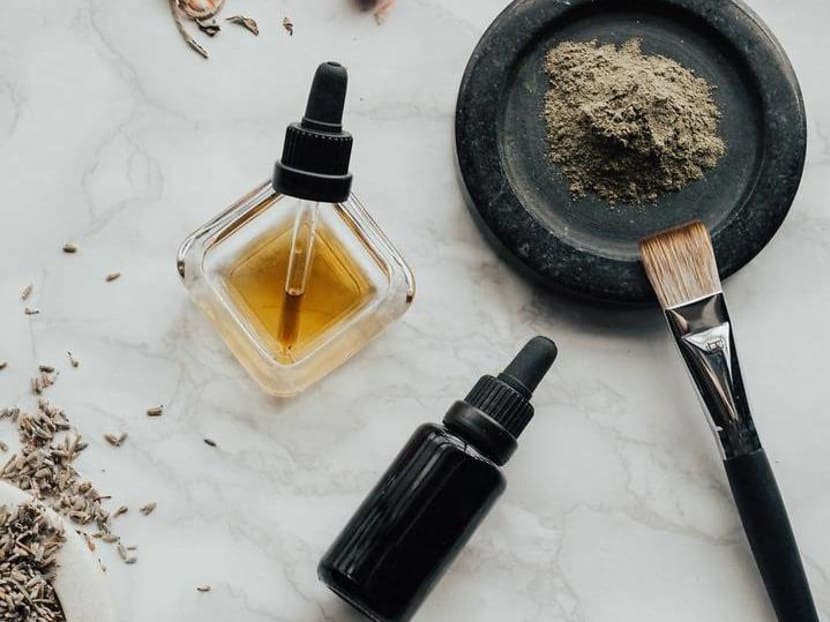 #7: True or false? It's okay to use a few serums in your skincare routine — their effects (anti-ageing, moisturising etc) will stack on top of one another.

Dr Soh: TRUE
"It is perfectly fine to incorporate more than one serum into your skincare regimen to address multiple skin concerns at once, but what's more important is the sequence of application. The order of application is particularly crucial to ensure that your skin receives the greatest level of benefits of each product and the rule of thumb is to apply products with thinner consistency first, followed by thicker or water-based products, followed by oil-based products. Serums that target specific concerns are meant to penetrate deeper into the skin, so they should often be applied first."

#8: True or false? Enough sleep, water and exercise are good enough to keep skin looking healthy — there's no need for a lot of expensive skincare products.​​​​​​​

Dr Soh: FALSE
"The key to healthy, youthful looking skin is to adopt a two-pronged approach that combines a healthy lifestyle and effective skincare. It is undoubtedly true that healthy daily habits are the foundation for your skin looking its best, but for modern day city dwellers like us who encounter urban pollutants, bacteria-filled commutes, UV radiation and contaminated water on a daily basis, our focus may have to go beyond just good health habits. Quality sleep, regular exercise, a balanced diet and adequate water intake are good habits, but embracing the use of skincare products may be helpful in giving your skin an extra boost and to help fight against pre-mature ageing. You would be surprised that just a simple skincare routine that consists of well-formulated products can work wonders. For a daytime routine, cleanser, moisturiser, sunscreen and an antioxidant serum is good, and for night time, make-up remover, cleanser, moisturiser and a targeted treatment is recommended."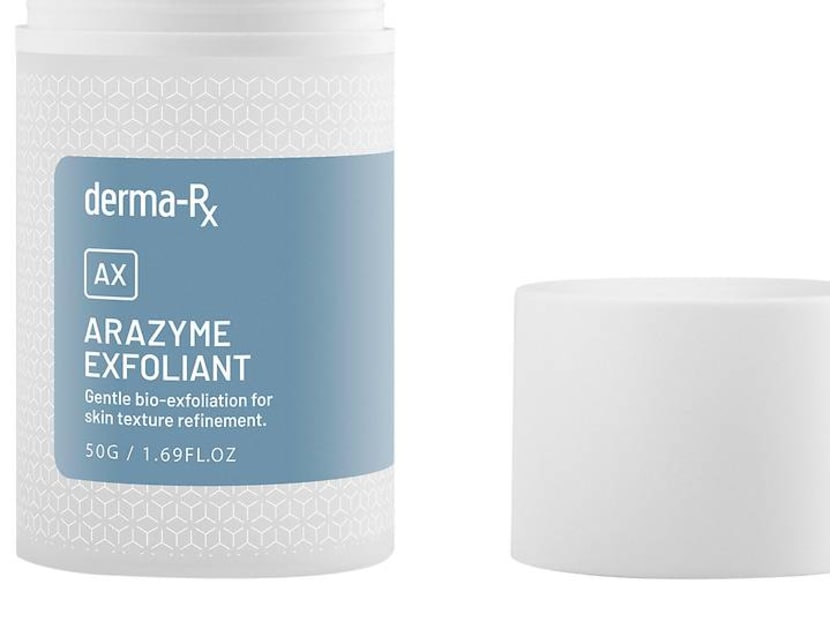 The DRx Essential Facial Re/juvenation Treatment is $420 (Introductory price $240) for 75 mins from DRx Aesthetic Group branches, including Tong Building at 302 Orchard Road and Wisma Atria. For more info, go to https://www.drx-group.com.



Main facial pic from www.freepik.com.