Chen Xiuhuan's Daughter Shalynn Is Now A Spin Instructor; She Reveals What Classes Are Like In The New Normal
She was meant to helm her first class in May. Then indoor gyms were instructed to close on the very same day.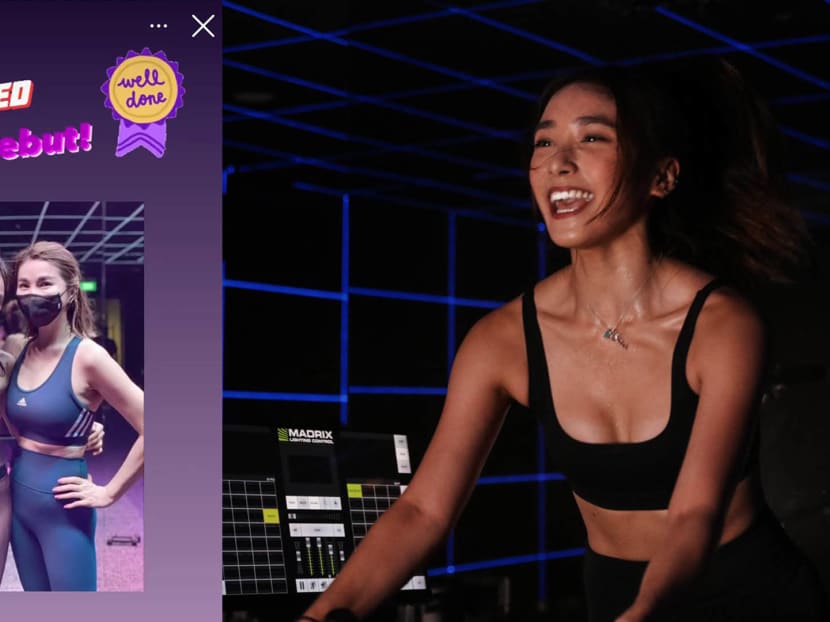 Gyms and fitness studios in Singapore have reopened, albeit with limited capacities, now that we're in Phase 3 (Heightened Alert). But since May, folks in the fitness industry have been on quite the rollercoaster ride, with safe distancing guidelines for gyms changing several times in the past two months.
Among them is Shalynn Tsai. You may know her as Chen Xiuhuan's violin-toting daughter who was studying dentistry in Australia and returned to Singapore last year amid the pandemic. But the 21-year-old is now revealing another love of her life: her love for spinning, that is.

Yes, Shalynn is a newly minted spin instructor with Aurora, a new spin studio nestled in South Beach Quarter. But her journey as a trainer hasn't been a conventional one due to the pandemic.

In fact, Shalynn was meant to hold her first class as a spin instructor on the studio's official launch date on May 8. That also happened to be the day that the Ministry of Health would set as the first day Singapore re-entered Phase 2. All gyms and fitness studios were instructed then to close. Aurora was no exception.

"I thought that was it. I thought that we would have to wait one month before we could launch," she tells 8Days.sg. Thankfully, that wasn't the case. But let's back up a bit first.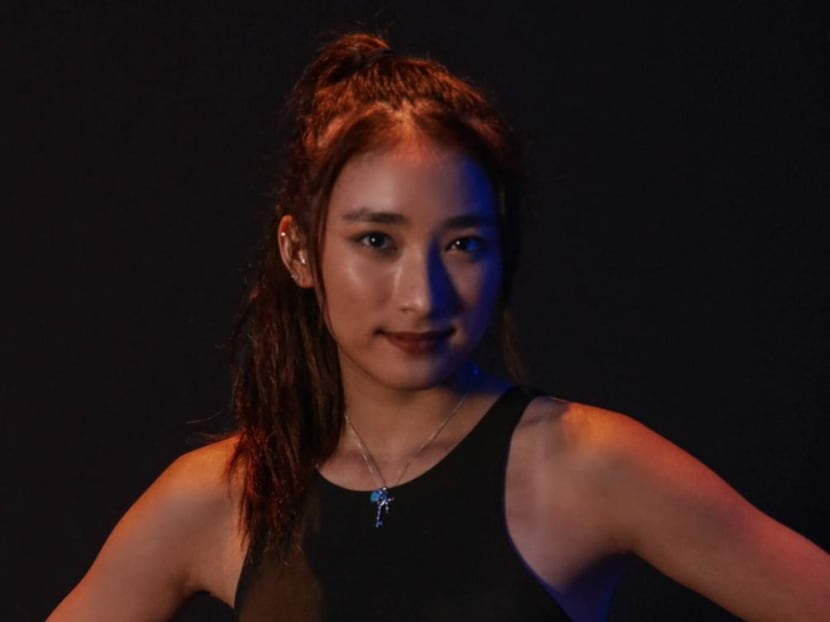 "I'm one of those crazy riders who goes multiple times a week and for back-to-back rides. It's my hobby and a way for me to relieve stress. So when I saw that there was an opportunity for me to try and be a spin instructor, I thought, 'Why not?'" she tells us.

"I first had to attend auditions. After that, we had training and they have assessments for the trainers. If you pass [the assessments], it's up to you to decide if you feel ready to go ahead to teach a class," she continues.

As it turns out, Shalynn may have been ready to teach a class at the studio's grand opening in May, but what she wasn't prepared for were the tightened Covid-19 measures that would kick in on Aurora's original launch date.

"Thankfully, the team [at Aurora] really adapted very fast and started holding classes outdoors," she explains.

Launching spin classes outdoors was practically unheard of. Spin workouts are high intensity indoor cycling workouts done in a clubbing-like atmosphere — a dim room illuminated by flashy neon coupled with high-octane music to up the ante. So, yes, there's a lot of perspiring, even in an air-conditioned room. So the idea of Aurora's outdoor classes held at open-air spaces at South Beach Quarter seems inconceivable, especially in Singapore's hot and humid weather. But the riders came, and Shalynn got her unconventional start as a spin instructor.

The final week of P2HA was particularly unnerving for Shalynn — and probably the rest of the fitness industry in Singapore as well — as everyone waited in anticipation for reopening updates. "Basically we had a one-week break [at the end of P2HA] where we didn't teach at all. We tested the lights and prepared the studio [for opening]. Then suddenly, there was a rise in cases, and we were wondering what's going to happen. Up till the day before we were due to open, we still weren't sure if we were actually opening, Shalynn reveals.

Thankfully, the government gave the go-ahead for gyms to reopen on June 21. It would also be the day that Aurora would officially open its doors — doors to its actual studios decked out with state-of-the-art lighting and sound systems, and aircon, of course. In the two sci-fi-esque studios are shiny new bikes placed at a safe distance from one another — and according to current guidelines, these studios can accommodate 14 and 21 riders respectively.

With regular spin classes now up and running at Aurora, Shalynn now teaches eight classes a week. But teaching spin, or any other fitness class for that matter, while a pandemic is ongoing means being prepared with all the safety guidelines as well.

"There has to be 2m distance between each rider, and 3m distance between each group," she rattles off like clockwork.
"Everyone has to leave in groups. Some riders like to stay behind to take pictures after class, but now they cannot hang around for too long. Every time after class it's a mad rush to clean and sanitise everything properly in the studio. [As the instructor] I have to ask the riders to clear out quickly. So far everyone has been very cooperative and nice about it!"

She's even convinced her mum to attend a class. Yup, Xiuhuan took a break from hiking at MacRitchie Reservoir to attend her daughter's studio debut.

Aurora is at #02-01/02 South Beach Quarter, 36 Beach Road. Trial packages available from $59. More info here.
Photos: Aurora, Chen Xiuhuan's Instagram