CNY Visiting In 2021: Things To Do & Things Not To Do
11 Dos and Don'ts for a very different Chinese New Year.
First of all, let's not complain about the safety measures this CNY. At least we get to go out, visit our friends and relatives, and eat in restaurants, unlike folks in the countries on lockdown. As we dress up, head out, collect ang pows and eat pineapple tarts and kueh lapis to celebrate the Year of the Ox, let's not forget to heed the rules (eight visitors!) and follow health and safety recommendations. Here are 11 things to note about this year's very unique Chinese New Year. Everyone say Huat ah! , but quietly, and with masks on.

Graphics: Pyron Tan / 8days.sg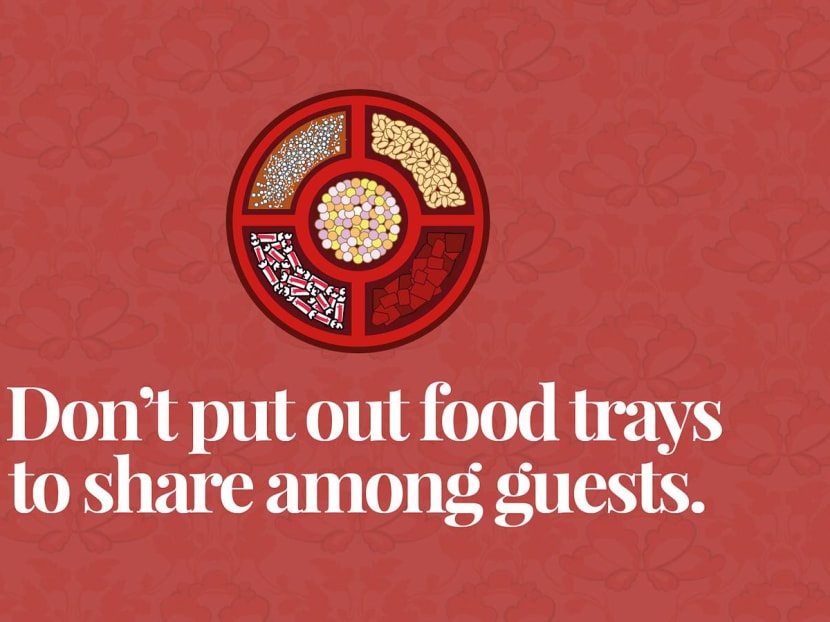 Laying out trays of snacks, sharing them and exposing your precious pineapple tarts and other food to possible germs and people talking over them can be risky, say health experts. Cover food and offer individual portions to guests instead.


Ask politely, and most people should be fine with this, right?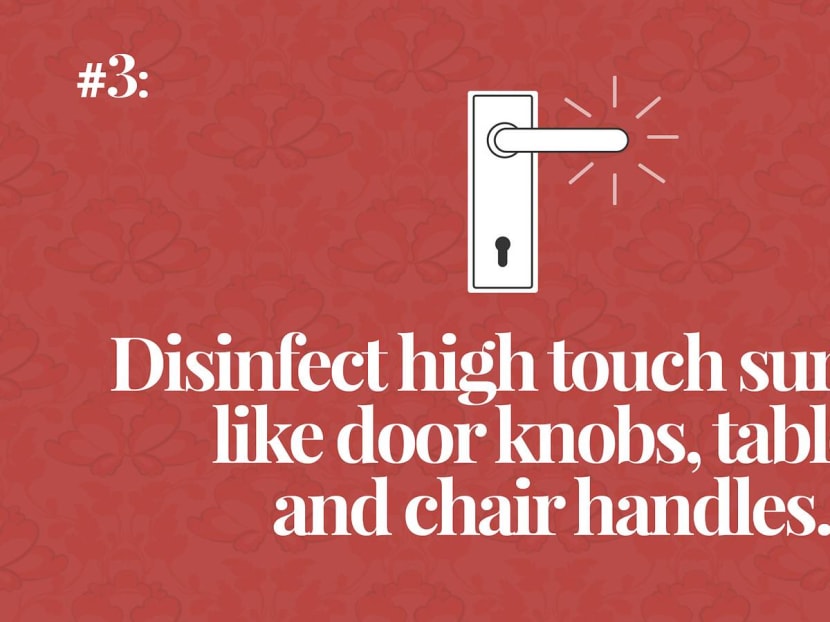 Do this in between guest visits, especially if you're welcoming different groups of people.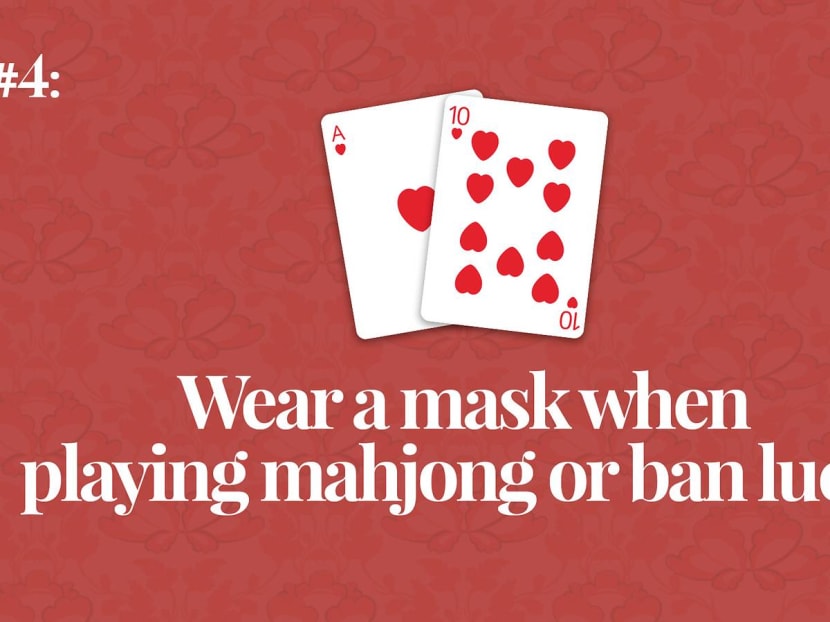 We're not sure shouting Pong! behind your mask would be as satisfying, but it would definitely be safer.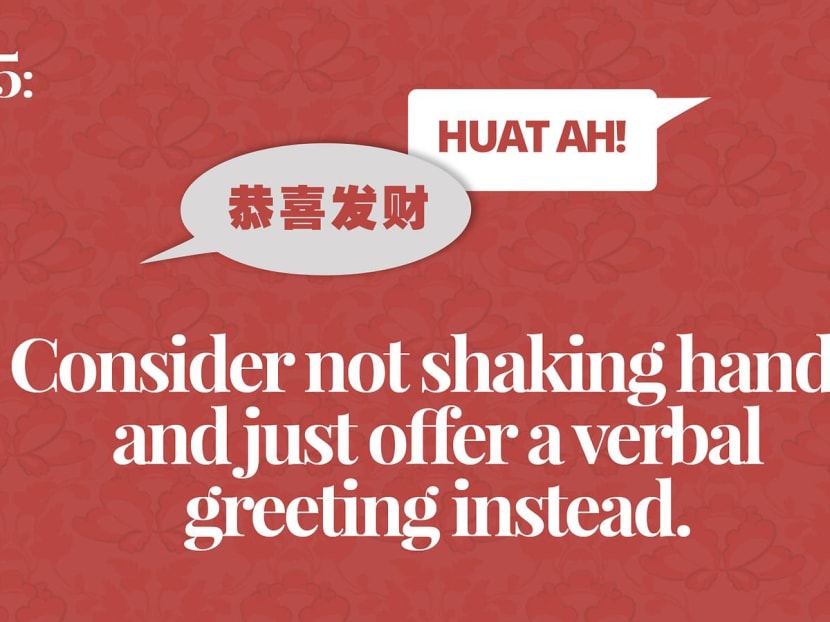 Get creative with greeting your friends and family. A no-touch handshake or a pretend hug, maybe?

Eight visitors for the whole day, don't play play.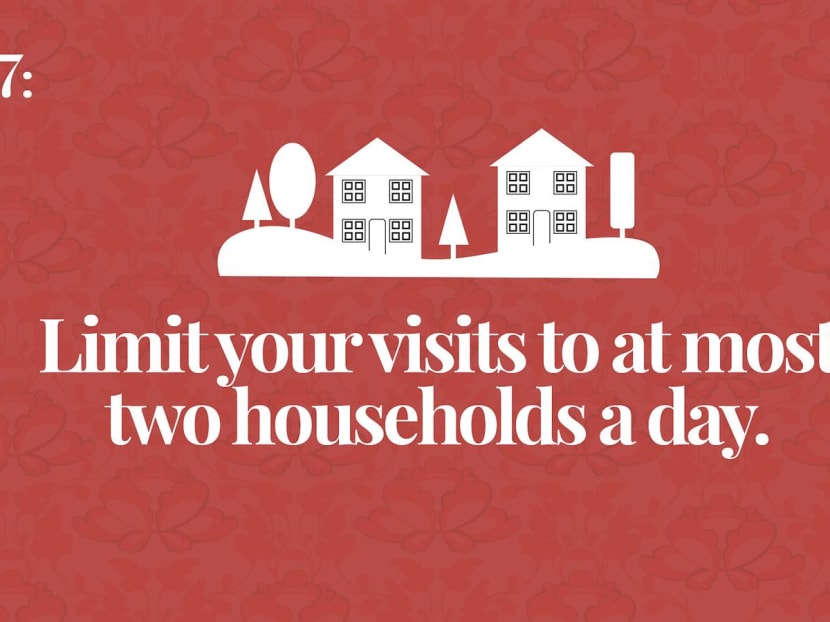 Got a lot of friends and family? Spread out your visits; don't spread disease.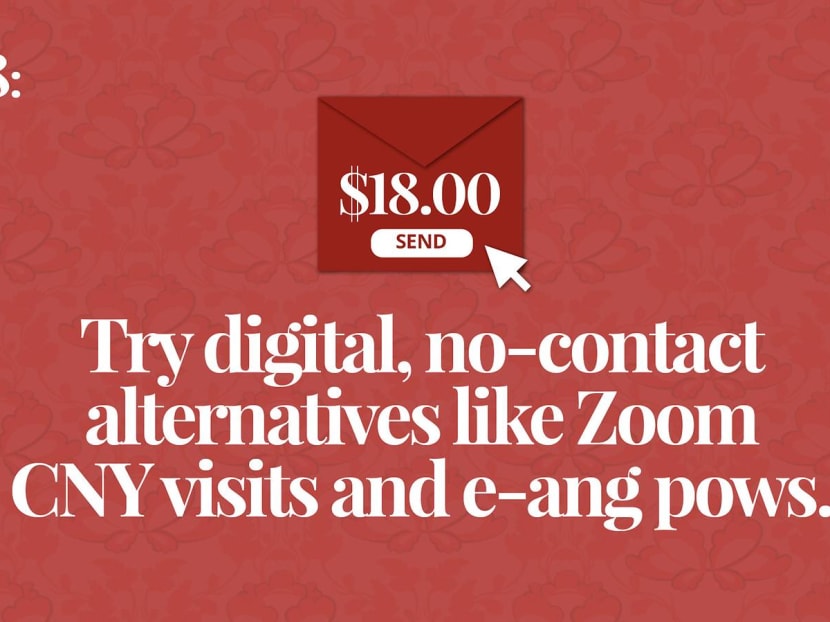 Yeah, it's not quite the same, but let's save the in-person touchy-feeliness for when things get better.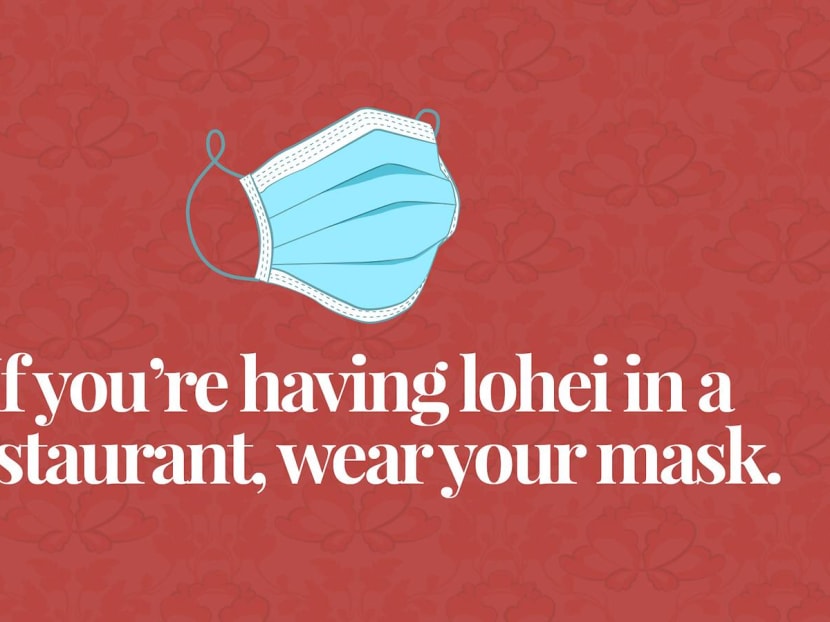 Let's all compete in the World's Quietest Lohei. *whispers* nian nian you yu...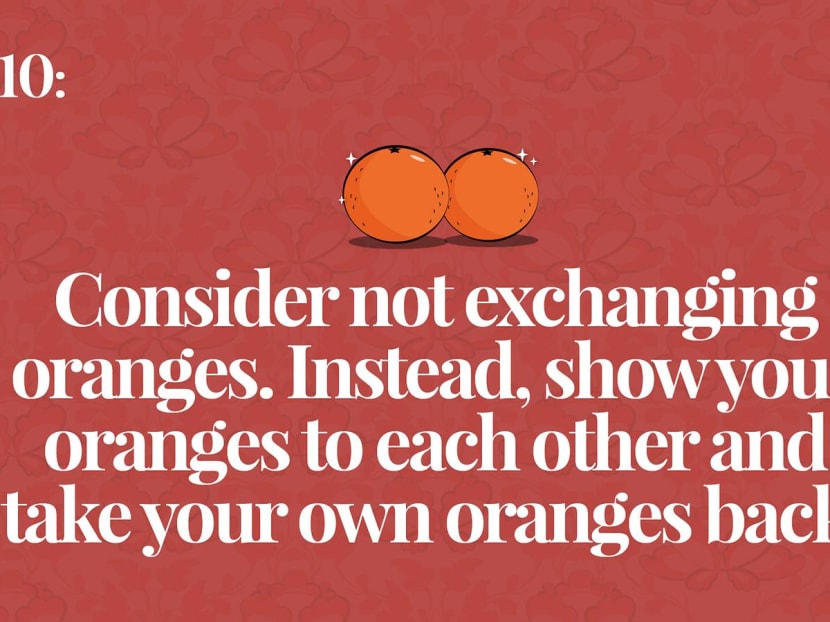 Instead, show your oranges to each other and take your own oranges back. Treasured customs can be modified in a pandemic, surely.