Where To Get Free Dalgona Coffee, Do Your Hair & Buy Plants At An Instagrammable Garden Salon In Orchard Road
Spend hours at this lush oasis in the middle of town.
Hands up all those who can't wait to run screaming out of the hair salon after spending hours sitting in a chair in cramped surroundings with overly bright lights. Strangely, the opposite happens at Walking on Sunshine, a Korean hair and beauty salon and cafe hidden in Orchard Central. After hours spent colouring and treating your hair, you might find yourself wanting to sit down at the adjoining cafe, order a fancy Korean beverage and dessert, and take lots of photos of yourself and your new hair in a setting that's straight from Instagram heaven.

While most salons in shopping malls are cramped and flush with artificial light, Walking On Sunshine has high ceilings filled with natural light and plants, both real and fake. The greenery is everywhere - hanging from the industrial scaffolding, sitting on the shelves and in pots on the floor. The result is a lush garden oasis that has a different vibe from most salons - quite noteworthy if you're going to be spending a large part of your day there.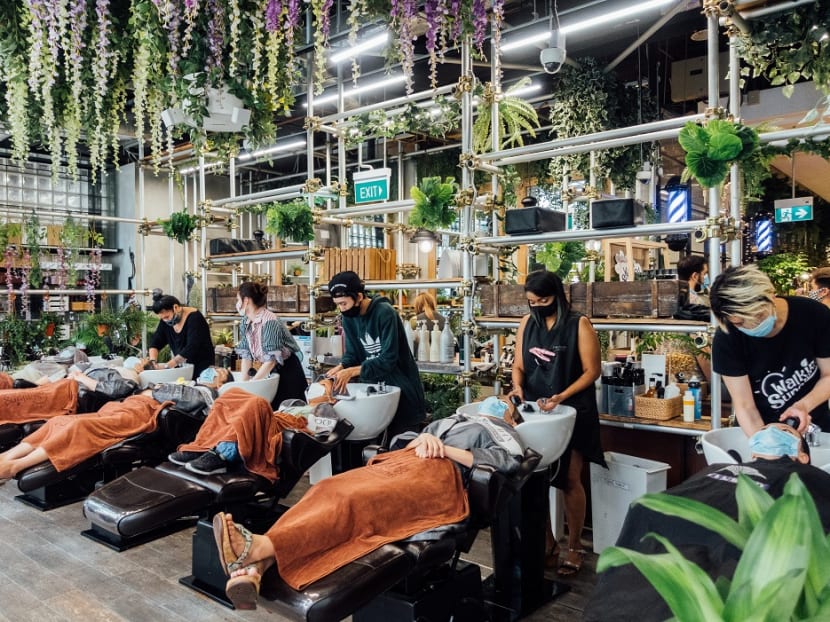 The sprawling interiors of Walking on Sunshine... don't get lost.

While Walking on Sunshine isn't new (it opened about two years ago), the dalgona coffee is. If you're not one of those who attempted this viral Korean coffee trend during the Circuit Breaker, you can try it at the cafe at WOS... for free. The salon is giving away free dalgona coffee, worth $7, limited to a certain number daily, and if you take a pic of your dalgona coffee and post it and tag @walkingonsunshine.cafe on IG, you get a voucher.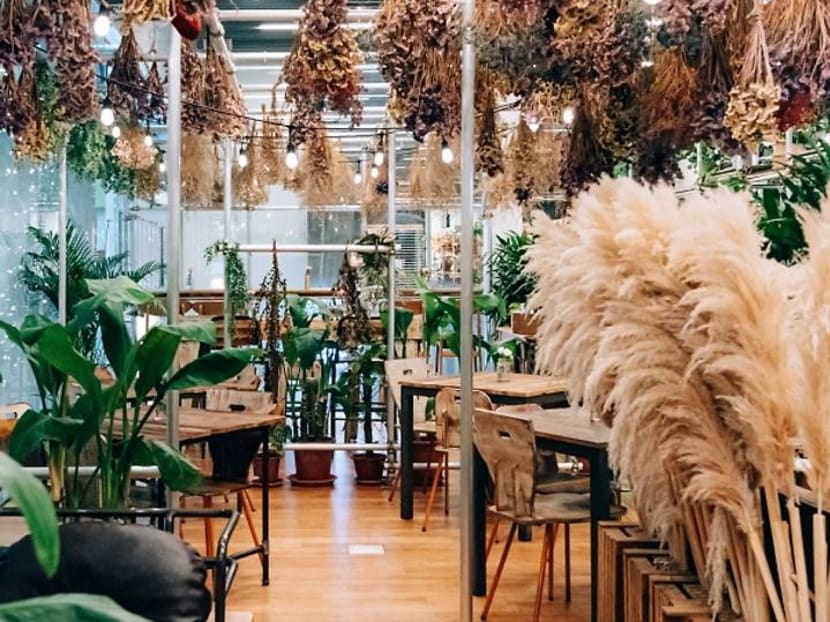 Okay, so WOS wasn't always a plant shop, but after customers saw the lushness of the place and started asking to buy their plants, they thought they'd start retailing a selection of potted plants. Look out for those with tags, if you're looking to buy a plant or two.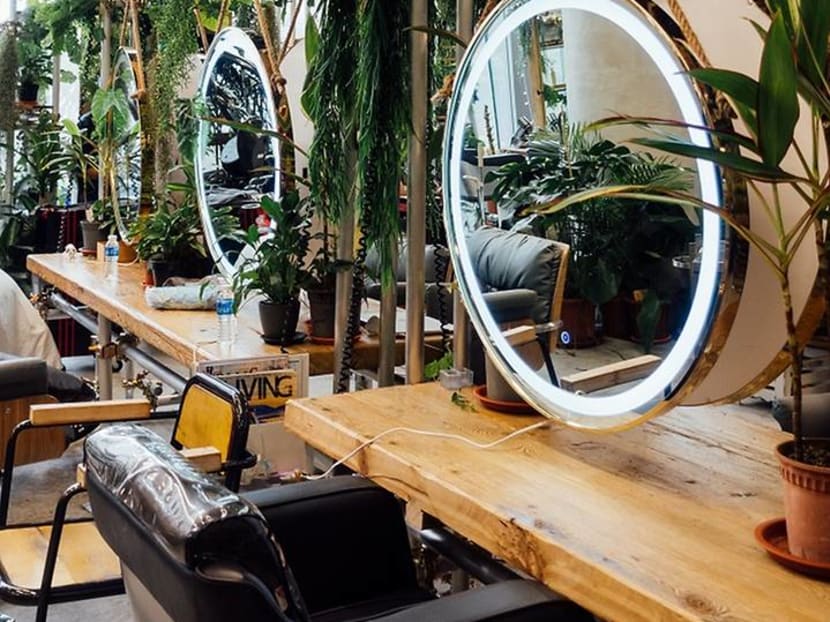 After your hair colour, cut or treatment at WOS, star in your own photo shoot. Ask nicely and they'll bring out the ring light for you and take pics like you're a superstar. For something more low-key, just do a mirror-fie in one of the many mirrors in the salon. The light is good everywhere.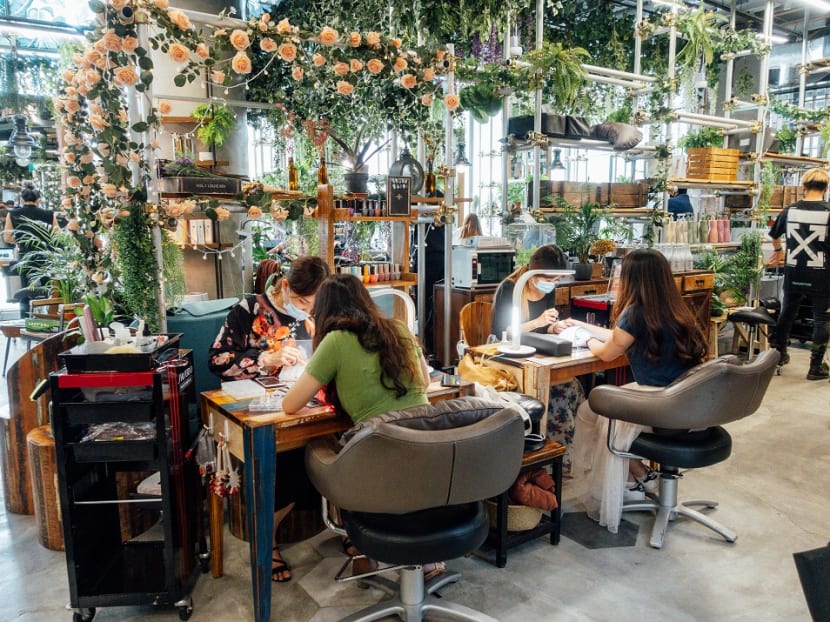 There are also extra services, such as manicures and pedicures, and foot treatments at WOS, so you can, um, walk on sunshine. If you're getting a haircut or hair service, a roaming therapist will go around to give you a hand massage or even a quick manicure. For free!


Not cheap, but contains a whole ginseng. Wah!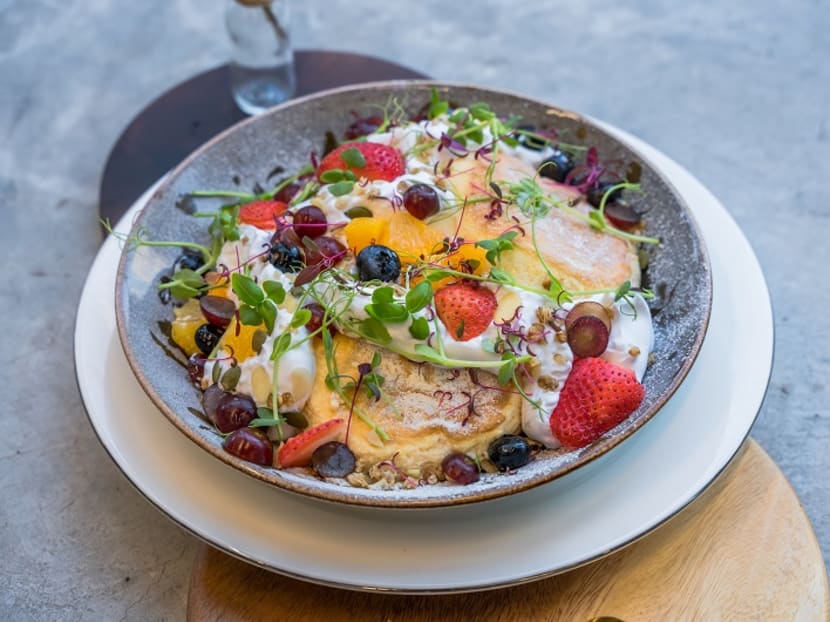 A fave at Walking on Sunshine cafe.

Walking on Sunshine is at #03-07 Orchard Central. For reservations, Whatsapp Salon: (+65)8877 8800; Cafe: (+65)8877 0088. For more, go to https://www.walkingonsunshine.sg.