Yes, Pikashu Is A Thing — Check Out The Adorbs Shu Uemura X Pokémon Collection Launching Next Week
Gotta catch them all on Oct 25.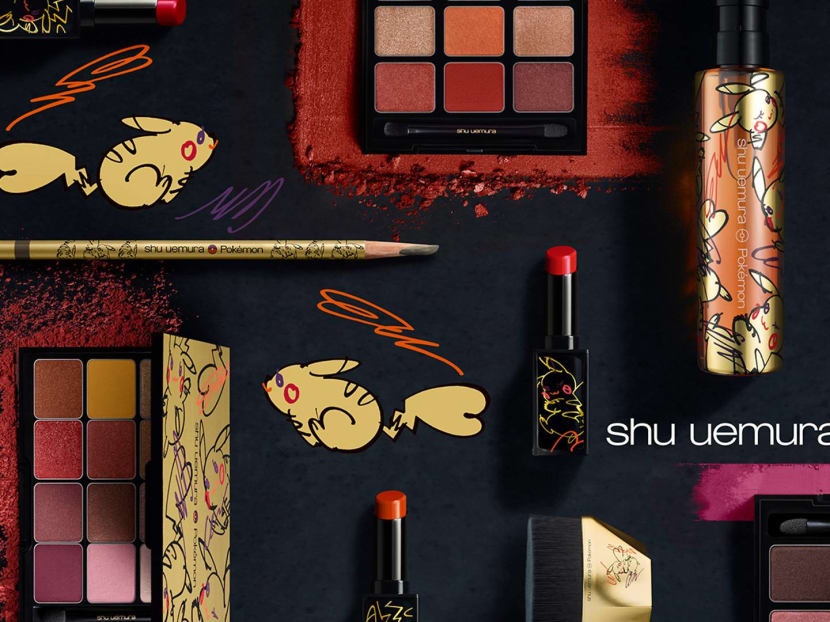 Calling all diehard Pokémon fans who also love make-up — get ready to catch Shu Uemura and Pokémon's limited edition collection, Pikashu. The moniker is made up of the Japanese word "Pika" which stands for electric sounds, and "Shu", for Shu Uemura, of course.
The collection will be pre-launched at the Shu Uemura counter at Tang Plaza and on Tangs.com from Oct 25, and available at all Shu Uemura counters from Nov 1.
With colours and tones that are perfect for the festive season, here's a look at the products — kawaii yet with a hint of graffiti-inspired urban chic. All together now: Pika, pika!

Under each gold case adorned with prancing Pikashus are 12 eyeshadow shades ranging from berry hues to the recognisable Pikachu red and electric yellow. There are three palettes — Thunder Shock is $123, while the other two, Brick Blast and Mythical Purple, are going at $98 for nine shades.

Check out Shu Uemura's best-selling eyebrow pencil in a seal brown shade, wrapped in adorable Pikashus. It's shaped like a naginata (a Japanese pole weapon that looks like a spear) for control so you can precisely simulate eyebrow hair for a more defined brow shape.


The brand's revitalised Rouge Unlimited lippies also got the Pikashu treatment, with eight limited edition shades and finishes in flame orange, muted reds and ripe berry hues.

Need a dash of extra power in your cleansing regimen? Shu Uemura's iconic Ultime8 Sublime Beauty Cleansing Oil gets Pika-ed.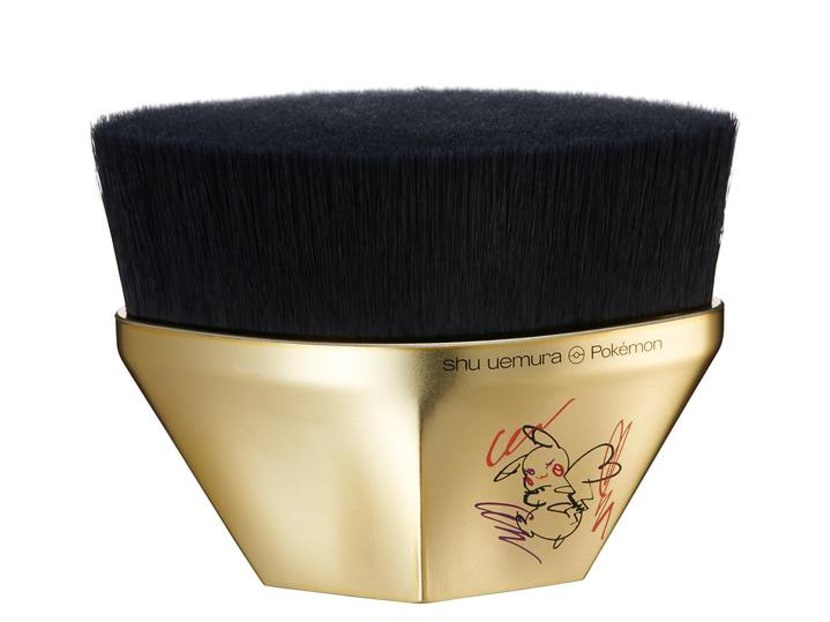 The Pikashu foundation brush is touted as "Shu Uemura's master piece in gold". The luxe handcrafted golden brush is a signature from the brand, and helps you achieve a flawless, streak-free base.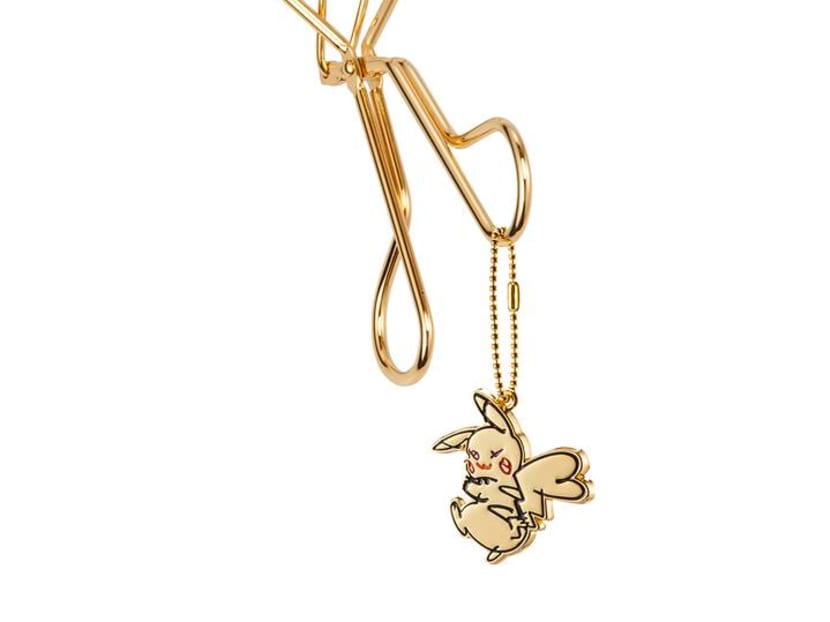 A best-seller and award-winning product from Shu Uemura that also got the Pikashu makeover is the eyelash curler. Now you can catch them all with this golden tool, even the shortest of eyelashes, as this helps lifts your lashes from the root.

The collection is available at all Shu Uemura counters from Nov 1.


©2019Pokémon