You'll Smile When You See What These Tissue Boxes Can Do
On 11.11, don't just think of yourself.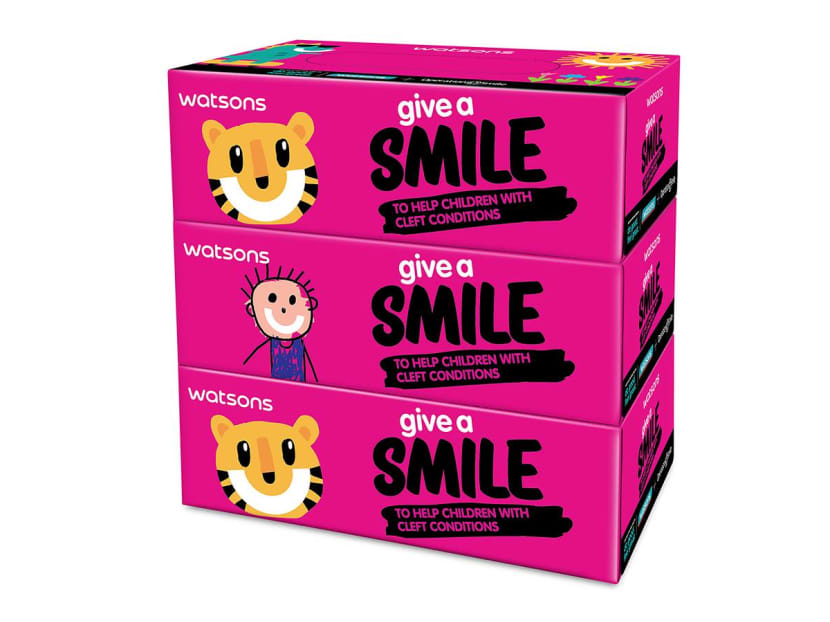 It's 11.11, the shopping day that's got everyone in a tizzy. But what if along with the great deals you're adding to real and virtual cart, you can also help kids in need? The A.S. Watson Group, who runs the Watsons Singapore stores, has launched these adorbs boxes that may turn your frown upside down when you reach for a tissue.

And that's not all these tissue boxes can do. They are part of a CSR by Watsons to help children with cleft lips. The "Give a Smile" Medical Charity Campaign is a global partnership with Operation Smile, a charitable organisation which provides corrective surgery to children born with facial disfigurements. The campaign wants to fund surgery for 1,000 children with cleft palate or cleft lip by the end of 2019, giving them new smiles and fresh hope for a brighter future.

To raise money for free surgeries to be provided by Operation Smile and to support the children and families under Life Community Services Society with tuition, food rations, training and activities, Watsons Singapore will donate part of the proceeds of the Watsons brand 'Give a Smile' tissues and partner their suppliers to raise funds, with a target of $80K.

The tissues are on sale now at all Watsons stores. So whaddaya say? Everyone needs tissue, right?