This Week's Best-Dressed Local Stars: Oct 30-Nov 6
The most stylish celeb OOTDs of the week.
From fun floral prints to classic stripes, Ann Kok and Chantalle Ng led the way for playful dressing. Meanwhile, JJ Lin, Jeanette Aw and Joanne Peh nailed pieces that were big on mixed prints and subtle seduction.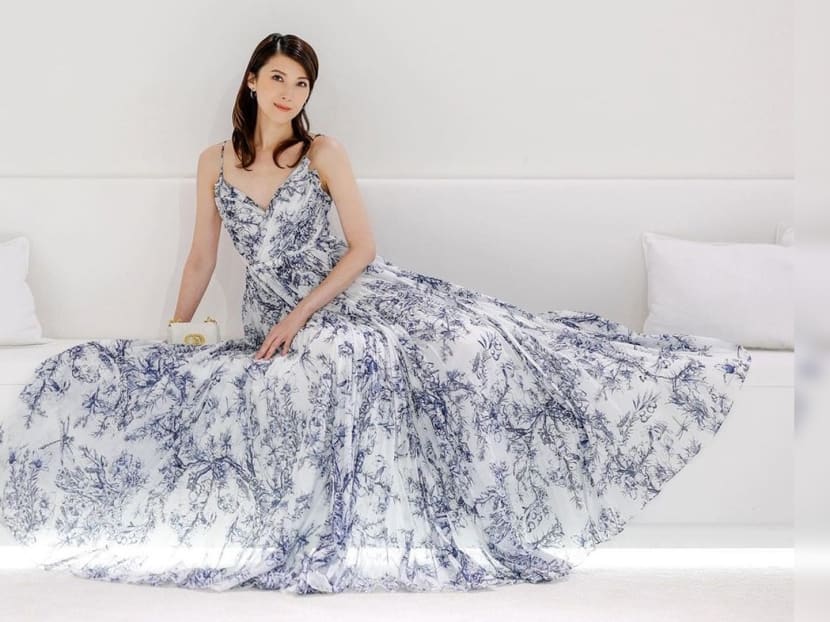 Jeanette looks captivating and radiant in this flowy frock from Dior. We love the delicate print and frills that lend an air of romance.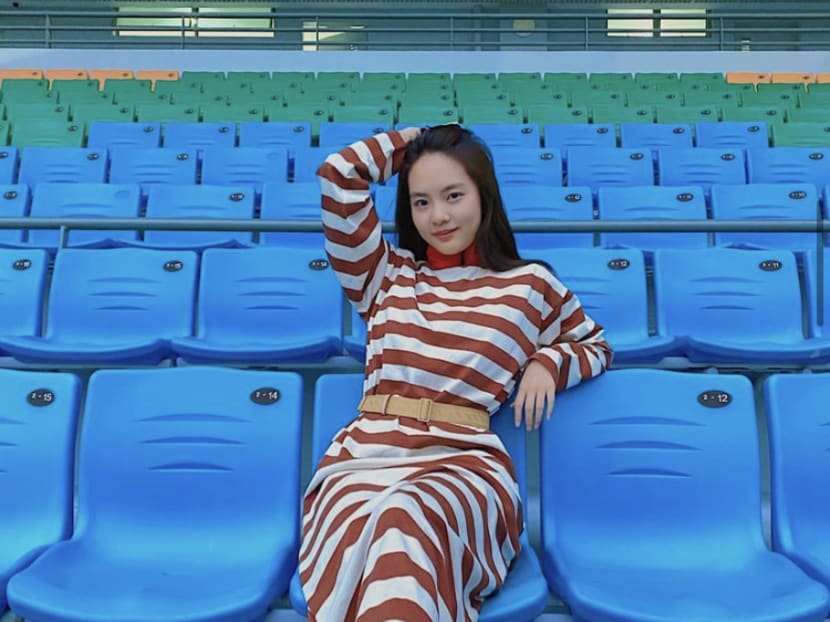 Decked in a long, striped dress by Tory Burch, Chantalle reminds us of the iconic British cartoon character Waldo. The actress thinks so too, captioning this photo: "Where's Waldo?" All she's missing is a matching beanie to complete the look.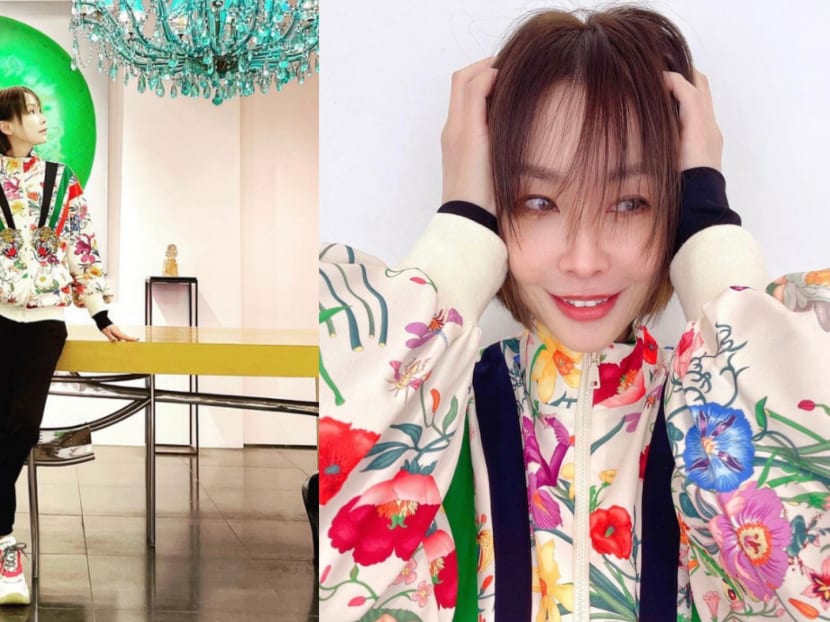 Ann, 48, looks extra youthful with her new haircut, and she took the energetic vibes of her look up a notch with the traffic-stopping track jacket.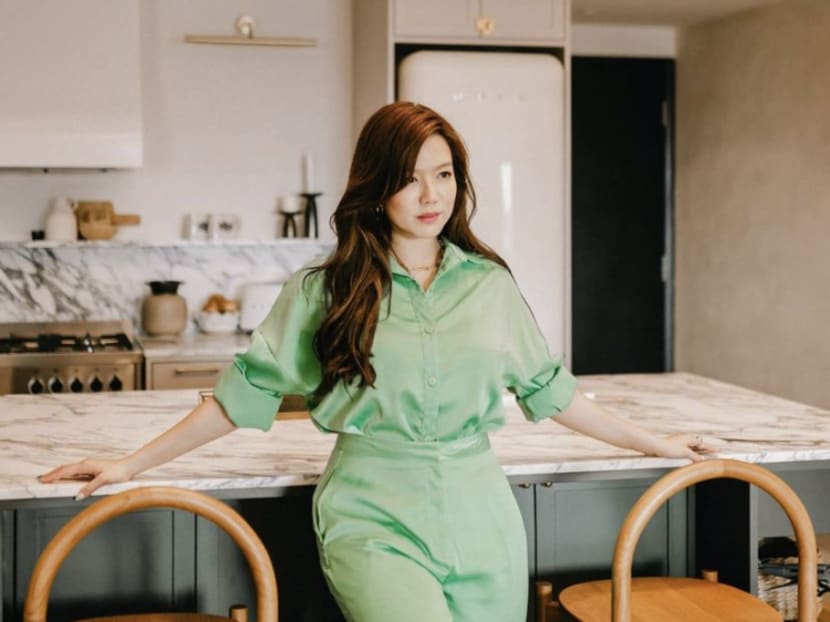 Why so serious, Rui En? Nonetheless, the actress looks gorgeous and confident in her soothing mint green outfit.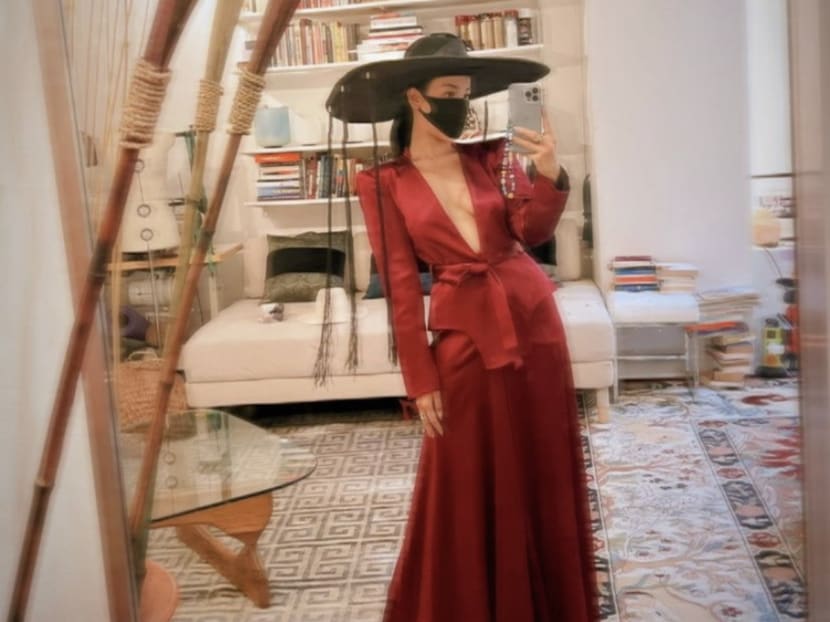 Also sporting a tone-on-tone ensemble was Fiona, who rocked her deep-plunging wrap structured blazer and long flowy skirt. We love that she sealed her look with a wide brim cowgirl-inspired hat for maximum impact.
Joanne's peekaboo top by Fendi is a great for those who want to show off a sexy look without appearing overly bold.
It's no secret that JJ loves to have fun with fashion. The singer went for mixed prints, bright hues and tassels to dress up his OOTD. The effect: A cool rainy weather-friendly outfit that's both sporty and stylish.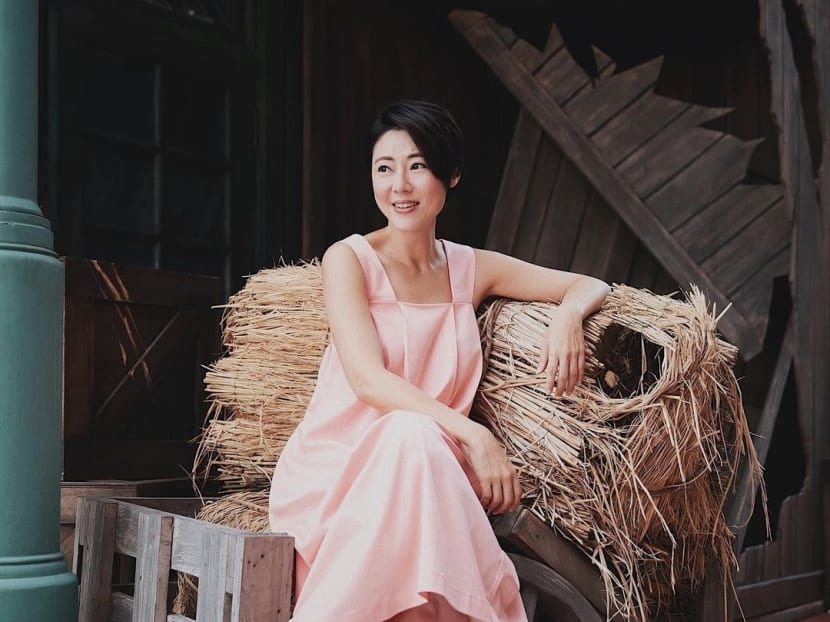 Decked in a minimalist, soft pink sleeveless number by local sustainable fashion label Little Match Girl, Cynthia looked sweet and classy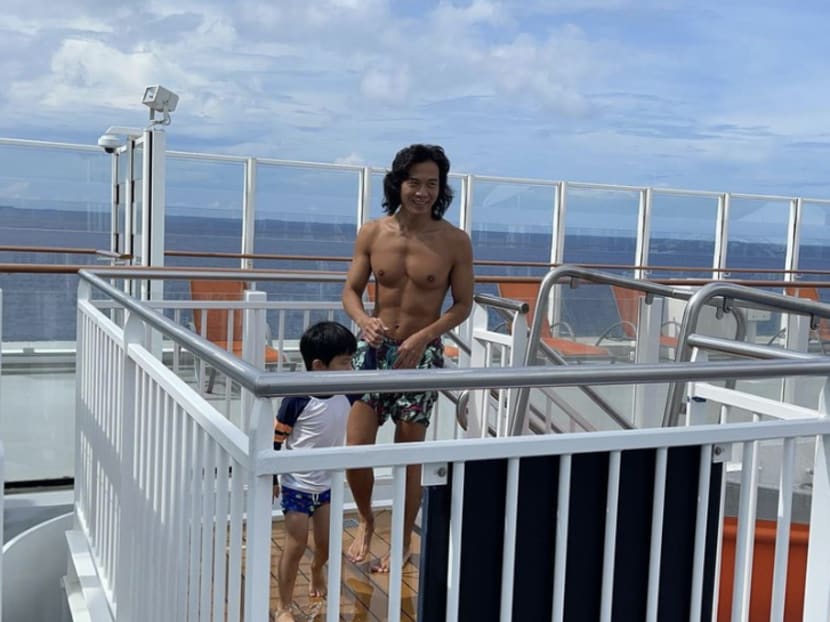 Yuwu — who turns 45 later this month — shows no signs of dad bod. This week, the actor, who is on a cruise trip with his family, was spotted in a printed swim shorts, showing off his toned bod and nice tan. It totally reminded us of his The Champion days.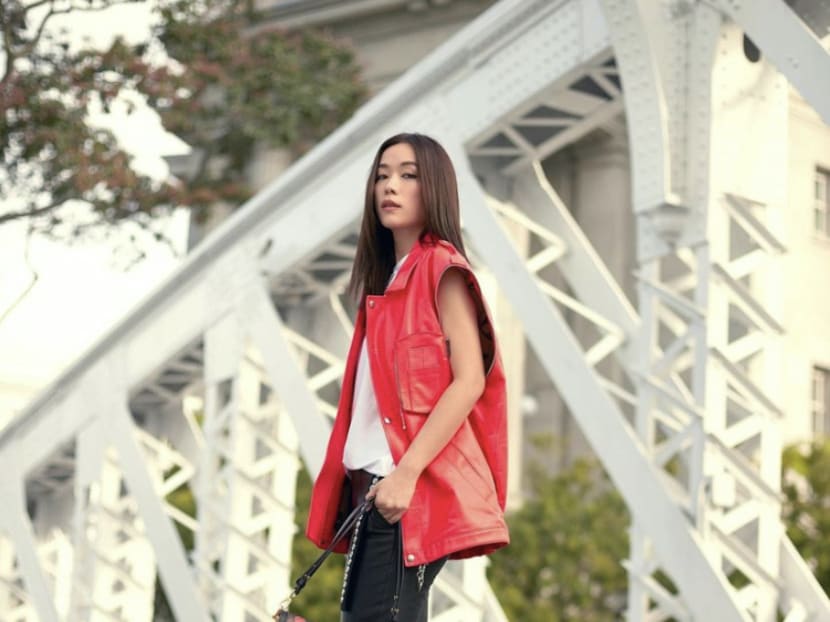 Adding a splash of striking red colour in the form of a sleeveless jacket, Becks' edgy black and white outfit suddenly looked cheerier and more distinct.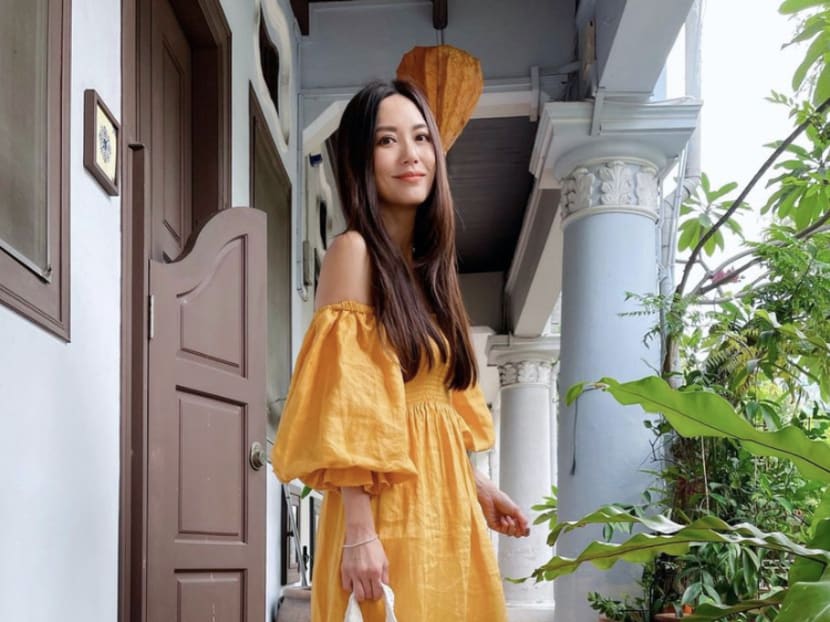 We love how gorgeous and cheery Phyllis looks in the above vacay-ready outfit, featuring a yellow off shoulder frock (she calls it mango colour in one of her comments on the Instagram post).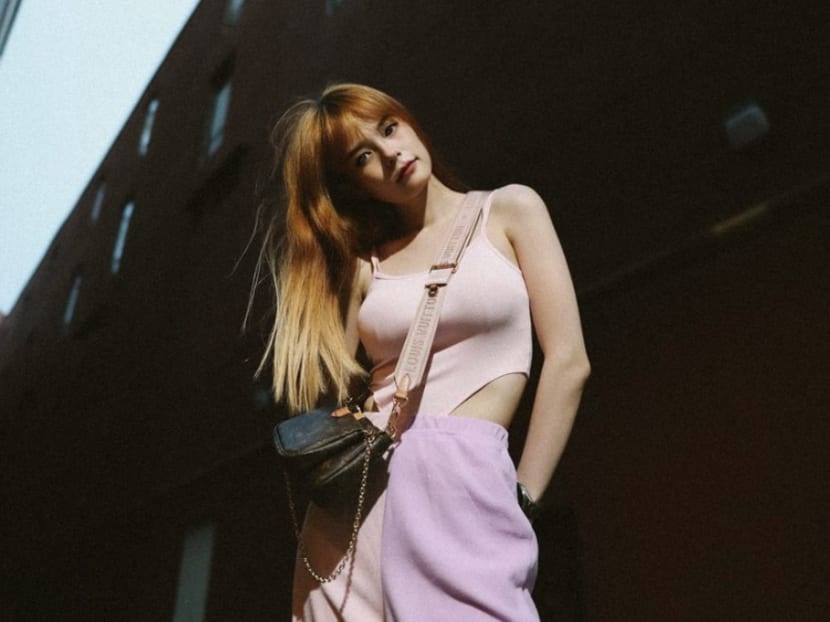 The cutouts on the sides of Hayley's top and split colour sweatpants combine to make a sweet, comfy and edgy look that's great for staying in or going out.

Not only will Sharon's equestrian-inspired ensemble look great at the ring, it'll also transit effortlessly from stable to outdoor café. Plus, it consists of some of our favourite wardrobe staples: a striped top, skinny jeans and high boots.

Celebrating Deepavali with his family, Kin actor Ebi wore twinning sets with his son whom he affectionately calls Ebi Sushi. Totes adorable!

You can always count on Sonia to get creative with her outfit. This week, she shared a video of herself donning a red cardigan diagonally across her chest as though she's wrapping herself up as a present. It's her air of cool and nonchalance that sealed the look.

Thanks to the chain shoulder straps and square buttons, Xiuhuan's strappy top and high waist skirt combo looks striking and stylish.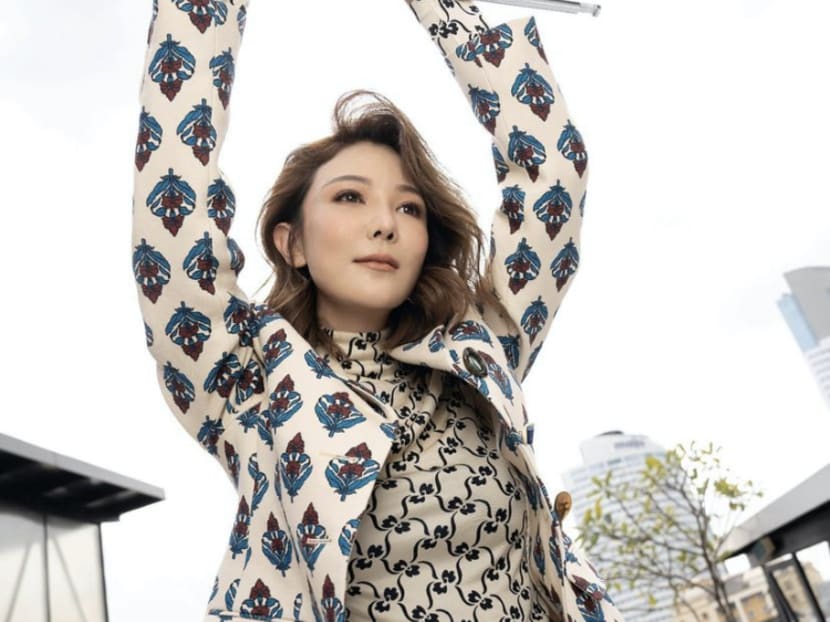 Mixing prints can be a complicated affair but Bing Yu makes it look so effortless here. The floral-on-floral print combination is eye-catching, ensuring she'll stand out from the crowd.
While most of us will not be going on a vacay any time soon, we can still incorporate our vacation pieces into our everyday outfits. Janice turned to a stylish tropical print midriff top by homegrown designer Priscilla Shunmugam and basket bag by Chloé for a holiday-inspired look.
Edwin paired a colourful rugby polo shirt with a pair of classic white pants for a cool and preppy look.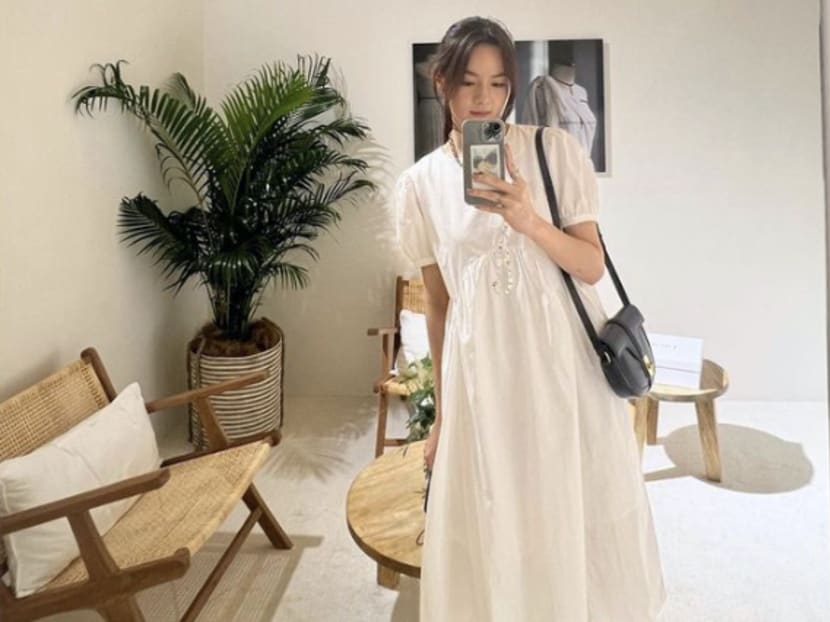 Jasmine showed us how to toughen up a romantic white frock by styling it with black high-top sneakers. The contrasting colours also make for a classic combo that we can always count on whenever we don't know what to wear.