Local Stars Turn Up In Full Force For Hong Huifang At The Premiere Of Her Movie Ajoomma
Everyone loves Huifang-jie.
The Singapore gala premiere of Singapore-Korean movie Ajoomma was held last night (Oct 19) at the Capitol Theatre.

And boy, was it a star-studded affair.
Ajoomma is directed by local director He Shuming, produced by award-winning local director Anthony Chen, and stars Mediacorp actress Hong Huifang, local actor Shane Pow and Korean actor Kang Hyung Suk.
The movie first premiered at the Busan International Film Festival earlier this month, and has already nabbed four nominations at Taiwan's Golden Horse Awards for Best Original Screenplay, Best New Director, Best Leading Actress and Best Supporting Actor.
And seriously, the pictures from the gala was basically a gathering of who's who in showbiz.
Yvonne Lim described it best in her Instagram caption, writing: "A night where almost everyone in the industry turned up to support the Gala Premiere of Ajoomma."
Scroll on to check out who was present at the event.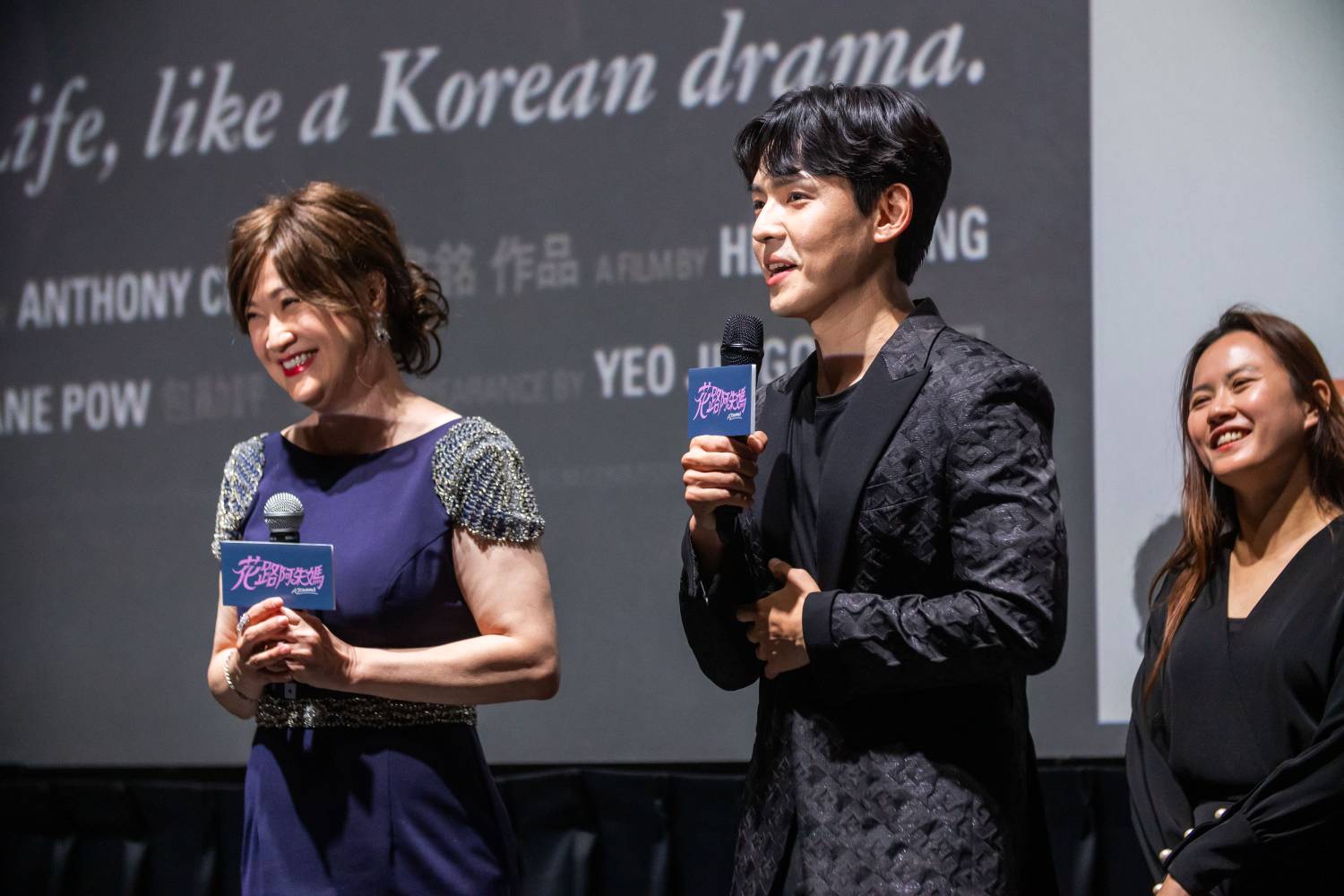 We'll be smiling just as widely if we were that close to Kang Hyung Suk.
If you're looking to catch the stars in-person this weekend, you're in luck. 
Huifang, Hyung Suk, as well as director Shuming and producer Anthony will be visiting GV Suntec, Plaza, and VivoCity during the 1:40PM, 3:00PM and 4:45PM sneak preview screenings of the movie on Oct 22.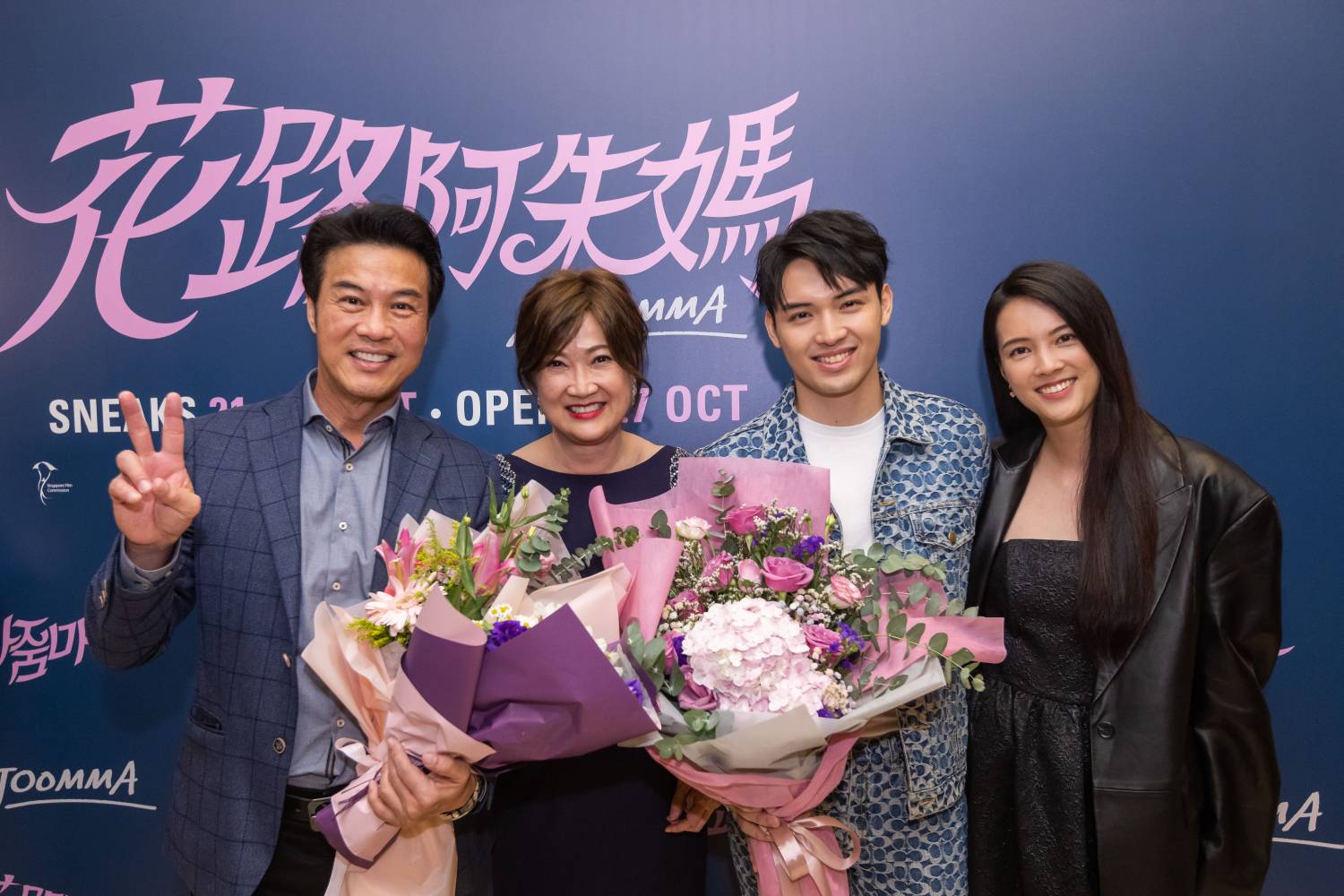 Zheng Geping, Hong Huifang, Calvert Tay, Tay Ying. It goes without saying that Huifang's family was there to show their support for her at the premiere. Just check out those huge bouquets.
Chen Hanwei, Yvonne Lim, Chantalle Ng, Romeo Tan, Elvin Ng. Yvonne was full of praise for 
Ajoomma 
in her Instagram caption, describing it as "a local movie that's moving and sincere".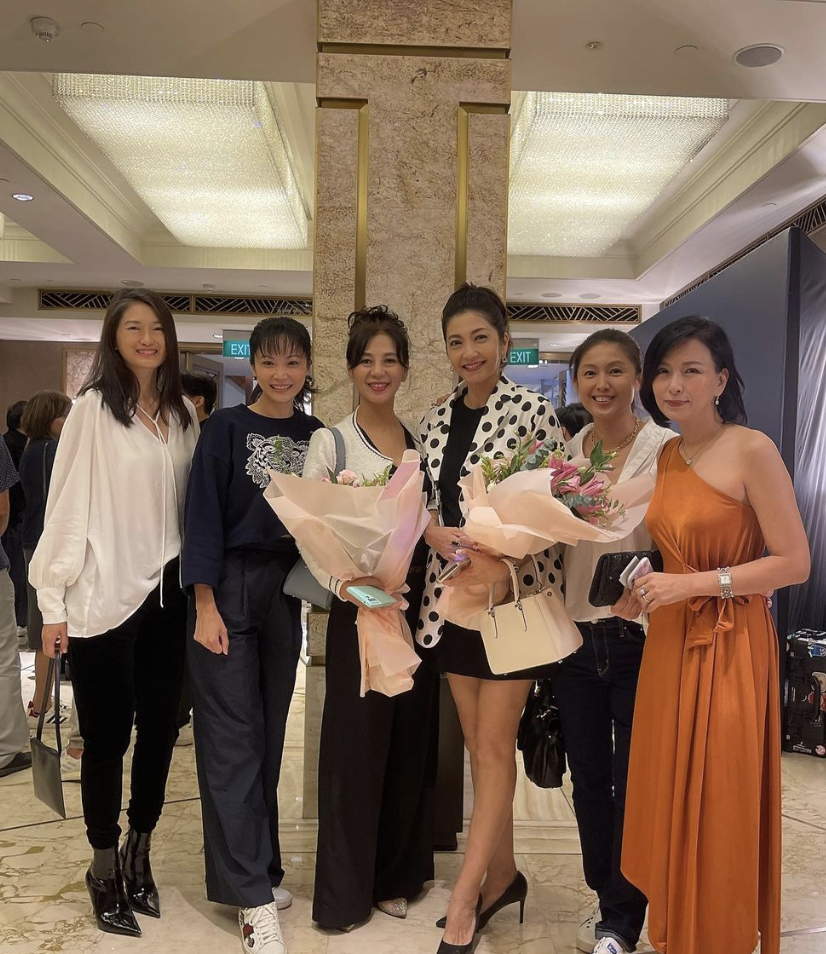 Now, isn't this a '90s throwback?
You'll definitely remember these familiar faces. After all, they were some of the most popular faces on television both then and now.
From from left to right: Carole Lin, Joey Swee, He Yong Fang, Huang Biren, Lina Ng and Tang Miaoling.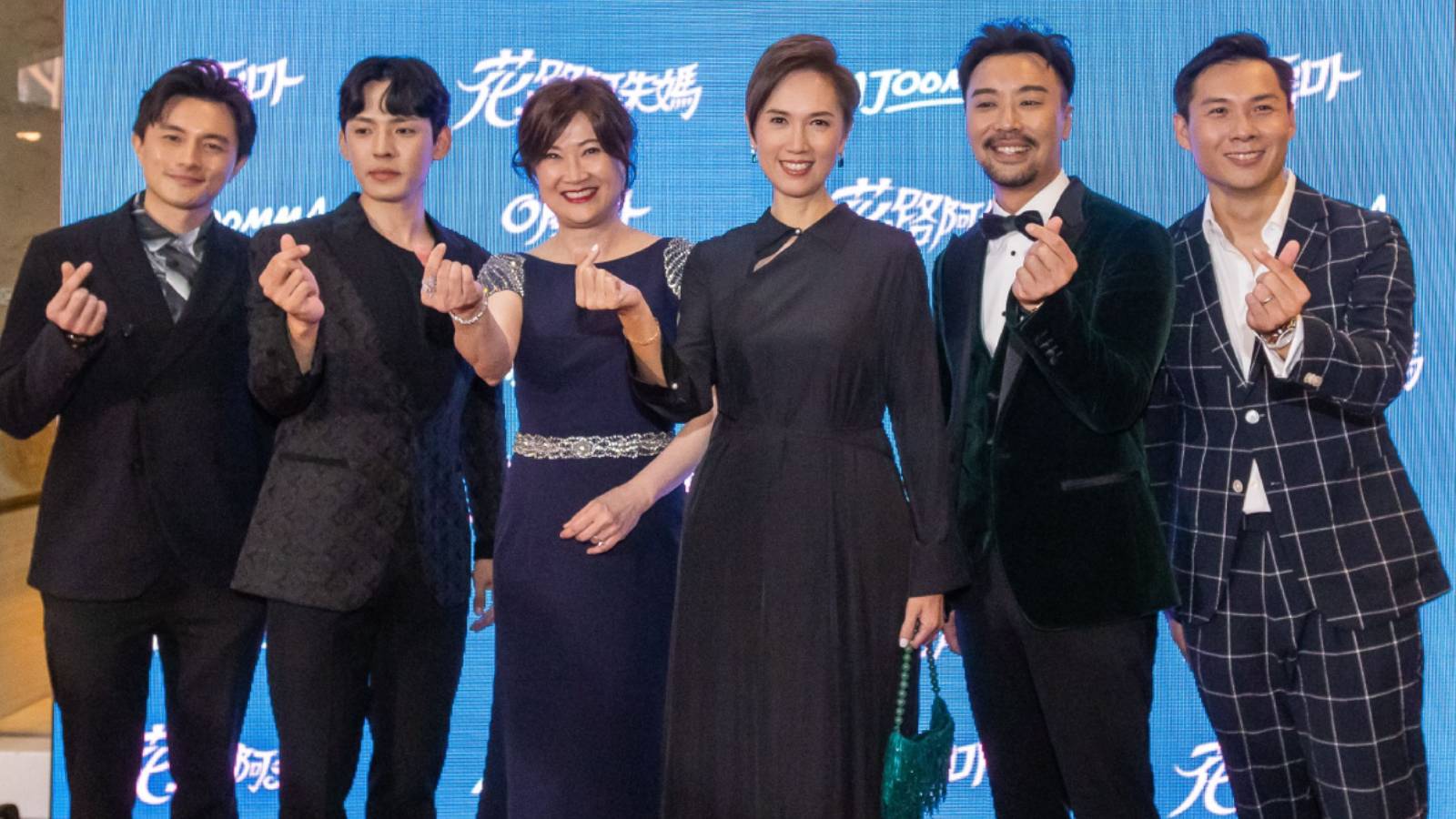 Minister for Communications and Information Mrs Josephine Teo (centre, beside Huifang) was there too.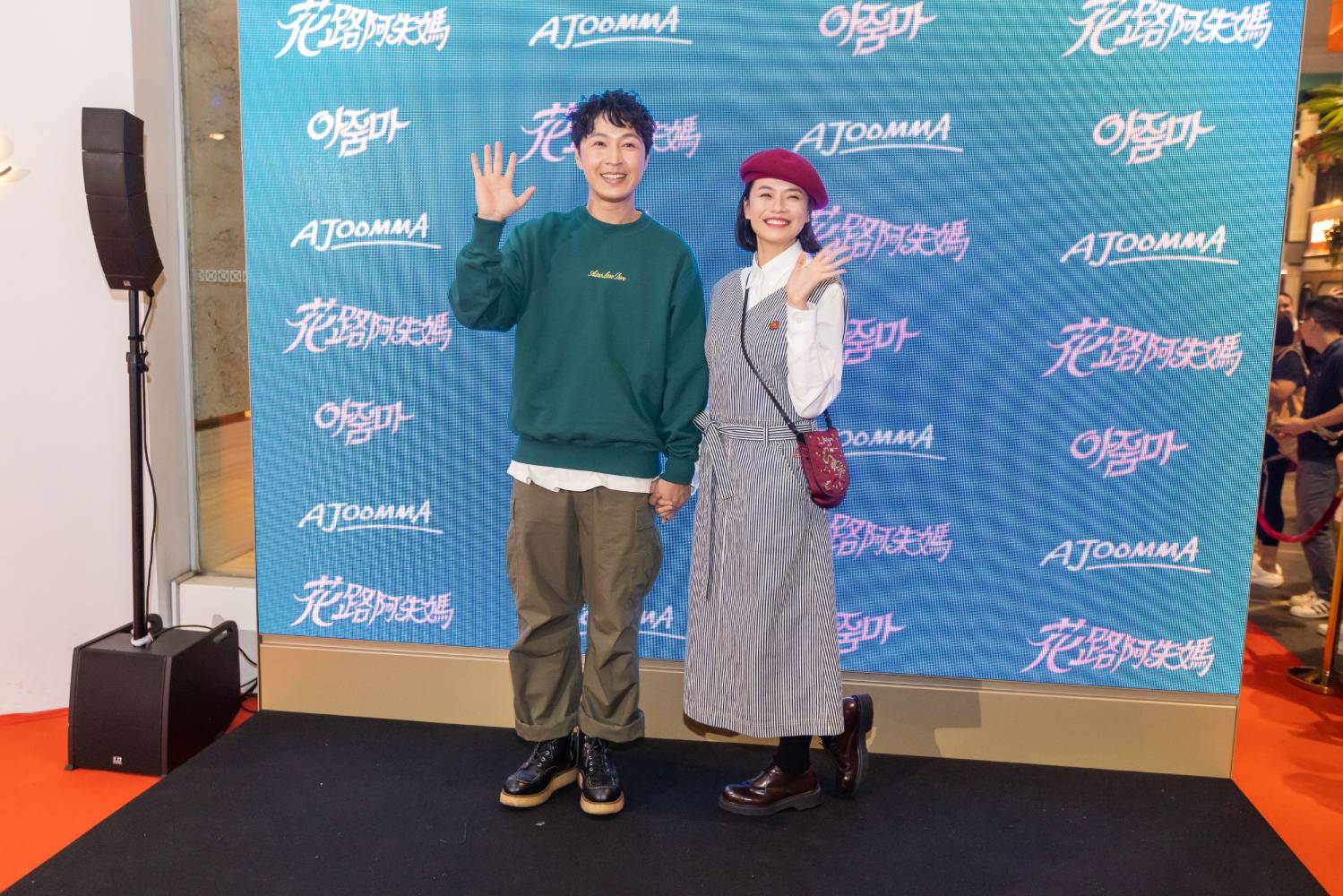 Soon-to-be-wed Jeffrey Xu and Felicia Chin dropped by to show their support too.
And aren't Cynthia Koh and Apple Hong absolutely glowing in this snap taken inside the Capitol Theatre?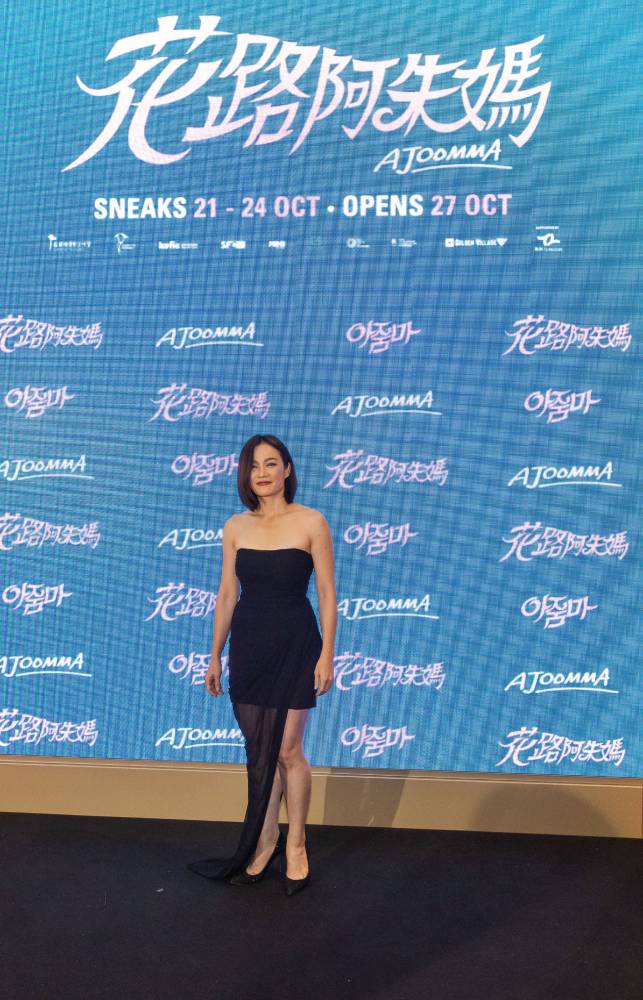 Yeo Yann Yann was a vision in black at the premiere.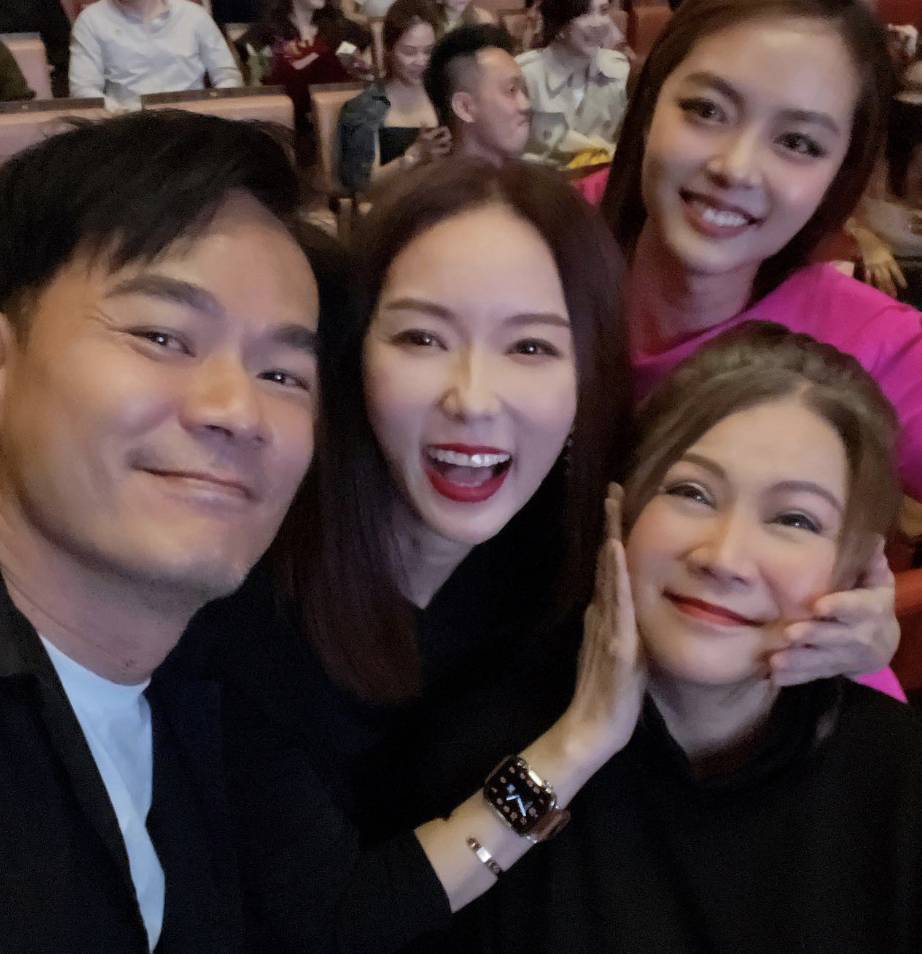 Oh hey, here's two more familiar faces we spy. Former Mediacorp stars Thomas Ong and Chen Huihui attended the premiere in their Sunday best too.
Benjamin Tan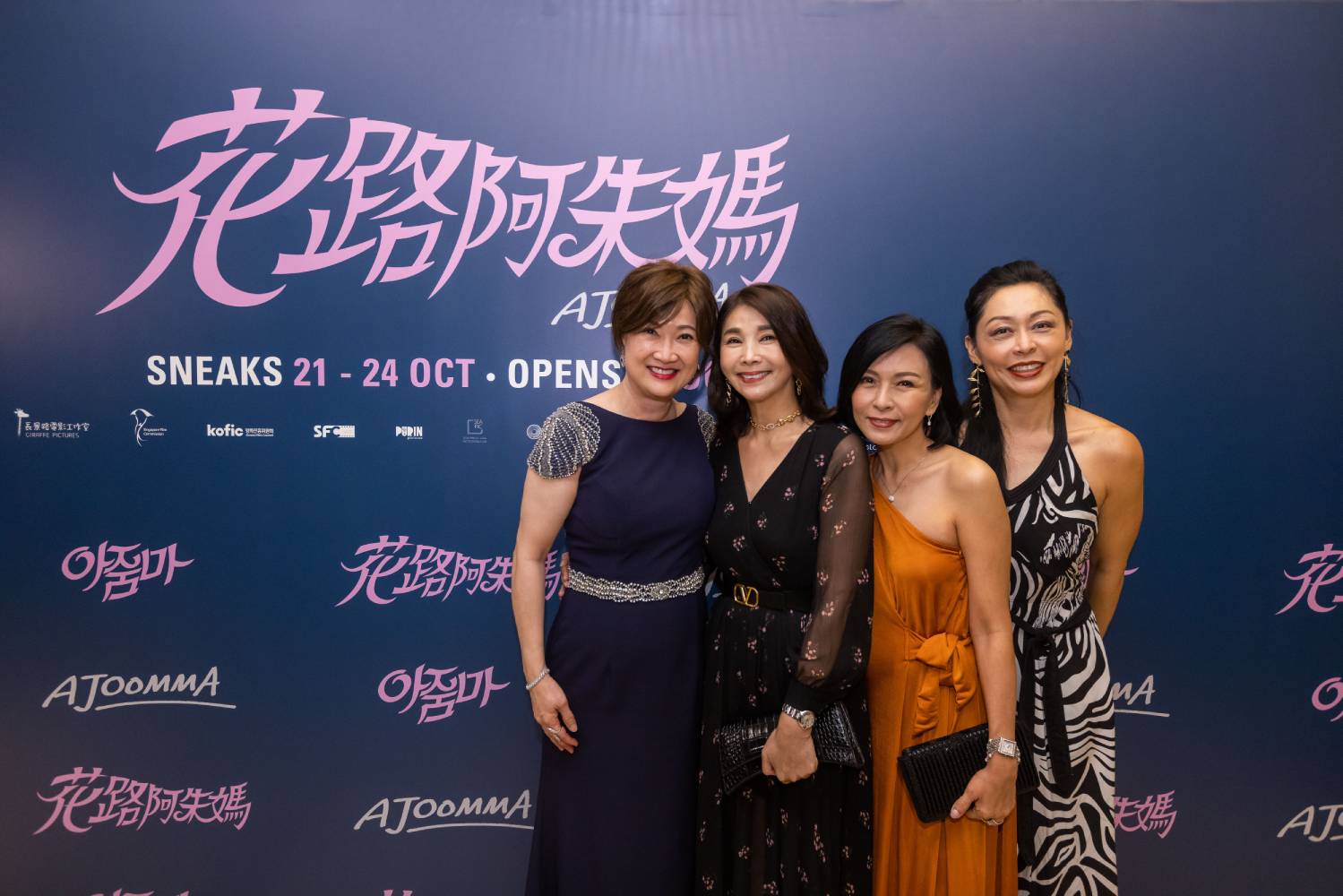 Hong Huifang, Chen Xiuhuan, Tang Miaoling, Cassandra See.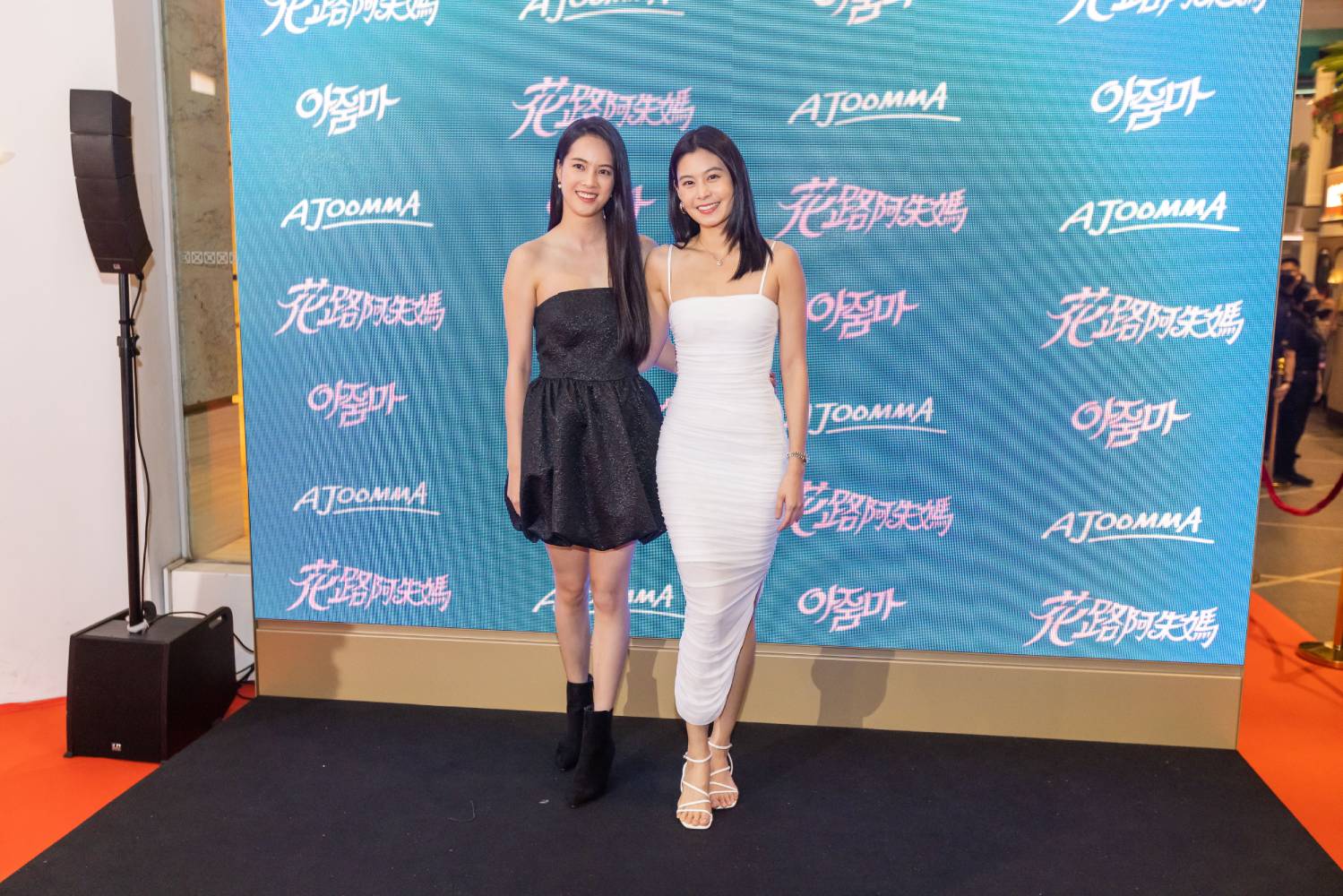 Tay Ying, Denise Camilla Tan.
Sora Ma.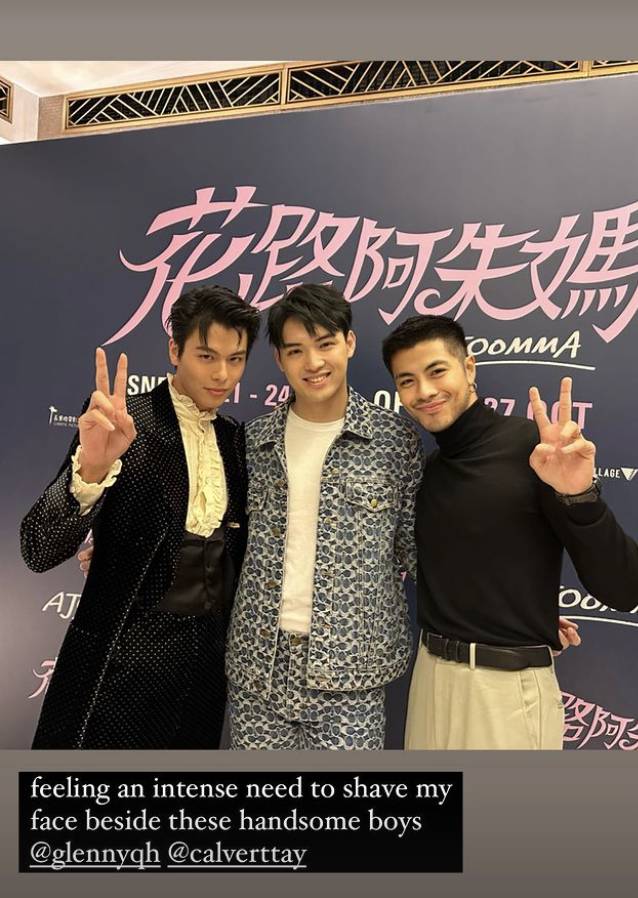 Glenn Yong, Calvert Tay, Benjamin Kheng.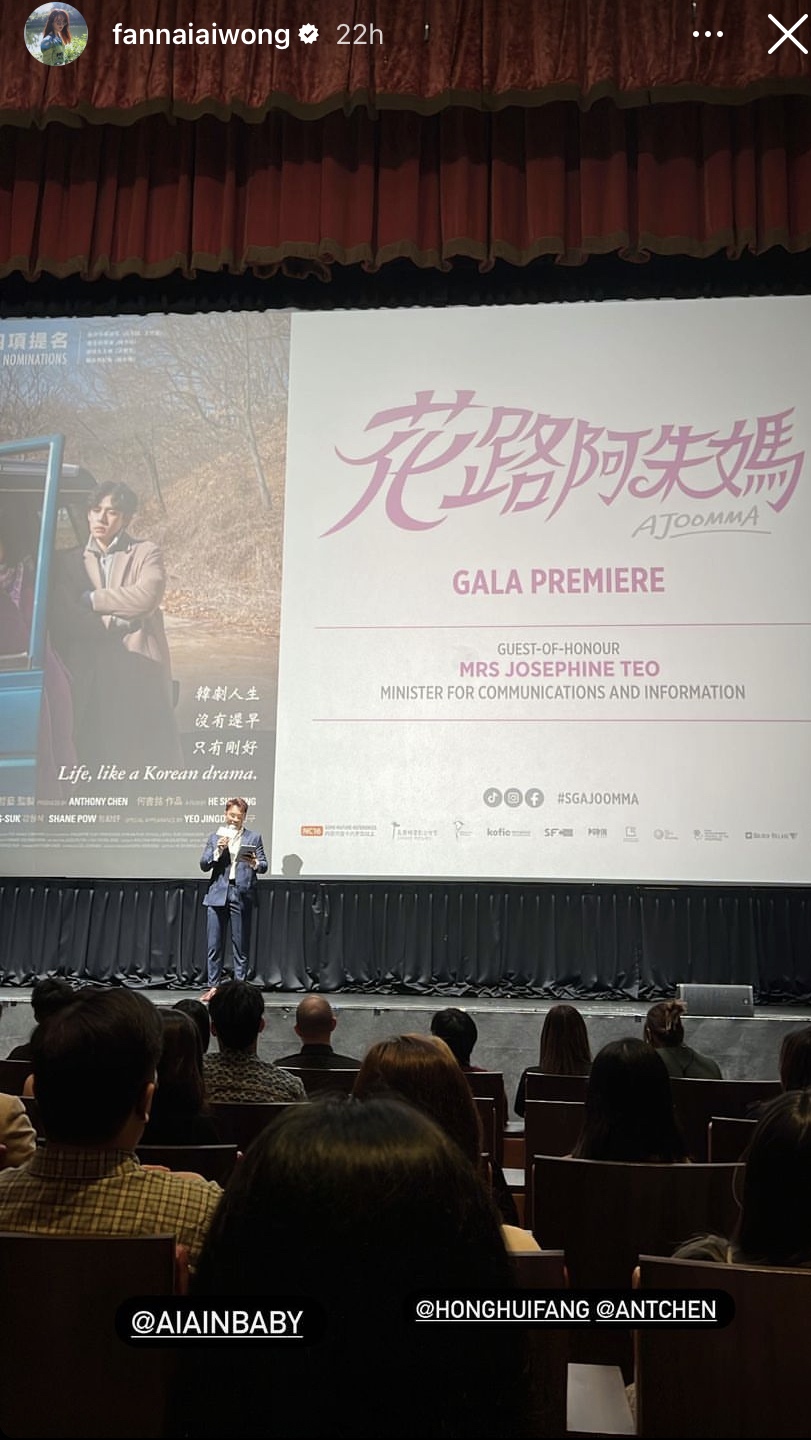 We don't think anyone managed to grab a picture with Fann, but yes, she was there at the premiere too. Wonder if Christopher Lee (who was tagged in her IG Story) was there with her.
Photos: Golden Village Pictures, Yvonne Lim/Instagram, Joey Swee/Instagram, Cynthia Koh/Instagram, Benjamin Kheng/Instagram