The Lookalikes Of These Stars Are Making Big Money In China
Recently, a lookalike of Heavenly King Aaron Kwok was spotted on a train in Shanghai. Then there was Daniel Wu's supposed, albeit more hirsute, twin at an eatery in France.
While we could see some resemblance there, it was really nothing compared to these famous celebrity doppelgängers.
Scroll down to find out who we're talking about.
Andy Lau lookalike Jiao Hai Hua
Hai Hua rose to fame for his impersonation of Andy and was said to have earned millions of yuan per show for that. 
At his peak, Hai Hua apparently even had his own team and bodyguards. However, rumour has it that he's since fallen from grace after he turned cocky as a result of his new-found fame.
Nicholas Tse's doppelganger Huang Ning
Yes, that's Huang Ning on the left and the lookalike is totally milking the fact that he looks so much like the '90s heartthrob.
It's said that Huang Ning could earn as much as 500K yuan (S$100K) per endorsement and 100K yuan (S$20K) just for performing a song at events.
In 2011, Huang Ning even attended an event in Nicholas' name. At that time, Nic's management Emperor Entertainment Group threatened legal action towards Huang Ning for personality rights infringement.
JJ Lin's carbon copy Fan Yi Xian
Damn, the resemblance is uncanny. 
After participating in Chinese variety show Shi Bu Ke Dang, where he performed JJ's classic hit 'Jiang Nan', Yi Xian was given the title "Little JJ" and has been taking on gigs with that name ever since. 
Yang Mi's clone Li Dan
Li Dan was a model when her manager pointed out that she looked like Chinese actress Yang Mi. 
That was when Li Dan decided to make a living out of being the actress' doppelgänger. Easy money, right?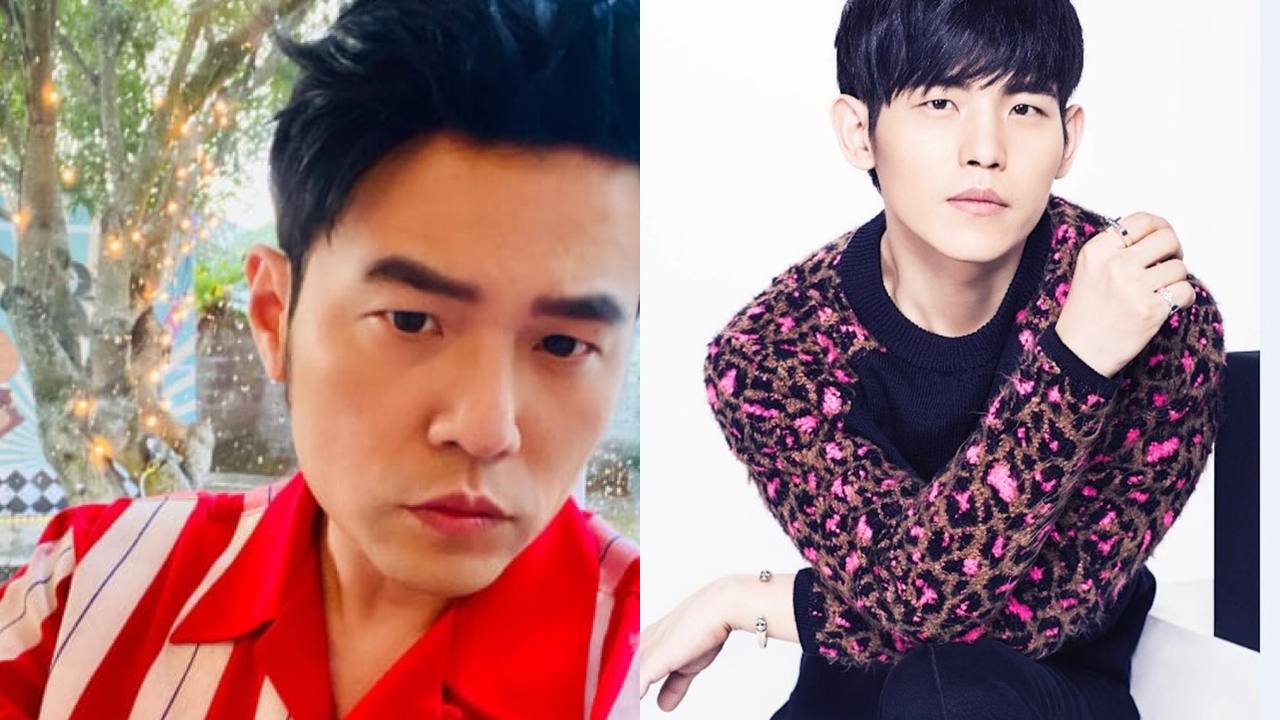 Jay Chou's double Zhou Zhan Ci
Zhan Ci, aka "Little Jay Chou", is so proud of his impersonations that he even released a single called 'The King of Copycats' (rough translation), and had appeared in movies for looking like a spitting image of the Mandopop King.
Ruby Lin and her "twin"
"Little Ruby Lin" is known for dressing up as Ruby's character Xia Ziwei in My Fair Princess.
In fact, looking so much like Ruby helped her win the hearts of many, including Wang Sicong (the only son of billionaire tycoon and Dalian Wanda Group founder Wang Jianlin), who was rumoured to have given her an 80,000 yuan (S$16,700) present.

However, earlier this year, she was ridiculed by netizens after forgetting to turn on her beauty filter during a recent live stream, and ended up revealing that she looks nothing like Ruby. 
Oops.
Wang Feng's dead ringer Ding Yong
According to reports, Ding Yong, used to book gigs pretending to be Wang Feng. 
After the singer found out about the scam, he demanded for 500K yuan (S$100K) compensation from Ding Yong.
Photos: hk01