Louis Koo Only Eats Singapore-Style Noodles When He's On Set And There's A Very Thoughtful Reason Behind It
The star is always so considerate.
After two years, Hongkong has finally eased travel restrictions to allow tourists to visit the city.
If you are planning a trip to Hongkong and are looking for some interesting places to visit, you might want to check out online series Shek Lau Introduces Hongkong (direct translation), hosted by actress Kingdom Yuen.

Shek Lau is Kingdom's character in 1993's Flirting Scholar, which she is most known for.
In the series, the 58-year-old takes viewers to different movie set locations around the city, and also shares filming anecdotes.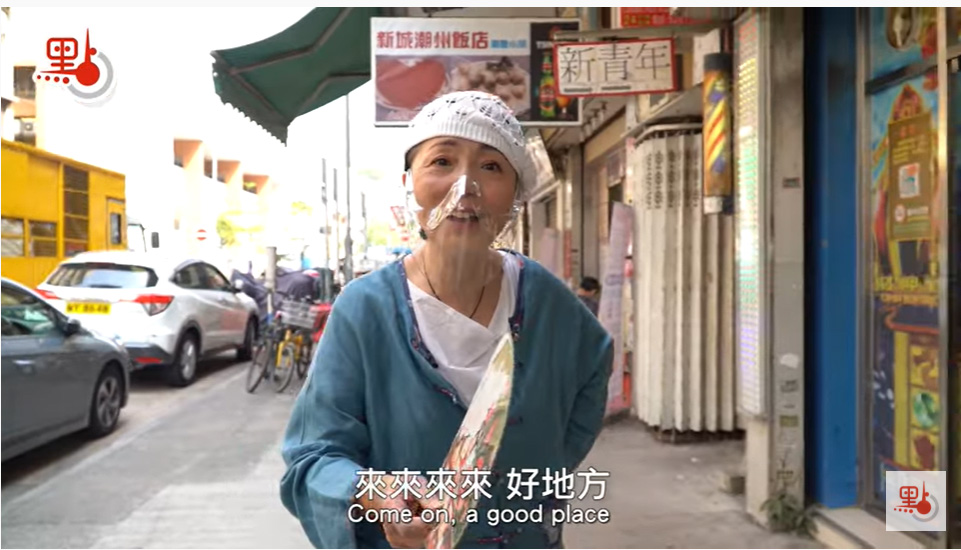 In one of the episodes, she introduced the former medical hall-turned-cafe in Kowloon where 2002 romantic comedy Dry Wood Fierce Fire was shot. Kingdom starred alongside Louis Koo and Miriam Yeung in the movie.
She also shared about the differences between filming a TV series and movie.
According to Kingdom, when filming dramas, bento boxes are typically provided by the TV station and actors are not allowed to choose what they want to eat.
"TV stations usually have a budget for their bento box, which is around HK$20 (S$3.50). You will get a soft drink and lunch box, which is char siew rice," she said.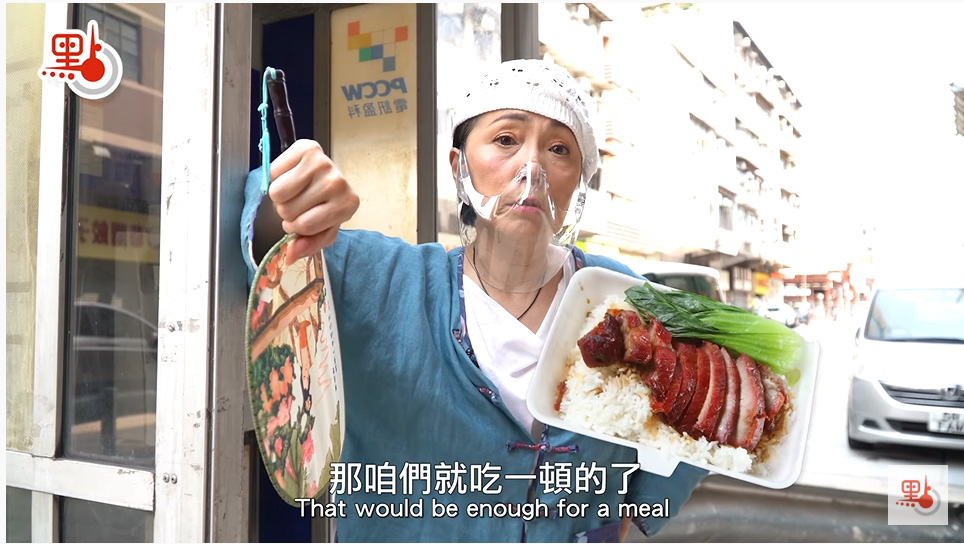 A typical meal consists of char siew rice and a soft drink
However, things are very different when it comes to movie shoots.
"Sometimes someone will ask you what you would like to eat, and they will get it for you," she said.
Though she can have anything she likes, Kingdom said she would usually pick stuff that don't come with sauce to avoid staining her clothes.
Her go-to choice? Char siew rice.
"I have been doing TV dramas for so many years, so I have a soft spot for char siew rice," she said.
"When I see it, I feel very happy because it means I have work, am earning money, and have food to eat. That's such a happy thing, isn't it?"
What do Adam Cheng and Louis Koo usually have?
She also spilled the tea on what her co-stars like to eat.
According to Kingdom,  Adam Cheng would usually get chee cheong fun 'cos it's filling and easy to digest.
As for Louis Koo, his go-to meal is Singapore-style fried bee hoon. Not because he is obsessed with it, but because the super nice actor doesn't want to trouble the crew.
"To make make things easy for the staff who are buying the food, he would order Singapore-style fried vermicelli. In Hongkong, you can get it in any cha chaan teng or restaurant," she revealed.
So thoughtful, right?
Photos: Louis Koo/Instagram, PBE Media, Dot Dot News/YouTube