Mark Lee, Marcus Chin & Richard Low All Got COVID-19 Before CNY; 2 Of Them Had To Have Their Reunion Dinners Alone
And one of them filmed a commercial with Benz Hui and Patricia Mok the day he tested positive.
There's never a 'good' time to catch COVID-19, but the timing was extra suay for Mark Lee, 53, and Marcus Chin, 68, who both tested positive just before Chinese New Year.
Richard Low, 69, was also diagnosed with the illness recently but unlike the other two, he was fortunate enough to recover just in time to celebrate the occasion with his loved ones.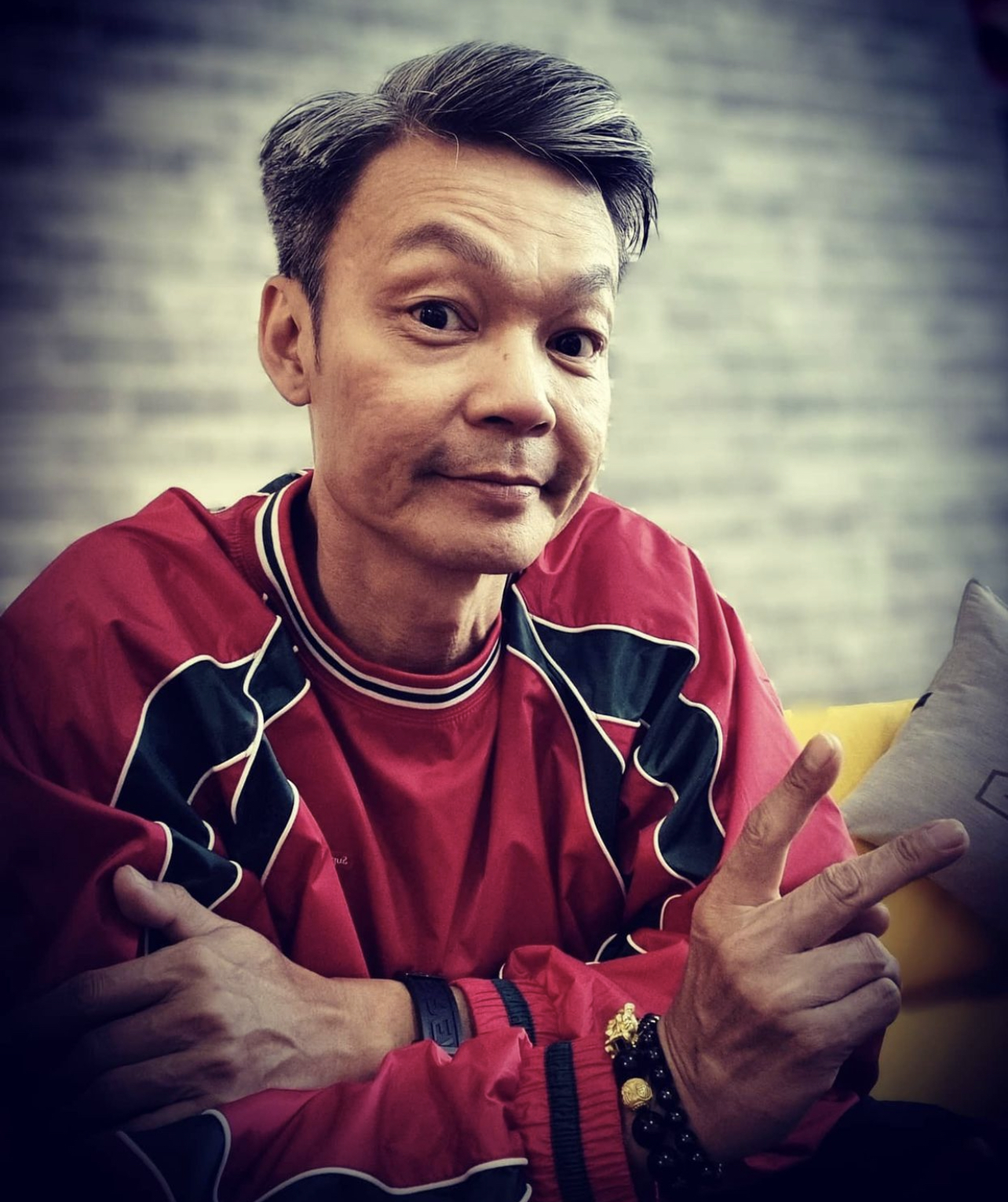 Mark only had very mild symptoms
In an interview with Shin Min Daily News, Mark revealed that he tested positive on January 29. He didn't have a fever and only displayed mild cold-like symptoms, such as a cough, and was still "very clear-headed".
Upon his diagnosis, Mark immediately isolated himself in a room and would spray disinfectant several times a day. He would also make sure that his three children had negative ART results before letting them go to school.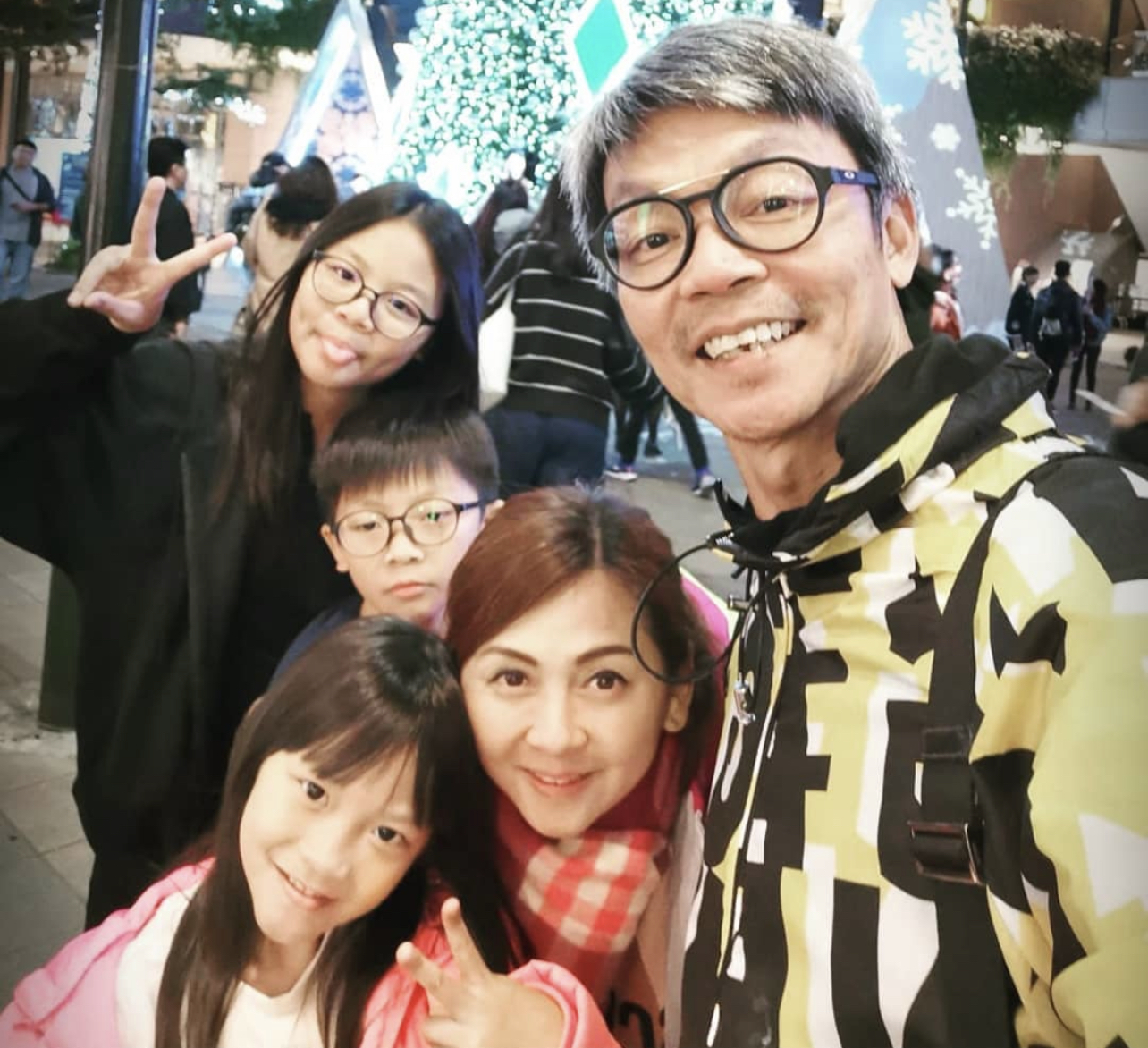 Mark, his wife Catherine, and their three kids
Sadly, Mark was not able to join his family for their CNY reunion dinner 'cos of the virus.
While his wife Catherine Ng and the kids went to his mother's house to eat, the poor star could only ask their helper to cook him a simple meal of porridge, vegetables, and preserved radish omelette, which he "ate in front of the mirror" alone.
Mark continued to test himself every day until finally, he got a negative result last Saturday (Feb 5).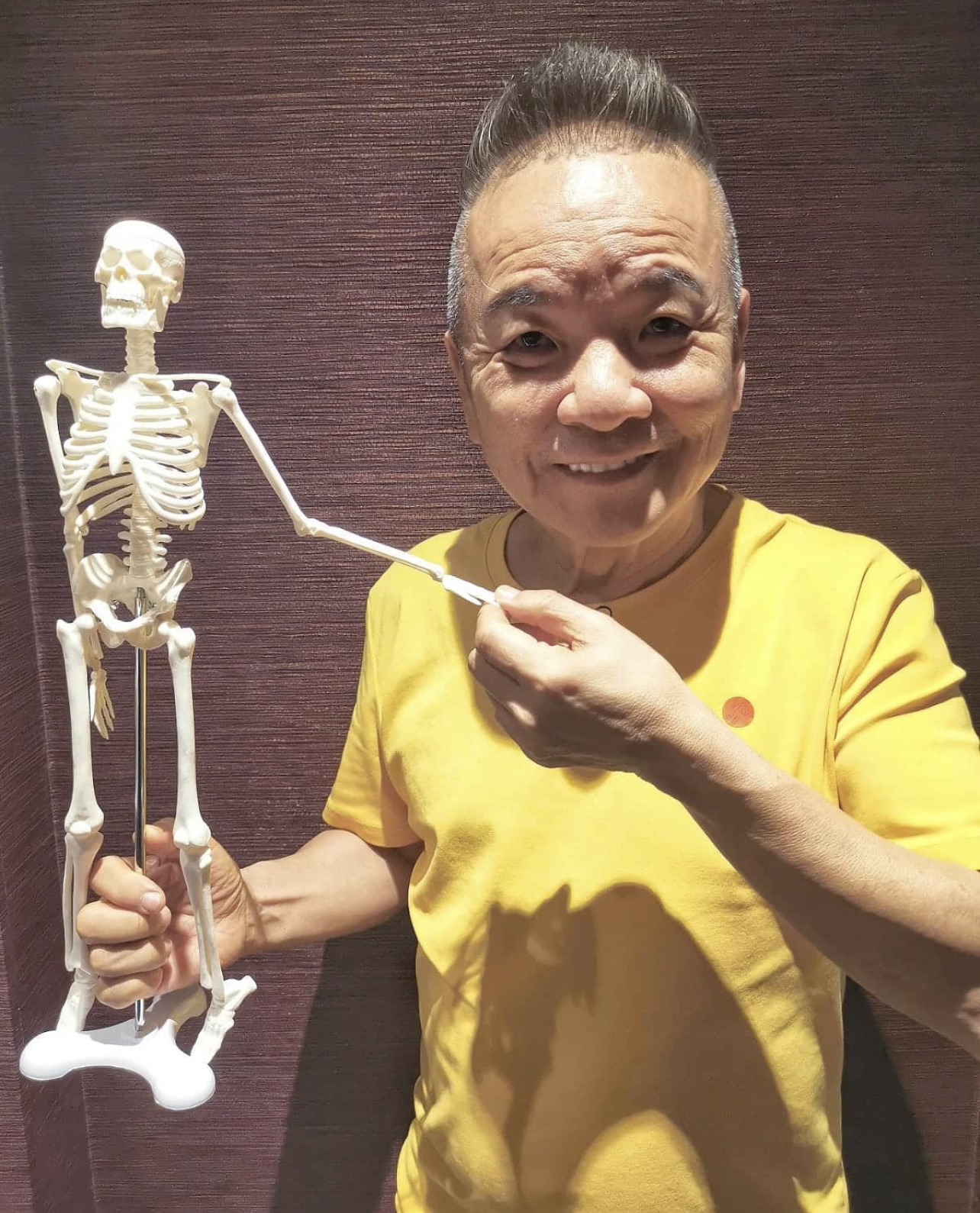 Marcus said his bones were "sore"
Like Mark, Marcus had a positive ART result on January 29. He had tested negative on the 28th but started feeling uncomfortable ("All the bones in my body were sore") after returning home from a performance the next day.
When he saw the tell-tale two lines on the test kit, Marcus was "stunned" and kept wondering where and how he could have been infected.
"At that time, I kept thinking about a performance I had on the third day of CNY and hoped that God would bless me and let me recover by then," he said.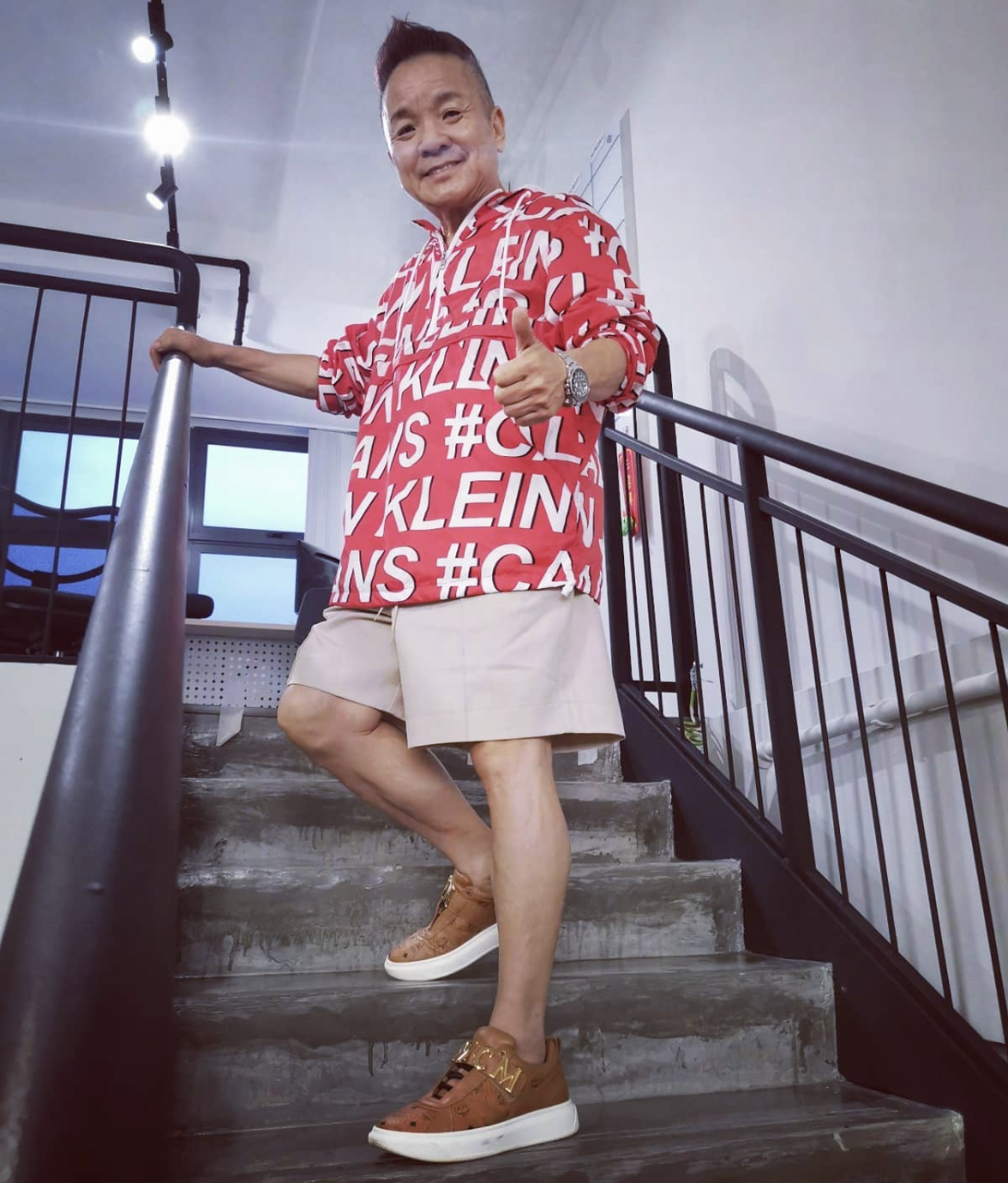 Spoiler alert: He got what he wished for
Naturally, Marcus' reunion dinner plans were thwarted, and all he could do was order takeout and have it delivered to him by his assistant.
On the bright side, he really did manage to test negative on the morning of Day 3 and was able to resume work. After doing a two-hour live stream sale in the evening, the busy bee immediately went on to participate in a Singapore Artistes Association CNY event.
"This is the year I got COVID, but thankfully, my symptoms were not severe and I did not lose my sense of taste," said Marcus. "I am already 69 years old (this year) but my recovery period was very fast. I recovered in five days!"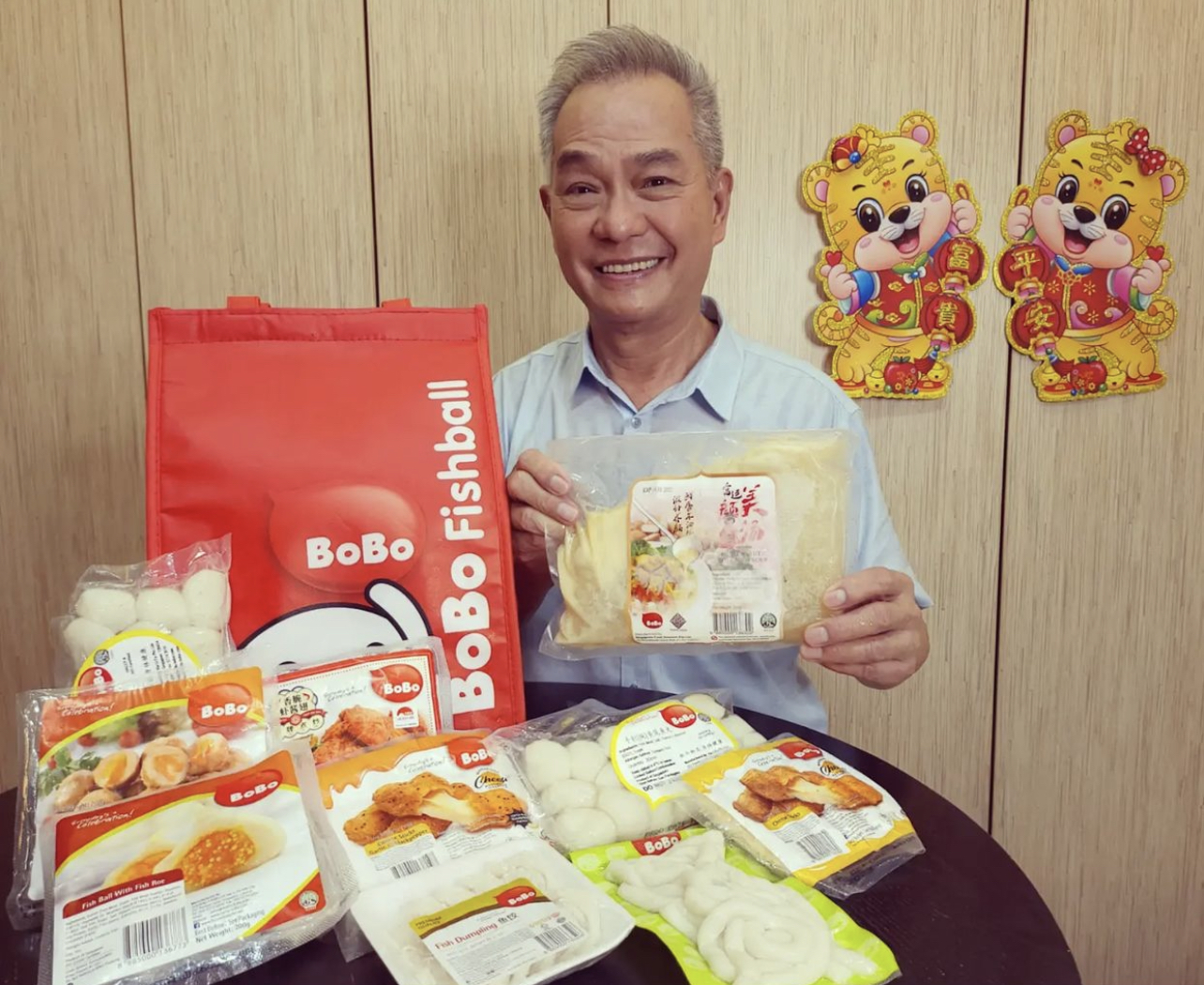 Richard felt unwell but tested negative at first
As for Richard, he had seen the doctor for a fever, sore throat, runny nose, and cough on January 18, but he received a negative ART result. He started feeling better after taking medicine and was only left with a sore throat.
Then, on January 21, he started feeling unwell again after filming a commercial with Mark, veteran Hongkong actor Benz Hui, and Patricia Mok. He cancelled his dinner plans and paid another visit to the doc, and this time, he tested positive for COVID.
Richard told Shin Min Daily that he tested positive until the 26th, but he decided to be cautious and continued monitoring himself until the 30th, just before CNY.
"I'm a very careful person," he explained. "When I go to the ATM to withdraw cash, I will wash my hands right away, and I have a toothpick with me for pushing lift buttons. Getting diagnosed even after taking the adequate preventive measures made me feel quite down for a while."
Fortunately, Richard's symptoms were very mild, which he attributed to his three vaccine doses.
"I have a friend who's two years older than me who did not get the booster shot on time," he shared. "My friend's condition was very serious and had to be admitted to the hospital for oxygen supplementation."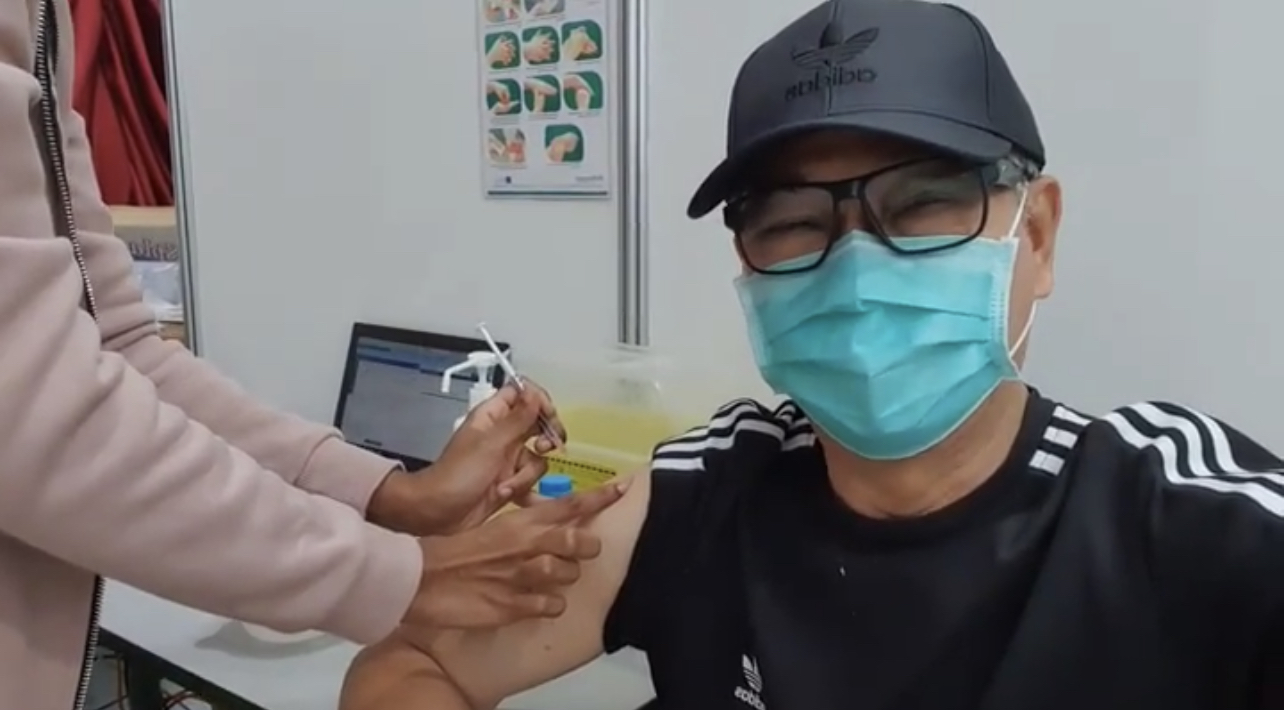 It's a good thing Richard's boosted
If you're wondering how Benz and Pat are doing (remember, they were in close contact with Richard the day he tested positive), don't worry, they're fine.
Patricia, 50, reported that after learning of Richard's diagnosis, she tested herself for five consecutive days and was fine each time.
"My manager was scared half to death, but I'm okay, thank you!" she chirped.
Singapore-based Benz, 73, is also in the clear, telling Shin Min Daily that he tested himself for three days after hearing the news and is all right so far.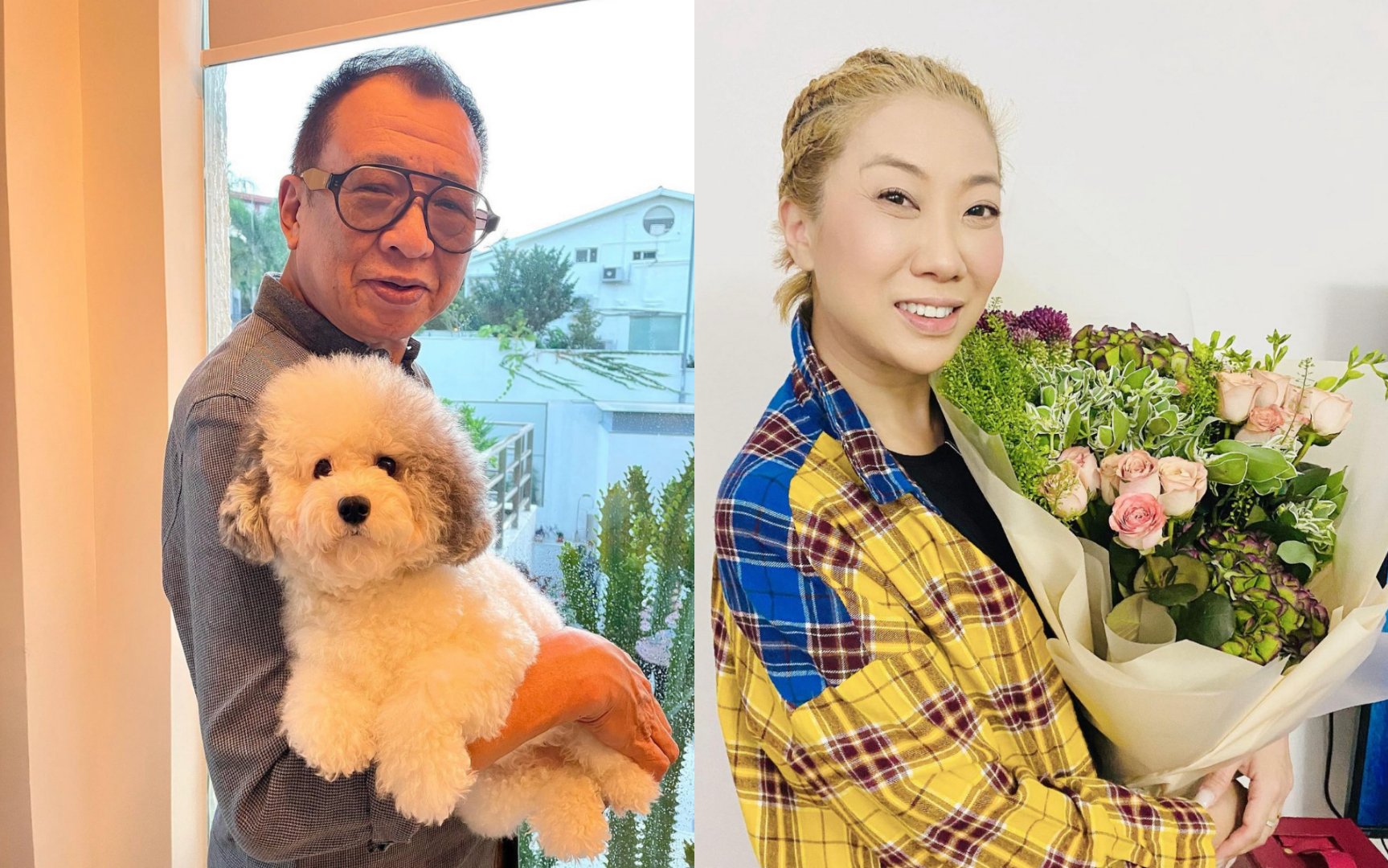 Glad they're okay
Photos: Mark Lee/Instagram, Marcus Chin/Instagram, Richard Low/Instagram, Patricia Mok/Instagram, Benz Hui/Instagram