Mark Lee Teases Christopher Lee For "Looking Older" Than Him And Li Nanxing Despite Being Younger Than Both Of Them
Hey, but at least Chris whipped up a mean bowl of curry noodles for them in the first episode of his new show, Dishing With Chris Lee.
It's only the first episode of Christopher Lee's new show Dishing With Chris Lee, but they're already pulling out the big guns, with fellow "kampung boys" Mark Lee and Li Nanxing dropping by Chris' kampung-style kitchen on Pulau Ubin.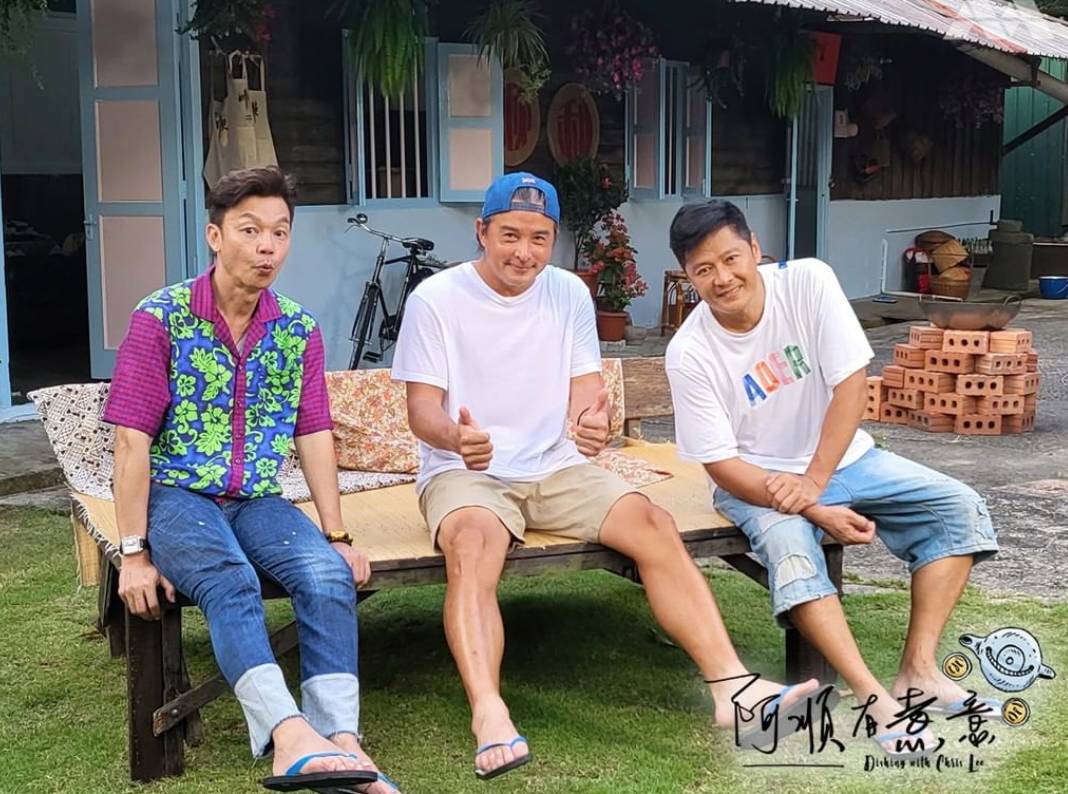 (From left:) Mark Lee, Christopher Lee and Li Nanxing
And boy, did Mark and Nanxing come prepared.

The trio, who starred opposite each other in the 2017 movie The Fortune Handbook, weren't shy to take potshots at each other from the get-go.
It all started when 'head chef' Chris caught sight of Mark attempting to cut corners by tearing off segments of a long bean stalk haphazardly, instead of chopping it into uniform pieces.
"You're in the F&B field?" Chris asked Mark, referring to the comedian's multiple eateries, before adding: "Do you know what presentation means?!"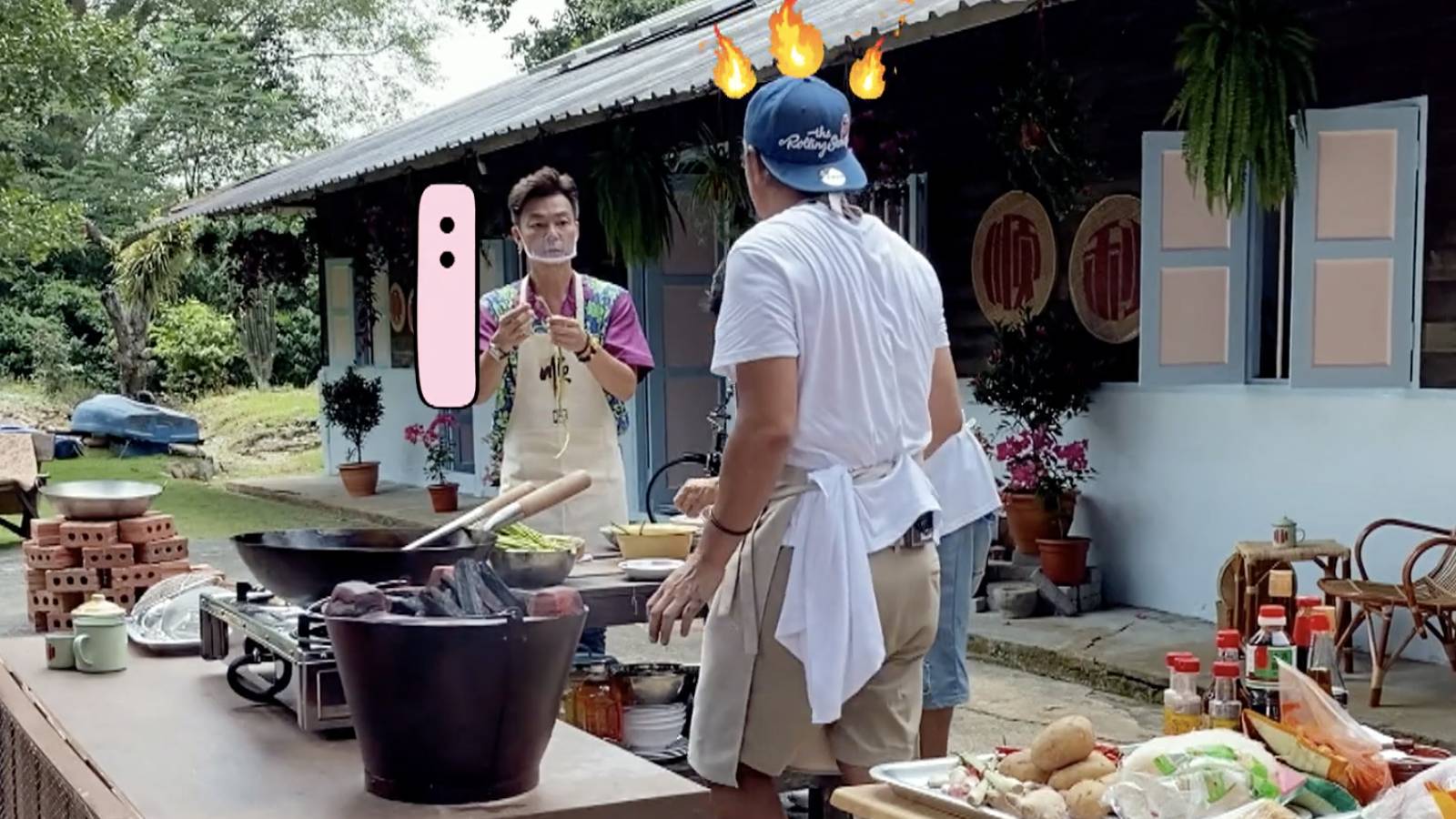 Someone's getting fired up
Yes, Chris was definitely not impressed at Mark's culinary skills.
"Don't make the vegetables look like you," Chris went on to say.
Ouch.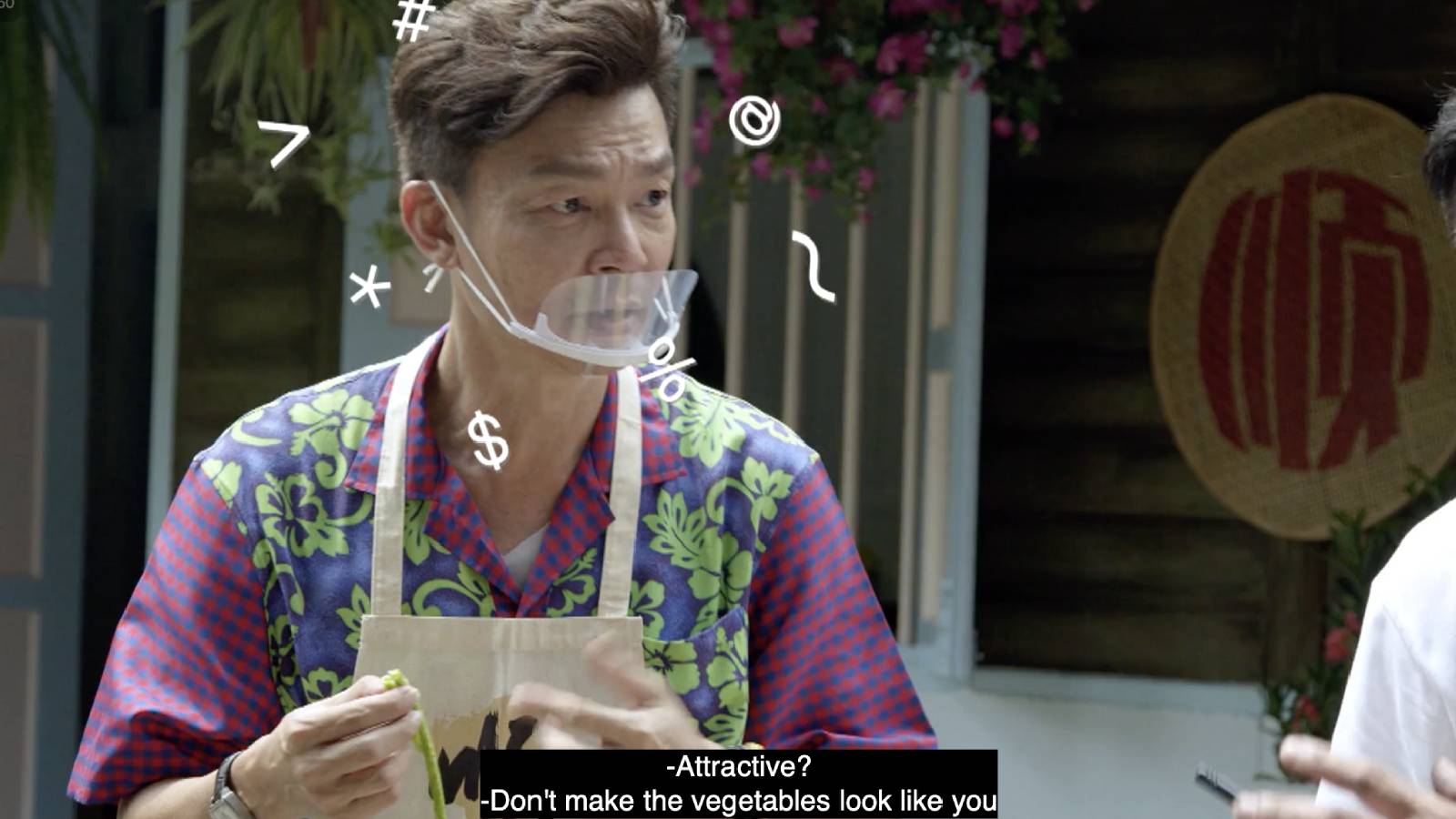 Wait for it...
But don't worry, no one's feelings were hurt.

After all, Mark got back at Chris later with an equally witty remark.
Nanxing first got the ball rolling, by commenting that the lemongrass they had gotten was really old.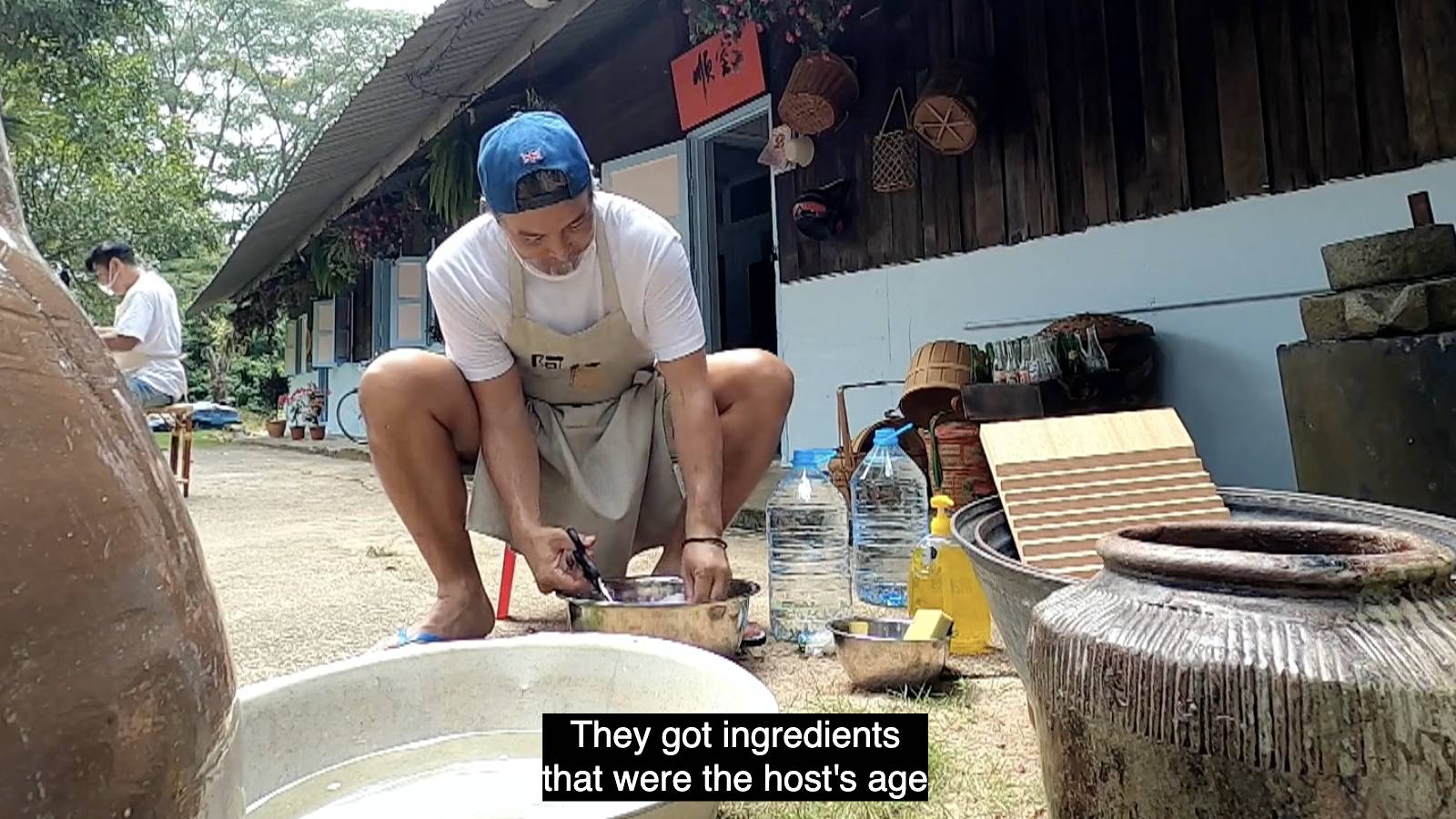 Doing it kampung-style
"They got ingredients that [correspond to] the host's age," Mark laughed.

The host of the show, if you haven't forgotten, is Chris, who responded: "That's weird. Both of them are older than me, and by several years too."
Chris is 50, while Mark and Nanxing are 53 and 57, respectively.
And here's where Chris 'fell' into Mark's trap.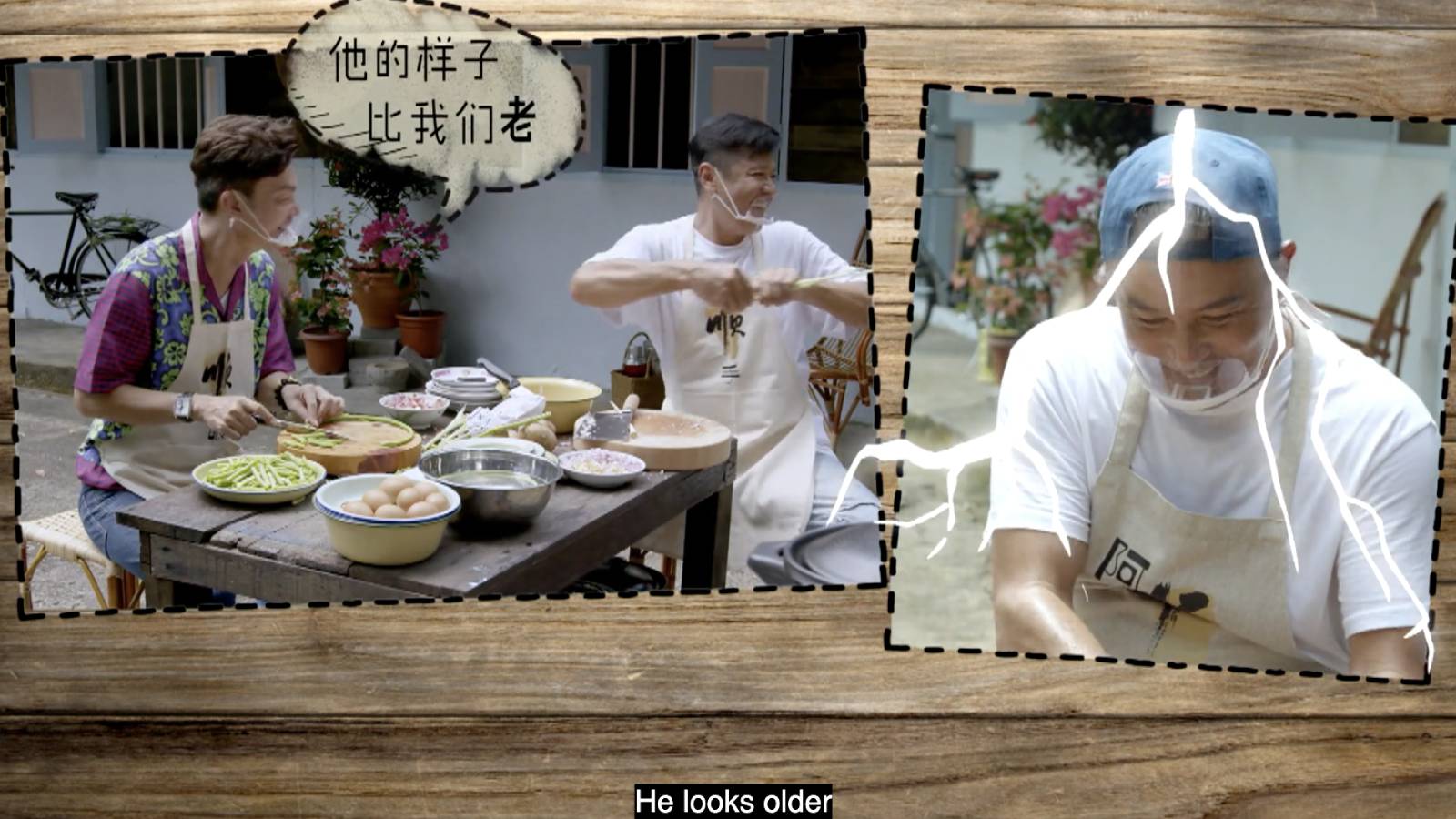 Hook, line, and sinker
"We're older than him?" Mark asked Nanxing, before remarking: "But he looks older than us."
Shots fired.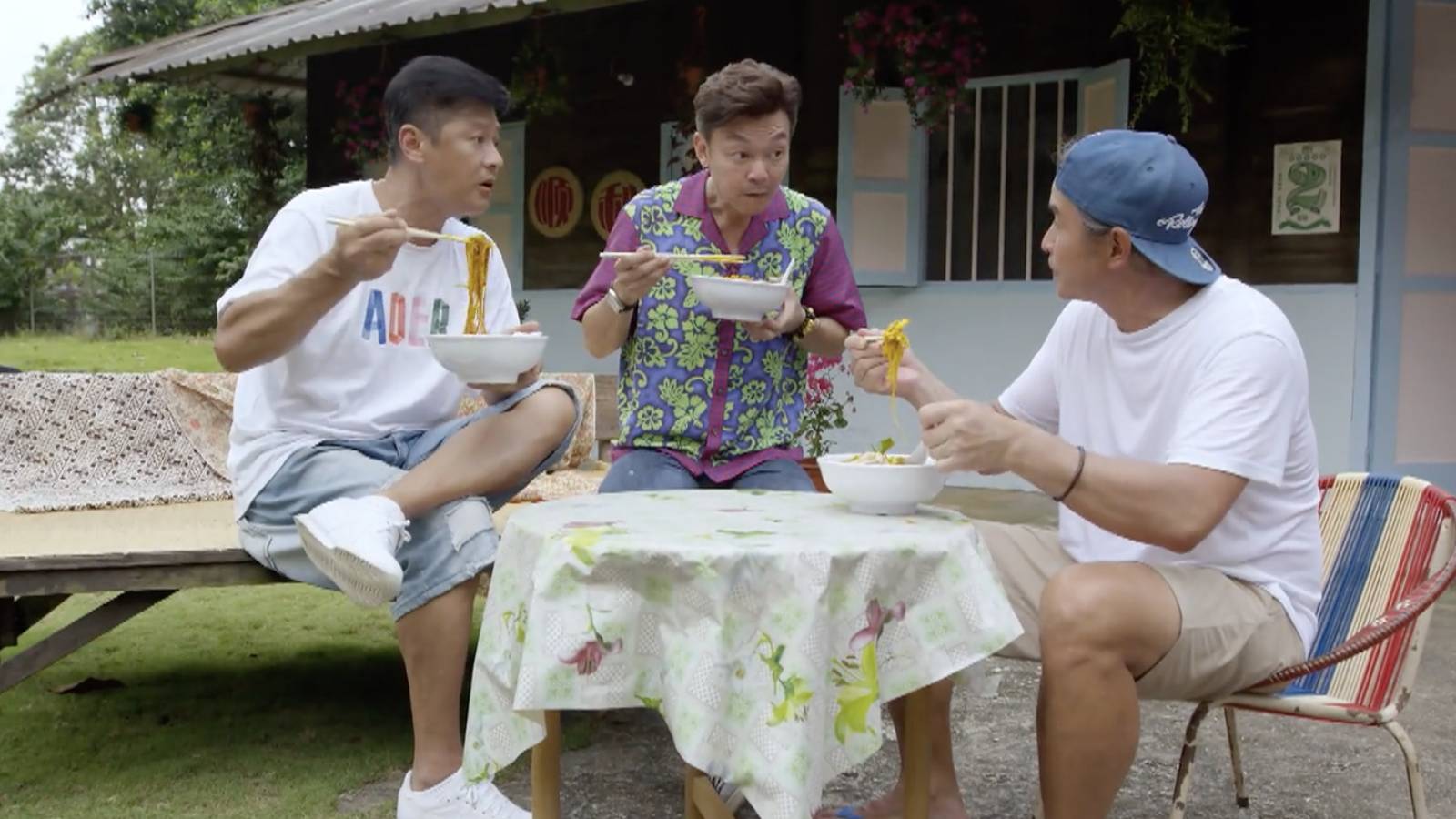 Eat up, everybody!
At the end of the episode, they all made up over bowls of piping hot curry chicken noodles that Chris whipped up, as well as a gasing [Malay spinning top] battle between the three guys.
Now, isn't that the kampung spirit?
Find out who won the gasing battle in the full episode below. You can also watch it on meWATCH here.