McDonald's is giving away Gold Cards with a year's supply of free fries & here's how to win it
This is a McDonald's member's Gold Card exclusively for 8days.sg readers that even money cannot buy — find out how to get one for yourself.
McDonald's has revamped its rewards programme for loyal customers. The fast food giant recently rolled out MyM Rewards, a point-based system on its app where members earn 10 points with every dollar spent at McOutlets. 
The accumulated points can be used to redeem free food items such as a Big Mac (700 points), Frappé (500 points), Sundae (300 points) or large Fries (500 points). It ain't that hard to accrue points, if you dine at McDonald's a couple of times a month or grab the occasional coffee from McCafé.
But here's one way to fast track your way to free food — a digital Gold Card exclusive to 8days.sg readers that lets you enjoy one year's worth of free fries, plus redeem other menu items using fewer points.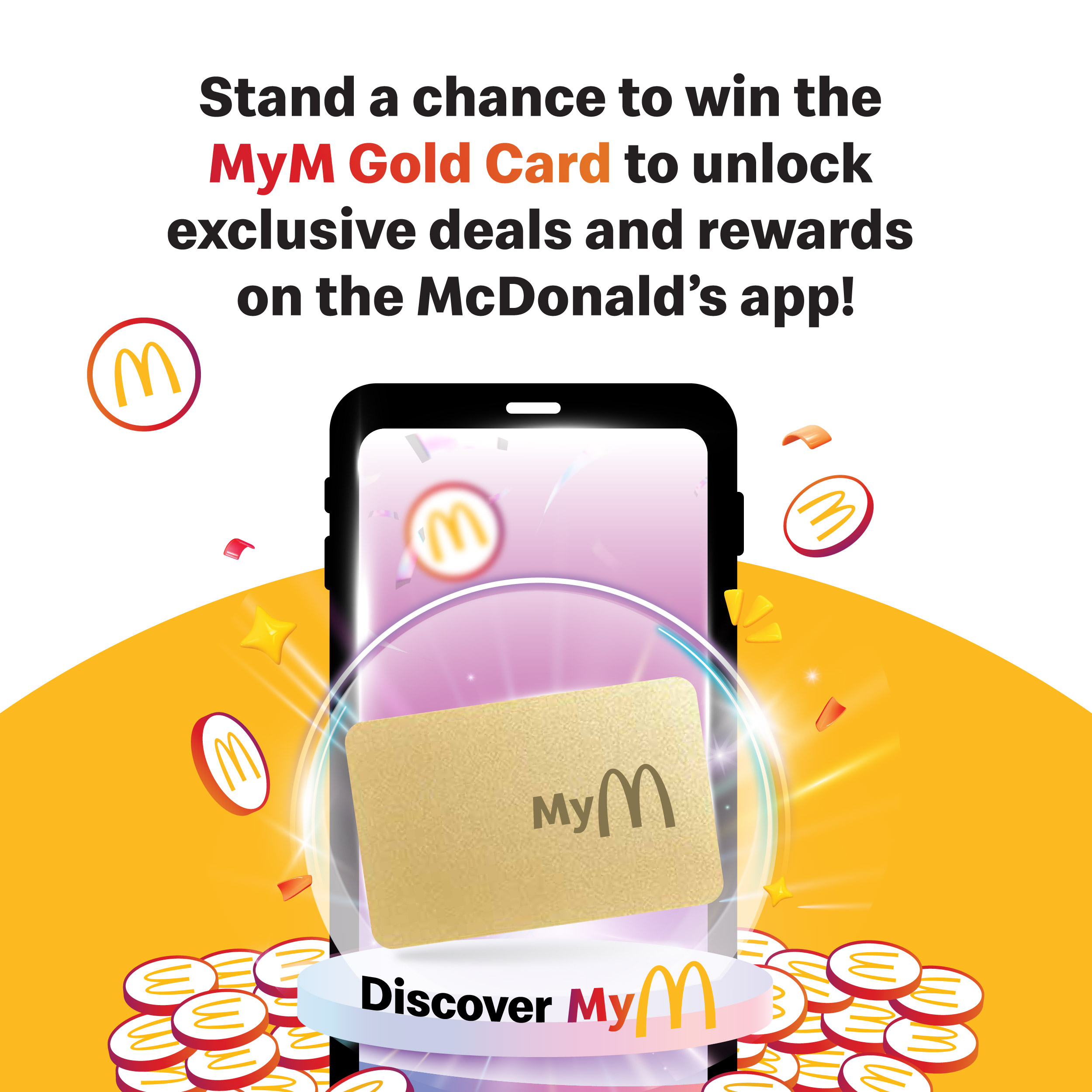 How it works 
McDonald's is doing a Gold Card giveaway for 30 lucky 8days.sg winners. All you have to do is go to our Instagram page at www.instagram.com/8days_eat, follow us and leave a comment to answer this question: 
What is your favourite way to eat McDonald's fries?
The 30 most creative answers will be picked by McDonald's to receive the special Gold Card. Only answers submitted by 11.59pm on Mar 19 (Sun) will be eligible.
But do note that by taking part in this giveaway, you agree to be contacted — via Instagram DM — by McDonald's appointed marketing agency for the collection of all necessary details upon winning the giveaway. So remember to check your DMs to see if you won lah.
This will become relevant later, because the fast food company will be tagging your e-Gold Card to your unique McDonald's app membership account (gold card in photo only for illustration).
Winners can choose to use an existing account, or create a new one. Just have an account ready for the company folks to activate your Gold Card.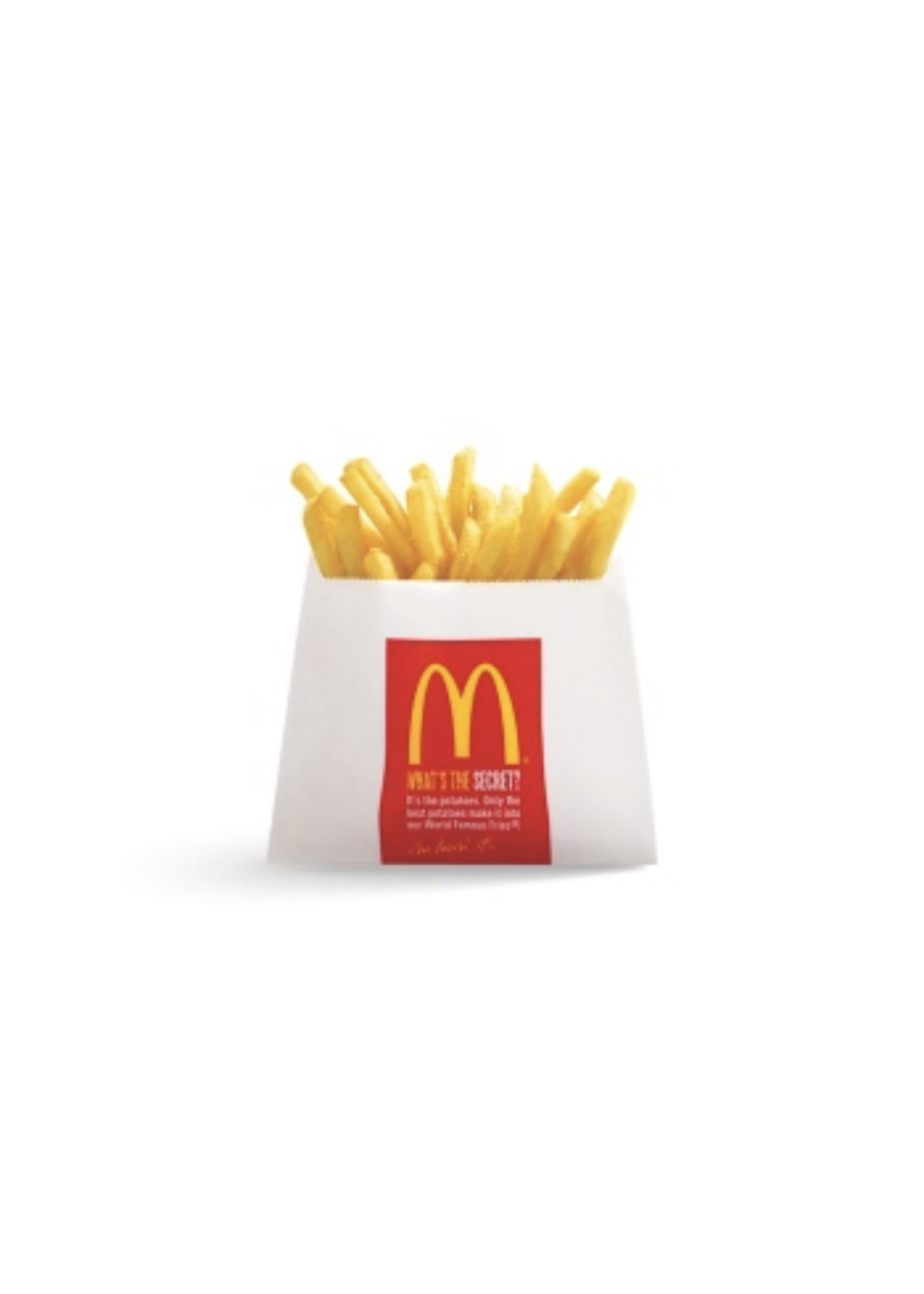 One year's supply of free fries 
At a glance, here is what you can expect if you win that year-long supply of free fries:
You can redeem a packet of Medium-sized Fries once a week for a total of 52 weeks using the Gold Card attached to your account. Eat moderately, we say. Interestingly, that is a total of $215.80 you save while you get to savour hot crispy fries.
The free fries perk refreshes itself on the app every week to give you exactly one redemption. So no, you can't game more fries from Ronald McDonald.
Only the classic shoestring fries is available for redemption; limited-edition launches like Shaker Fries are excluded.
As for the other free menu items that have discounted point redemption, McDonald's shares: "It's safe to say that certain items on the rewards list would be offered at a discounted rate during specific windows."
Follow @8days_eat on www.instagram.com/8days_eat and leave a comment to share your favourite way of eating McDonald's fries. 30 winners will be picked to receive a Gold Card with one year's supply of free fries and other perks (see article above). Only answers submitted by Mar 19 will be eligible.
Photos: McDonald's