McDonald's Launches Hojicha Ice Cream Dessert Series
A new tea-infused ice cream flavour after brown sugar milk tea and teh tarik. 
After launching a viral Pikachu carrier earlier this month, McDonald's has a new offering today (Sept 22): a Hojicha ice cream dessert range infused with the Japanese green tea. It replaces the popular, limited-edition Hershey's chocolate series that was on the menu.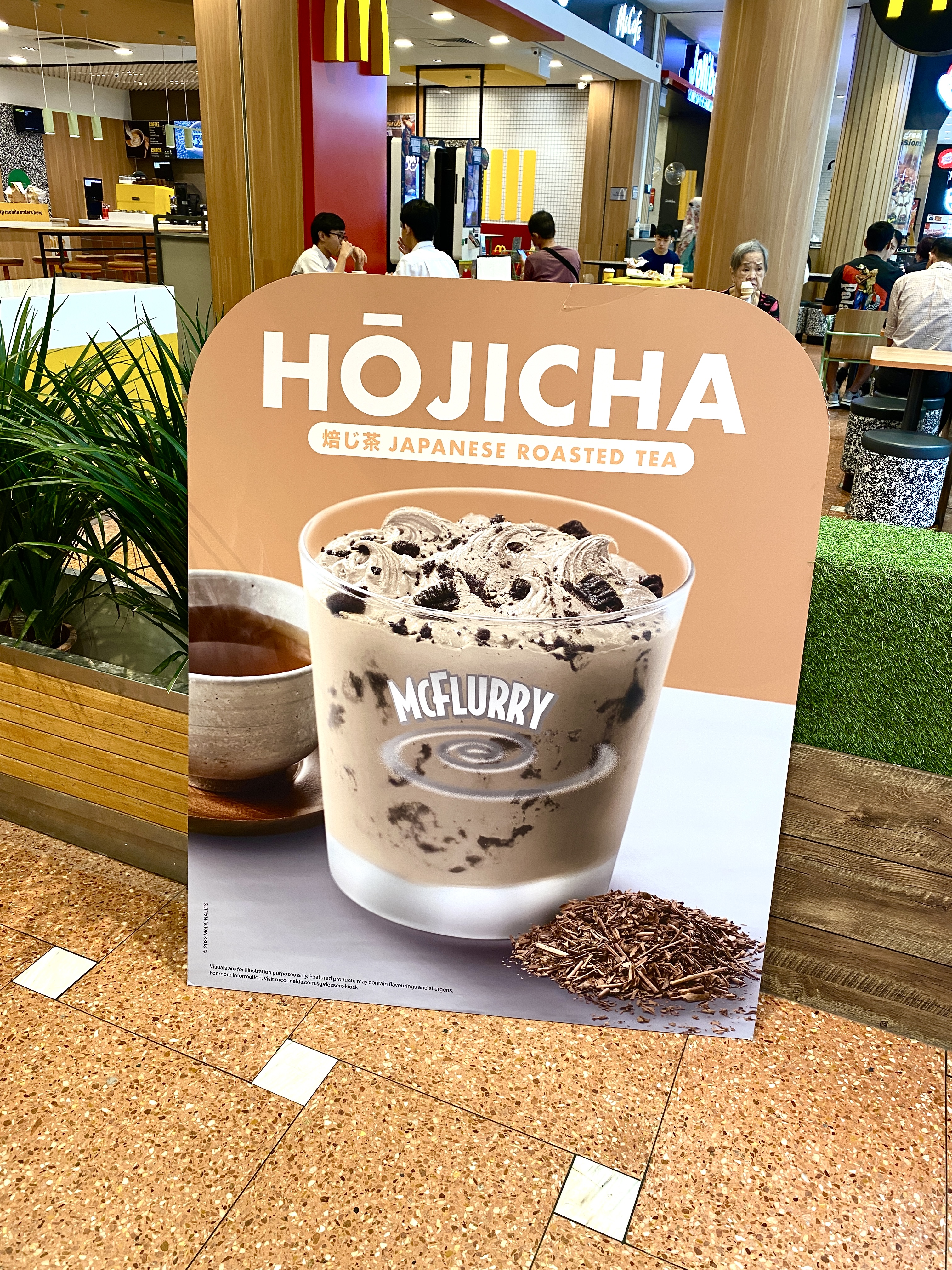 What's on the menu
The hojicha-flavoured desserts include a Soft Serve Cone ($1.20), Twist Cone ($1.20) with vanilla soft serve, Hot Fudge Sundae ($2.30) and McFlurry ($3.30).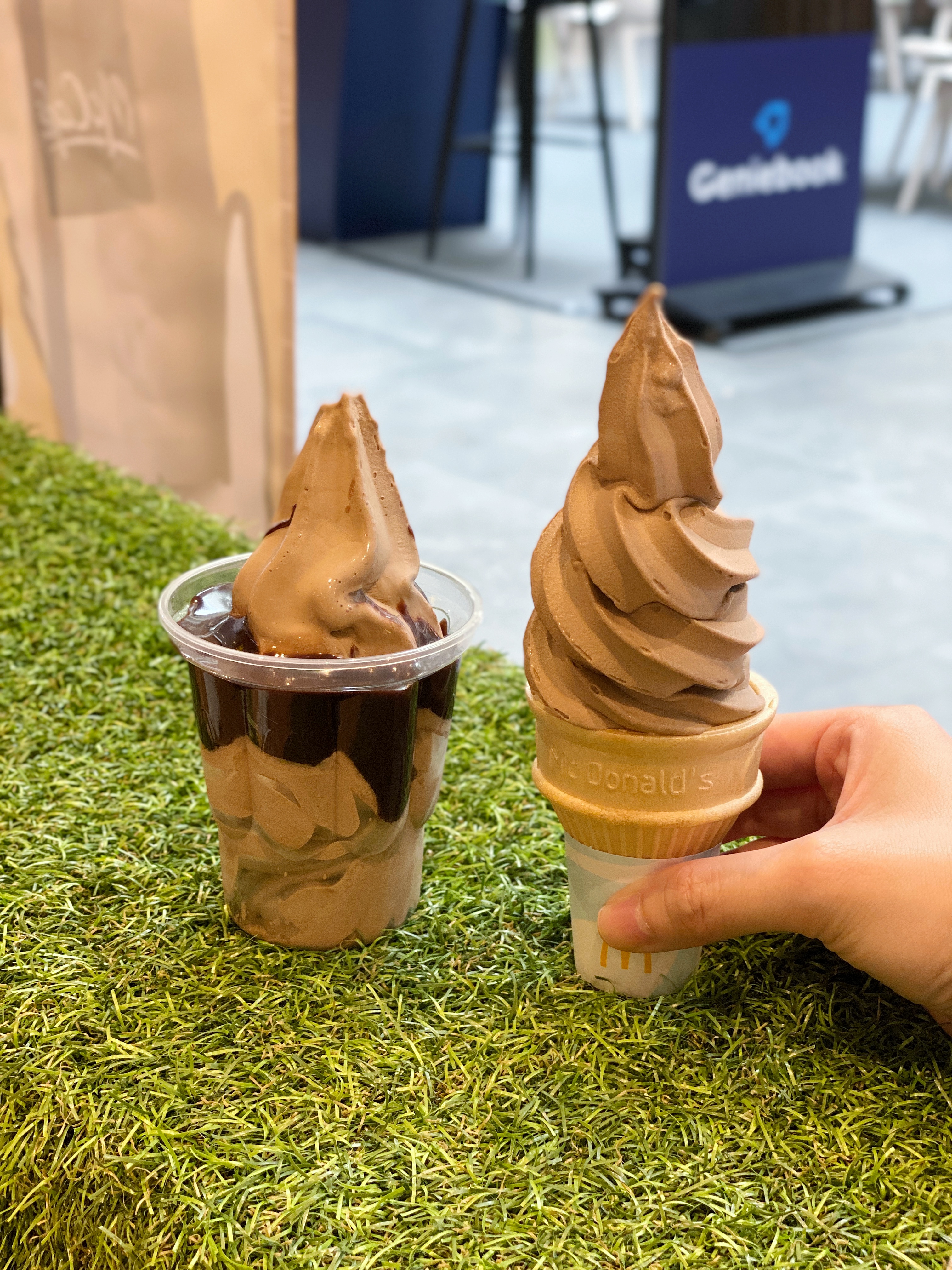 Taste test 
8days.sg tries the soft serve cone and sundae, and our first impression is that these desserts taste pretty atas despite their wallet-friendly prices. 
The soft serve is imbued with a strong hojicha fragrance that's very appealing if you are a fan of green tea. But we couldn't finish our sundae, as the soft serve gets too tannic halfway through, much like drinking overly gao green tea. 
We say order the cone over the sundae or even McFlurry; the ice cream tastes the best by itself.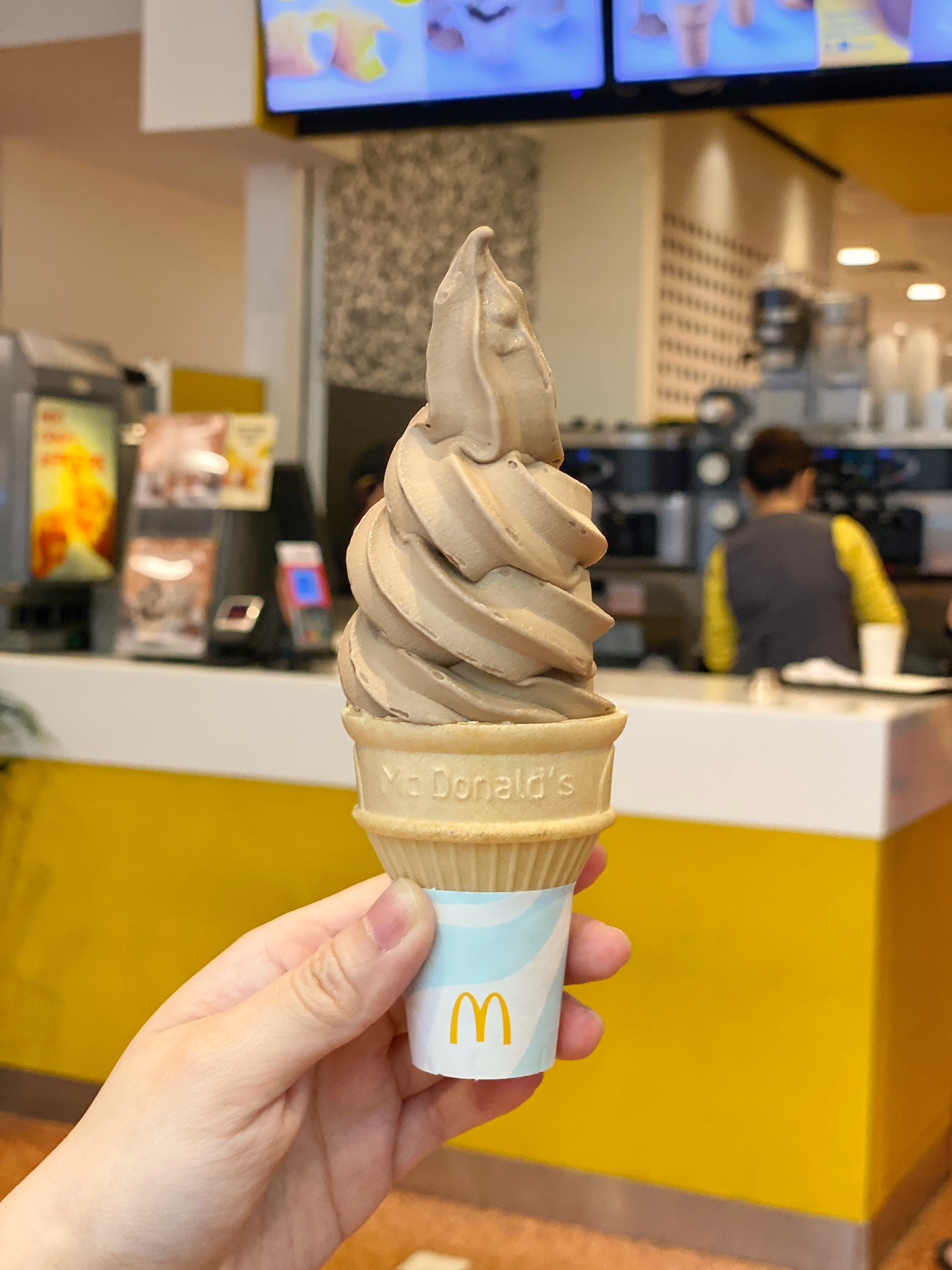 According to a McDonald's staff, the hojicha desserts are expected to stay on the menu for around three weeks to a month, so get it while stocks last. 
Available at selected McDonald's outlets and Dessert Kiosks. 
Photos: Yip Jieying