Michael Wong's daughter Kayla shares pics of S$6.1mil LA house with wife Elaine Chen
"HK will always be home but I'm excited to start some new things out here," enthused Kayla, who moved to the Venice neighbourhood with Elaine in April. 
In her recent post on Instagram, Kayla was sunbathing by the pool with her pooch. A huge grass patch and BBQ pit could also been seen in the photo.  
Kayla also shared snippets of her and Elaine chilling with their dogs in their bedrooms and other parts of the house.  
According to reports, the couple's abode is in a neighbourhood in Venice that's filled with hipster spots and very popular among young people.  
Their duplex house, which has a white exterior, is estimated to be 4,300 sq ft with six bedrooms, 6.5 bathrooms, an open-concept kitchen, a yard as well as their own swimming pool. 
Their master bedroom apparently also has its own fireplace, balcony and walk-in closet. 
Seriously, what a dream house.
Now you must be wondering, how much would such a dream house cost? 
Well, Elaine — the granddaughter of Thomas Chen, one of Hong Kong investment company Hang Lung Group's co-founders — reportedly bought the house for US$4.5mil (S$6.1mil) last year. 
It's said that Kayla and Elaine, who studied in the US before becoming a photographer, enjoy the lifestyle in the States, and decided to leave Hong Kong and emigrate to LA in their private jet with their dogs at the end of the pandemic.  
⠀⠀⠀⠀⠀⠀⠀⠀⠀ 
"HK will always be home but I'm excited to start some new things out here that will be coming your way very soon, I can't wait to share more with you guys in the coming months!" wrote Kayla in her recent IG post.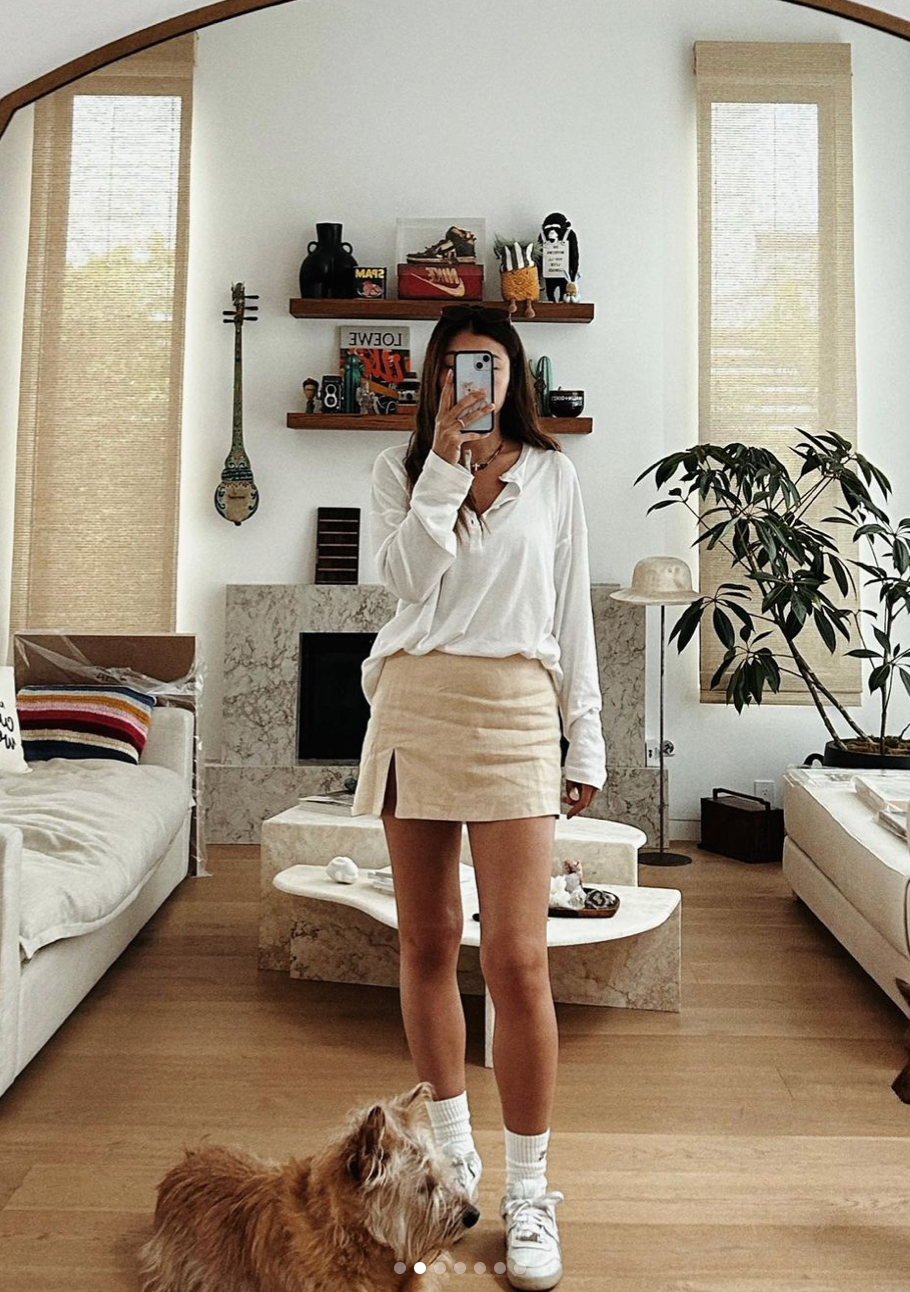 Kayla's OOTD pic which we're guessing was taken in her living room
Kayla and her dog in their very spacious master bedroom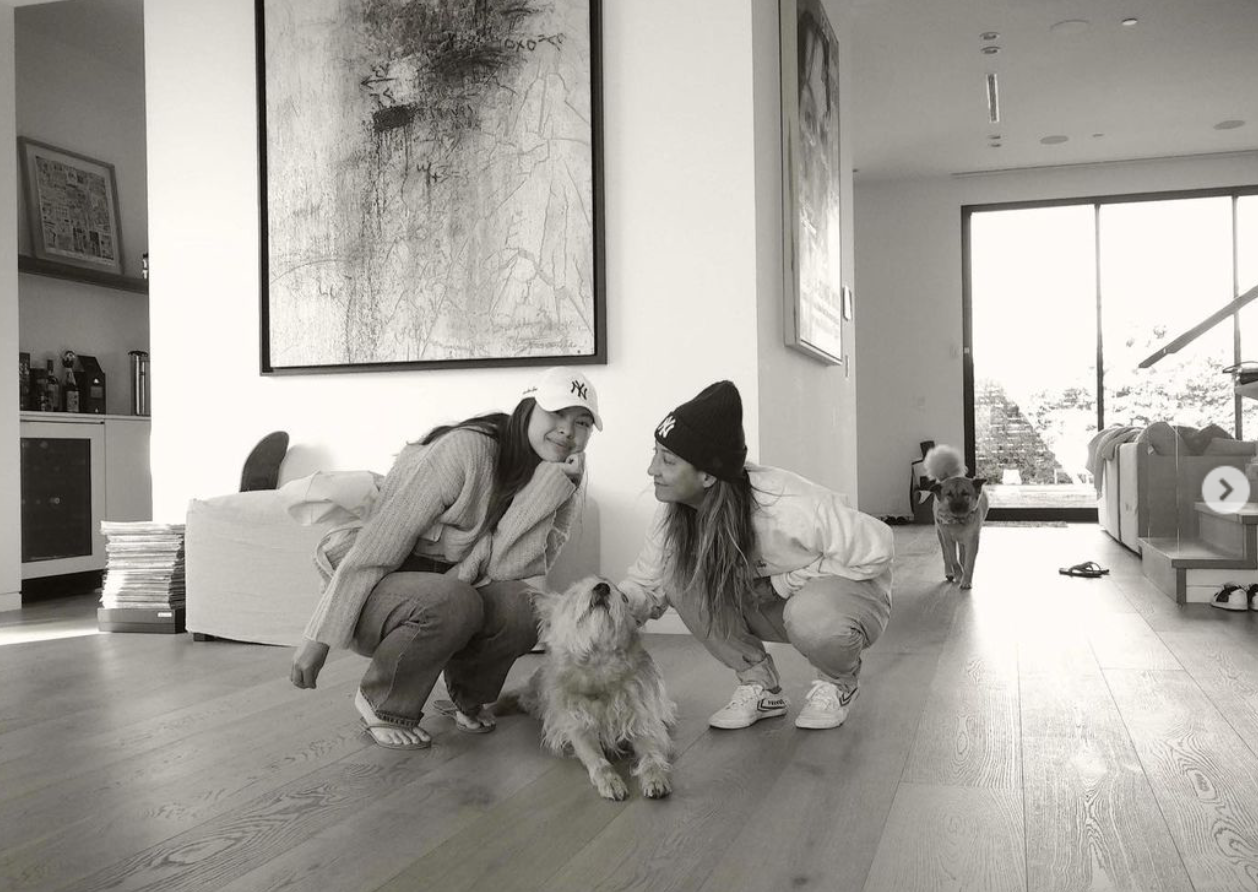 Home sweet home