Michelle Wong Hopes To Help Others Manage Covid-19 Anxiety With Her Motivational Cookies
The Code of Law actress is spreading positivity one cookie at a time.
The Covid-19 pandemic has brought much of showbiz to a standstill. Not only have many events been cancelled, productions and shoots have also been postponed, leaving those in the creative field with lots of free time on their hands. While some took the opportunity to slow down and recharge, Code of Law actress Michelle Wong decided to get creative and spread a little love and good vibes.
Marrying her love for baking and motivational quotes, the 28-year-old created Reminder Cookies, a passion project to "spread positive messages to the community in these anxious times".
"When the Dorscon level was raised to Orange last month, I stayed at home a lot more so I thought let me do something meaningful and the idea [for the motivational cookies] was born," she tells 8days.sg. "At that point in time, there was an immense appreciation on my part for the healthcare workers and frontliners like the cleaners who sanitise the door knobs and lift buttons, people who are working in the quiet that you don't see, so I came up with the 'Kindness is Contagious' message to thank our unsung heroes. I don't know any frontliners personally, so I took a photo of the cookie [and posted it on Instagram]. I hope the message was able to be sent out in that manner."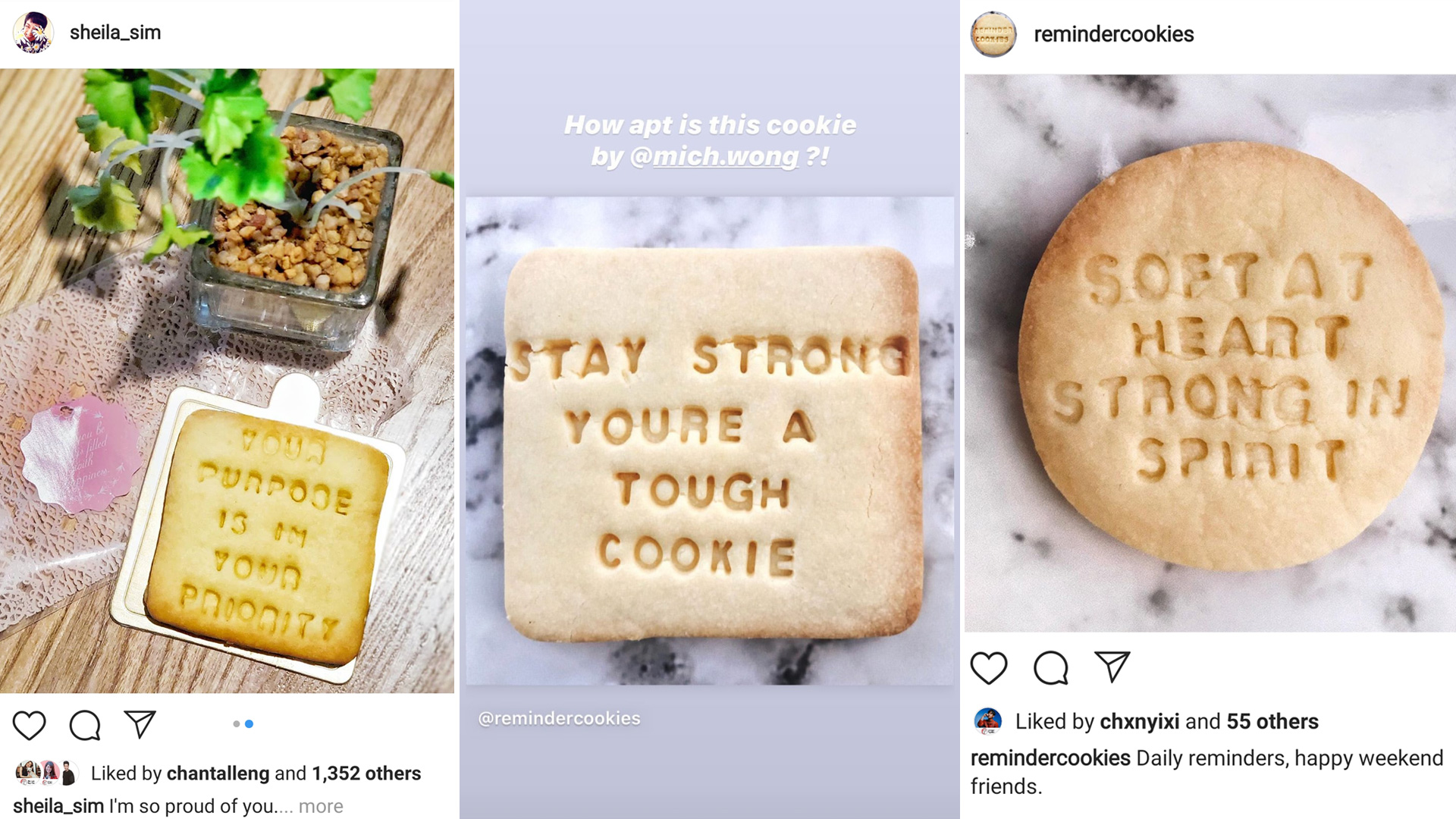 No cookie-cutter messages
Since then the avid baker has been busy in the kitchen lovingly baking edible words of encouragement for her friends and colleagues — each with a customised message.
"I feel everybody can do with a nudge or encouragement especially during these trying times when jobs and livelihoods are affected. My friends have been super supportive [of me] and I just wanted to share some of the love with them 'cos we definitely need that now. People express themselves in different ways. Some write it out, I write it on a cookie," says Michelle, who has given out over 30 cookies and counting.

Her actions have even touched others across the world. Michelle shared excitedly that she has been receiving messages from people from the US and the Caribbean, telling her how much they love the idea of her inspirational cookies. In fact, Sheila Sim likes the butter vanilla shortbread cookies so much she's giving them out at her upcoming positive psychology workshop — not bad for something that started out as a hobby just a month ago. Or for someone who picked up baking five years ago after a breakup (she dumped him, in case you are wondering).
Currently, the cookies of wisdom are not available for sale, but there are plans to expand it to more than just a hobby.
"I definitely have ideas in my head but I want to take it slow and do things step-by-step," says Michelle. "I have engaged my friend to help me with the logo and I am looking into logistics, looking for proper packaging on how to best package and protect the cookie. I'm putting effort into all these and I don't mind if it takes a bit more time. I want to be able to put out a good product that people will be able to enjoy."
We can't wait!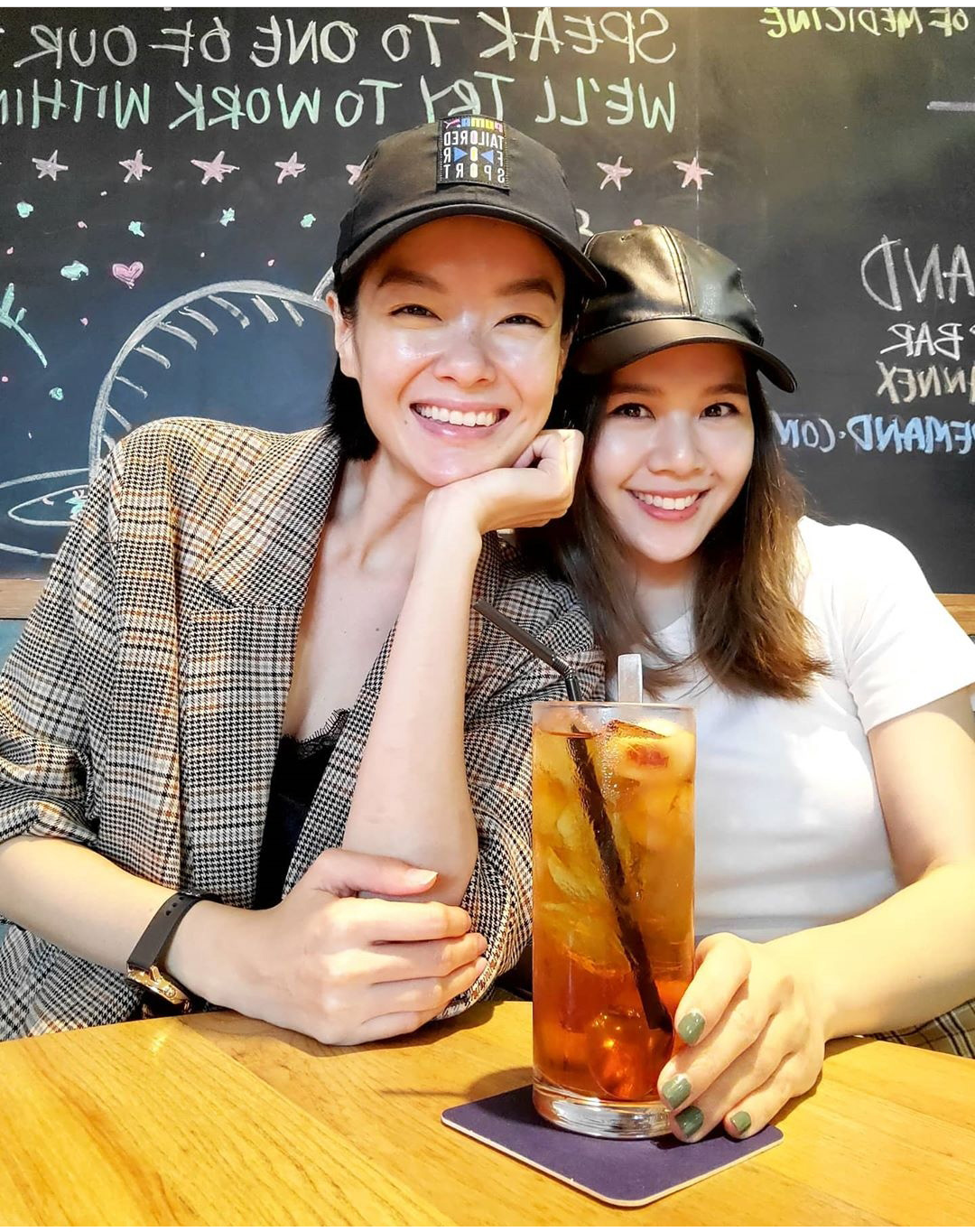 Sheila Sim and Michelle Wong
8 DAYS: You said you had the idea to do a "message cookie" but kinda procrastinated. What inspired you to do this in the first place?
MICHELLE WONG: I found the cookie stamp when I was out shopping so I thought that it would be a good idea for a Valentine's Day gift. But I ended up making something else instead so I had the stamps and didn't do anything with it. So when the Covid-19 situation worsened, I decided to stamp something meaningful on a cookie and that's how Reminder Cookies started.

​​​​​​​Have you always been very interested in motivational quotes and stuff like that?
Yes, I think for me because when I was growing up or in the industry, there were periods where I didn't know what I was doing and I was in need of advice, especially at the beginning of my work as an actress, I didn't really know who I was as a person yet. During that time, I was so thankful to have the opportunity to meet a lot of… I would call them my jie jie and also seniors like Belinda [Lee], Xiang Yun jie, and Sheila who were so encouraging. Through my struggles or difficult period, somebody was always there to encourage me, and that's why I was able to grow as a person and grow in character.
And even on my Instagram page, I talk to my audience and people also DM me and ask me for advice in confidence. And I think two years ago, I was able to go into schools and talk to students about things like pursuing your dreams, so it's always been a big part of my life and something that I am passionate about. So the idea came about naturally.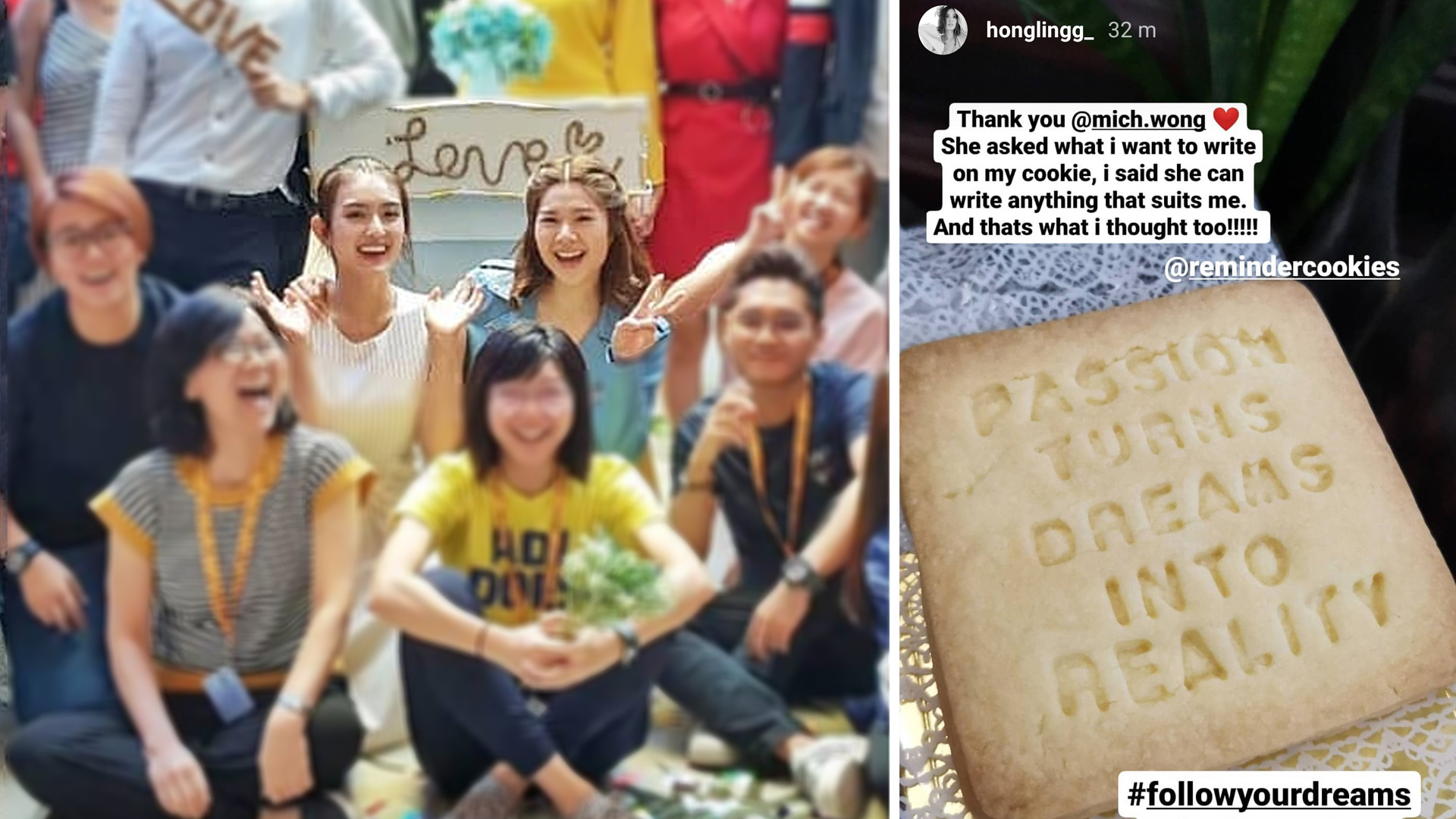 Cookie custom made for Hong Ling
Which is your favourite message?
Soft at heart strong in spirit. It's something that I try to live by. I've had the wonderful opportunity of meeting beautiful, strong women who weren't aggressive or anything like. They were kindhearted, soft, warm, and at the same time, they had a presence and a strength. It's a feminine quality that I hope that more women, or at least I, try to live by.

You've been giving out your cookies of wisdom to your friends. What were some of the encouraging messages that you received in return?
One of the encouraging messages that I received was from Hong Ling. She and [boyfriend] Nick Teo are bosses of [bird's nest business] House of Swiftlet, so I have spoken to her before about starting my own thing but I wasn't sure, so she said she was very proud of me and that she 100 per cent supported me. I was very thankful.
Has anyone contacted you about selling the cookies?
Not yet. I am taking my time and enjoying the process, especially since we're now in another phase of the whole coronavirus outbreak, it gives me an opportunity to really lock down my idea. But I do plan to expand on it. My first collaboration is with Sheila 'cos I think her values are very in line with what Reminder Cookies is all about — encouraging people. I'll be making a cookie specific to her positive psychology workshop.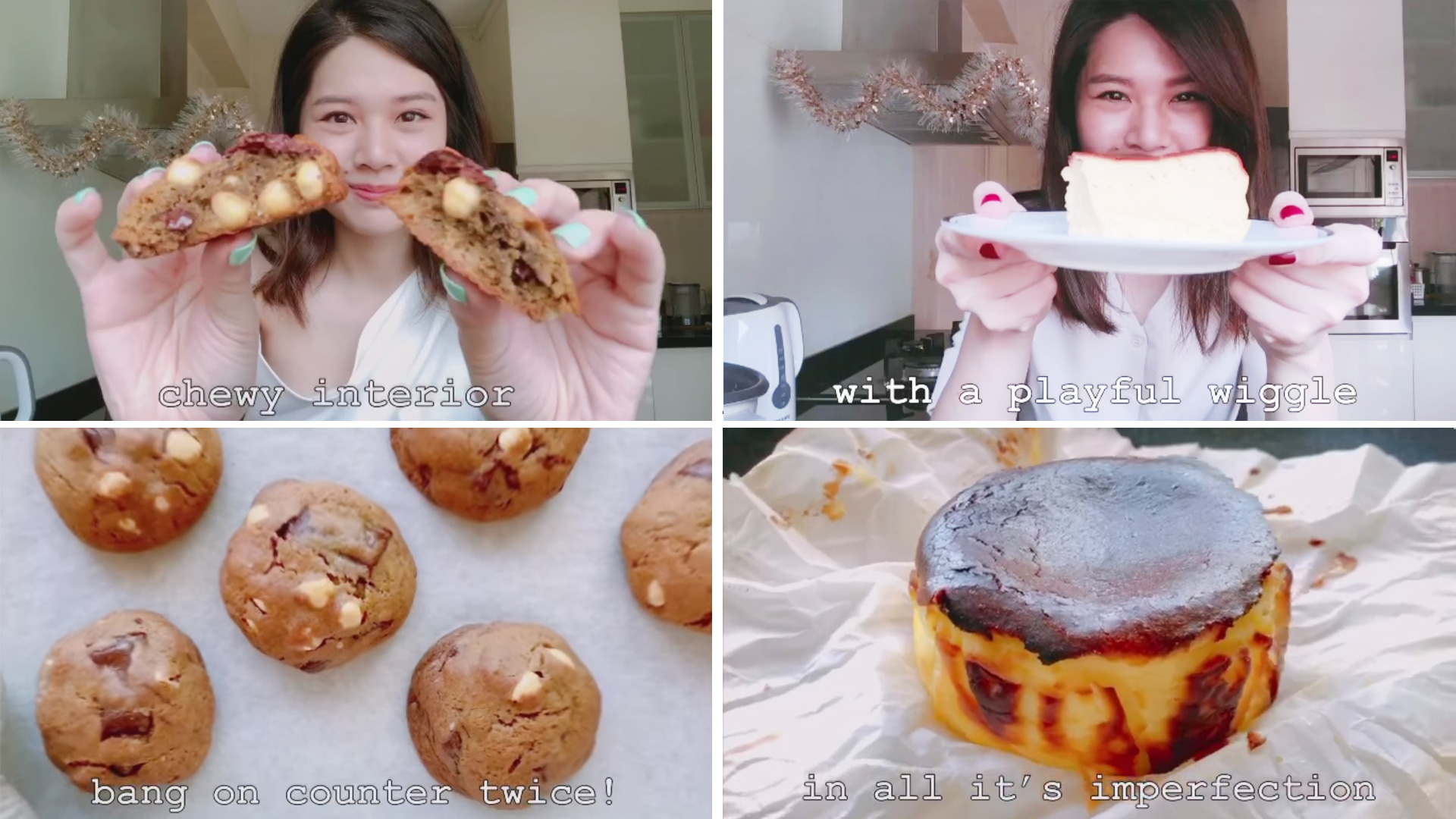 Learn how to bake with Mich
Things are very quiet on the work front. Have any of your projects or shoots been cancelled or postponed?
Yes. In March, I was supposed to start a production but it got postponed. We are not sure when it will pick up yet. I'm definitely a bit disappointed, but at the same time, I also fully understand and support the company's position. It's better to prevent rather than have to deal with the consequences.

You have been posting a lot more baking videos and recipes on Instagram. Are you trying to encourage people to cook and bake 'cos everyone's just stuck at home these days?
(Laughs) I love baking, it's always been one of my hobbies and I am very thankful that people like seeing me enjoy my hobby. And also because now we can't travel so I think the kitchen is a great place to "travel". Today I made mac and cheese so it's like I am in America and I also made Japanese tamago (egg) sandwiches, things that I will enjoy overseas but now I'm just enjoying it in the comfort of my own kitchen.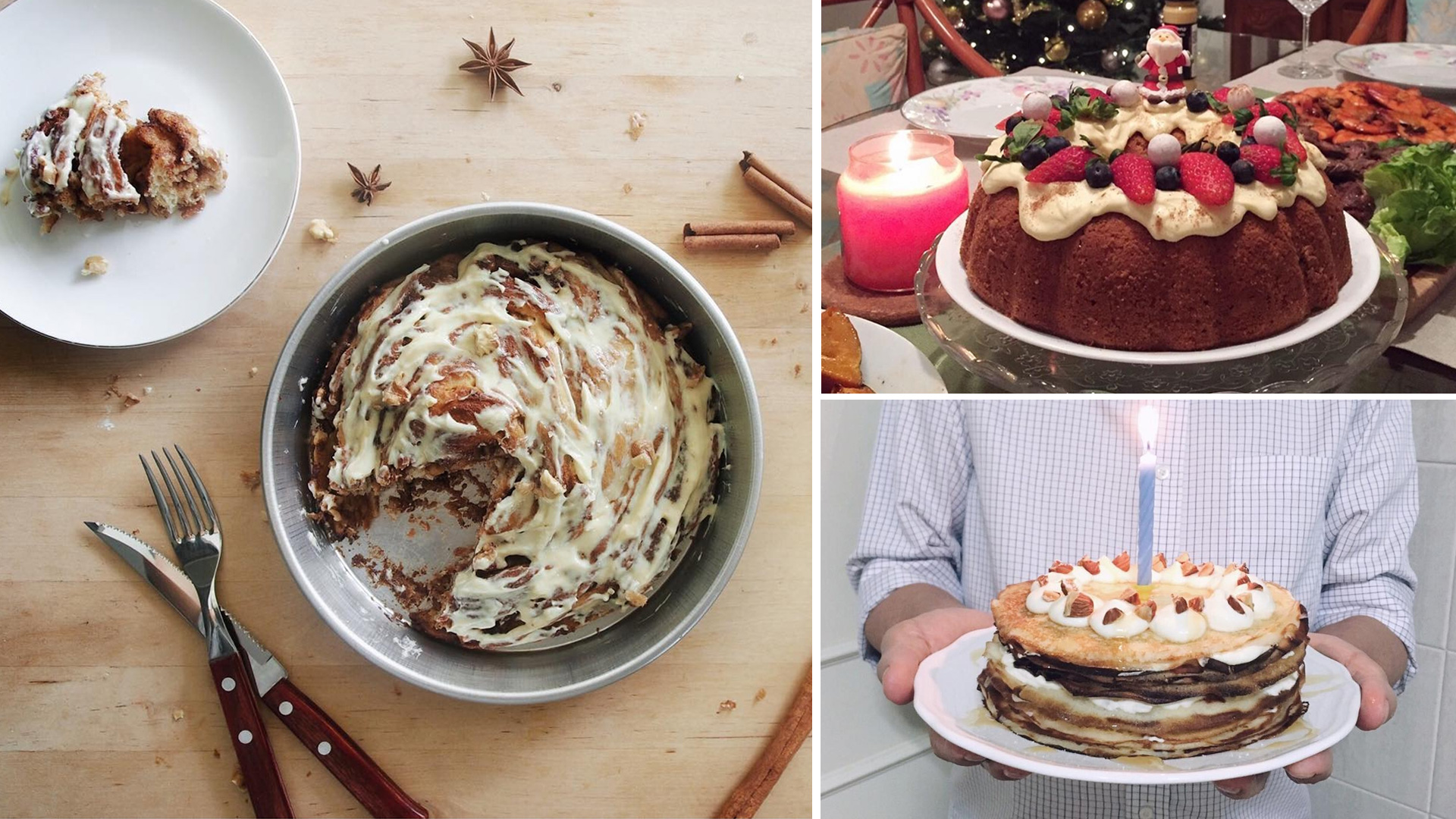 Too pretty to eat
Your bakes look so gorgeous and professional. How long have you been baking?
I started when I was 22 or 23. I had just broken up with my first boyfriend, then same thing lah, I had a lot of time to myself so I decided to pick up baking, and that's how the love affair started.
Wow. Baking seems to come so easily to you, I thought you have been baking since young.
(Chuckles) No, I wish I had a better story but I was dumped and I had a lot of free time. No, I was not dumped, I dumped him!
Do you think you can handle a competition like MasterChef or The Great British Bake Off?
I would love to, but honestly there are so many things I don't know. I am a home baker. But I would love to go on a show like that or even to host the show because I think you can learn so much from so many people like the different techniques or flavour combinations. It would be awesome.
Any plans to enroll in a patisserie course?
No, but that's definitely a dream for the future. For now, it's the YouTube way.