Millennial Opens Hawker Stall With $5 Rosti After Covid-19 Killed His Pasar Malam Biz
The self-taught cook serves wallet-friendly rosti with toppings like mentaiko and black truffle aioli.
In 2019, Johnston Yeo left his job as an assistant project manager at his dad's company in the shipbuilding industry and became his own boss — by opening a pasar malam stall selling rosti. "I was on holiday in Australia when I came across this shop selling rosti at their morning markets, and I thought it would be a good idea to bring the concept to Singapore since not many places serve rosti," recalls the 26-year-old.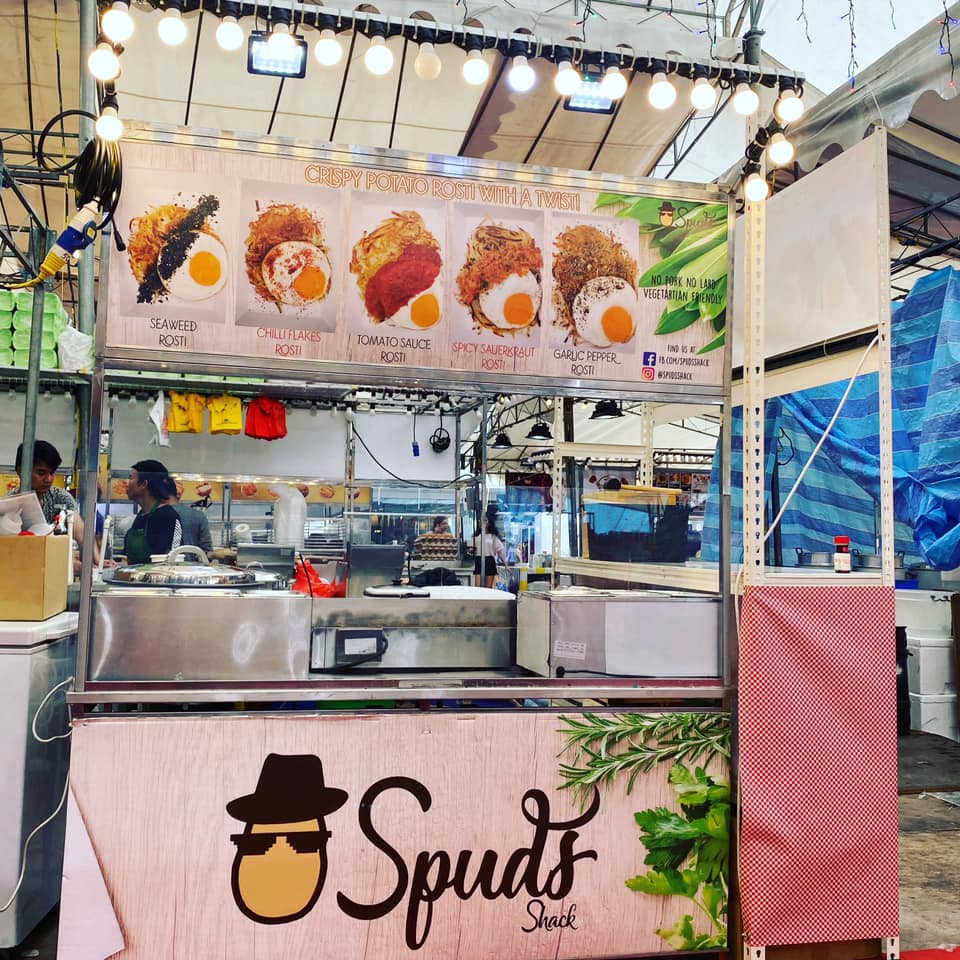 Started out at pasar malams
Johnston started his F&B business as a roving stall at various pasar malams around Singapore. "I chose to start at pasar malams 'cos I felt there wouldn't be that much commitment for rental and stuff if I fail," he explains. "But fortunately, it was quite well received." Prior to starting his kiosk, Johnston spent a month doing R&D to "replicate" the Aussie-style rosti he liked, and taught himself how to cook by "watching a lot of YouTube [videos] and cooking shows".

He shares that his biz was "starting to get better" when Covid-19 hit. As night markets could not operate during the pandemic, Johnston switched to doing home delivery for his rostis. "It was also quite well received, but the feedback was that the rosti wasn't as good after delivery since it would have turned cold," he says.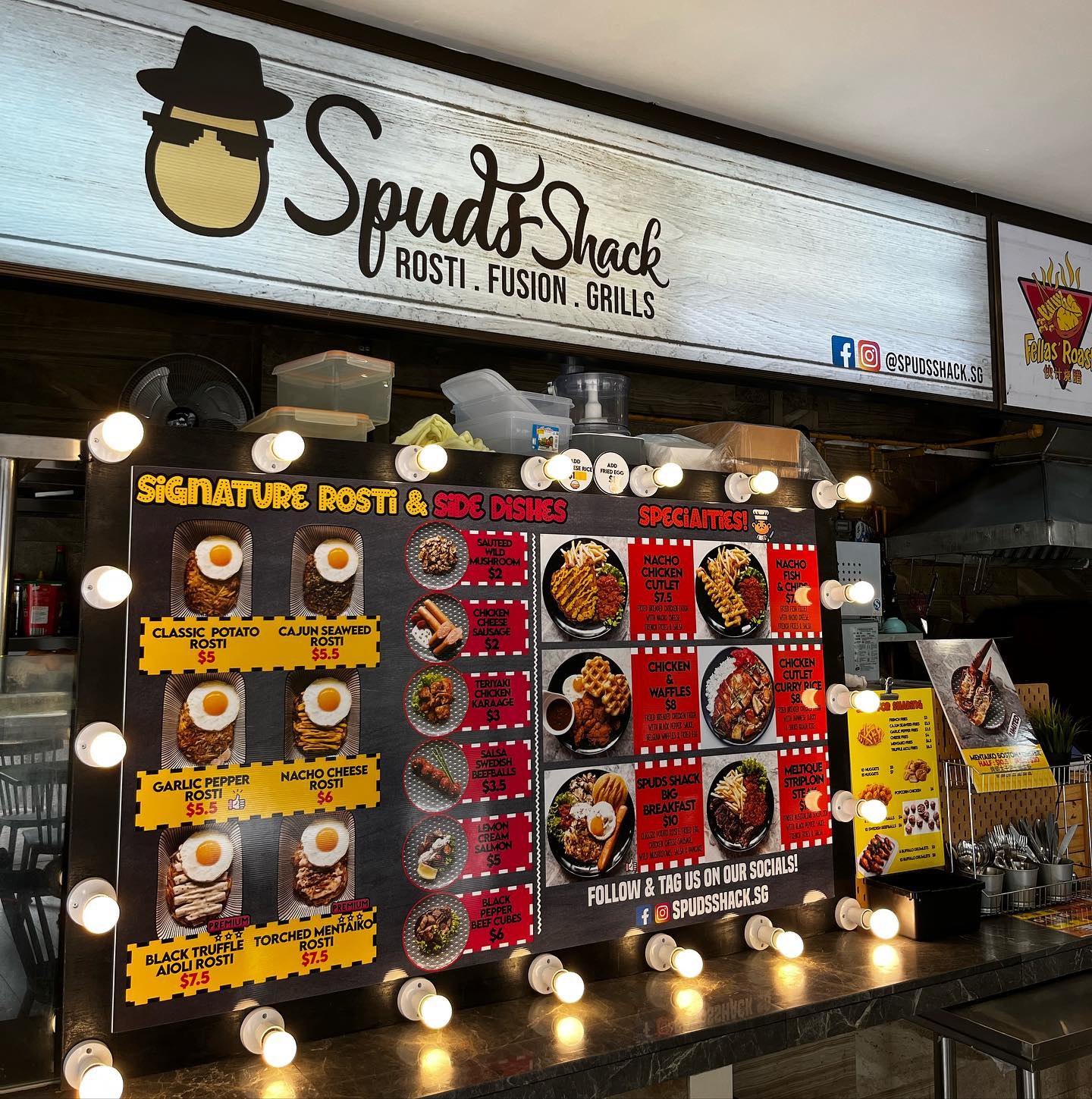 He opens a hawker stall to cook fresh rosti
The need to serve freshly-cooked rostis prompted Johnston to open his hawker stall at hipster Geylang coffeeshop FellasCube. He now runs the stall solo and personally cooks there.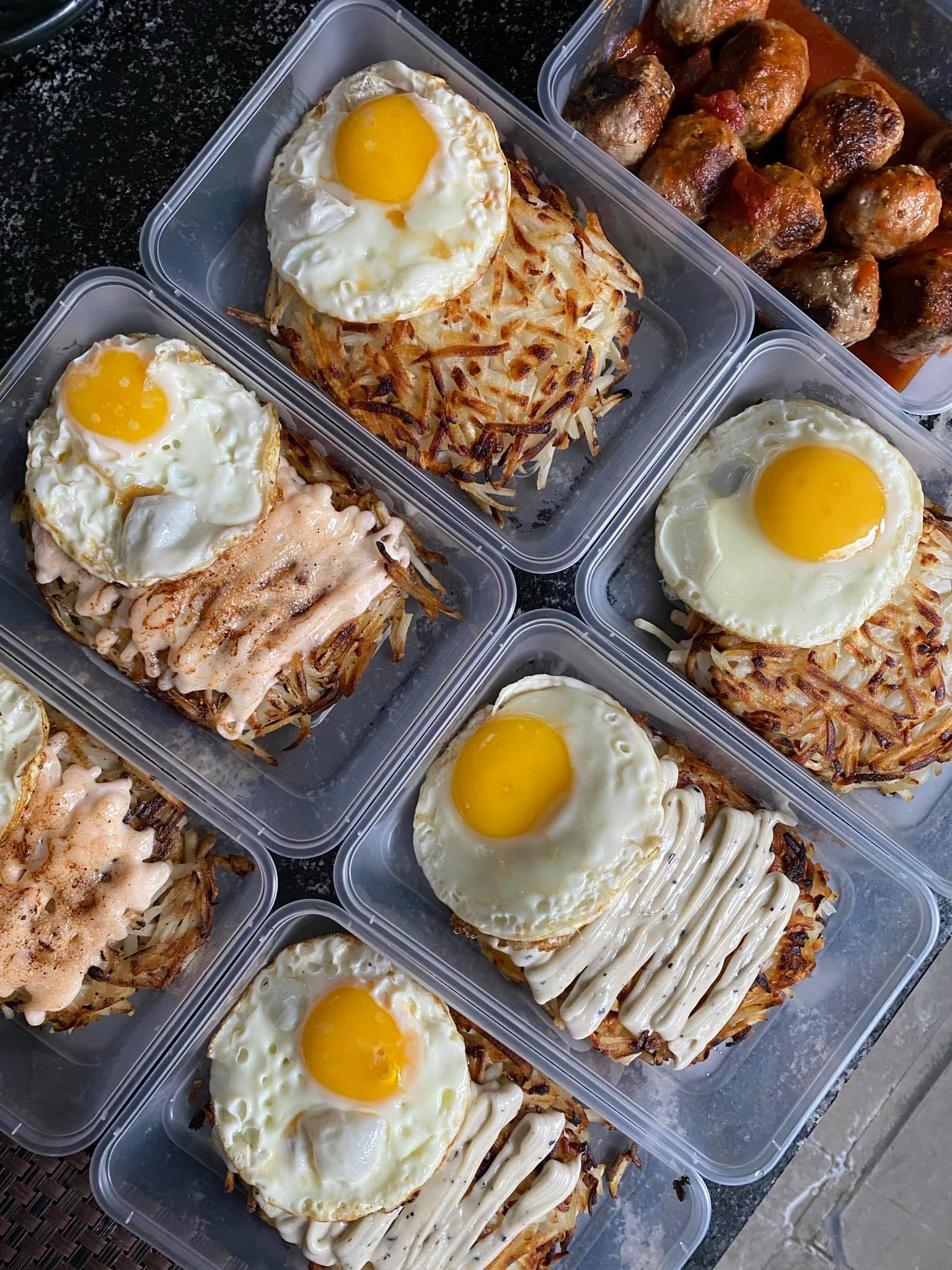 The rosti menu
Johnston offers six types of rosti with sour cream at his stall: the plain Classic Potato Rosti ($5), Cajun Seaweed Rosti ($5.50), Garlic Pepper Rosti ($5.50), Nacho Cheese Rosti ($6), Black Truffle Aioli Rosti ($7.50) and Torched Mentaiko Rosti ($7.50).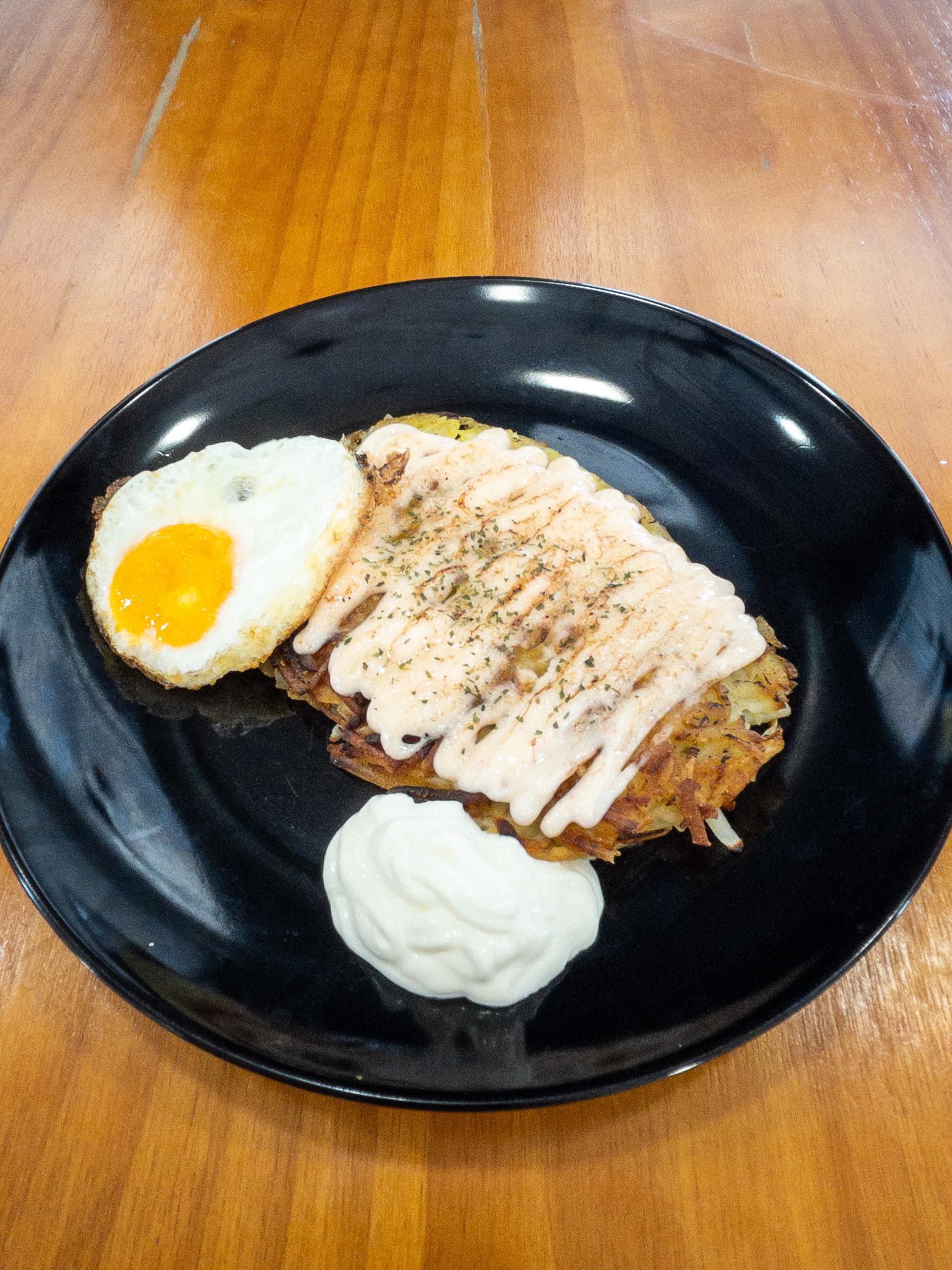 Torched Mentaiko Rosti, $7.50
You can also top up for extra sides, like Lemon Cream Salmon ($5), Salsa Swedish Meatballs ($3.50), Teriyaki Chicken Karaage ($3) and Black Pepper Beef Cubes ($6).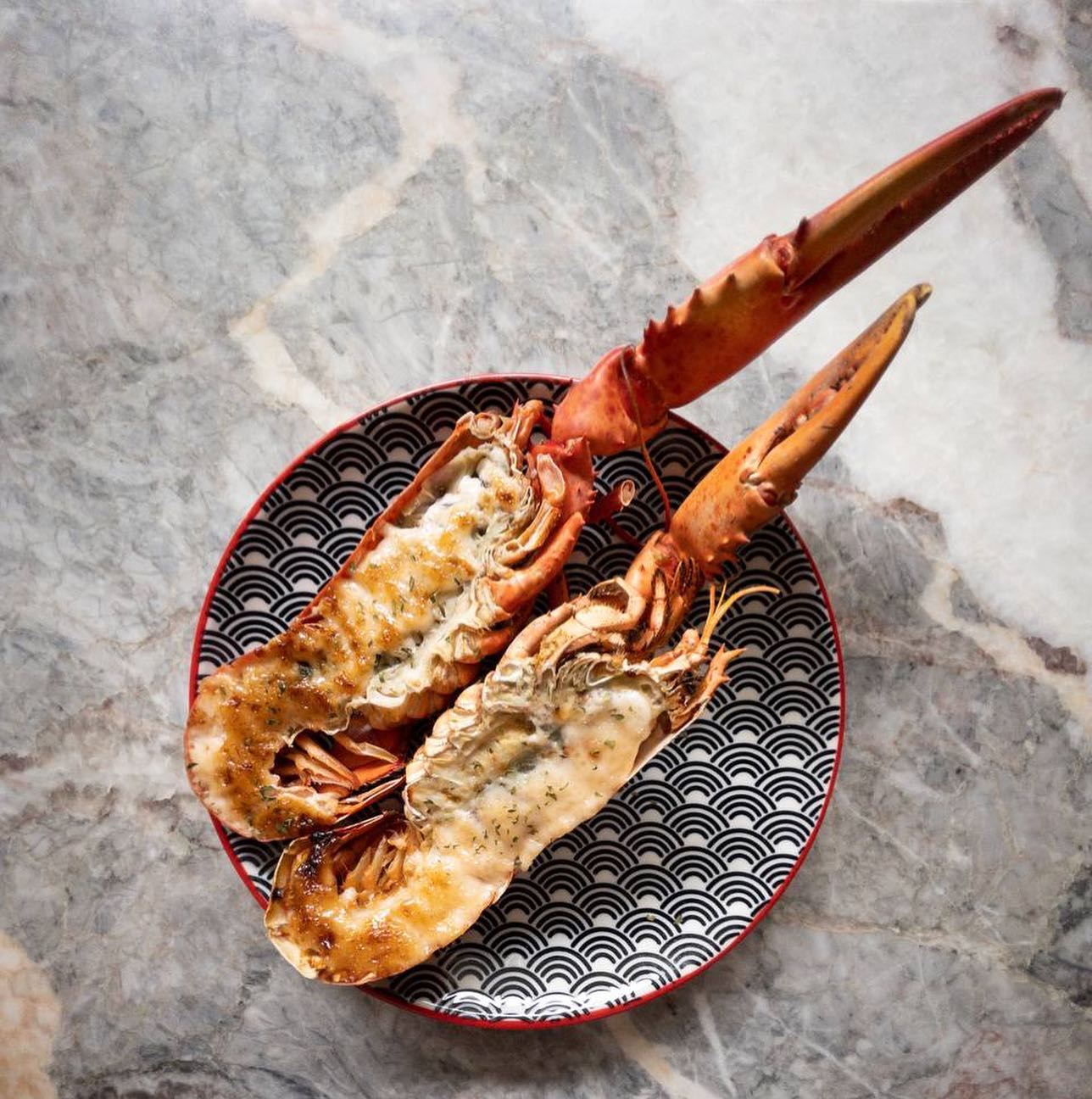 Lobster topping
For the festive season, Spud's Shack also has Mentaiko Boston Lobster ($10.50 for half, $20 for whole) to jazz up your rosti.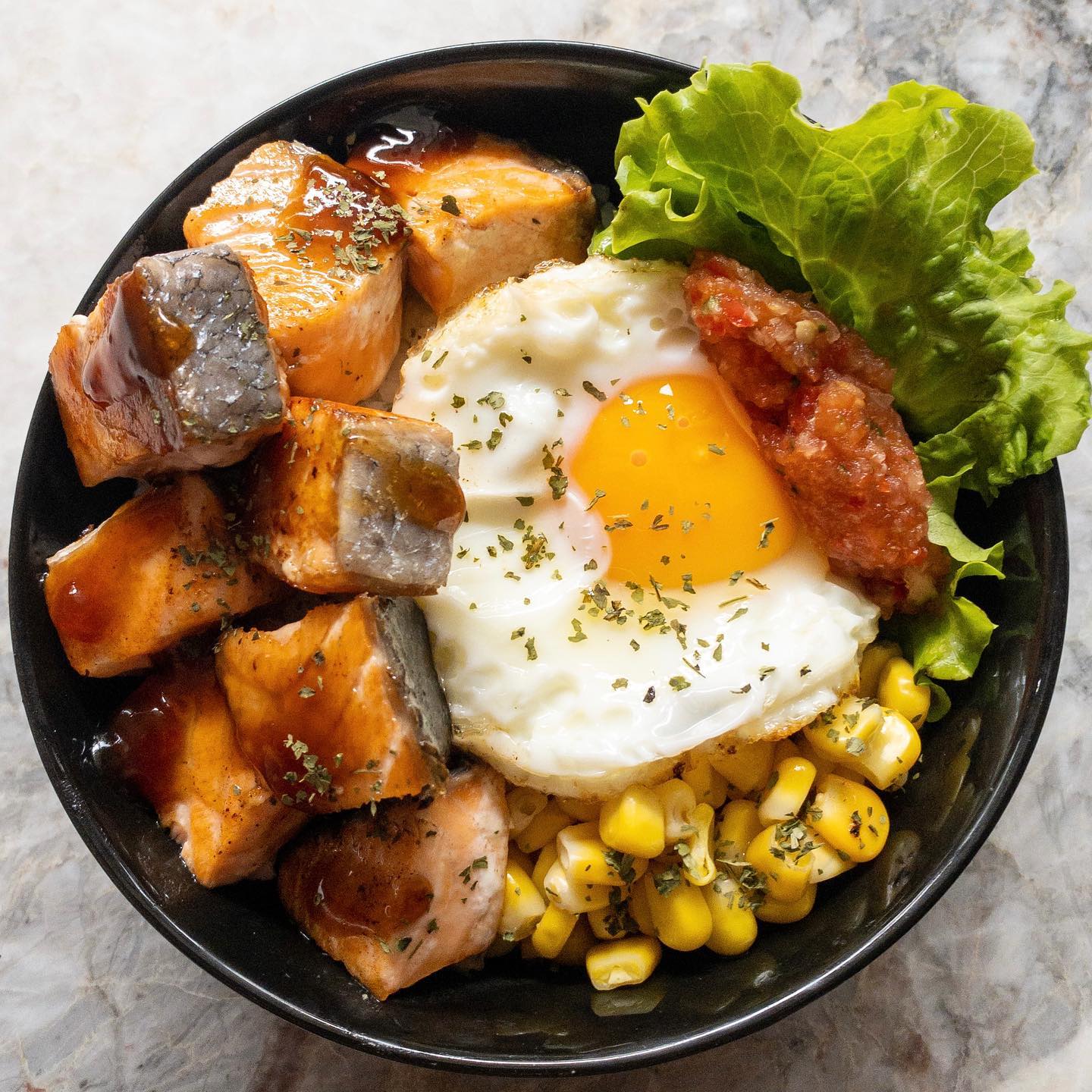 Non-rosti dishes
If you don't fancy fried potatoes, Johnston has classic Western plates such as the fried Chicken & Waffles ($8), Spud's Shack Big Breakfast ($10) with a cheese sausage, sautéed mushrooms, salad greens (and a rosti), and Chicken Cutlet Curry Rice ($8.50), plus a selection of rice bowls.

440 Geylang Road, S389400. Open daily except Thur, 11am-10pm. www.facebook.com/SpudsShack.

Photos: Johnston Yeo/ Spud's Shack