Ming Dao used to think Joe Chen was bad tempered while she found him cocky
It turns out the rumours that the 'The Prince Who Turns Into A Frog' leads did not get along when they filmed the 2005 drama were indeed true.
Taiwanese actor Ming Dao, 43, recently dropped a bombshell on fans who enjoyed his chemistry with Taiwanese actress Joe Chen, 44, in the popular 2005 idol drama, The Prince Who Turns Into A Frog.
As the actor shared in a recent press conference for iQiyi variety show The Detectives Adventure, he did not get along with Joe at all when they filming the drama together. Ming Dao revealed that he found Joe to be bad-tempered, while she thought that he was arrogant.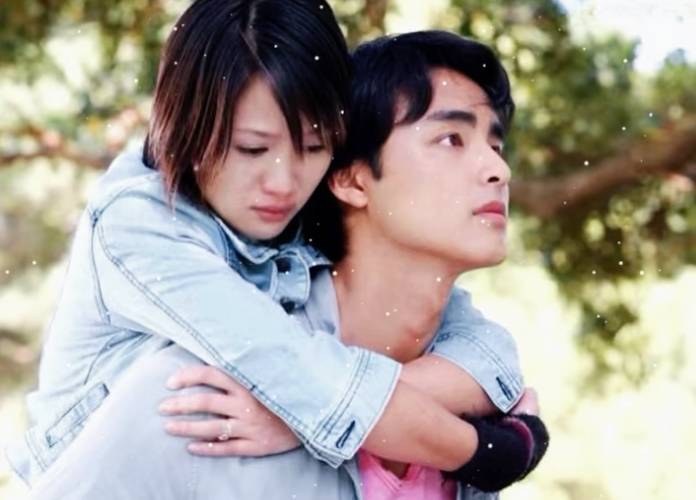 But they looked so good together on-screen!
He shared that the duo never really talked to each other when they first started filming The Prince Who Turns Into A Frog. Even when they were filming scenes that were emotionally intense and highly charged, once the director yelled: "Cut!", the two of them immediately broke off contact and went their separate ways.
Ming Dao summed up their dislike for each other: "I thought she was bad-tempered, and she thought that I was cocky."
And so, the co-stars went on hating each other, until a chance interaction after filming allowed them to break the ice.
As it turns out, Joe wanted to rewatch a scene that they'd just filmed, to review her performance. Ming Dao, who felt that Joe had acted well in that scene, made an off-hand remark reassuring Joe that she'd done well.
They're real good friends now.
From then on, the two of them began talking to each other, realising that they had quite a bit in common. This friendship has spanned almost 20 years. 
Chinese actress Gulinazha, who was present at the press conference as well, shared that she recently saw Ming Dao and Joe meeting up with each other for a meal too.
Ming Dao also confirmed that he tries to meet up with Joe for a catch-up session at least once a year, and that they're so close now that Joe will phone him in the middle of the night whenever she has anything troubling her.
Photos: PBE Media, Joe Chen/Instagram, Ming Dao/Instagram