Miriam Yeung, 49, mocked for looking like BBQ sotong at recent concert
Netizens even joked that the Hong Kong singer should join the live-action remake of The Little Mermaid. 
Sometimes, wearing a unique outfit helps you stand out from a crowd. Other times... well, it just turns you into a laughing stock. 

For 49-year-old Hong Kong singer Miriam Yeung, one number she wore at her recent concert in Guangzhou last week unfortunately falls into the latter category.
Recently, a netizen shared some pictures they took at Miriam's My Tree Of Live outdoor concert, which was held at the Haixinsha Asian Games Park. 
Among the pics, was one of the star in this sea-riously interesting outfit. 
Miriam was in a golden bodycon dress with pointed shoulder pads as well as a mermaid train.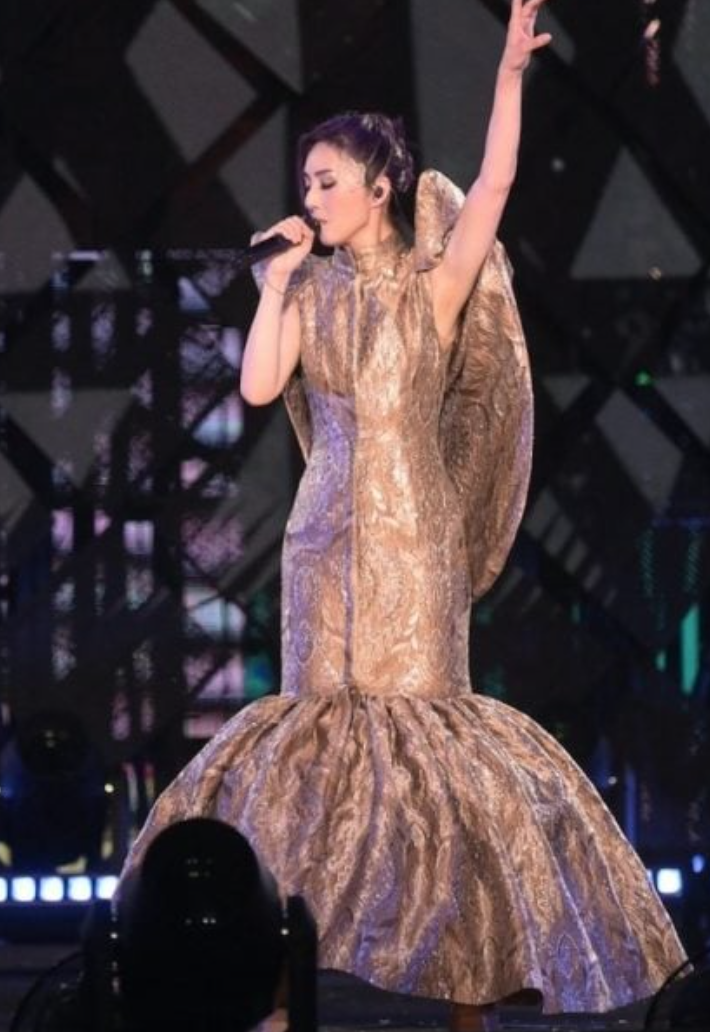 Doesn't Miriam's dress remind you of some kind of seafood?
The look, sadly, reminded netizens of — wait for it — this: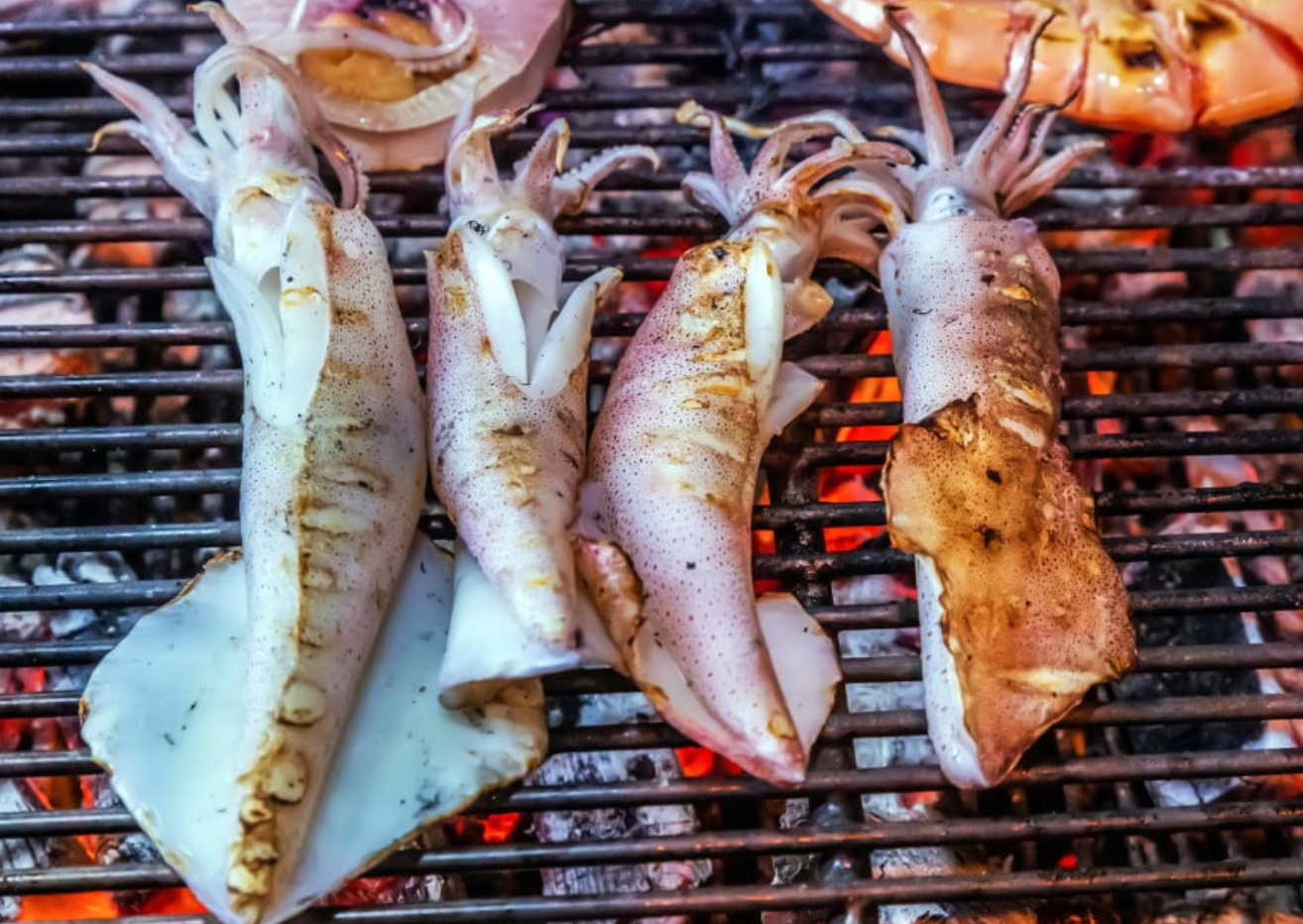 Yummy....

Yes, netizens said Miriam's dress made her look like BBQ sotong.

Netizens also quipped that Miriam should join the recent live-action remake of Disney's The Little Mermaid, and become one of Princess Ariel's underwater friends.
Some also likened the singer to salted fish, almond crisp candy and an eggplant wrapped in aluminum foil.
This is, in fact, not the first time Miriam has been ridiculed for her 'interesting' fashion choices. 
In 2015, Miriam's hairstyle at a show was said to look like Ultraman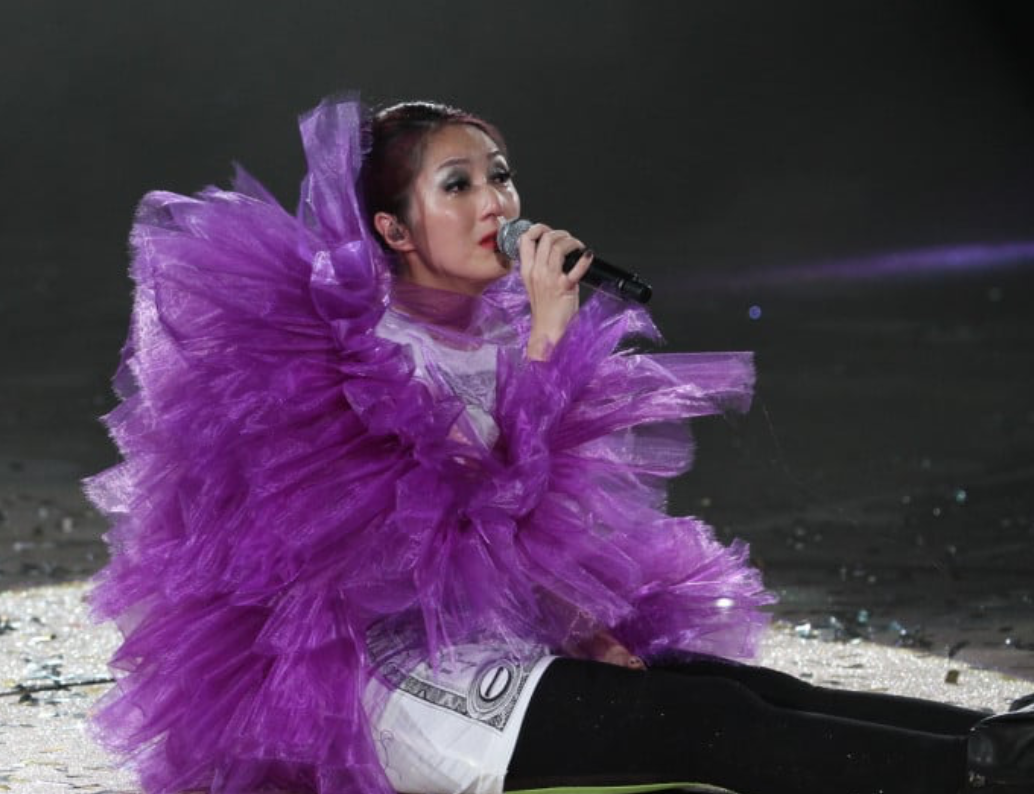 Miriam's lacey purple outfit in 2010 apparently reminded netizens of a loofah