Miriam Yeung seen putting on shoes for her 10-year-old son; praised for being 'an ordinary and selfless mum'
A netizen had spotted the singer with her son at a shoe shop in China.
Hong Kong star Miriam Yeung, 49, has been living in China with her PR exec husband Real Ting, 43, and their 10-year-old son Torres since 2021.
The family now lives in Shanghai
Recently, a Chinese netizen was lucky enough to run into Miriam, who was out shopping with her son. 
Naturally, the netizen's first reaction was to take a picture of the star to share online.
According to the netizen, they were trying shoes at a shoe shop and it was impossible to miss Miriam, thanks to her purple hair. The netizen also described the singer as "extremely friendly" with "no airs about her".

As for Torres, the netizen said he appears to have "grown up a lot".
The picture shared by the netizen showed Miriam kneeling on one leg to help Torres with his shoes.
Many flocked to the comments to praise her for being "a great mother". 
"Why do I feel moved seeing this? Behind the glitz and glamour is an ordinary and selfless mum," wrote one netizen.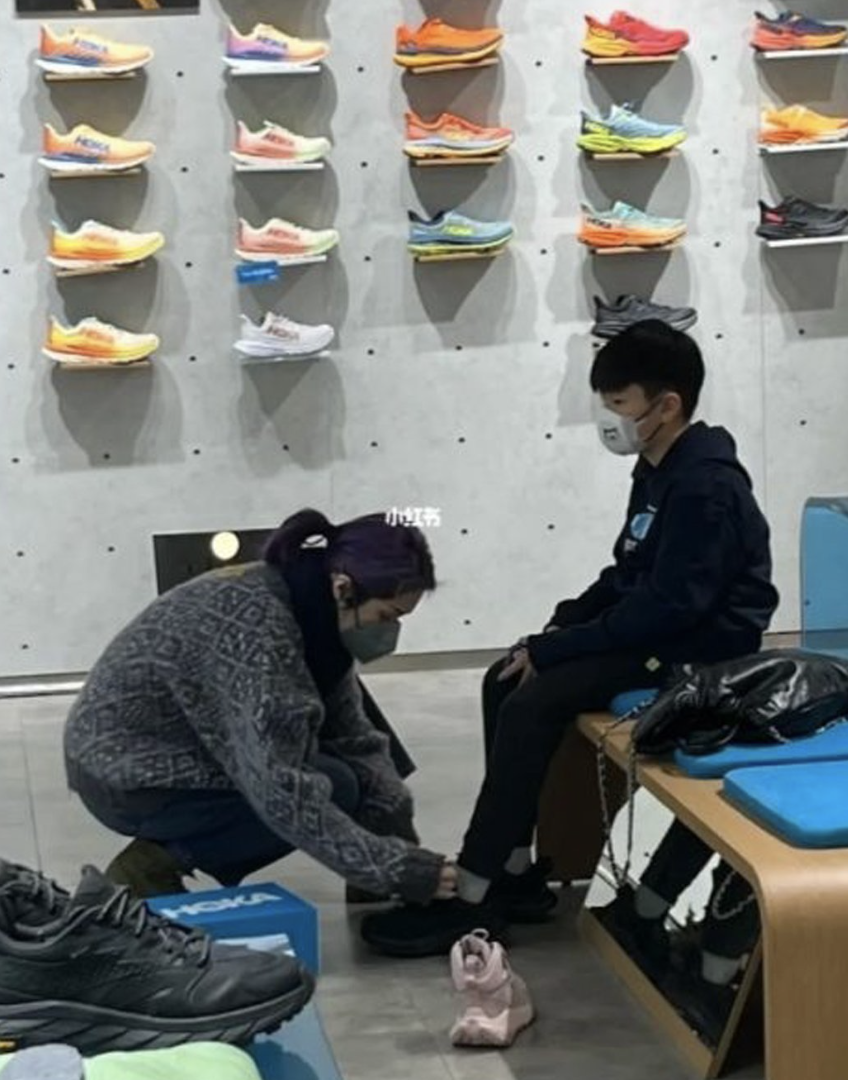 Here's Miriam helping Torres with his new shoes
Photos: Chinapress, Miriam Yeung/ Instagram