Miss Hong Kong Denice Lam Denies Racking Up S$90K In Credit Card Debt, Says She Prefers To Use Cash
The daughter of former TVB star Wilson Lam has been embroiled in controversy after controversy since winning the pageant, but what upsets her the most is being labelled a nymphomaniac.
While there is no such thing as bad publicity, newly-minted Miss Hong Kong Denice Lam has had it with the rumours and "fake news" about her.
Since winning the crown last month, the 27-year-old, who is the daughter of former TVB star Wilson Lam, has been making headlines for the wrong reasons.
Not only was she labelled a nymphomaniac after an old interview in which she shared her sexual preference and history resurfaced, she has also been accused of lying about her education.
Most recently, someone who claimed to be a good friend of Denice's revealed that the actress had racked up "hundreds of thousands" in credit card debts and that she joined the pageant so she could use the winnings to pay them off.
Calling the rumour "fake news", Denice said: "My credit card limit used to be only HK$10,000 (S$1.8K), how is it possible to rack up HK$500,000 (S$90K) in debts? I don't even have any credit cards now. I prefer to use cash."
She added that she knows who the rumour monger is and hopes that he will stop spreading fake news.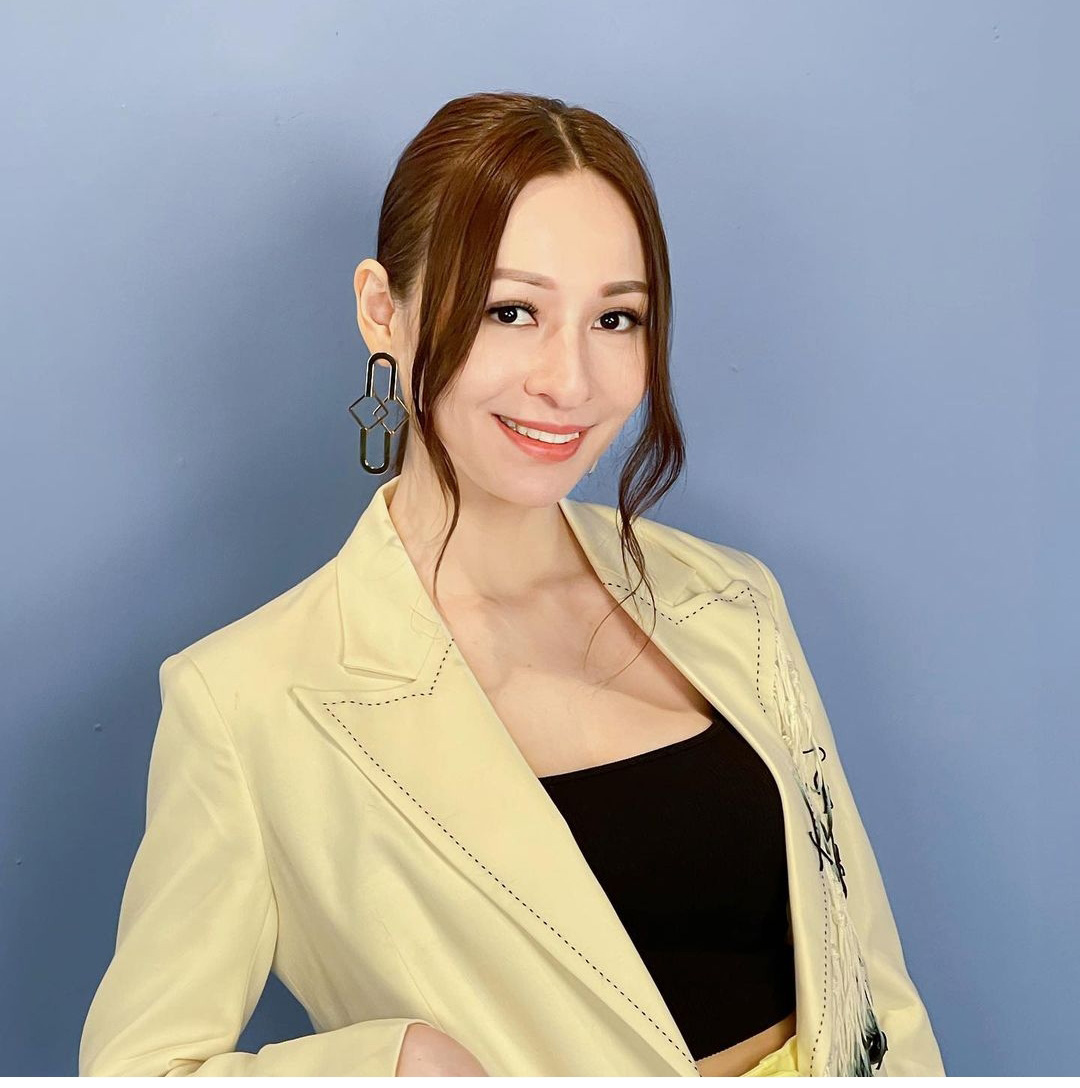 She prefers cash to plastic
However, what upset her most was being labeled a nymphomaniac as it affects her integrity and makes she look like she "has zero morals".
"I do get worried I will not be able to get hitched. People who don't know me, after reading the reports, wouldn't want to understand me. Who would want to pursue me after seeing the reports?" she lamented.
"The [interview on the] programme was a job and we had a meeting to discuss what to say. I would like to clarify that I have not had five boyfriends, only three," adding that she did not go into a war of words as she didn't feel there was a need to.
She said that her father has also advised her not to take the rumours too personally.
"He knows that I am not that kind of person. He said that in this line, scandals are inevitable, what's more I am the champion [of the pageant]," she said.
Denice said meeting her dad for the first time "felt like a gift" 
Denice's parents divorced when she was 15 months old and she moved to the UK with her mum. She only reunited with her dad when she was 15.
She said they are more like friends and meeting him for the first time "felt like a gift".
"My mother never talked about my dad when I was young. I didn't even know his name. It was my dad's friend who found me on social media and I only got to know him when I was 15. The first time we met, it felt like a gift. There was one more person to love me. I wasn't angry with him," she said.
"I still remember the first time we met, he was late. When he saw me he went 'Hello', and he said, "I am your father'."
She's always been very independent 
Having come from a humble background, Denice became independent at a young age.
She moved out when she was 13 and worked part-time while studying. Before entering showbiz, she worked a variety of jobs including a tutor, waitress, secretary, and translator to support herself.
Though she had the opportunity to go to university to study psychology, and even received a partial scholarship, she gave up her studies as the tuition fees were too expensive. In future, she hopes to return to school to continue her studies.
Photos: Denice Lam/Instagram