M'sian restaurant says they only invited viral group of hunky nightie-clad Thai men for 'ribbon cutting ceremony and not to perform' after fierce backlash led to event's cancellation
Fans of the Thai Hot Guys group, a crew of muscled, lingerie-wearing waiters from Bangkok, have been left disappointed. 
Kuala Lumpur-based restaurant Privacy Club Tun Razak was set to have their grand opening on Mar 30. And as part of the celebration, they had invited a group of cross-dressing Thai hunks, called, um, 'Thai Hot Guys', to perform.
For those not in the know, the Thai Hot Guys are a group of muscled waiters from Bangkok restaurant Staneemeehoi. Videos of them entertaining their diners with suggestive dances and hilarious antics, all while dressed in women's lingerie, have gone viral for a few years now. 

Safe to say, their appearance in Malaysia was highly anticipated by their fans in the country.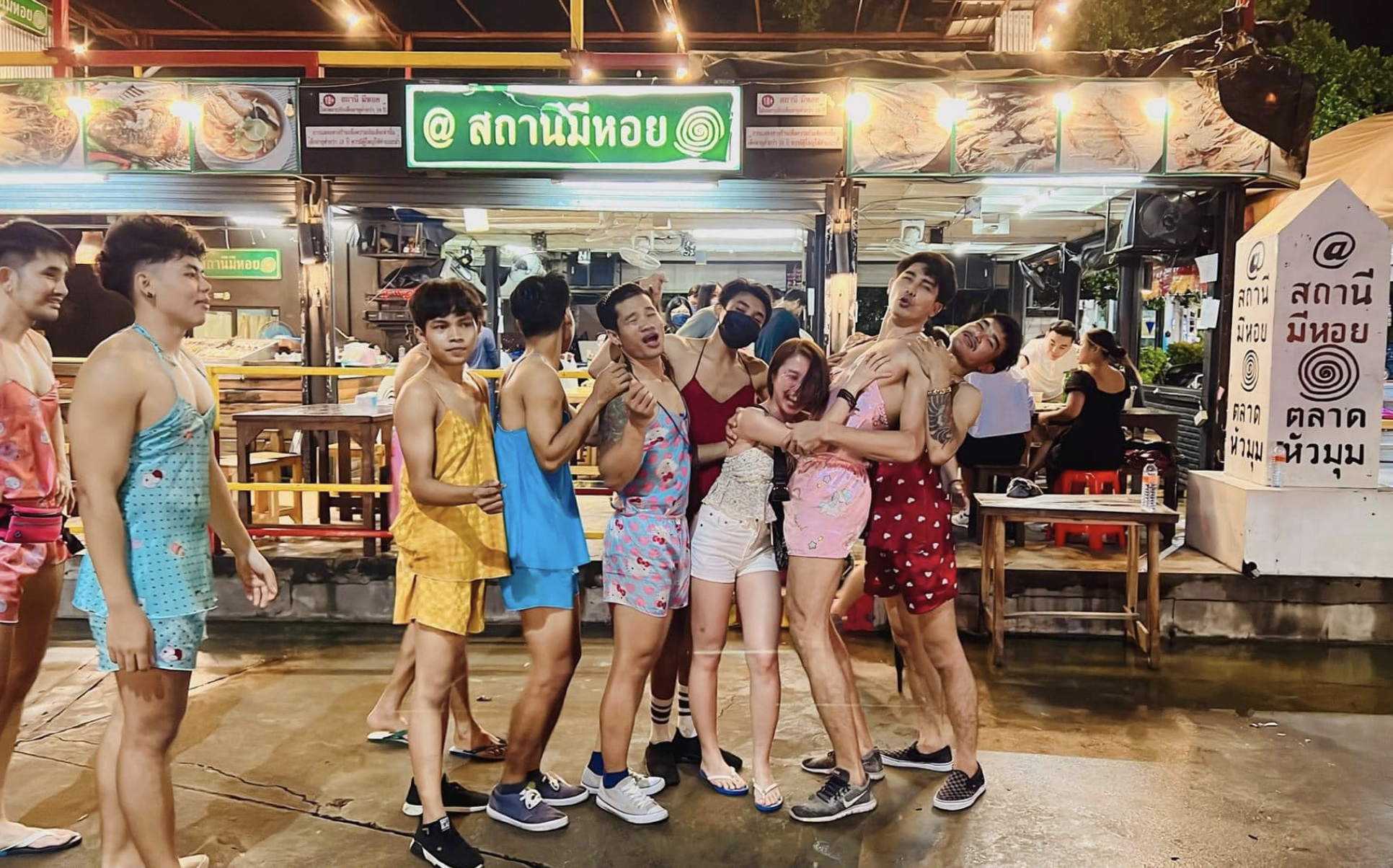 The guys from the Thai Hot Guy group are super viral, with many tourists making the stop at the Bangkok restaurant just to see them
However, it was announced yesterday (Mar 22) that Privacy Club's plans have been scrapped, and Thai Hot Guys will not be having their first performance in Malaysia after all.
It was said that the restaurant was planning to sell limited entry passes to their grand opening at RM888 (S$270) per ticket but the idea did not sit well with many Malaysians.
The news of the Thai group's visit was met with fierce backlash, with local police receiving 60 complaints against the event.
According to CNA, Parti Islam Se-Malaysia (PAS) secretary-general Takiyuddin Hassan criticised the event for allegedly promoting "hedonistic culture, pornography, and casual sex"."
He also labelled the event as "outrageous, insensitive, immoral and even disgusting" and pushed for it to be cancelled.
Incidentally, the month of Ramadan begins today (Mar 23). As such, the establishment was also urged to be more sensitive to communities observing Ramadan.
General negative public sentiment towards the event resulted in Privacy Club receiving a stern warning from the authorities.
Privacy Club posted a picture of their licence to prove that it has yet to expire
A representative from Privacy Club has since addressed the situation, telling Malaysian media that they were not expecting such an uproar.
They confirmed the cancellation of the event and explained that Thai Hot Guys were only invited "for the ribbon cutting ceremony, and not to perform".
They also did not expect to cause a "misunderstanding" due to the use of Thai Hot Guys' image for the event poster.
According to CNA, the Political Secretary to the Prime Minister Azman Abidin asserted: "The premise also does not have an entertainment license nor did it apply for one to conduct such entertainment activities".
In response, Privacy Club's representative clarified that their business is "a restaurant, not a bar", and they have regularly updated their restaurant license.
They also posted an image of their license, proving that it is still valid until July this year.
Privacy Club has since taken down all Thai Hot Guys event-related content on their social media, including the information about their grand opening. 
Photos: Staneemeehoi (สถานีมีหอย ตลาดหัวมุม เกษตร-นวมินทร์)/ Facebook, Malaysia Pub 马来西亚酒吧/ Facebook