Muslim Couple Opens Stylish Butchery With Halal Coffee Dry-Aged Beef & Artisanal Sausages In Upp Thomson
The Meatery's sleek new space at a quiet residential estate is styled after gourmet butcheries in Australia. Here, culinary school grads make halal-certified sausages, burger patties and more.
Three years ago, Renga Vellasamy, 41, and Sophina Smith, 40, opened Muslim-friendly butcher shop The Meatery at Sunset Way with the hopes of fulfilling a specific need in the market. "I converted to Islam more than ten years ago. Previously, I bought prime meats from institutions like Huber's Butchery and Culina but after embracing Islam, I realised there's a huge gap in the market for good quality halal meats," shares Renga, who converted to Islam a year before marriage to his Muslim wife. The mixed-race couple – Renga is Indian and Sophina is Eurasian with Javanese lineage – have three kids.

"We wanted to start somewhere small and we've always eyed this space at Sunset Way that we thought was perfect to start our business. When it became available, we YOLO-ed and took the plunge," he continues, referring to The Meatery's first store at Clementi Arcade, a small mall in their neighbourhood.

Their instincts turned out to be right. The biz did well enough for the Muslim-owned butchery to expand to its current digs at a tranquil residential enclave at Upper Thomson two months ago – about eight times bigger than its previous retail shop. "As our business grew, we were leasing different spaces around the island for storage. We felt that it was time to move into a bigger, centralised space," he says.

The sleek new location, which cost about $150K to renovate, looks like it could be a chic butchery in Australia. It houses a large retail space, several meat processing and cooking areas, as well as walk-in chillers to store meats flown in from countries like Australia, Japan, New Zealand and the United States daily. While the shop doesn't have an official halal license yet, all meats sold here are halal-certified, non-genetically modified, and are ethically raised without the use of antibiotics and hormones.
No part of this story or photos can be reproduced without permission from 
8days.sg
.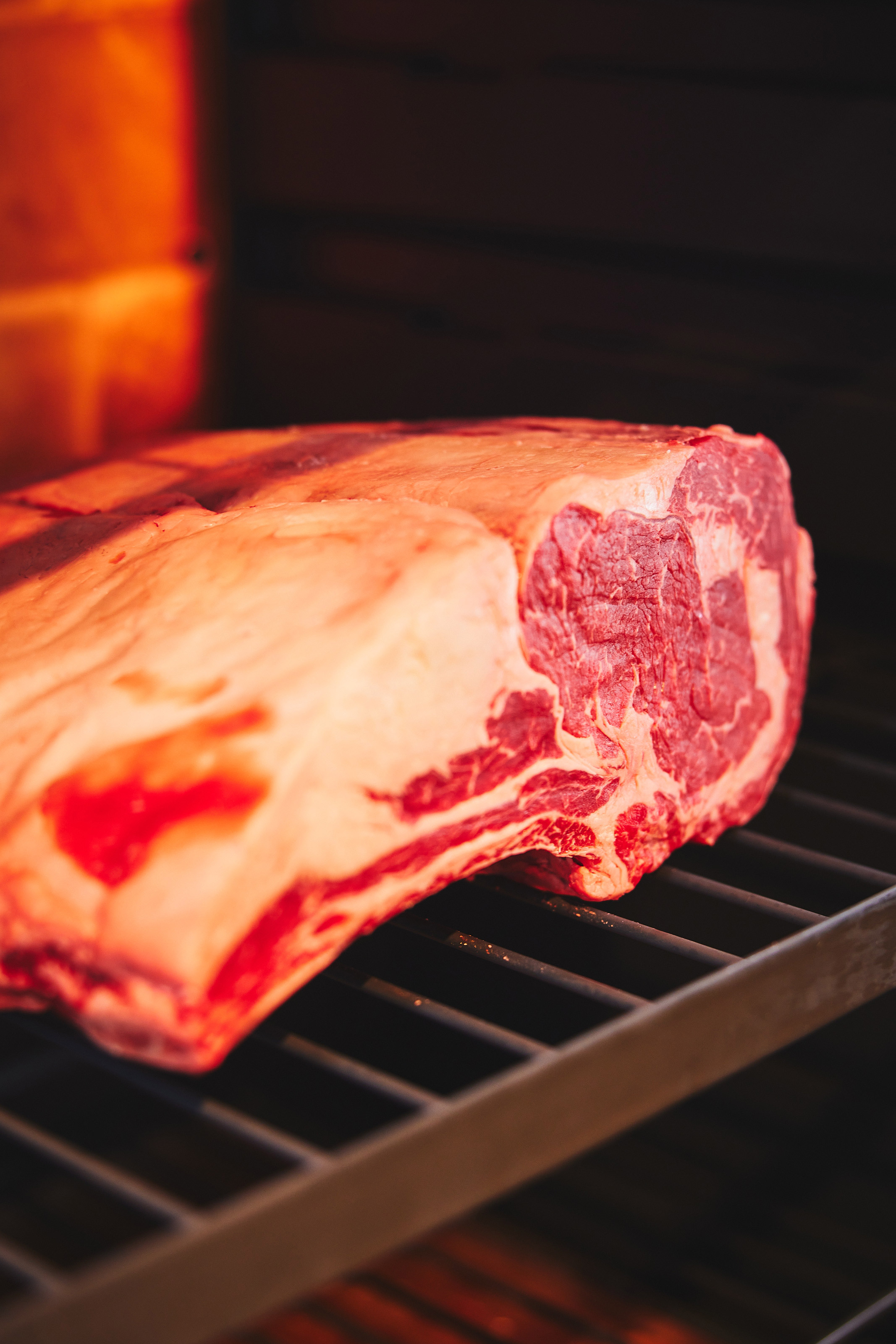 Owners used to work in advertising
The couple worked as account managers in advertising prior to launching their Muslim-owned butchery. Both work full-time at the shop now. "Whenever we wanted to take our clients out [for meals back then], we struggled to come up with [halal] places that are more upscale," shares Sophina. "So for our butchery, the [longer-term] goal is to work towards something like Victor Churchill [a high-end Australian butcher brand with bar food]. They have marble tiles, glass walls and a dry-aged room – in the halal market there isn't a place like that so we thought it'll be nice to create that experience here." 

Their advertising experience has proven useful in their entrepreneurial journey, too. "Working in advertising has taught us how to fail faster. As account managers, we have to be strategic thinkers and this has been very helpful from an entrepreneurial perspective.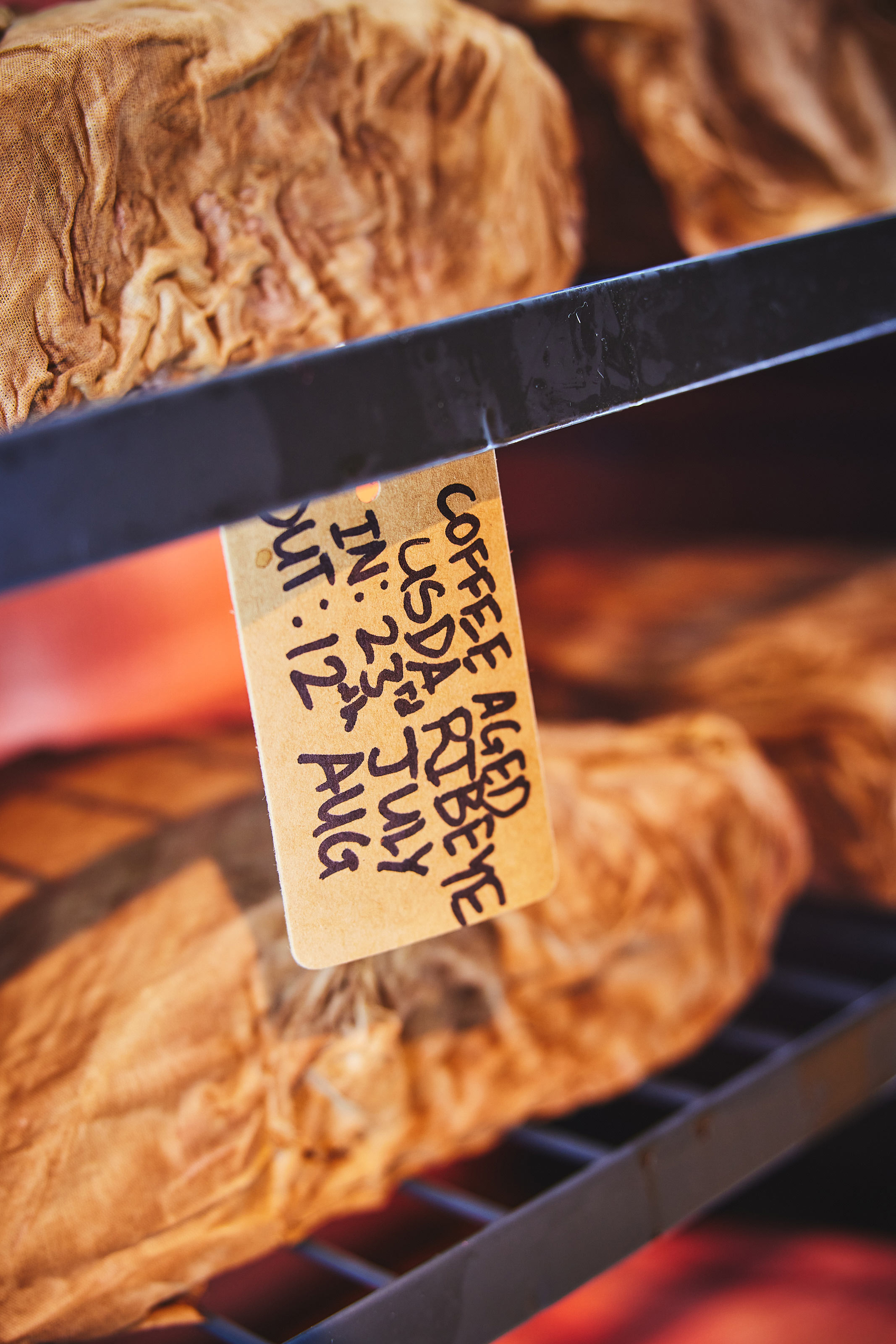 Not limited to Muslim customer base
"We get about a 50-50 mix of Muslim and non-Muslim customers. Our goal is for the brand to be known for quality meats that just happens to be halal," says Sophina. "Most of our non-Muslim customers come here for cuts that they cannot find anywhere else, like our hangar steaks, picanha (also known as rump cap) and a wider selection of rib-eyes," adds Renga. 

Currently, about 60 percent of their sales come from online orders and the rest are mostly walk-ins. They also supply to partially Muslim-owned cafe chain Dutch Colony Coffee Co and some home-based businesses. "Some of our Jurong customers have complained [about the move to Upper Thomson] but they still come by," he quips. Their customers also include chefs (we're told celebrity chef Bjorn Shen has visited the shop) and culinary school students.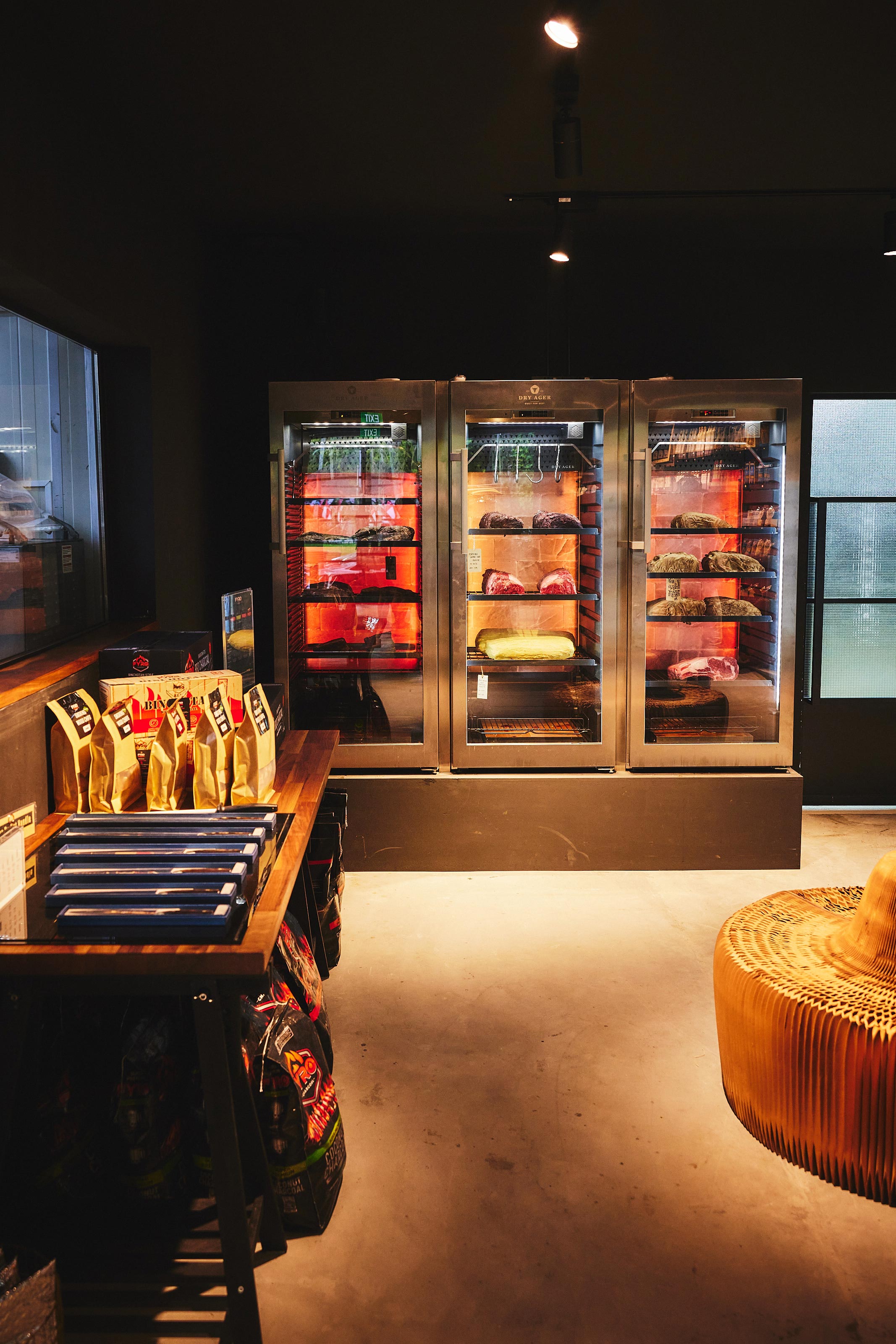 Halal vs non-halal quality meats
Sophina observes that a growing demand for halal-certified meats has made them easier to procure than before. "The market recognises the opportunities within this growing segment – Asia Pacific alone constitutes almost 60 per cent of the worldwide demand for halal meats," she says.

The price difference between the two is largely dependent on the country of origin. "I would say that in Australia, the cost difference is negligible as a large volume of their exports go to Muslim-dominated countries such as the Middle East and Malaysia. In countries where it is harder to find a Muslim-catered abattoir, such as Japan, the cost [is higher]."

Taste-wise, Renga believes there isn't a significant difference. "I don't think [it's] noticeable to the average consumer, particularly if you don't do a side-by-side blind comparison. The difference isn't as jarring as say, between a quality cut and one that has been exposed to growth hormones or frozen for a long time."

"There's a study that shows that the quality of meat is lower when an animal is stressed. In my opinion, farms that rear quality breeds [regardless of whether they are halal] tend to ensure a more humane treatment of their meats during the process of slaughter [which leads to better-tasting meat]," he says.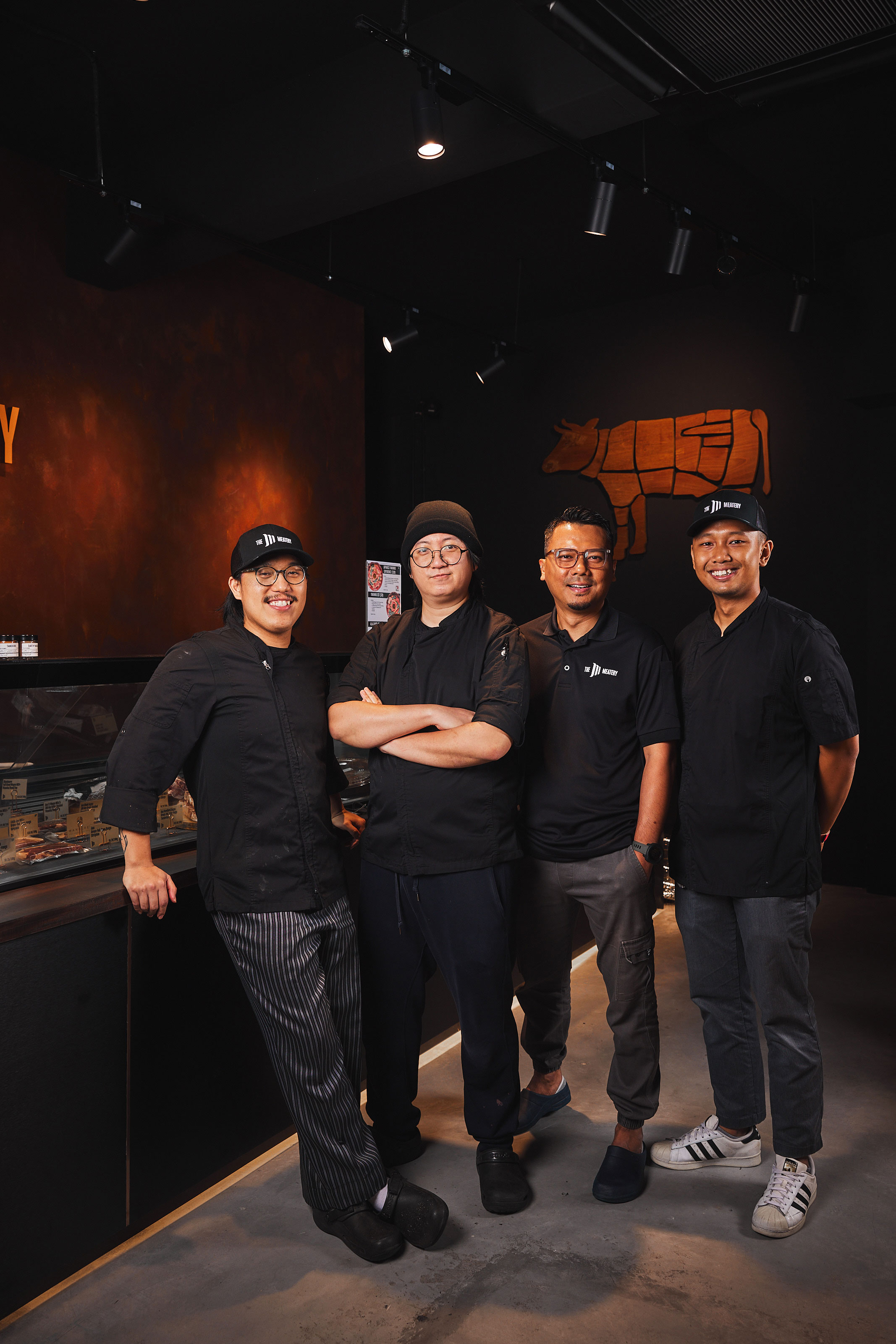 The pedigreed culinary crew
Renga and Sophina hired The Culinary Institute of America (Singapore campus) graduates Destin Tay, 28, (far left) and Danial Lo, 30, (second from left) to develop house-made products like cured meats, sausages, meatballs and patties, while operations manager Suhaizan Dahlan, 42, (second from right) and assistant manager Muhammad Adib Syahmi, 24, (far right) run the floor.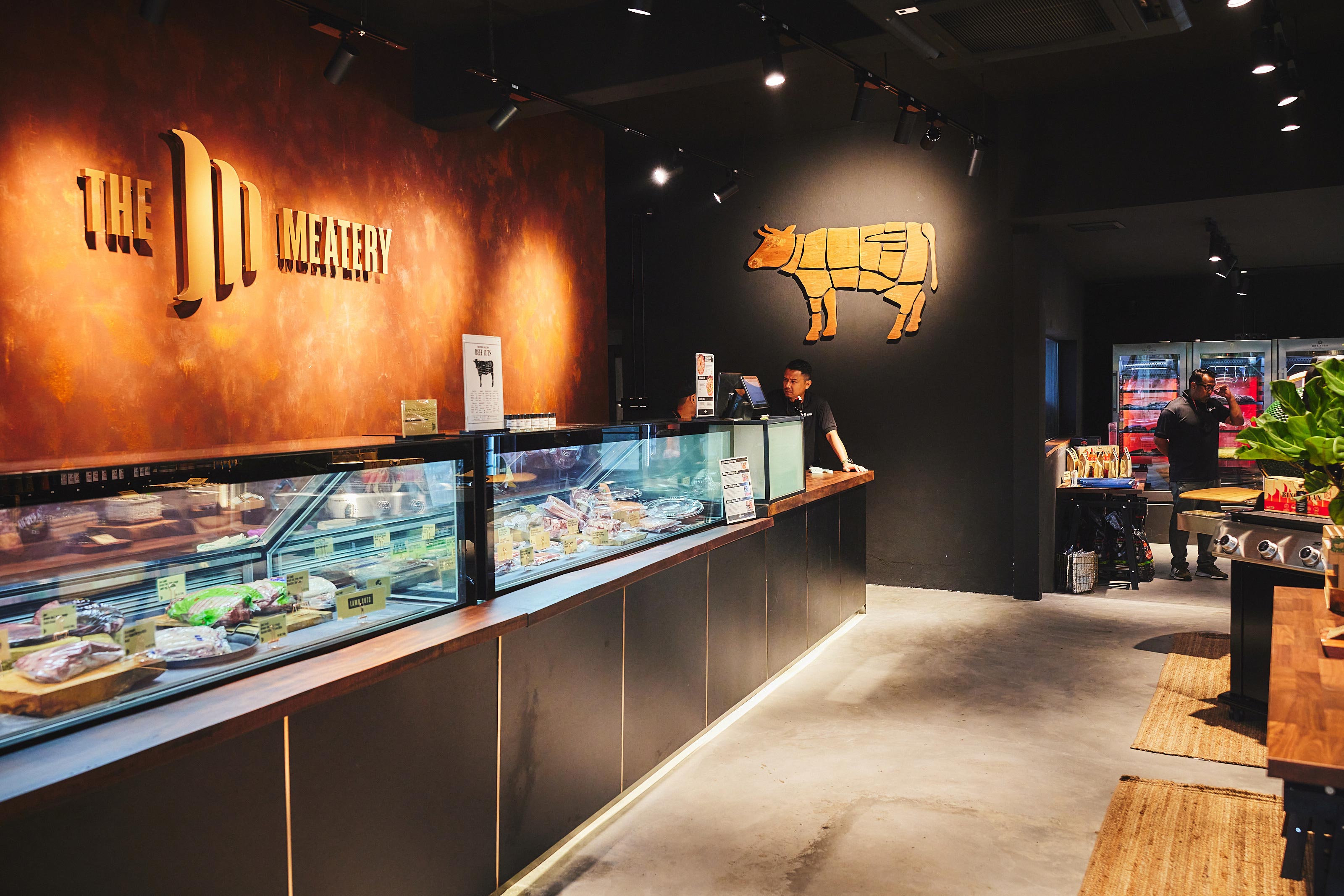 The look
Decked out in dark walls and warm wood, the industrial chic butchery sports a minimalist decor where the products take centrestage. Near the entrance, a long display counter showcases sample cuts (all meats are cleaved to order here). Venture in to peer into steel and glass cabinets displaying dry-aged beef as well as house-made products like sausages, meatballs and burger patties.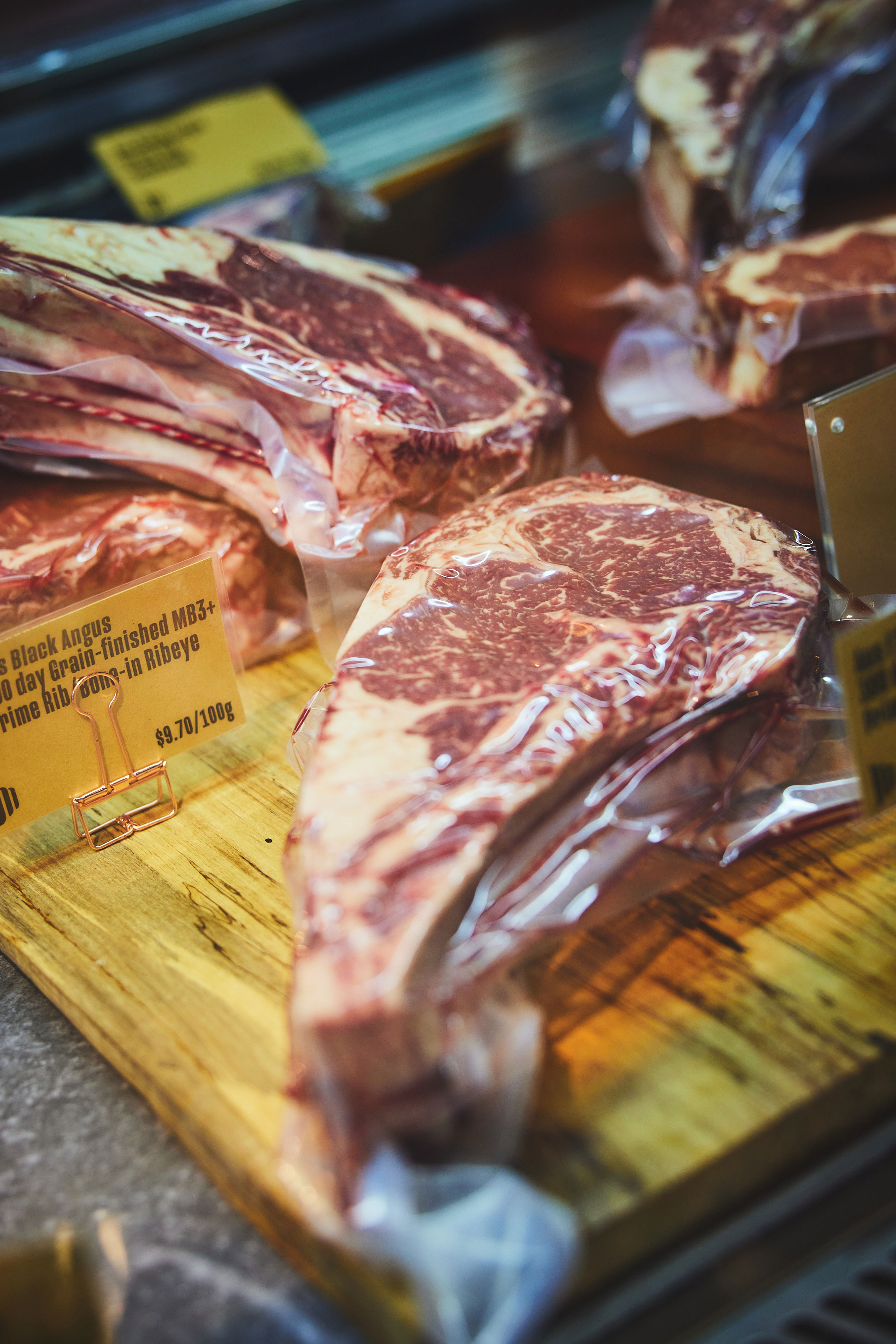 Steaks for every budget
Suss out the goods from Australian Black Angus rump cap ($6.40 per 100g) to Tajima wagyu MS8 rib-eye from Australia ($27.65 per 100g) – something for every budget, in other words. Fans of the famed Australian Blackmore full blood wagyu from Victoria will be pleased to know that the halal version is available here too: a rump cap goes for $19.30 per 100g. The shop's friendly, knowledgeable staff are happy to share recommendations and even cooking tips (we overheard a discussion on the best cuts for rendang). You can also order meats from their website – delivery is free for purchases above $120.
Dry-aged beef marinated in interesting flavours
The Meatery is pretty passionate about dry-aged beef. During our visit, we spotted giant hunks of USDA rib-eye covered in coffee-soaked cheesecloth and bright yellow miso-butter-clad Australian Black Angus ribeye luxuriating in The Meatery's futuristic chilled ageing cabinets. Prices start from $33.75 for a 250g slab of the latter. Dry-ageing concentrates the flavours of the meat (as it loses some moisture) so it tastes more intense, as well as helps break down its proteins, making its mouthfeel softer. 
30-Day Kombu-aged Australian Black Angus ribeye, $13.50 per 100g 
The chefs at Meatery cooked us some of this steak to try.
It's intensely beefy but not too funky, and has a bright hint of brininess from the kombu. The meat is more tender than a non-aged steak, and much easier to chew through. If you're new to dry-aged beef, this is a decent entry-level variant to try.
Pantry staples
Besides meat products, there's a wall lined with pantry essentials like pasta, sauces, olive oil and balsamic vinegar. Various spice rubs and house-made sambal and rempah from local artisans Anthony The Spice Maker and Batu Lesung Spice Company are available, too.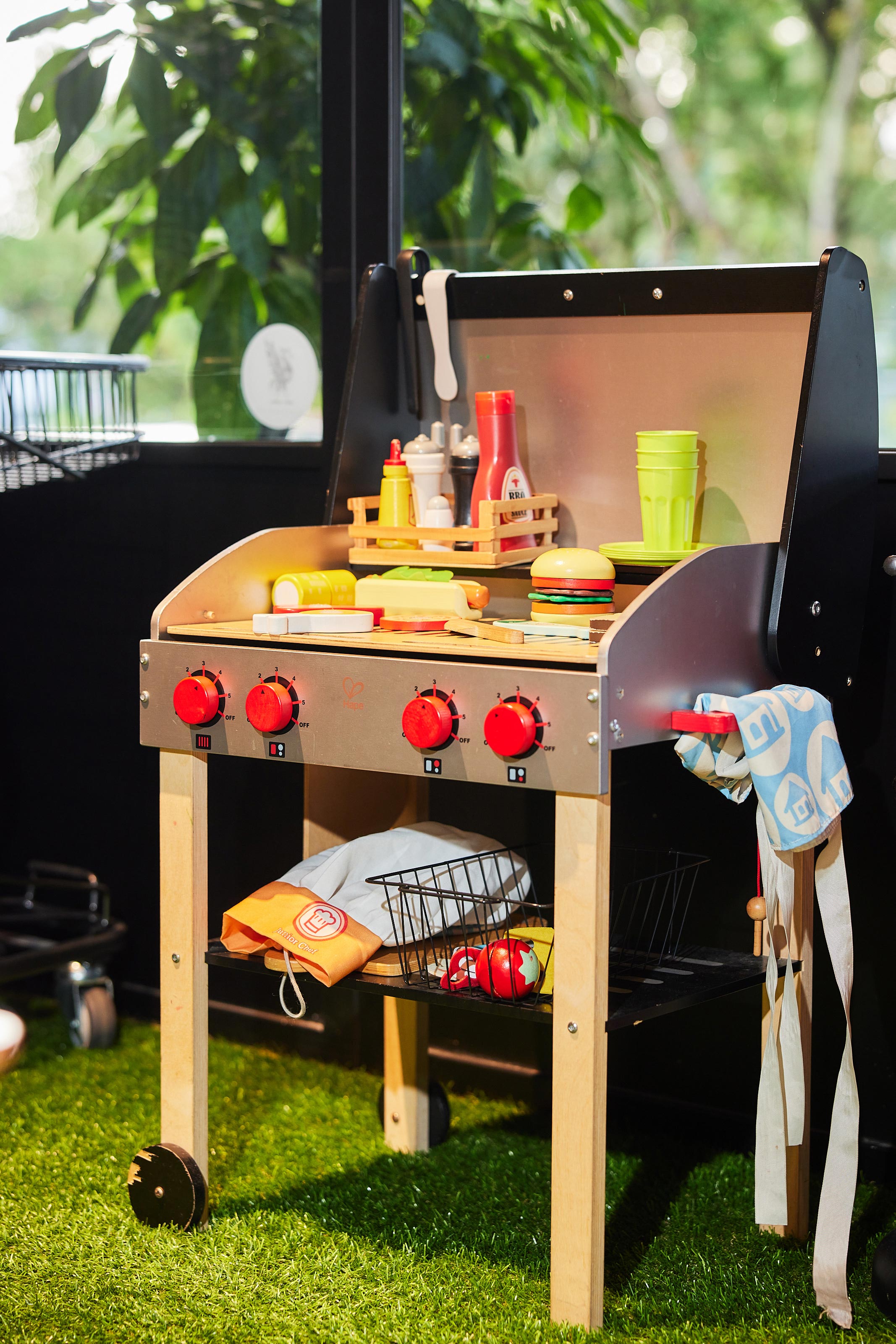 Masak masak
There's even a cute toy kitchen corner to keep the kiddos entertained while the adults do their shopping.
Sausage sorcery
Sausage sorcerer (yes, that's his official job title) Danial conjures up to 80 freshly-made brats daily. Snag best-sellers like the Chicken Sage & Thyme ($10.50 for 320g) and Beef Chorizo ($11.50 for 320g).
House-cured meats available soon
The team is currently experimenting with house-made charcuterie, like beef brisket 'guanciale' and duck 'prosciutto'. "It's actually been quite hard to secure halal-certified charcuterie from overseas as they don't meet our SFA [Singapore Food Agency] regulations, so we're excited to develop our own charcuterie line," shares Sophina.
Look out for weekend specials
Head butcher Destin doubles up as a chef to create limited
ready-to-eat
weekend specials like beef pie, wagyu skewers and lamb roast. Follow their socials to see what's in store for the week.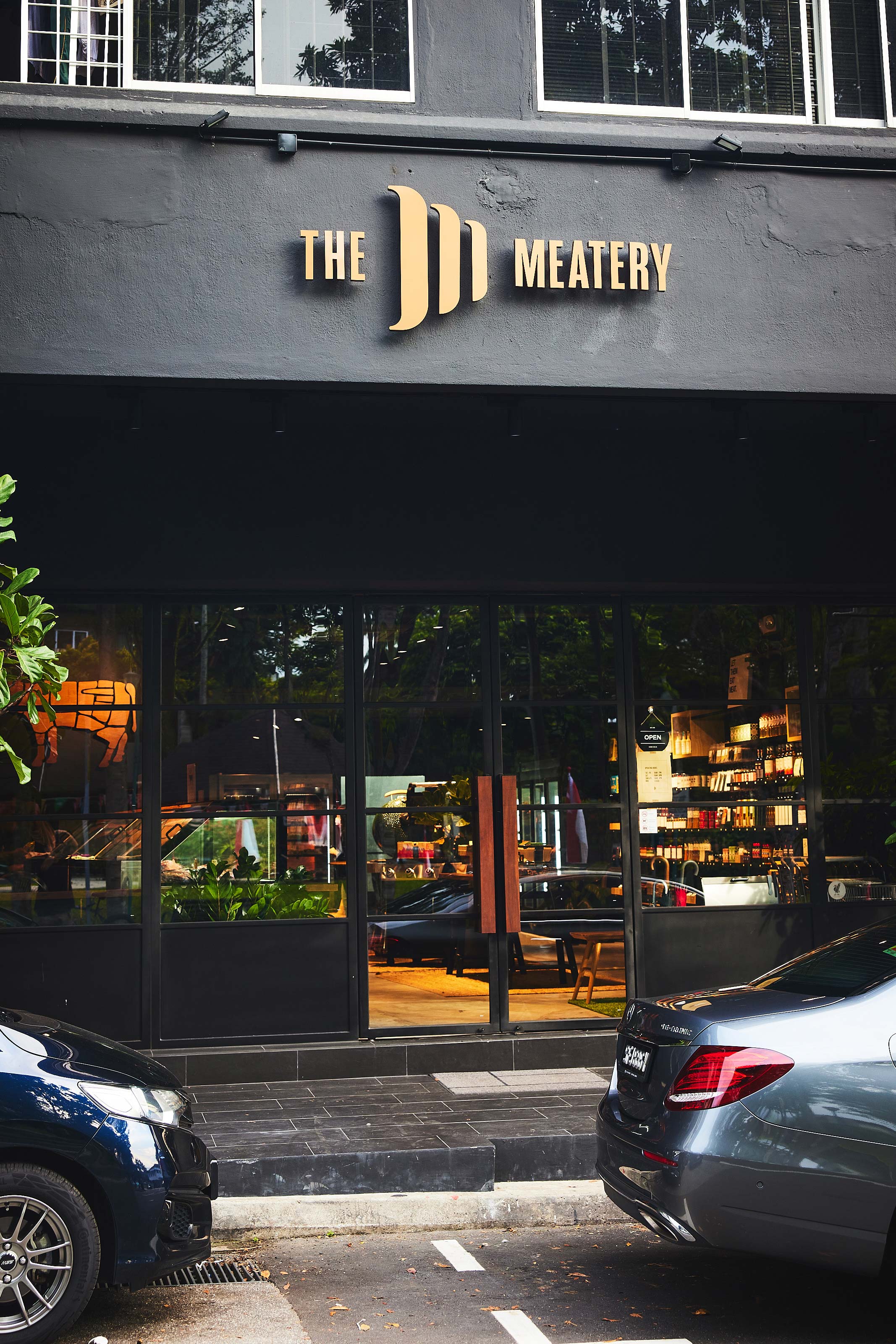 The details
The Meatery is at 10 Jln Gelenggang, S578191. Open daily except Mon. Tue-Fri 10am-7pm; Sat 10am-6pm & Sun 10am-4pm. More info via website, Facebook & Instagram.
Photos: Alvin Teo
No part of this story or photos can be reproduced without permission from 
8days.sg
.