The Muttons' New Izakaya Itchy Bun In Town Has Heartland Hawker Stall Prices
You can get a beer and donburi for under $20 at this drinking hole in the heart of town.
If you think about it, Itchy Bun is a brilliant name for a Japanese eatery (say it out loud and you'll know what we mean). That is what Class 95 jocks The Muttons — aka Justin Ang and Vernon A — have named their latest izakaya, a cosy joint along Prinsep Street modelled after a traditional Kyoto diner.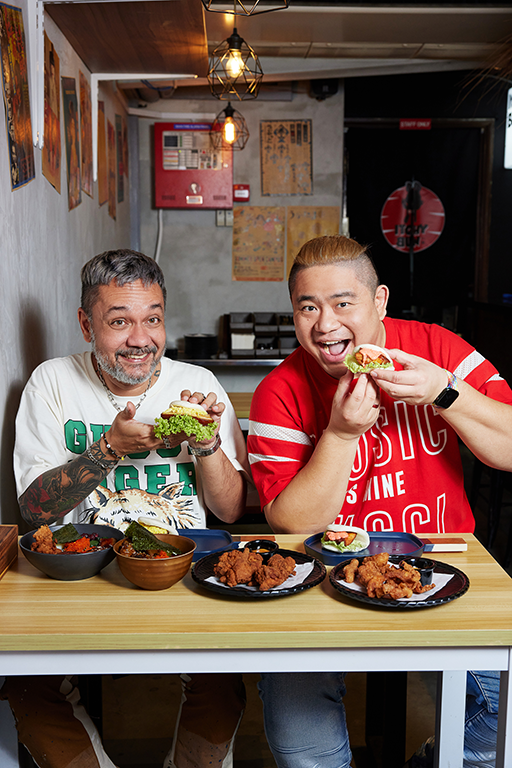 Opening on 22/2/22
On its menu are donburis, izakaya-style bar bites and mod 'kong bak paus' (braised pork belly buns, from $5.80 for two), which inspired the restaurant's name, though there are also lotus bun options with karaage (Japanese fried chicken). Itchy Bun opens next Tuesday. "It's 22/2/22, easy to remember," quips Justin.

We give you a sneak peek of the new drinking hole below: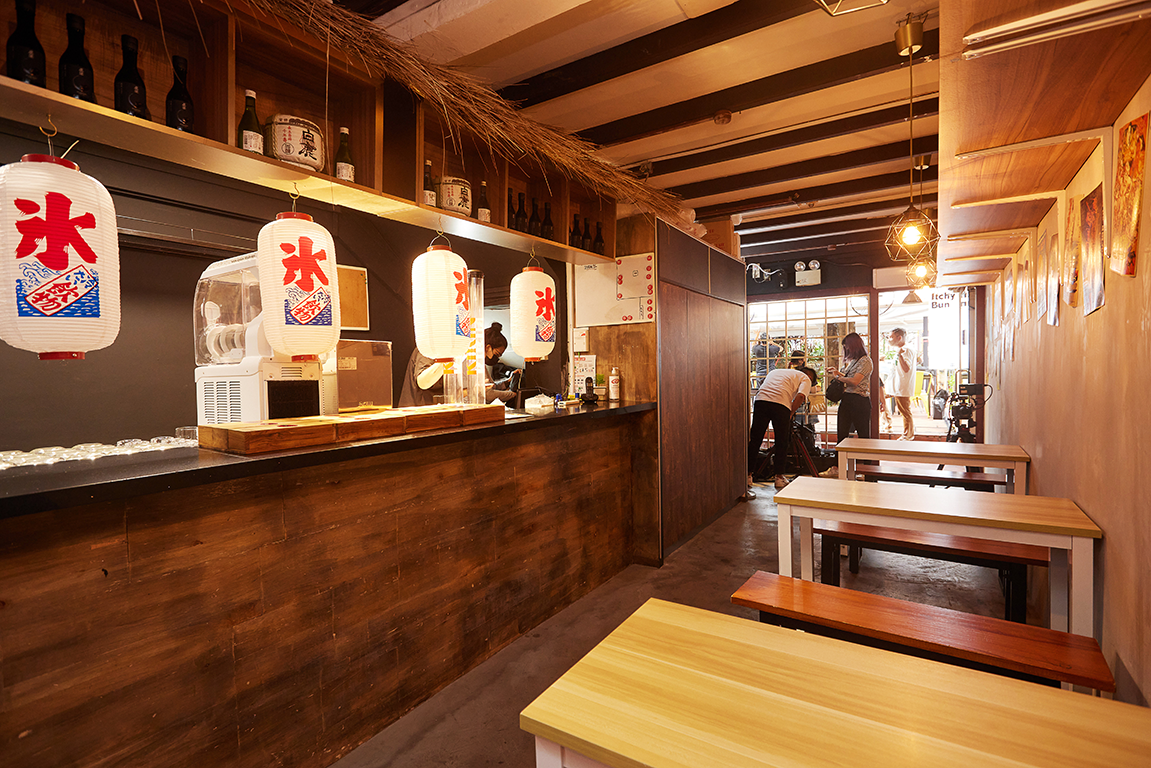 Travel to 'Kyoto'
Itchy Bun is nestled in a row of bars and cafes along Prinsep Street, and offers both indoors and outdoors seating.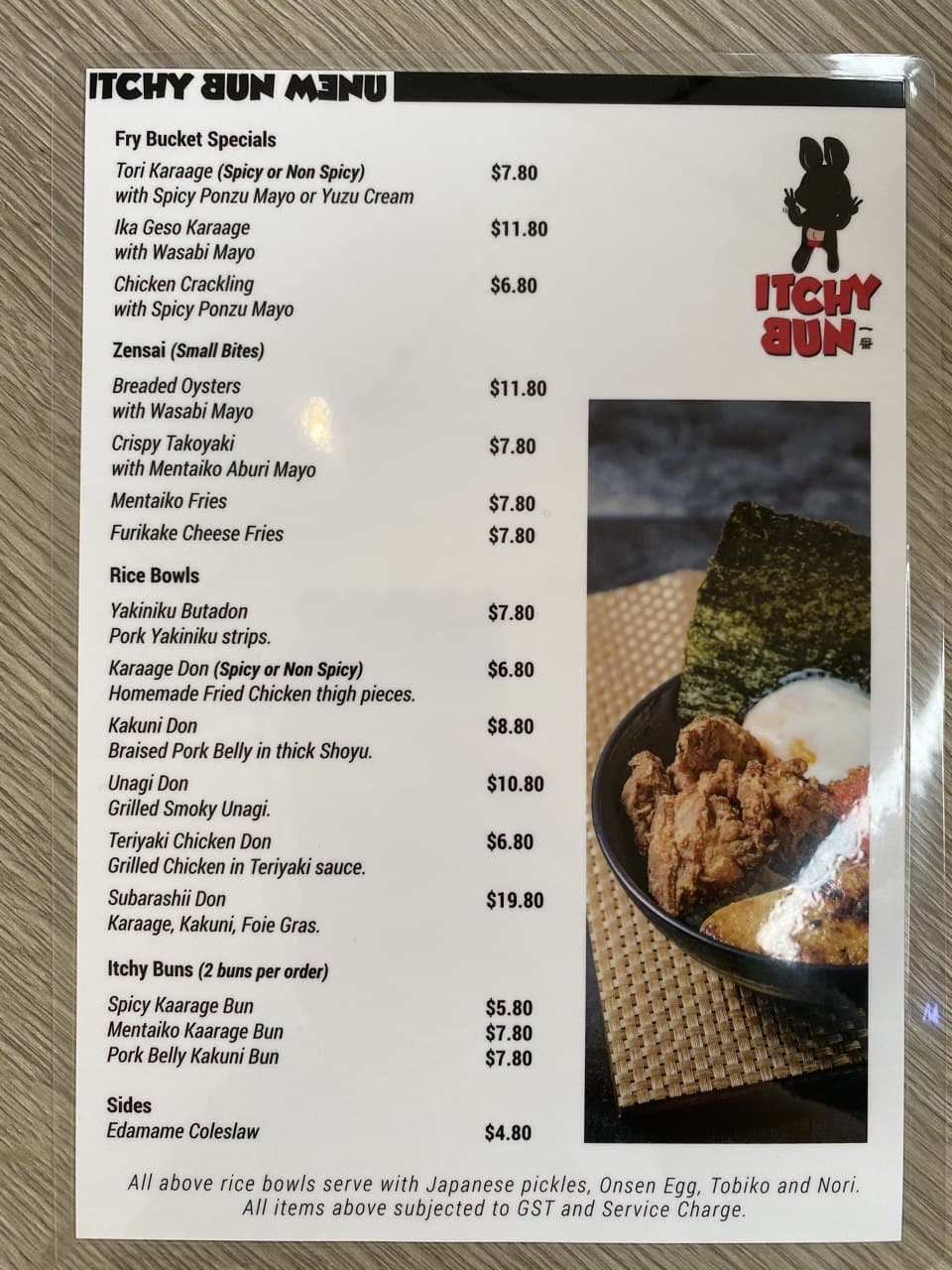 The menu
As it's located near schools like SOTA, SMU and NAFA, prices here are very wallet-friendly for a drinking hole in town, and comparable to a heartland Japanese hawker stall. They start from $6.80 for a Teriyaki Chicken Don, with the priciest Subarashii Don with foie gras going for $19.80. Meanwhile, tipples like Kirin Ichiban Frozen Beer go for $12.80 for a pint ($8.80 for half pint), and $60 for a Kirin Ichiban Tower. There are also six types of sake on the menu (from $28 to $50), all served in a 300ml bottle, like the Masumi Ginjyo Shiro and Masumi Sanka Dai Ginjyo.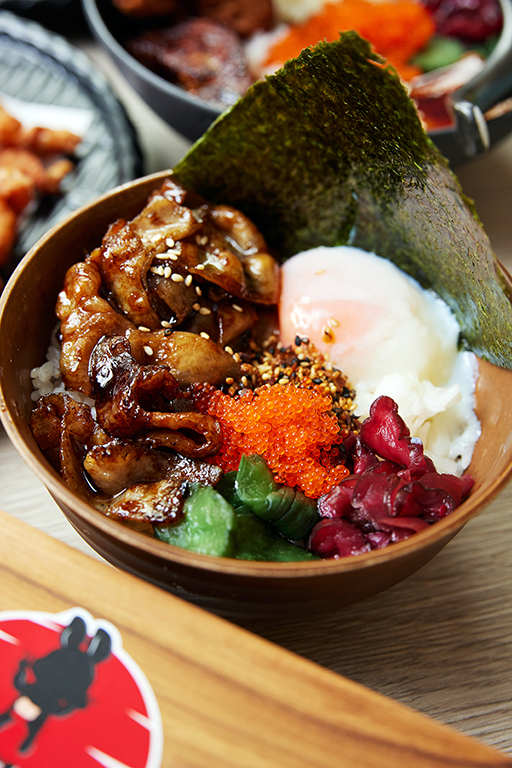 Yakiniku Butadon, $7.80
At $7.80, this reasonably-priced bowl makes for a decent comfort meal. You get strips of grilled pork (a bit too sweet on our pre-opening visit), tobiko, pickles, seaweed and rice draped with a gooey onsen egg. The grilled Unagi Don ($10.80) is also value-for-money.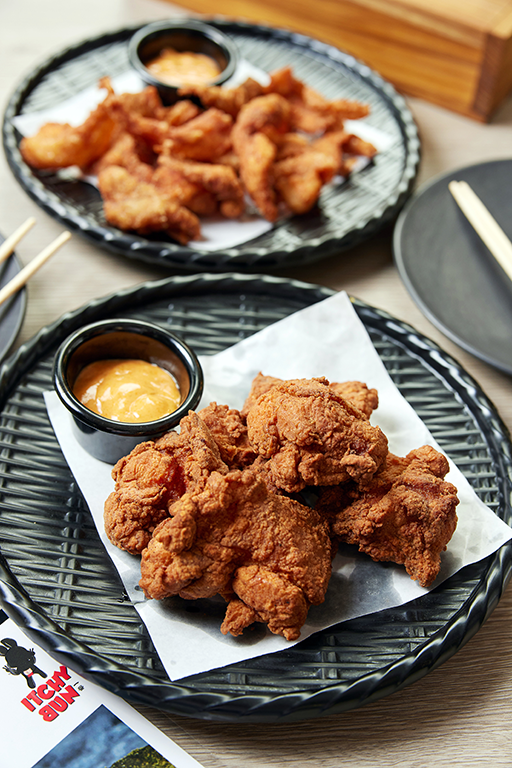 Tori Karaage, $7.80 (8 Days Pick!)
At Justin's recommendation, we ordered the Tori Karaage, a platter of addictively-seasoned tender chook with delicately crispy fried skin that we could eat a bucket of with the accompanying ponzu mayo dip. Wash it down with a cold beer.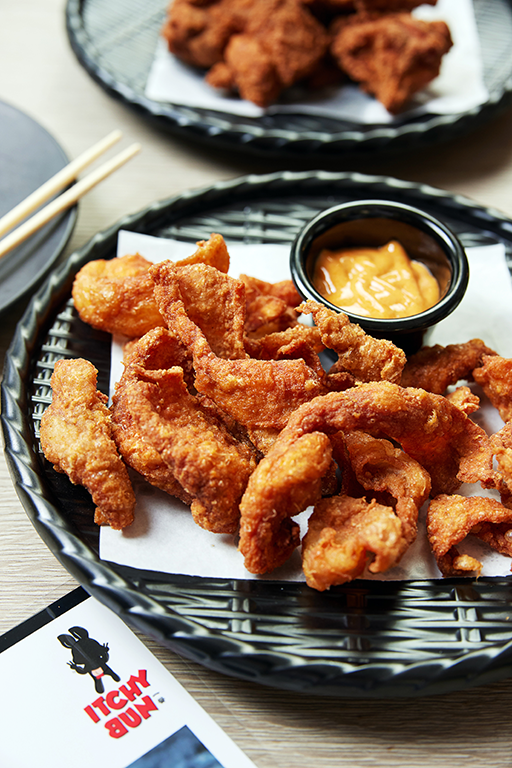 Chicken Crackling, $6.80
The fried chicken skin here is moreish enough, fried to a light golden crisp without being too greasy.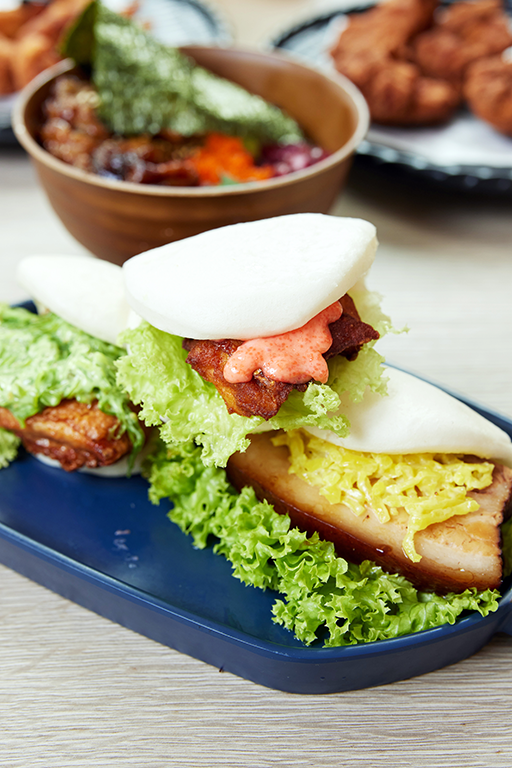 Itchy Buns, $5.80 to $7.80 for two
The eponymous buns here sound promising; a karaage option with seaweed mayonnaise, another fried chicken pick with mentaiko mayo, and braised pork belly. Fried chicken and lotus buns aren't our favourite combinations even with creamy sauces; the flattish steamed bun, which doesn't have the fluffy, pillowy texture of a plump bao, goes better with fatty braised pork belly. Itchy Bun serves a luxurious slab topped with crunchy takuan (pickled daikon) that's not as aggressively salty as the Chinese-style soy sauce-soaked kong bak.

Itchy Bun opens Feb 22 at 44A Prinsep St, S188674.

Photos: Kelvin Chia