"My Son Needs A Lesson On Respect": Kevin Cheng After His 3-Year-Old Son Stomps On His Scarlet Heart Poster
By now, we're sure you would have heard news that celeb couple Kevin Cheng, 53, and Grace Chan, 31, are expecting a third kid.
The couple has two sons, Rafael, three, and Yannick, one, and often take to social media to share how cute their boys are.
However, a recent Instagram vid from Kevin showed us how one kid can already be a handful.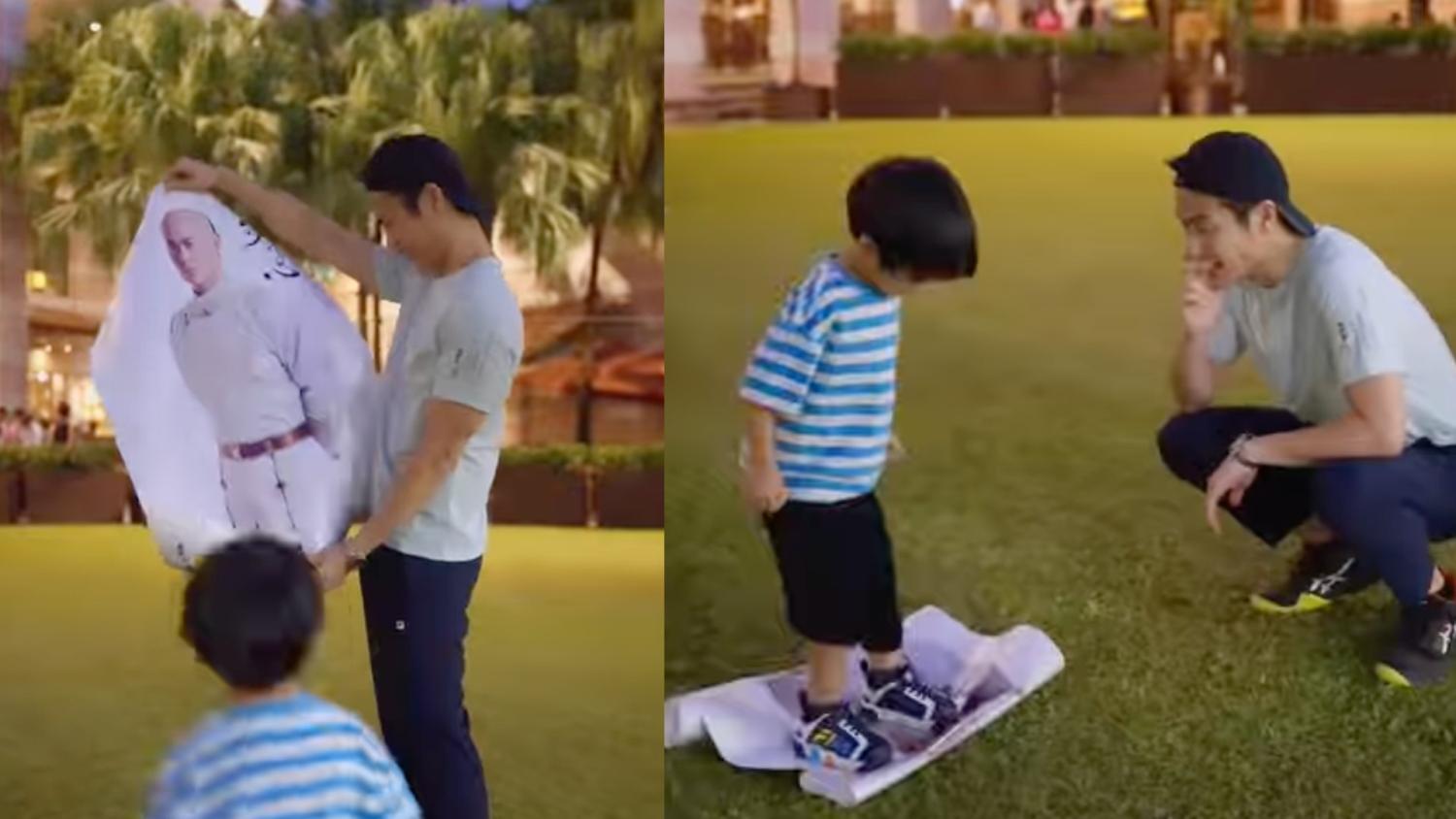 Kevin was very patient with Rafael as the latter jumped all over his poster
In the clip, Kevin is first seen holding a poster of himself from when he starred as the charming and sweet Eighth Prince in 2011 time travel drama Scarlet Heart.
As Kevin admired his poster, Rafael ran into the frame and grabbed it from his dad's hands.
What happened next was something that made us chuckle, but also go 'Oh no' at the same time.
Rafael threw the poster on the ground, and went on to stomp and jump all over it.
Kevin then squatted next to the poster, seemingly telling his son to stop whatever he was doing. However, the three-year-old only smiled cheekily as he gave the poster one last kick before running off.
"I think my son needs a lesson on respect," wrote Kevin in the caption.
Some netizens got a good laugh out of the vid, with some leaving comments saying that Rafael was "sent by the Fourth Prince, Nicky Wu," who was the Eighth Prince's love rival in Scarlet Heart.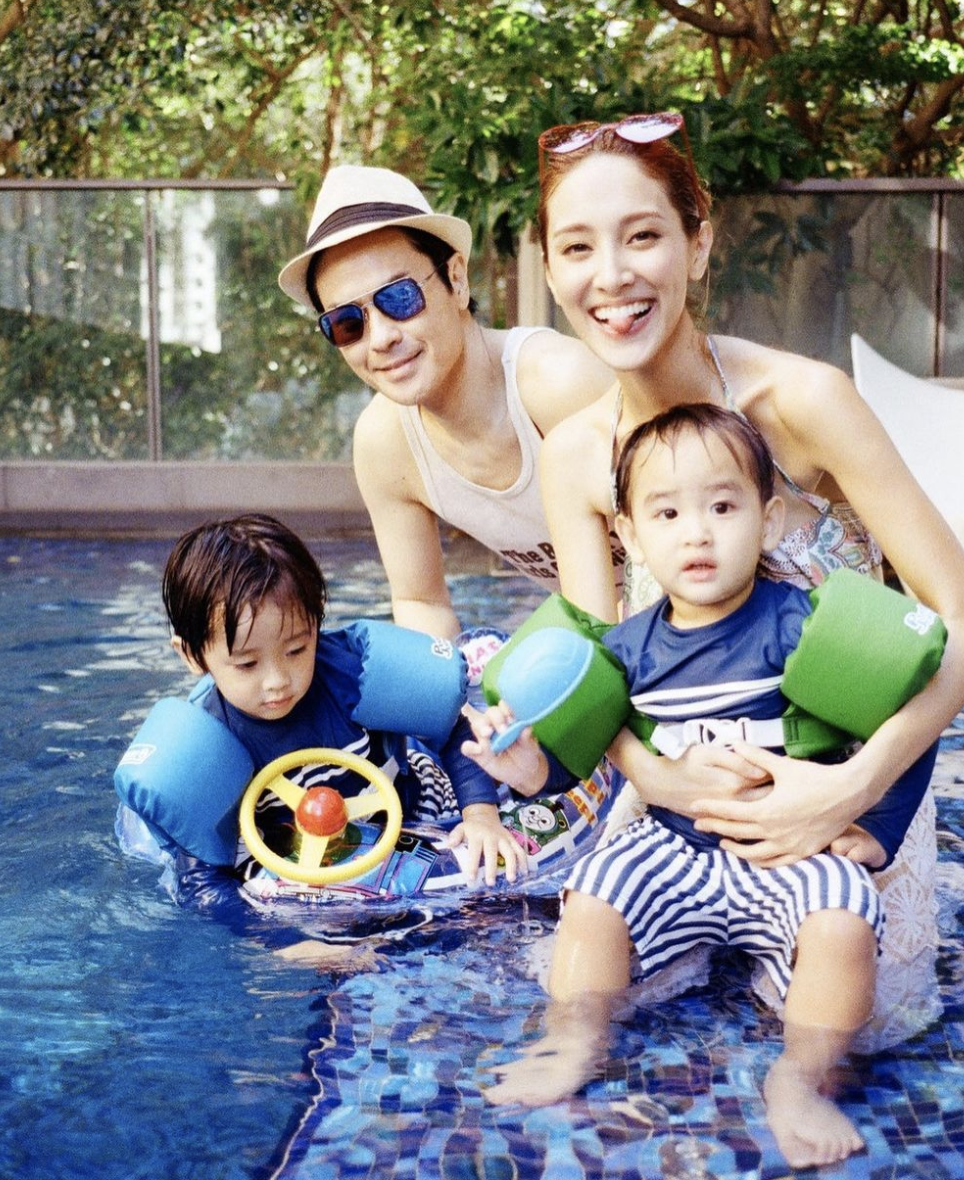 Kevin and Grace with their boys, Rafael and Yannick
Others however, were shocked by Rafael's actions, and advised Kevin to correct his son's behaviour.

"Zero respect, you need to teach him," and "He really needs a lesson on respect," were some of the comments.
One netizen also admired Kevin's patience, writing: "You're still grinning, you have such a good temper."
Grace's comment on the vid — she simply wrote "Tsk Tsk", coupled with a laughing crying emoji — also receieved more than 50 likes, probably from those who share the same sentiment.
Photos: Sinchew News, Kevin Cheng/ Instagram