Myolie Wu says she never expected to marry and become a mother of 3
The star says that it's easy for celebs to date, but hard for them to find a life partner.
Hong Kong actress Myolie Wu and her adorable sons — Brendan, five, and Ryan, three, and Liam, two, often make headlines, with Myolie sharing about her life as a mother-of-three, and the hijinks the kids get up to. 
In a recent radio interview, the actress, 43, shared more about mum life, revealing that she never expected to tie the knot and become a mother.
She first shared about how she celebrated Mother's Day this year with her husband, businessman Philip Lee, revealing that she received her first handmade gift from her eldest son, Brendan this year.
When asked to share more about tying the knot and becoming a mother, however, Myolie confessed: "This [life path] was never something I pursued, but I'm grateful life worked out this way."
She went on to share that as a celeb, it's easy to date, but hard to find a life partner.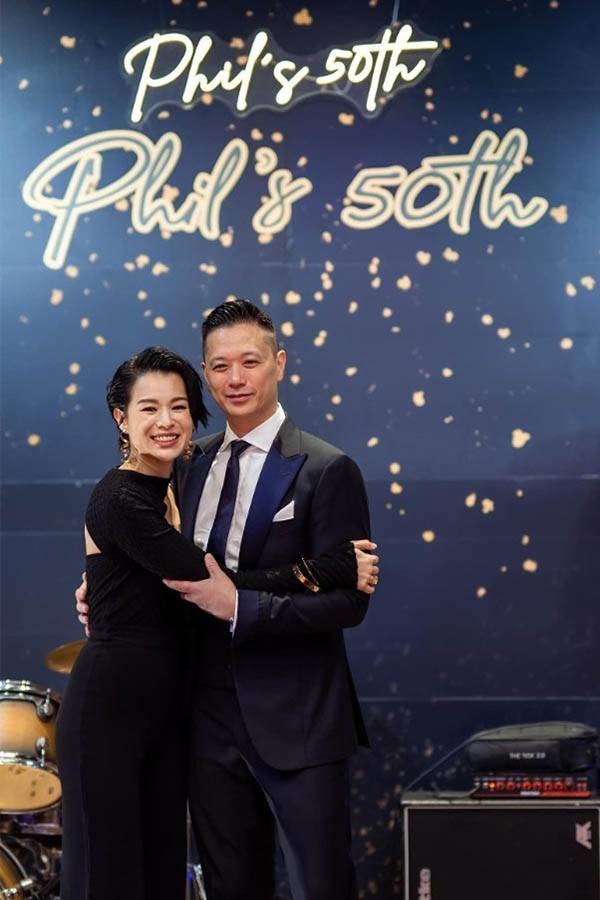 Myolie and Philip celebrated their seventh wedding anniversary recently.
"Your other half has to really understand your work, and has to bear public scrutiny. Some people will be frightened, thankfully, I found a husband who's courageous, I'm thankful that he had the courage to marry me," she said.
Myolie then praised Philip, saying: "I like how forthright he is. Back then, when he was 41 and I was 35, he said: 'I know you want to find your ultimate partner'. He's not someone who's honey-tongued, I found him to be very sincere. He was not married then, and neither was I, so everything progressed normally."
Philip proposed to Myolie just three months after they first got to know each other. She shared more about the proposal, revealing that he kicked things off by asking her if she "could see with her glasses on", as Myolie had taken off her contacts for the day when they met for dinner that day.
"I thought to myself: 'What kind of question is that? Of course I can see'. Then, we went to his place, and he gave me a mini slide projector, with our pictures inside. The last slide was one of a diamond, and then he took out a pouch, with rice grains inside. It turned out that the diamond ring was buried among the rice grains!" Myolie recalled.
The actress laughed that she totally did not expect the proposal at all, and that she was bare-faced then.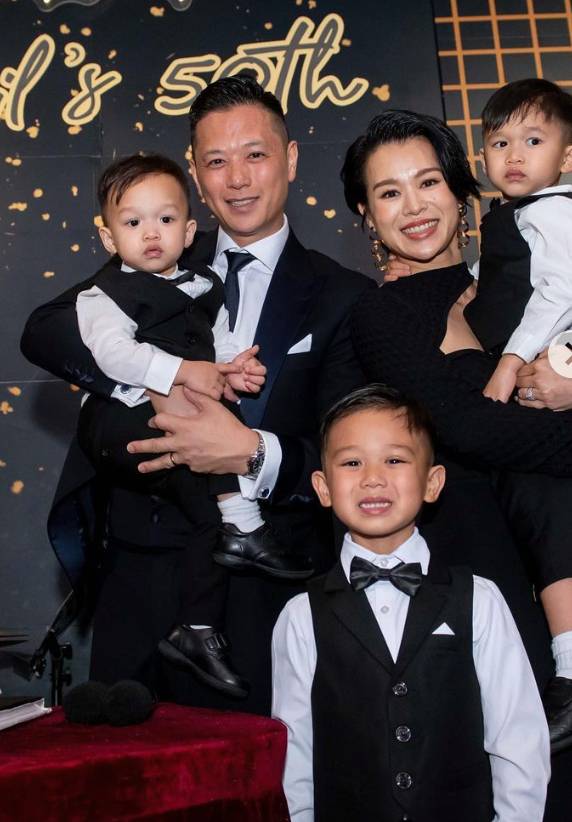 What a sweet family.
Soon after they tied the knot, Myolie became pregnant with their first child. At that time, she was filming the 2017 drama, Nothing Gold Can Stay, and she had to fly to China for filming when she was about two months pregnant. 
Only the director knew that Myolie was pregnant, with the star only breaking the news to her co-star, Chinese actress Sun Li, during the last scene they filmed together, as it was a fight scene.
She went on to reminisce about her birthing experiences, musing that every birth was different. Myolie laboured for four hours for their first child, and chose to forgo an epidural. For their second child, she opted for an epidural, and for their third child, Myolie opted for a standing birth, as their baby was really big.
Finally, when asked if she'll try for another child, Myolie answered: "My mother-in-law and husband really like daughters, but I can't give a definitive answer. I'm already old, we'll have to see how things go."
Photos: PBE Media, Myolie Wu/Instagram