Netizen Who Accused Alan Tam, 71, Of Affair With Fan, 23, Doubles Down By Sharing More Pics; Takes "Legal Responsibility" For Posts
One of the photos shows a man putting on — or taking off — his pants.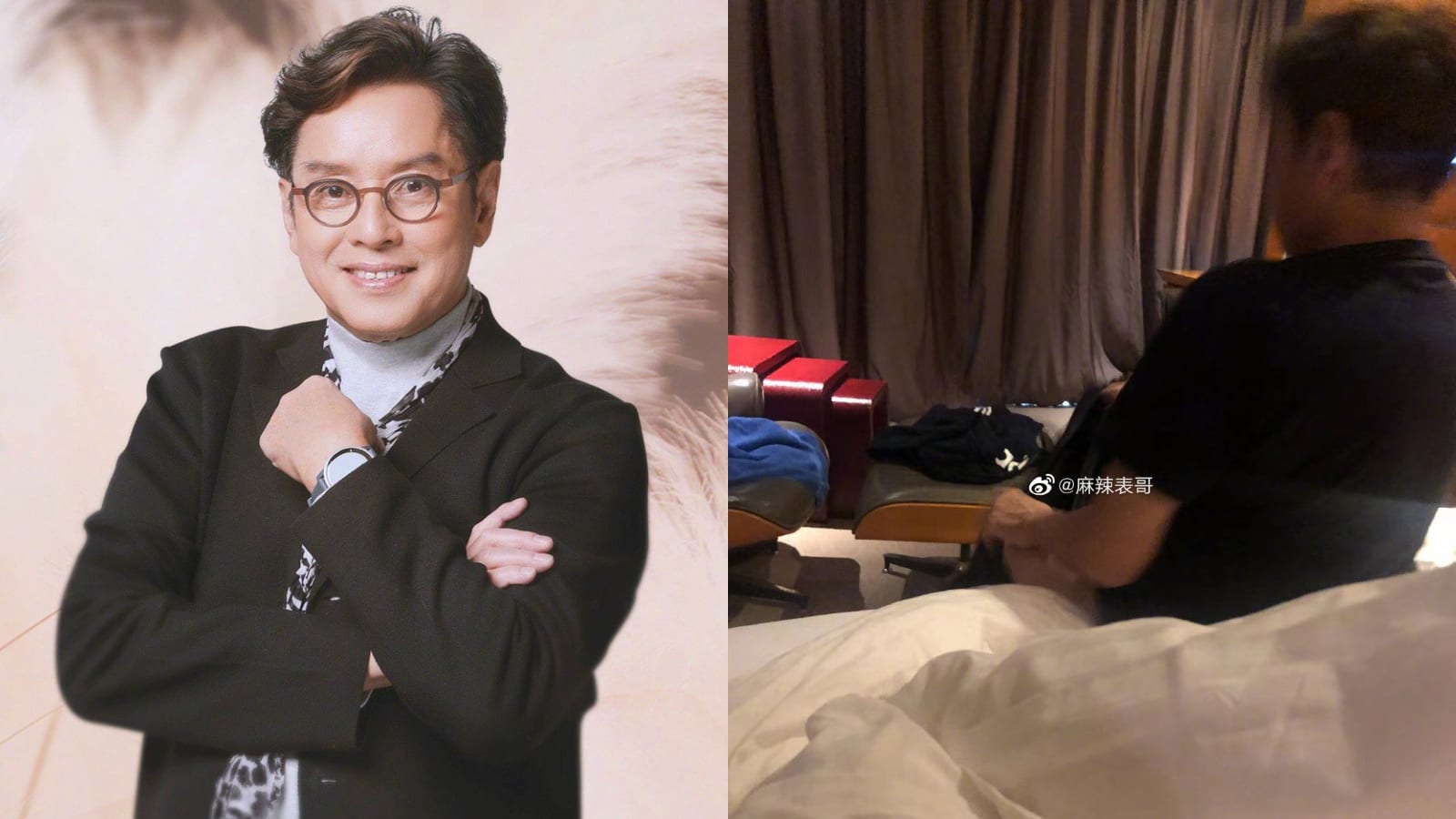 Veteran Cantopop singer Alan Tam, 71, may have shot down the unsavoury allegations that he is having an affair with a Chinese female fan 48 years his junior, but the anonymous netizen who called the star out is refusing to back down.
On Tuesday (Nov 23), a Weibo user who is only known as "Sad Beef Noodles" accused Alan, who has a pretty interesting love life to say the least, of sleeping with his fans in China, including the former's 23-year-old girlfriend.
Alan's agency quickly refuted the rumours and said that he will be taking appropriate legal action.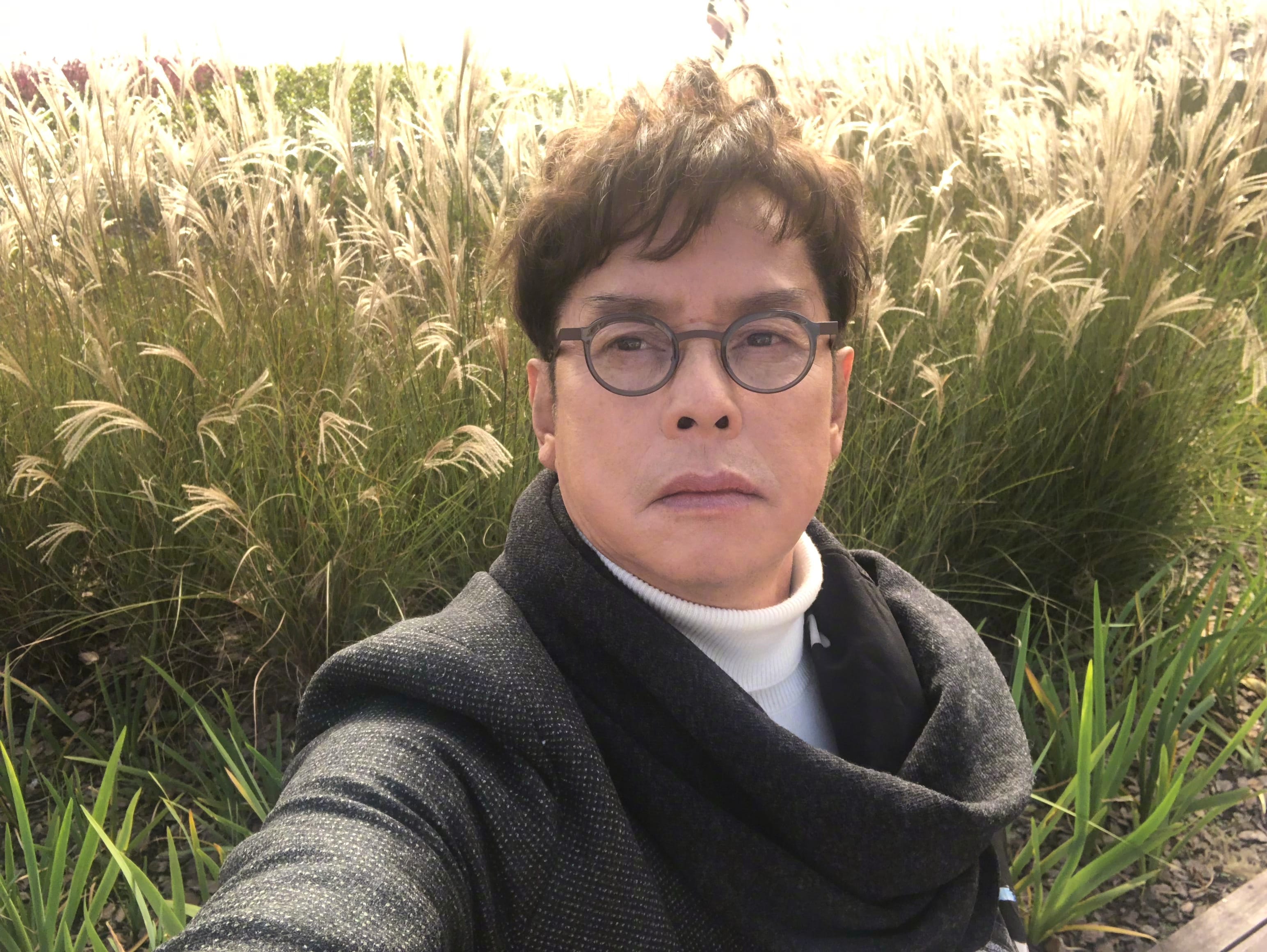 However, that didn't seem to scare "Sad Beef Noodles" at all.
After the denial was issued, he shared a photo of a man with his back facing the camera, which was supposedly taken from his girlfriend's phone. He wrote: "I heard that De Yi Shuang Xin (an idiom used to describe someone known for having both artistic skills and morals, which he's clearly using sarcastically) has released a statement?"
While he didn't identify the man, eagle-eyed netizens pointed out that Alan can be seen wearing the same clothing and shoes in photos that he posted in October last year.
They also recognised the picture of the building in the backdrop as one that was in shots he shared of his friends getting swab tests in a hotel room.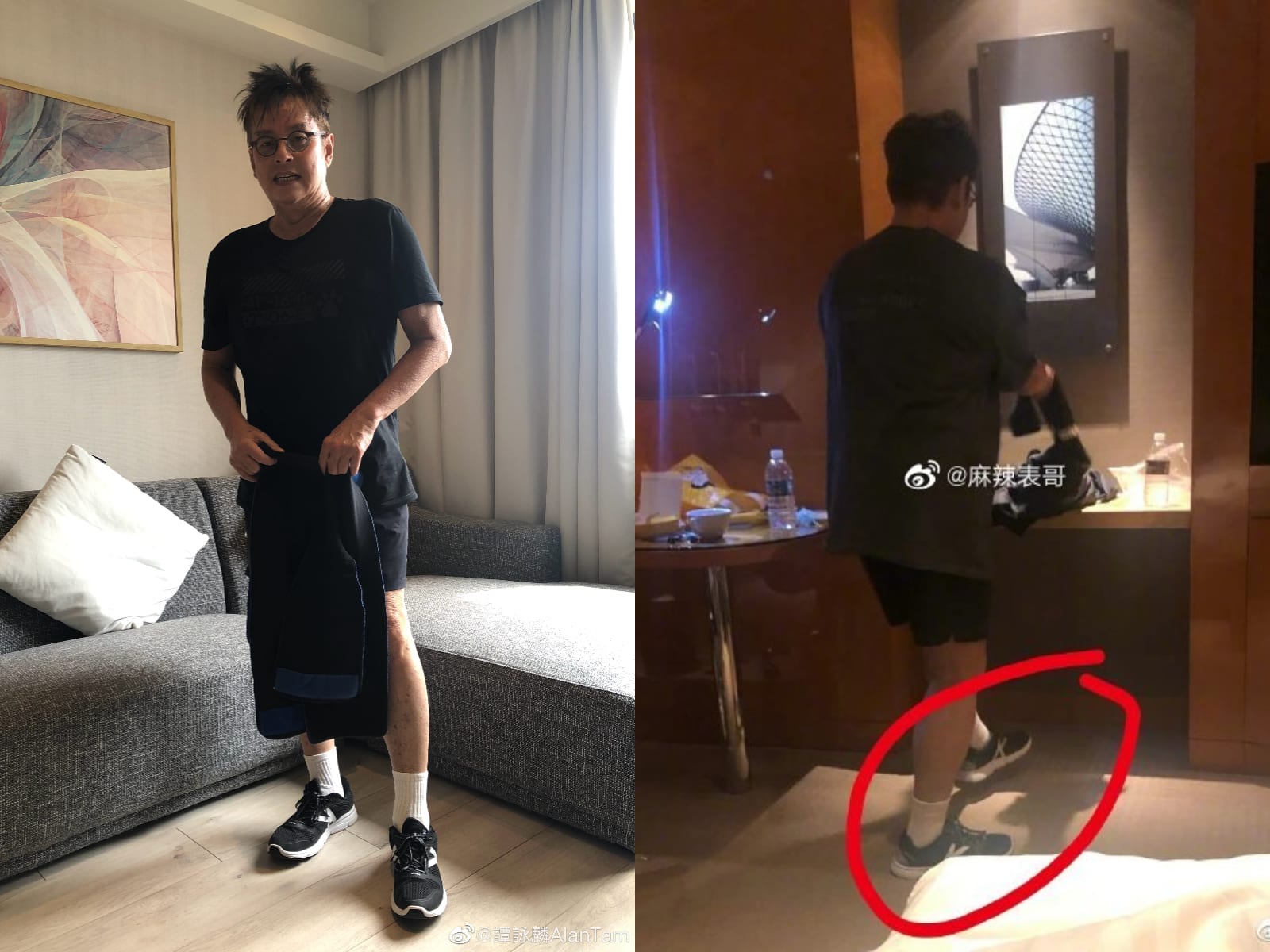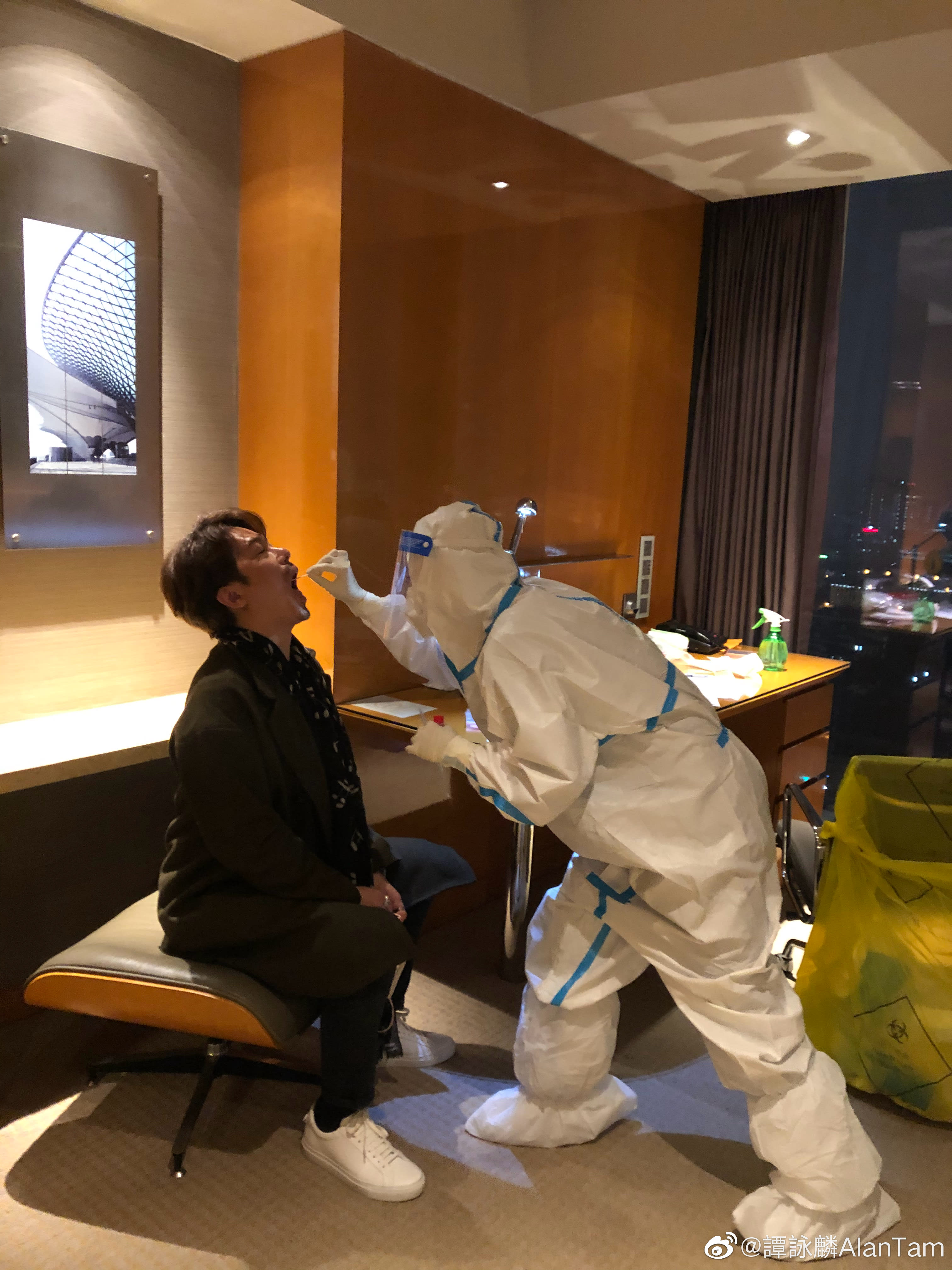 But "Sad Beef Noodles" wasn't done.
He then shared another post accompanied by two more photos: One shows a phone's WeChat conversation history, and the other is of a man sitting on a bed with his back facing the camera while putting on — or removing — his trousers.
According to the netizen, his girlfriend had lied to him by saying that she was chatting with another Alan Tam fan, which he would have believed if not for the fact that she had deleted everything except for their voice messages.
"Come and see, is this your artiste Alan Tam's WeChat account?" he wrote.
The name of the person his girlfriend was talking to is listed as "Tam 25 Tam". The youthful-looking Alan has famously quipped that he turns 25 every year, sooo… make of that what you will.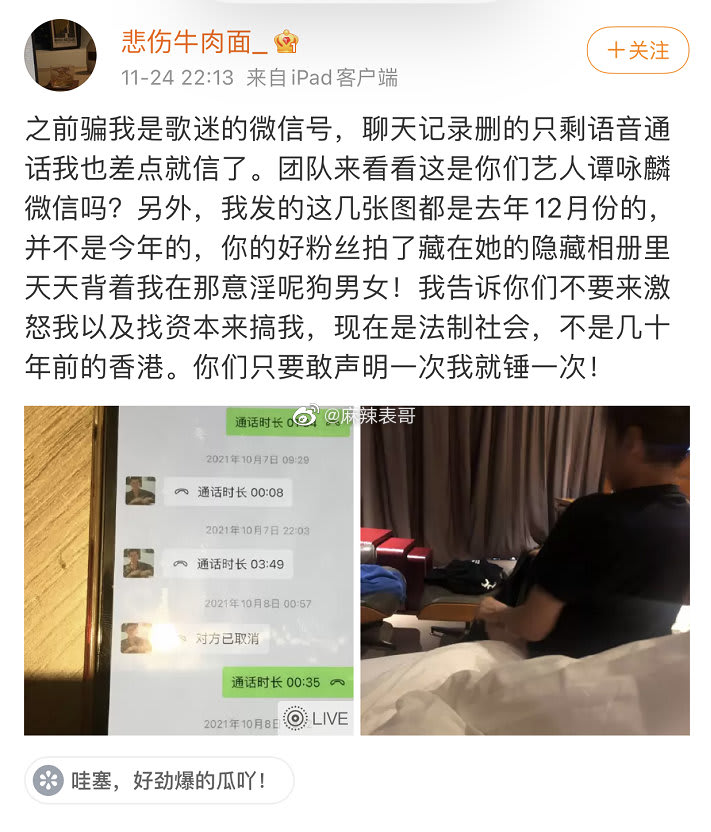 Just like what happened with the previous photo, it didn't take long for internet sleuths to link Alan to the guy with the pants, and it's all thanks to that blue piece of cloth in the corner, which is thought to be the back support belt he features on his socials sometimes.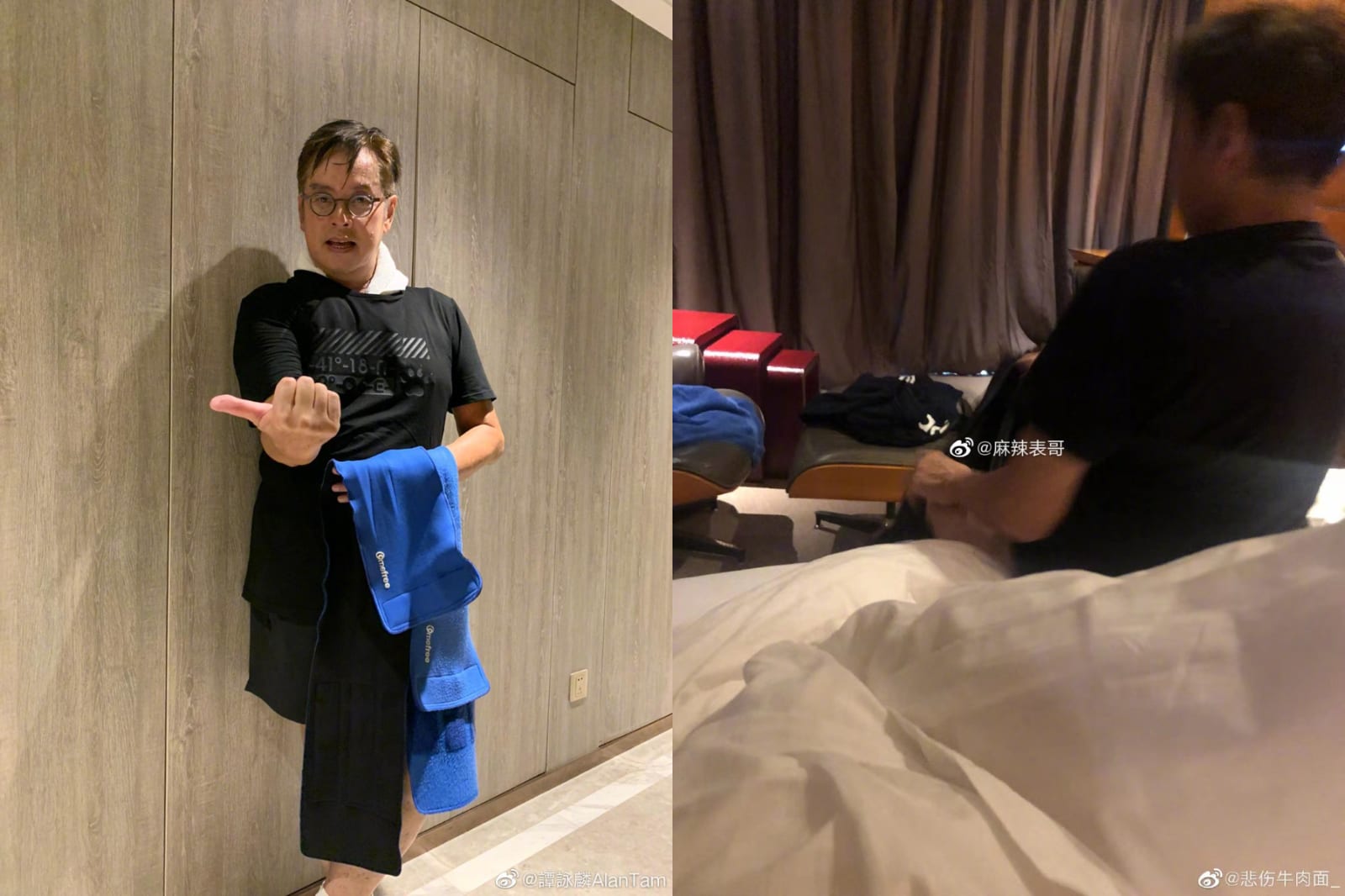 "Sad Beef Noodles" then ended the post with what sounds a bit like a warning: "I'm telling you not to irritate me or mess with me using your wealth and power. We're now living in a legal society, not the Hongkong from decades ago. Every time you dare to make a statement, I will strike back!"
Well, despite his initial bravado, something eventually made "Sad Beef Noodles" delete all his photos.
In his last post, which was shared at noon today (Nov 25), he said he "did not expect to take up so much public resources" and that he had simply gone to Weibo to rant 'cos he had nowhere else to vent his anger.
He added that his ex-girlfriend has already been "honest" with him and hopes that fans will no longer attack him.
That said, it seems he is still standing by his allegations against Alan.

"I take legal responsibility for all the content I have shared on this platform. De Yi Shuang Xin, if you think I'm slandering you, then you should take the necessary measures, and I will accompany you to the very end, he wrote.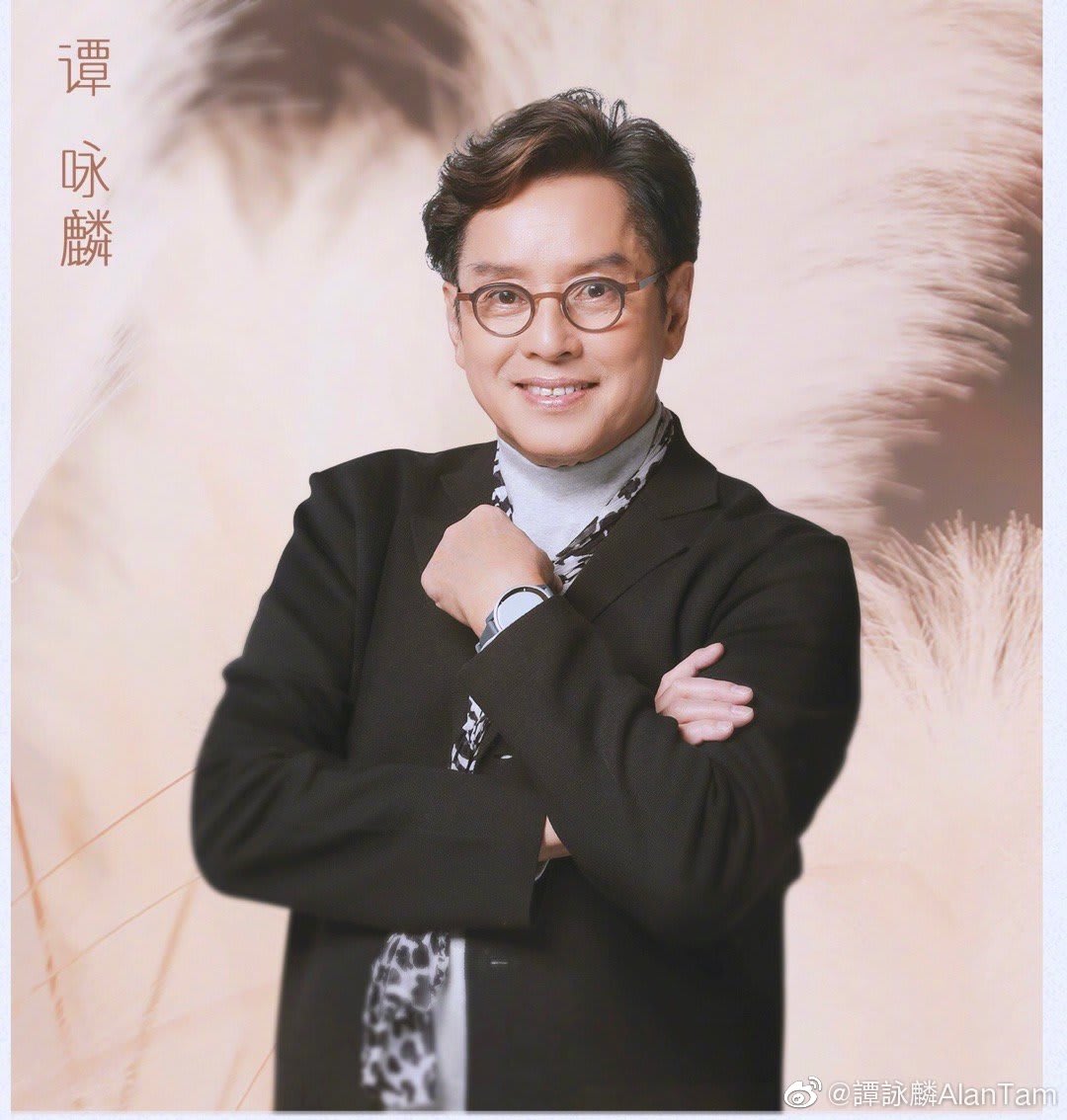 Photos: Alan Tam/Weibo, 麻辣表哥/Weibo