Netizens Speculate Zhang Ziyi Looks Glum In This Pic 'Cos Her Step-Daughter Has The Same Colour Hair As Her Birth Mum
Chinese rocker Wang Feng turned 51 earlier this week (Jun 29) and the father-of-four commemorated the occasion by sharing photos from his birthday celebration with his family on Weibo.
Among them was a pic with the girls in his life, including wife, Zhang Ziyi, and his two daughters, seven-year-old Xing Xing, and 17-year-old Apple Wang from a previous relationship with Ge Huijie. He also has a two-year-old son with Ziyi and a 10-year-old daughter, Jingyi, from another relationship.
In his caption, Wang Feng shared that he has completed his new album, which is expected to be released in a couple of months, and also took the opportunity to count his blessings.
"The world has changed even faster in the past year and life doesn't seem to be the same as it used to be. But fortunately, my children, family and friends are well. They still have happiness and are blessed, and this reassures me. In fact, it is enough... I wish those who share the same birthday as me good health and happiness. Happy birthday to those of us who are born on June 29th!" he wrote.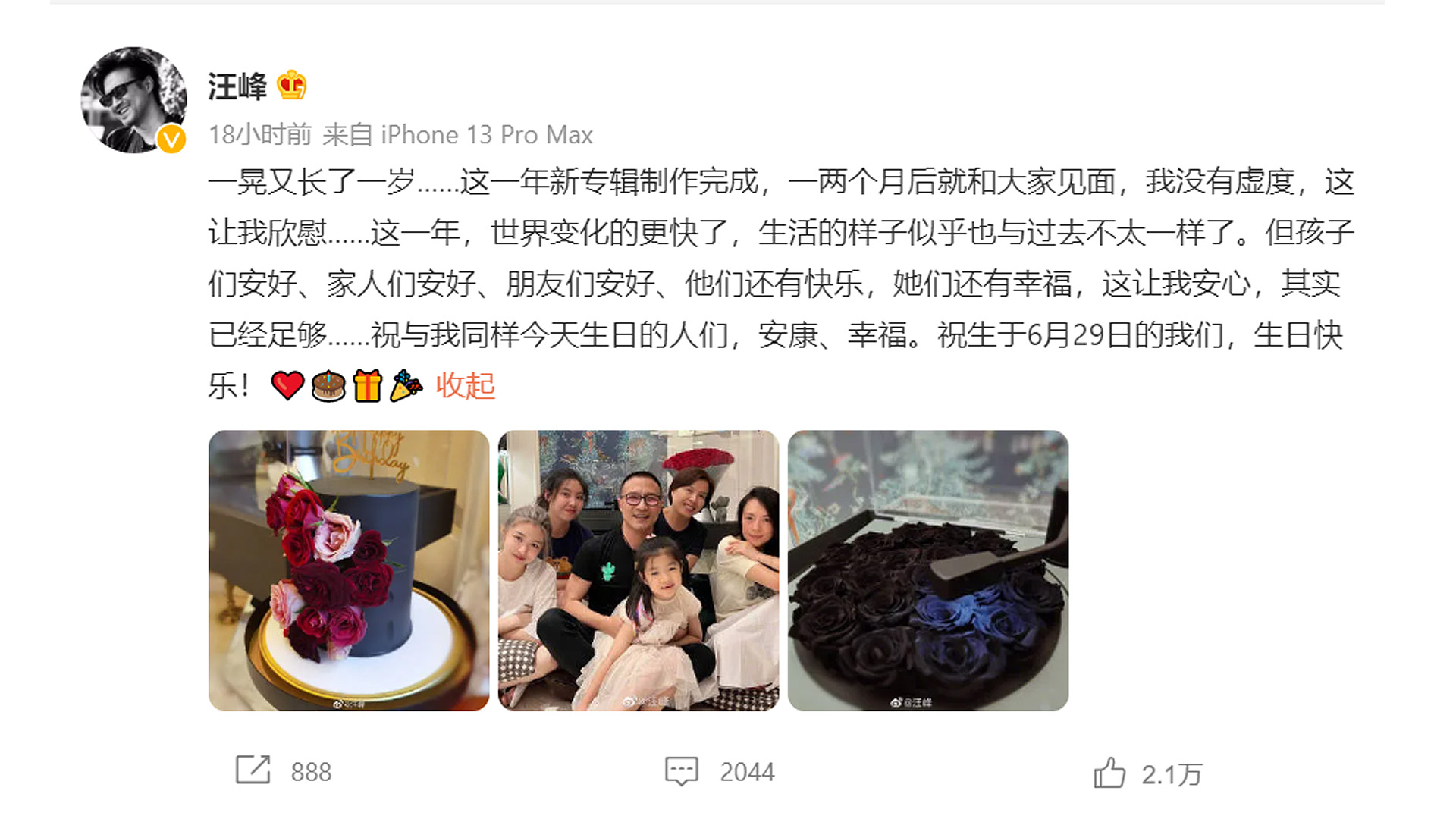 Fans quickly took to the comment section to wish Wang Feng a happy birthday, and many were full of praise for Apple, saying how the young lady, who recently dyed her hair silver, has inherited Huijie's good genes and is getting prettier with time.
In fact, some even felt the teen has surpassed Ziyi in the looks department.
The Wangs celebrating Apple's birthday last year
Some netizens also pointed out that Ziyi, who looked a tad flushed in the photo, seemed a little glum, and even went on to speculate that she was probably unhappy with Apple for dyeing her hair the same colour as her birth mum.
Erm, perhaps she was just tired or had a bit much to drink?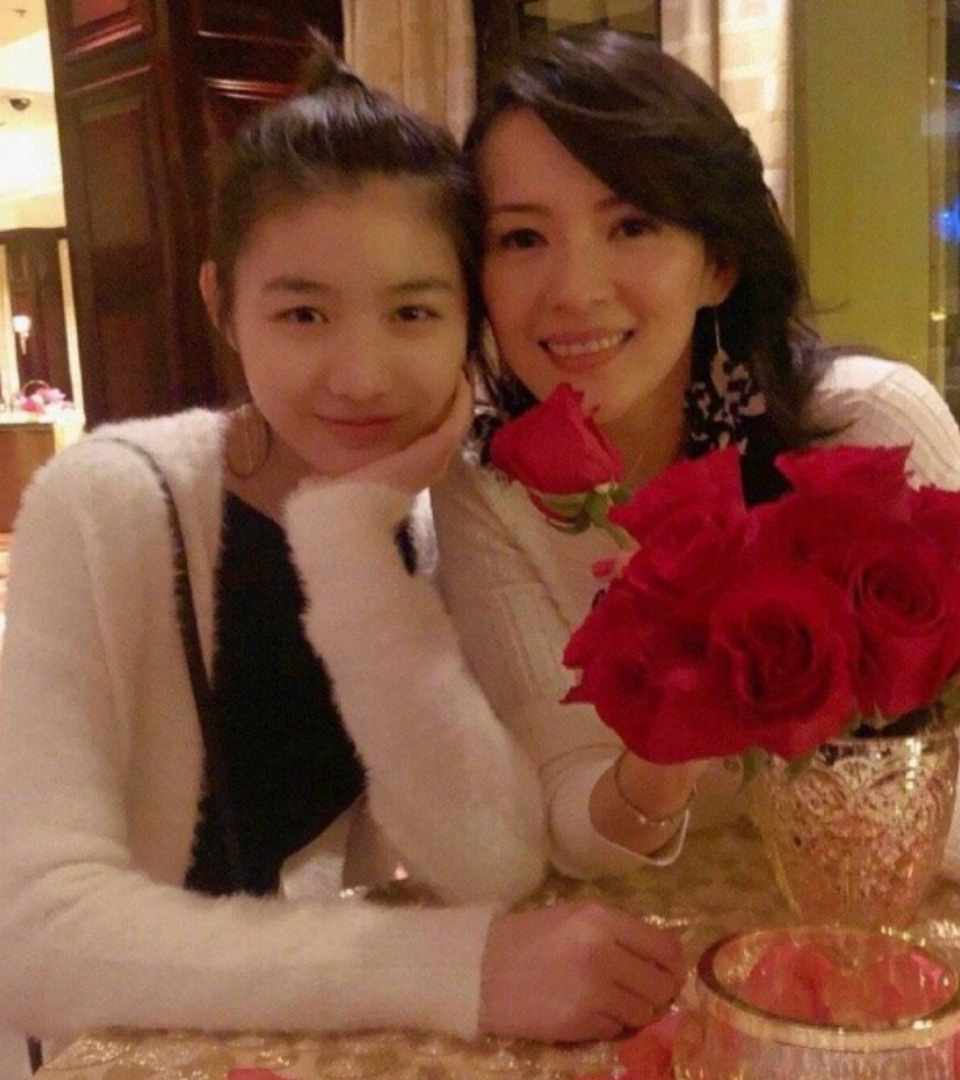 Ziyi loves Apple like her own
The relationship between Ziyi and Apple has always intrigued netizens and the media alike. Although they're not related by blood, the actress is very close to the teen and treats her as her own.
She once said in an interview: "My eldest daughter is not my biological child. She lacks mother's love, but I am very blessed 'cos I got to know her and become her mother. I want to give [her] all my love, perhaps more than to my own daughter."
Photos: Wang Feng/Weibo, Zhang Ziyi/Weibo