New Beauty World Hawker Stall Serves Super Satisfying $4 Wonton Mee
It's one of those gems we stumbled upon where the food is worth the wait.
New hawker stalls generally take some time to garner a following, which is why we were intrigued by a new wonton mee stall that recently opened at a corner of Beauty World Food Centre. It has a very generic name — Beauty World Wanton Noodle — and takes over another stall with a similarly nondescript name called Beauty World Bakery.

All photos cannot be reproduced without permission from 8days.sg.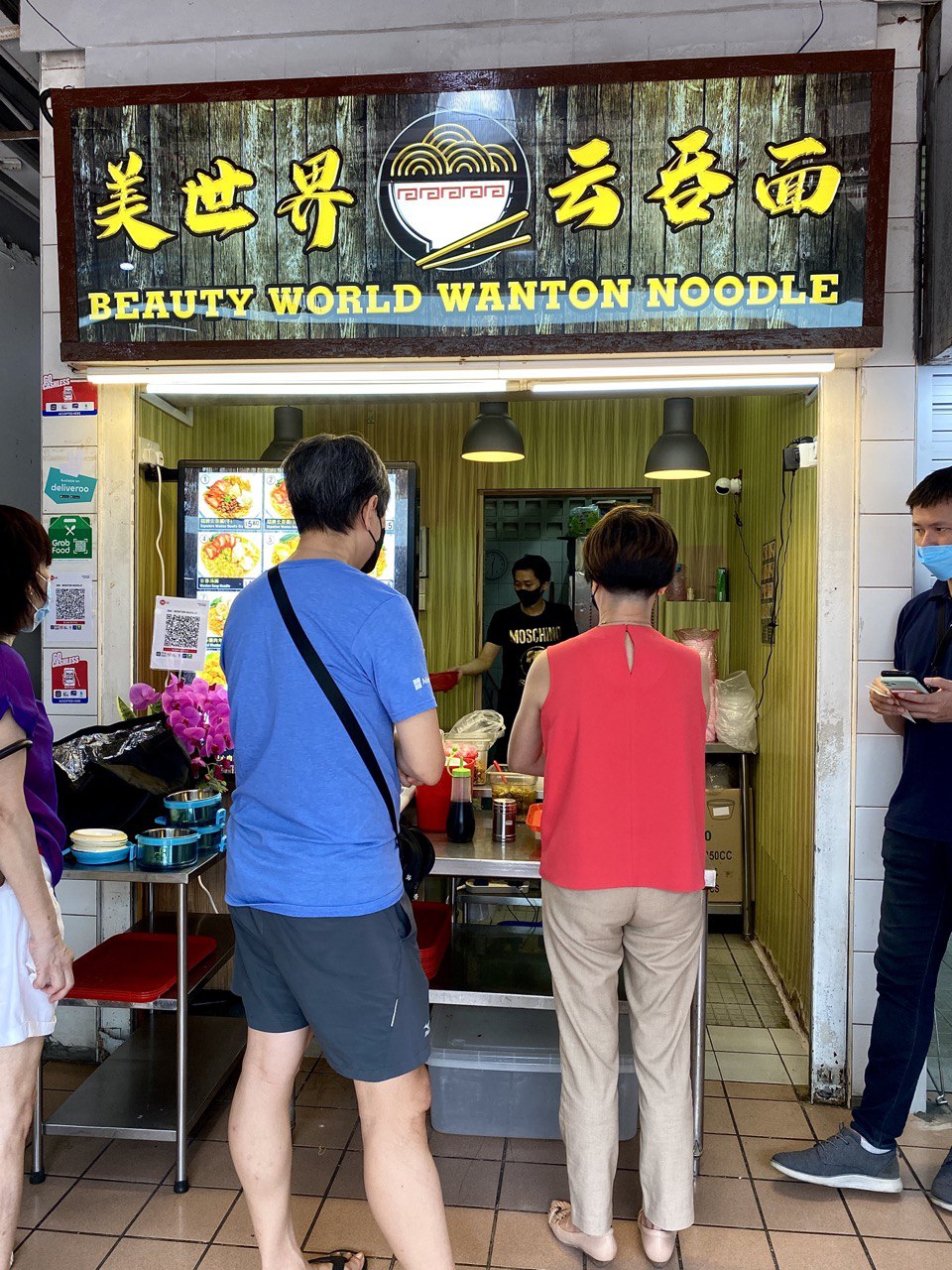 Despite it being in business only for a few weeks, we spotted a short queue at the wonton noodle stall during lunchtime. Out of curiosity, we joined the line and ordered ourselves a bowl to try.
The menu
The stall offers a selection of classic wonton noodles in your choice of soup or dry, such as the Signature Wanton Noodle Dry ($5.80) with fried and boiled wontons, char siew, minced pork and veggies. You can also opt for the Two Treasure Noodle Dry ($4/$5) with just fried and soup wontons, or Dumplings Noodle ($4/$5).

There are some mod options too, like Chicken Cutlet Wanton Noodle ($5.50), Cheese Fried Wanton ($4 for six) with nacho cheese sauce and an interesting Stuffed Meatball ($3.50 for four) with what looks like silky beancurd skin wrapped around a minced pork ball.
The queue
It took us around five minutes to reach the front of the queue, though there were a few customers lingering around the stall waiting for their food. We can see why there was a line; the stall is manned by just an auntie who cooks each bowl of noodles a la minute, and a young chap (who appears to be her son) taking orders. The auntie also moved rather stiffly, we observed, so we recommend exercising some patience if you want to try the noodles here.
Classic Wonton Noodle Dry, $4
We tried ordering dumpling noodles. "No dumplings, we have no time to wrap," the lad explained pleasantly in Mandarin. We ended up ordering a bowl of Classic Wonton Noodle Dry, and helped ourselves to the free-flow pickled green chillies.

Now, we have had our fair share of being burnt by long queue hype that turned out to be underwhelming. But we can see why Beauty World Wanton Noodle is popular, 'cos its wonton mee is delish. The springy, eggy noodles are slicked with lard, and tossed with very fragrant sambal chilli (if you like your noodles spicier, you should ask the auntie for more chilli — she gives a dainty dollop by default).
 
The wonton mee char siew, usually parched, paper-thin slices dyed a lurid red, looked dry at first sight but was surprisingly succulent. We spotted the young man at the stall kitchen carefully slicing the char siew from a big slab.

The ping pong ball-sized wontons here, served in a separate bowl of clear soup, were decent enough but not extraordinary. Still, it's one of the better wonton mee we have savoured in a while, beating even the much-hyped Chef Kin HK Wanton Noodle we recently tried at its Bukit Batok outlet.

Beauty World Wanton Noodle, Beauty World Food Centre, L4 Beauty World Plaza, 144 Upp Bukit Timah Rd, S588177.

Photos: Yip Jieying