New Casual Hamburg Eatery In Jurong Has Raclette Cheese & Foie Gras Set Meals Under $20
The restaurant will be having a two-day promotion with hamburg set meals going for $7.80 and donburis for $5.80.
The humble hamburg steak may be a German invention, but the Japanese have made it the appetising star of a whole meal. Hamburg steaks are so popular in Japan that it's not hard to find a cafe or restaurant specialising only in hamburg dishes. Even Don Don Donki has opened a
hamburg steak eatery
in Singapore at its Suntec City outlet.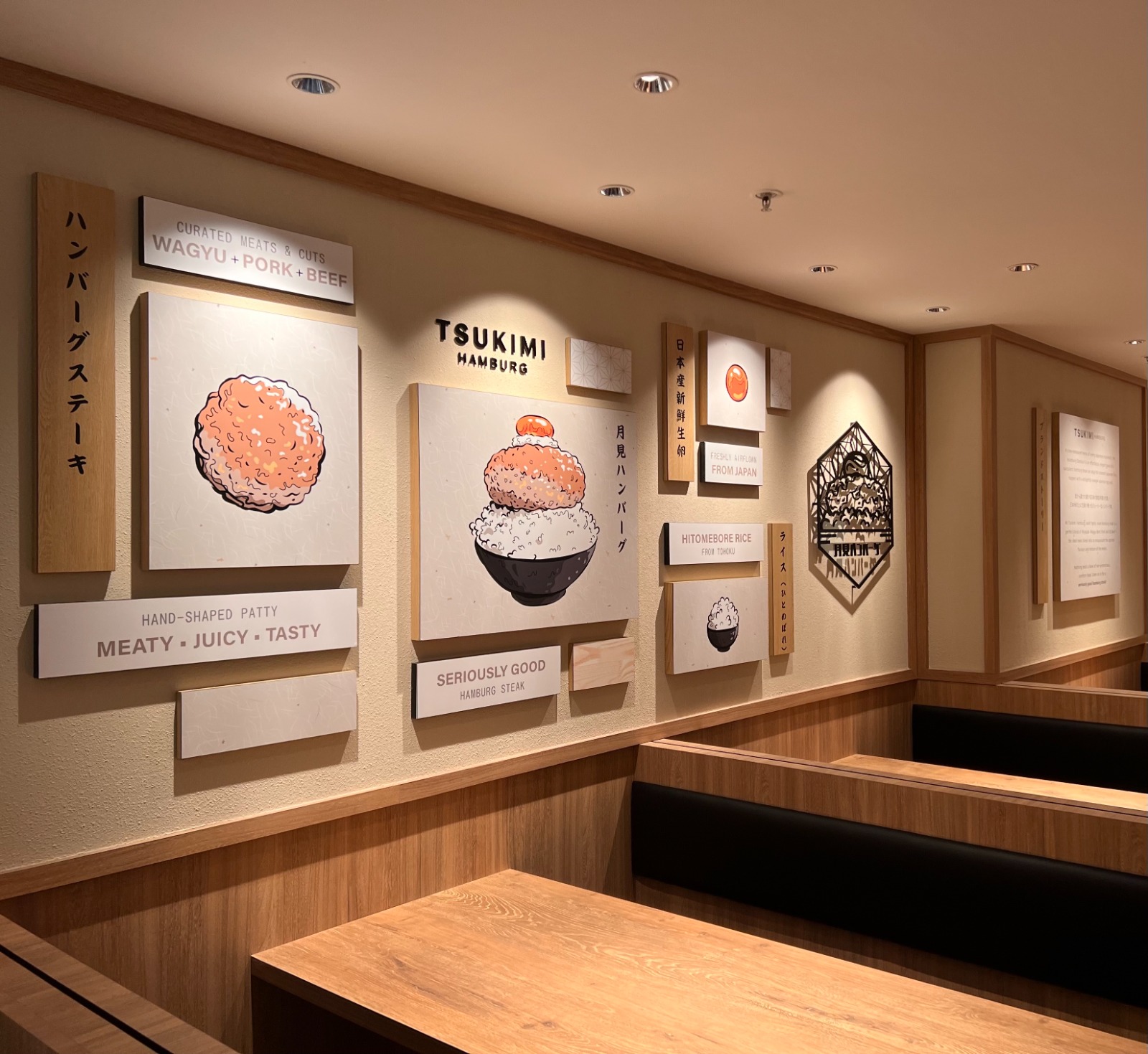 The latest hamburg-centric restaurant to open on Sept 1 is
Tsukimi Hamburg
at Jurong Point's &Joy Japanese food street. It's run by local F&B company RE&S (the same folks who brought you the
Mister Donut pop-up
recently).
"Wallet-friendly" hamburg donburis
The 38-seat casual eatery offers a selection of a la carte hamburg donburis with rice, from $11.80 a bowl. This includes the signature Tsukimi Hamburg Don ($12.80), which is topped with a Japanese egg yolk and grated daikon, and includes an egg drop soup. Big eaters can also order a double-patty bowl. There's a Wasabi Hamburg Don ($11.80) too, and Spicy Sakura Ebi Hamburg Don ($11.80).
Japanese set meals 
The hamburgs are also available as teishoku, classic Japanese set meals which are served with a side of salad, pickles, rice and soup. The options range from a Classic Hamburg Steak Teishoku ($13.80) with demi-glace sauce, to the Kinoko Hamburg Steak Teishoku ($16.80) with sautéed mushrooms and Avocado Hamburg Steak Teishoku ($15.80) with fresh avocado and wafu onion sauce. For those who like bacon, there's the Bacon Hamburg Steak Teishoku ($16.80) that includes thick-cut bacon and hamburg steak over rice.
Raclette cheese and foie gras hamburg sets
If you are feeling fancy, you can go for the Foie Gras Hamburg Teishoku ($19.80) and Raclette Cheez Hamburg Steak Teishoku ($16.80), where you can watch the restaurant staff scrape a blanket of melted raclette cheese over your plate.
As part of Tsukimi Hamburg's opening promotion, order any donburi for just $5.80 on Sept 3 and 4. Meanwhile, the Teishoku sets will be on offer for $7.80 a set (except for the Foie Gras) on Sept 24 and 25 (the Tsukimi Hamburg Donburi will cost $5.80 on these two days too).

Tsukimi Hamburg opens on Sept 1 at #B1-49 Jurong Point Shopping Centre, 1 Jurong West Central 2, S648886. Open daily 11am-10pm.

Photos: Tsukimi Hamburg