New Dim Sum Stall By Bei-Ing Wanton Mee Hawkers Serves Truffle Xiao Long Bao, Shrimp Paste You Tiao Chee Cheong Fun
Bei-Ing Dimsum Club is helmed by a veteran dim sum chef who has worked in Hong Kong.
A year after opening the first offshoot of Bei-Ing Wanton Noodles, a well-loved wanton mee stall at Roxy Square 1, third-gen hawker Ray Yeo, 29, has recently launched a new concept: a modern fusion dim sum joint named Bei-Ing Dimsum Club. The week-old stall is located at The Bullion, the same hip Katong coffee shop where he opened Bei-Ing Wanton Mee with business partner and ex-poly mate Jean Ong, 29, last September. Ray's parents are the owners of the popular Bei-Ing Wanton Noodles at Roxy Square 1, which has been in operation since 1984 (the stall was founded by and named after Ray's great-aunt).

Though they share the same name, Bei-Ing Dimsum Club and Bei-Ing Wanton Mee – both owned by Ray and Jean – operate as separate businesses from the original Roxy outlet. The young hawkers have invested about $20K to open their latest joint, which offers fusion dim sum items like house-made aburi mentai siew mai and truffle xiao long bao, as well as traditional staples like Cantonese-style steamed rice roll and congee.

No part of this story or photos can be reproduced without permission from 8days.sg.
Another spontaneous start
Just like how the first expansion of his family's wanton mee biz "wasn't planned at all", Ray says the conception of his new dim sum stall was somewhat spontaneous too. "Impromptu plans are always the best!" he quips. "Our noodle stall kitchen is very small so I've always thought of expanding it. When the stallowner [next door] told me that he was not going to continue [running the stall] anymore, I thought I should take over the space," he tells 8days.sg over the phone.

Instead of focusing on wanton mee, the hawker saw potential in launching a new concept that would capture the breakfast crowd. "The previous stallowner sold cheong fun (we featured Wan Fen Chee Cheong Fun in May - the hawker did not respond to our request for comment at the time of publication). When we spoke to the owner [of The Bullion], he preferred if we could sell something for breakfast [as not many stalls at the kopitiam are open in the morning] so we thought of dim sum," he says. Don't be confused by the stall's signage (above pic) — "Chinese Tapas Theory" is actually its slogan, not its name. 
Executive chef brother provided recipes
Family support boosted the hawker's confidence of opening a dim sum stall despite having no prior experience with these bite-sized dishes. Ray's menu items are based on recipes from his older brother, who works as an executive chef at a fine-dining contemporary Chinese restaurant in London. He declined to name the establishment as his brother "prefers to remain low-key".

"He gave me recipes for the basic items like cheong fun and siew mai. Of course the ingredients he used were expensive, like top-notch water chestnut flour, so we had to tweak them for a hawker setting. I'd show him progress pics over Whatsapp and he'll provide feedback."

Ray also hired an experienced Singaporean dim sum chef, Mr Siang, who has "worked in small eateries in Hong Kong for over ten years" to helm the joint. "I might not have been able to do this if not for my brother's guidance and assistance from my chef," he adds. 

The candid hawker says he has "no long term plans [for the dim sum concept] yet" and is "not sure" if the dim sum venture will attain the same success as his family noodle biz. Ray tells us biz at his wanton mee stall has been "quite good and pretty steady". The joint sells about 130 bowls of noodles daily (compared to 100 bowls when we last spoke in May). He hopes the new dim sum stall will "eventually work out" too.

"I believe with perseverance and faith, you can definitely achieve what you set your mind to," he says. Ray's parents are very supportive of his new venture and continue to help him out after closing their stall (the Roxy stall closes at 4.30pm, while Ray's outlet closes at 8.30pm).
Fusion flair
The dim sum menu boasts similar modern, fusion touches that you can find at Bei-Ing Wanton Mee. Most of the items are house-made except for a selection of fried items and baos that are from a supplier. Prices start from $1.80 for a char siew bao, $3.50 for dim sum items and $2.80 for plain cheong fun and congee – comparable to 'fancier' dim sum hawker joints like Fantastic Dim Sum at Jalan Besar. Here are some highlights of the house-made items: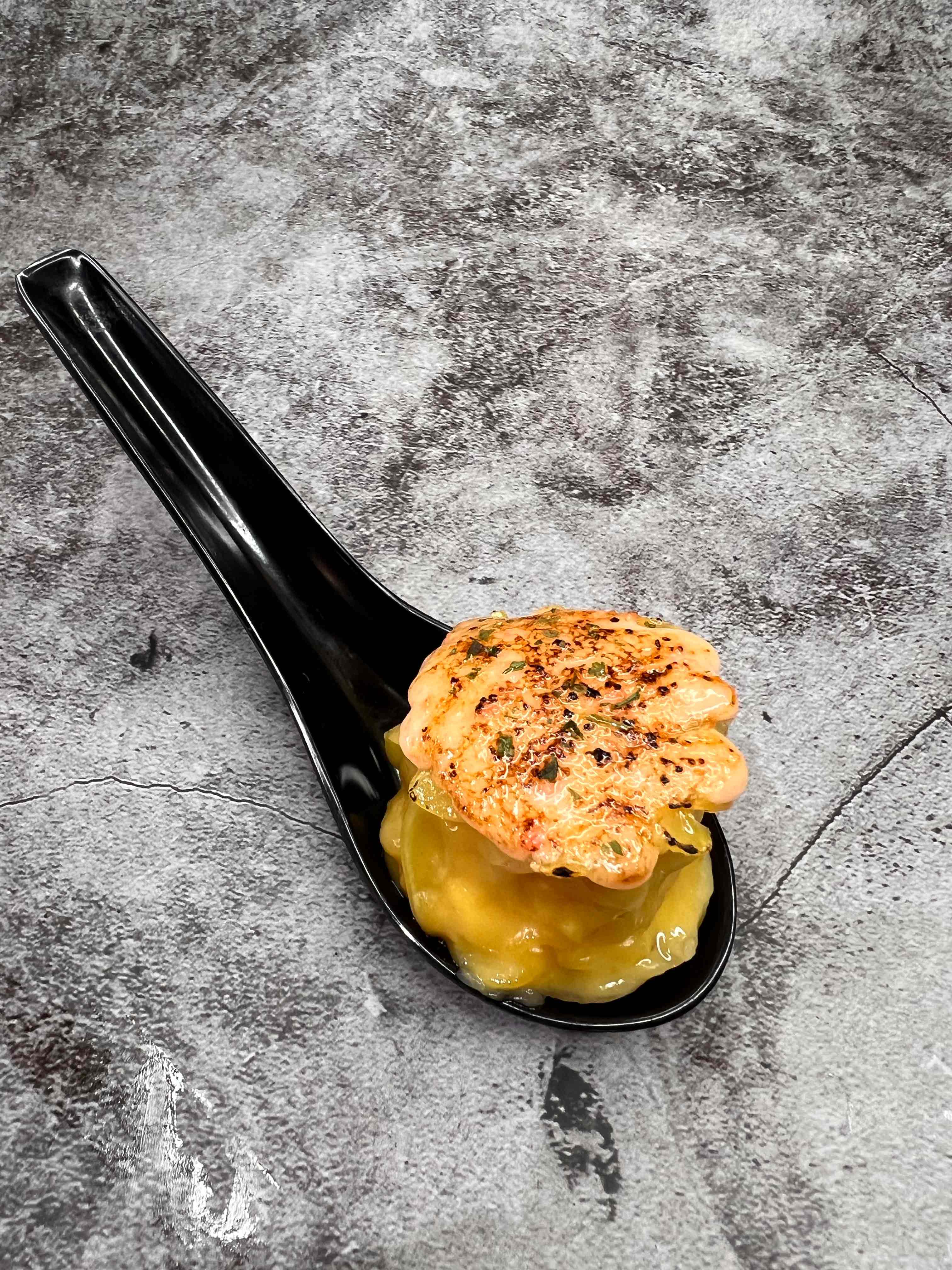 Aburi-Mentai Siu Mai, $4.40
Siew mai topped with torched mentaiko mayo.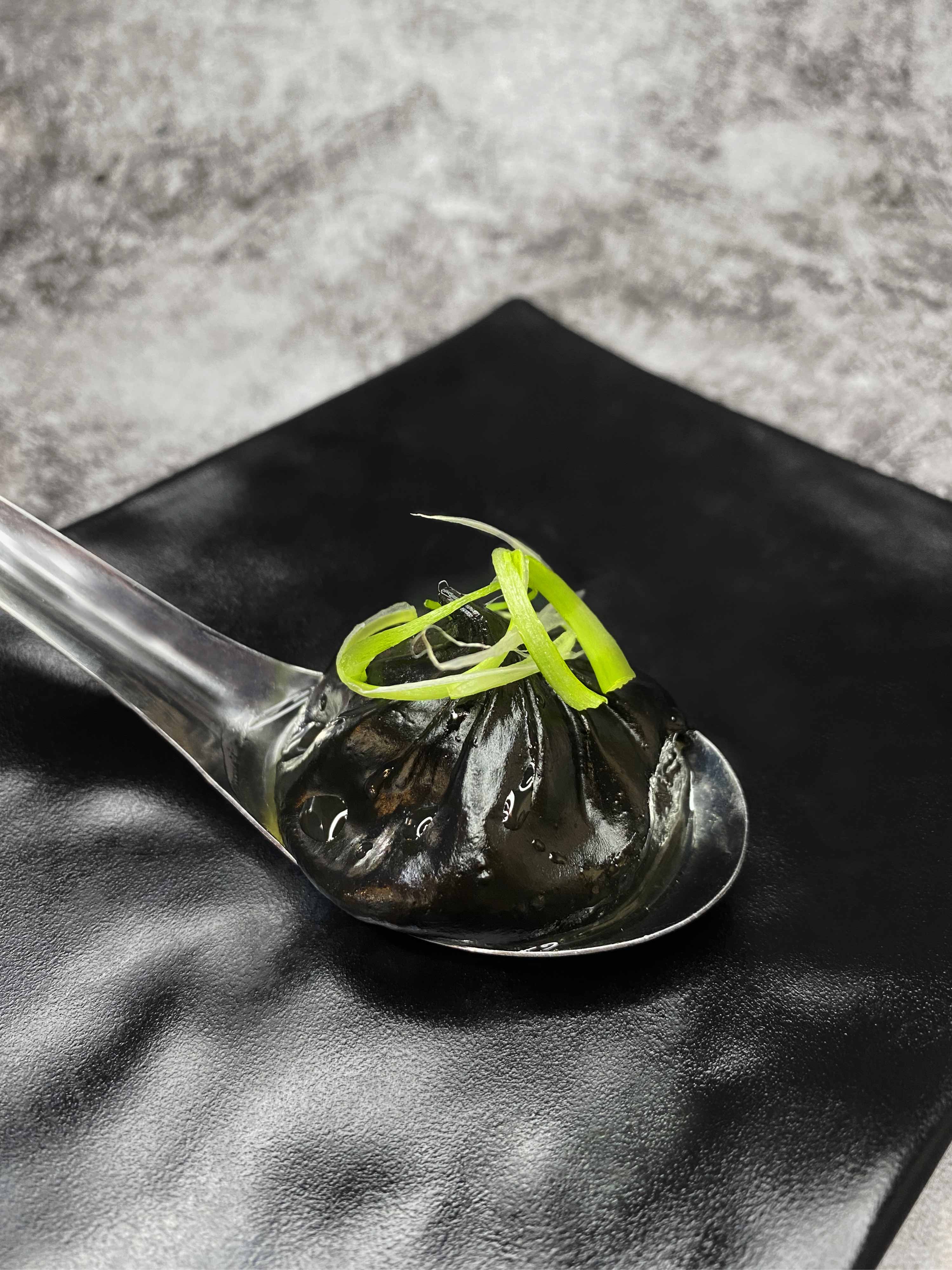 Truffle Xiao Long Bao, $4.40
Dumplings with minced pork and black truffle paste filling.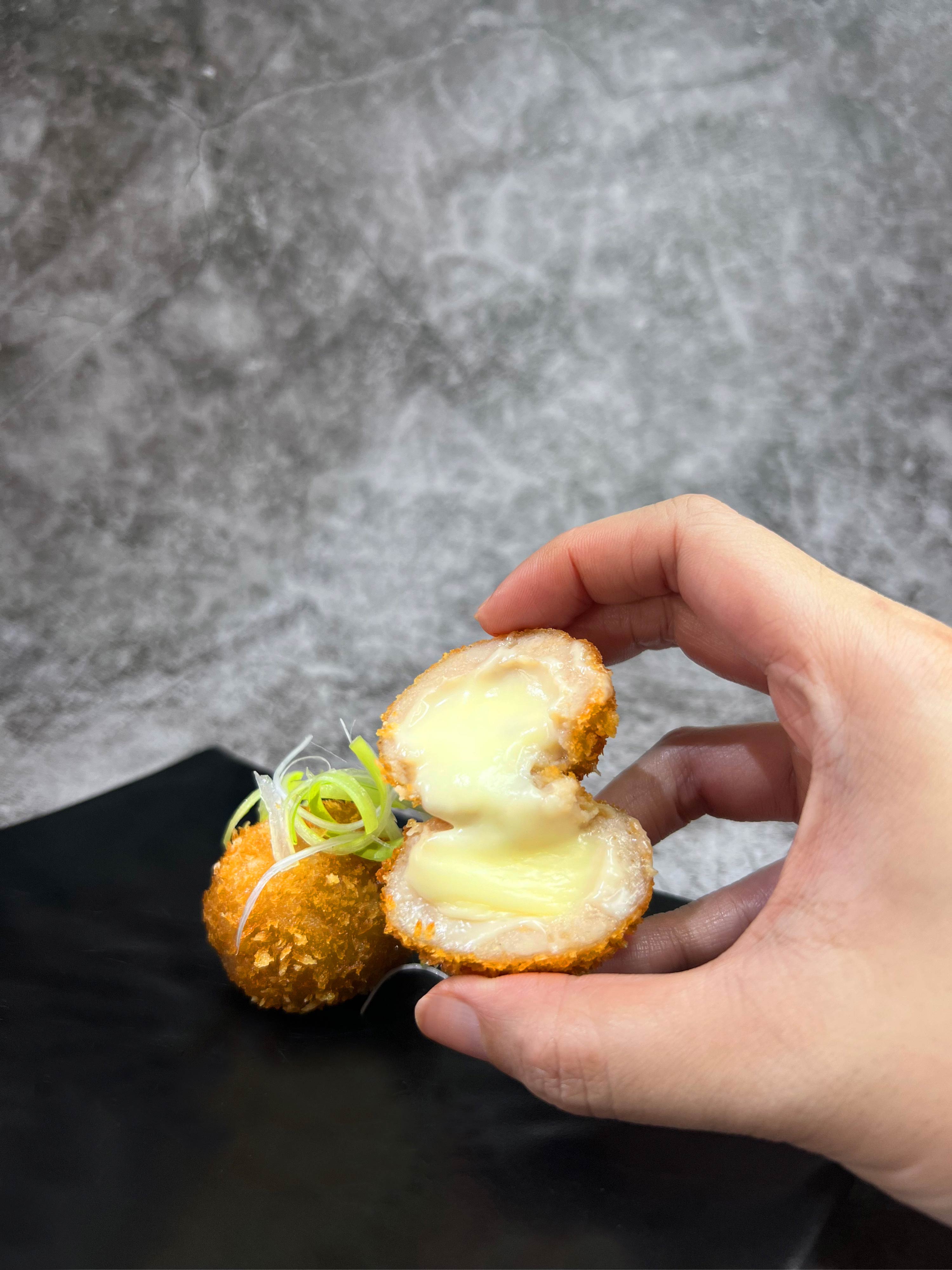 Fried Carbonara Ham Ball, $4.40
Deep-fried chicken balls with cream and cheese filling.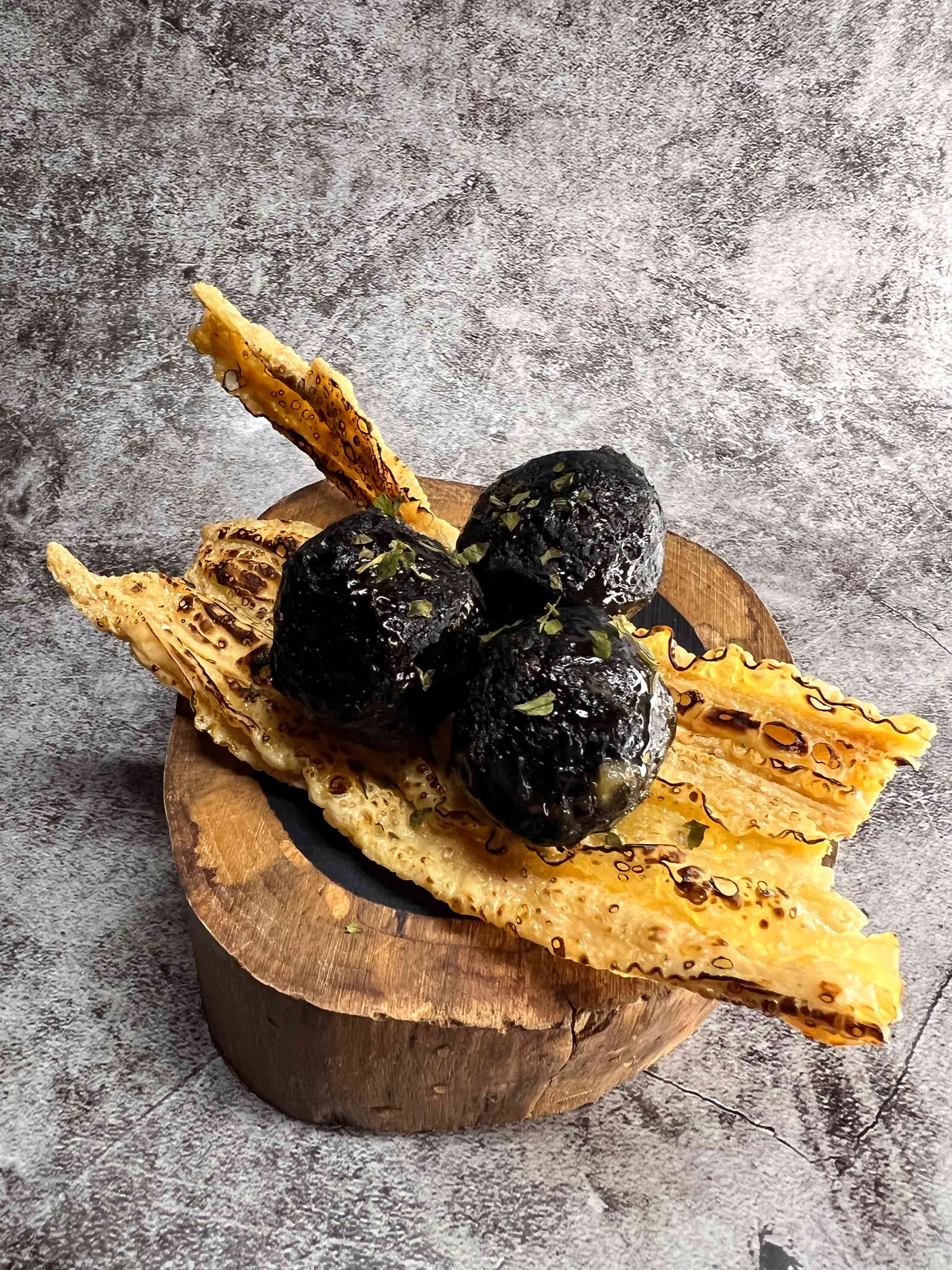 Teriyaki-Glazed Squid Ink Ball, $4.40
Teriyaki-glazed squid ink balls served with fried beancurd.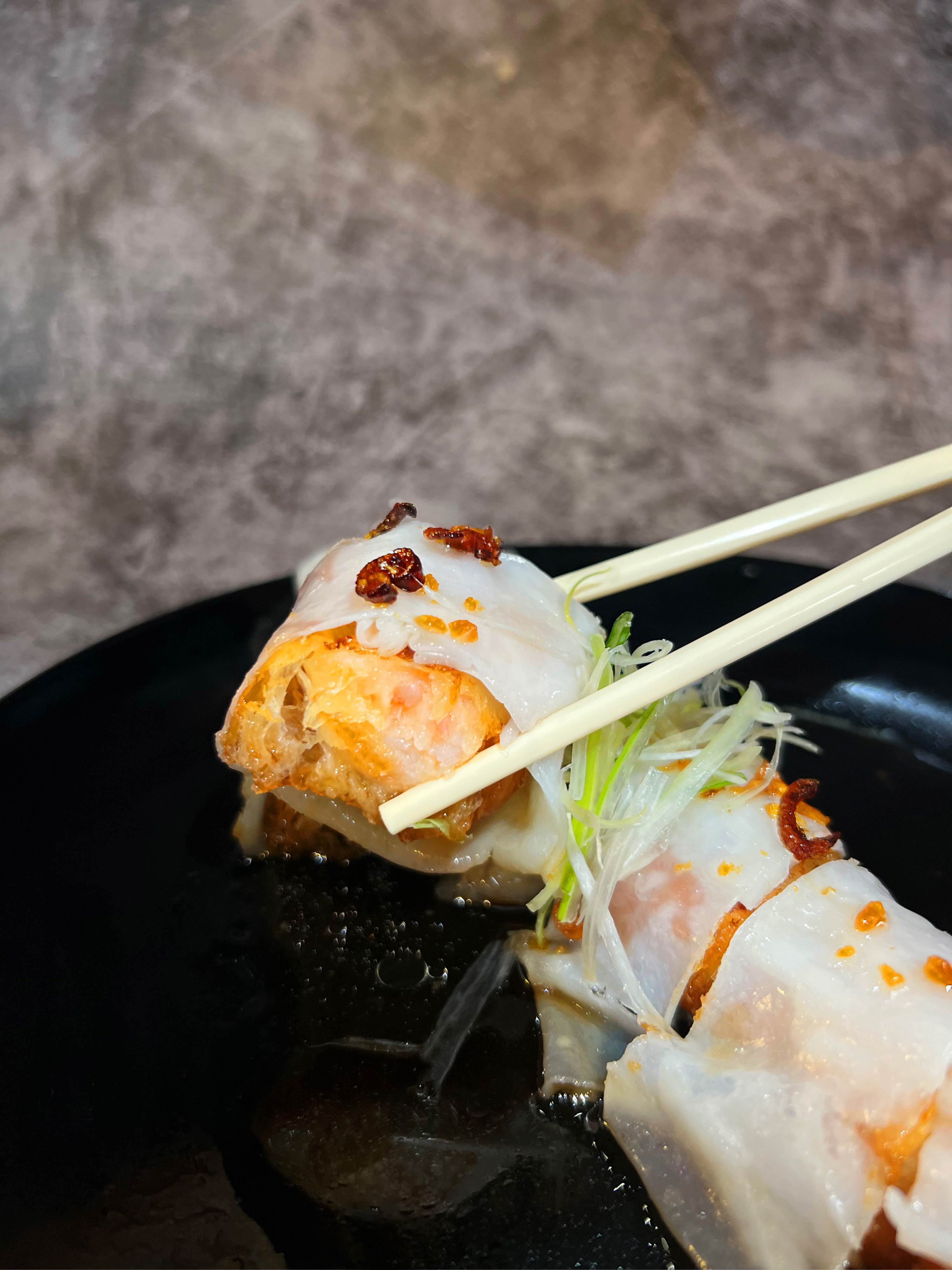 Handmade Rice Roll with You Tiao Shrimp Paste, $5.30
Steamed rice roll with crispy fritter stuffed with shrimp paste.
Hong Kong Char Siu Pau, $1.80
House-made steamed bao with barbecued pork filling.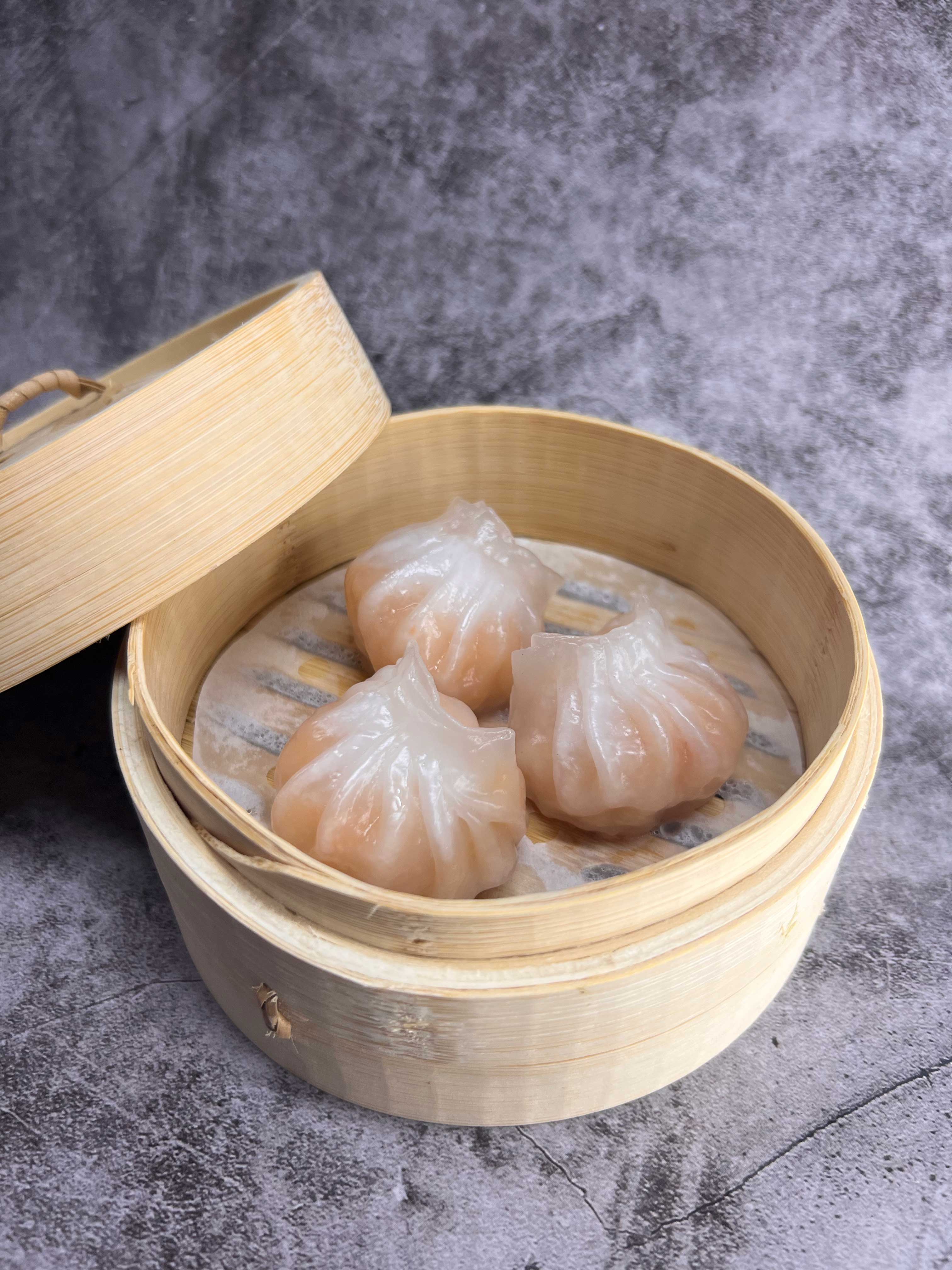 Har Gow, $3.50
Steamed shrimp dumplings.

Bei-Ing Dimsum Club is at The Bullion Hawker Bar, 396 East Coast Rd, S428994. Open daily except Thur 8am - 8pm. Facebook Instagram

Photos: Alvin Teo & Bei-Ing Dimsum Club

No part of this story or photos can be reproduced without permission from 8days.sg.