New Eatery In Lucky Plaza Has "Paris" In Its Name, But Serves 3 Types Of Nasi Goreng & Dry Mie Bakso
The casual joint with the rather atas moniker is opened by an Indonesia-born housewife.
Craving punchy Indonesian fare like nasi goreng and mie bakso (an Indonesian noodle dish served with beef balls)? Head down to month-old Paris Van Java on the first floor of Lucky Plaza shopping mall.
The 60-seater joint is the passion project of an Indonesia-born housewife and avid home cook in her forties (who declined to be named for this article). The restaurant's slightly fancy name is actually the nickname for the Singapore permanent resident's home city of Bandung, given to it by the Dutch for its resemblance to Paris during colonial times (it literally means 'Paris of Java').
No part of this story or photos can be reproduced without permission from 8days.sg.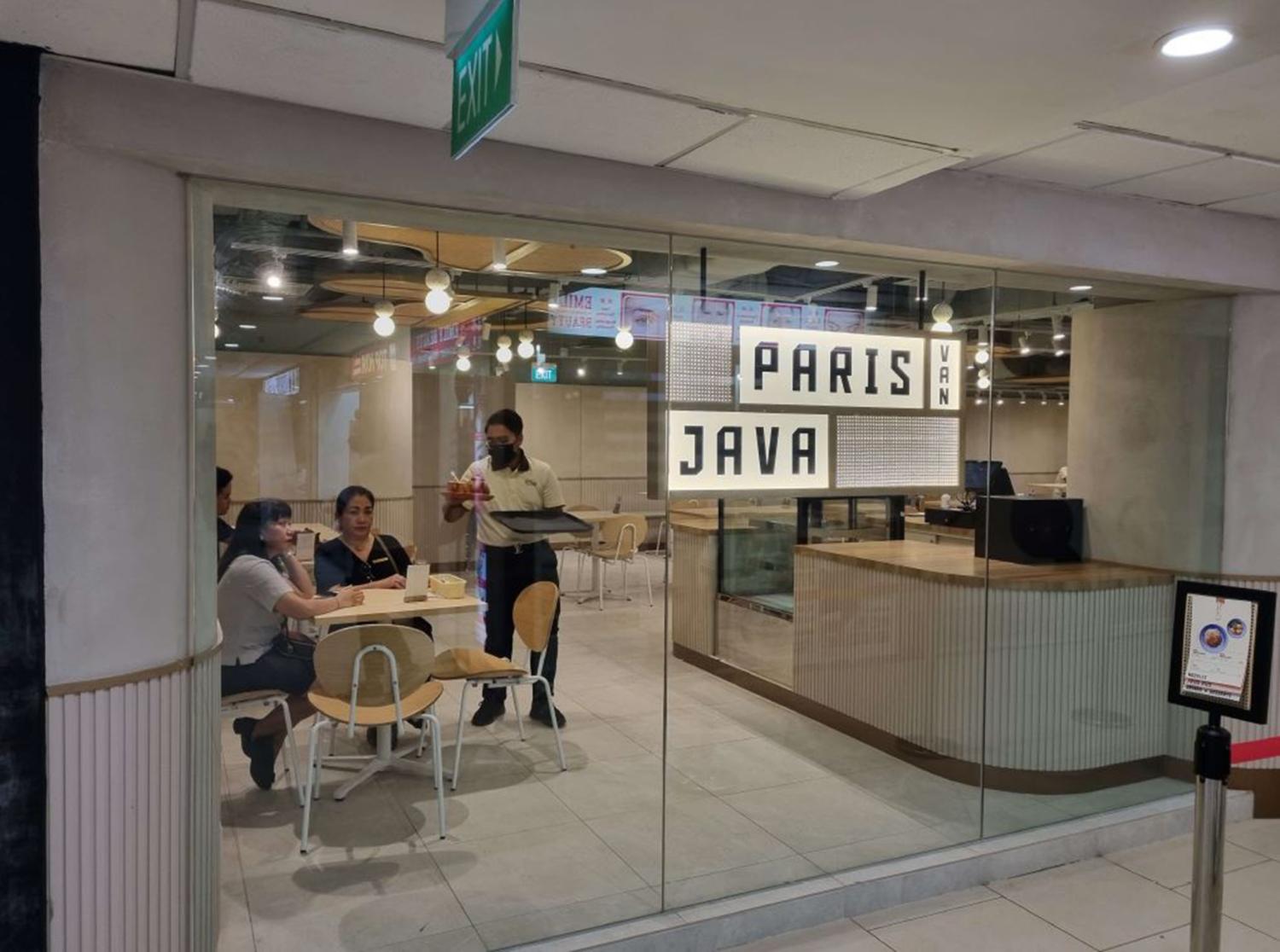 The look
The decor at Paris Van Java is modern and chic (it reminds us somewhat of % Arabica's colour palette), with a mix of brightly-lit booths and tables to sit at.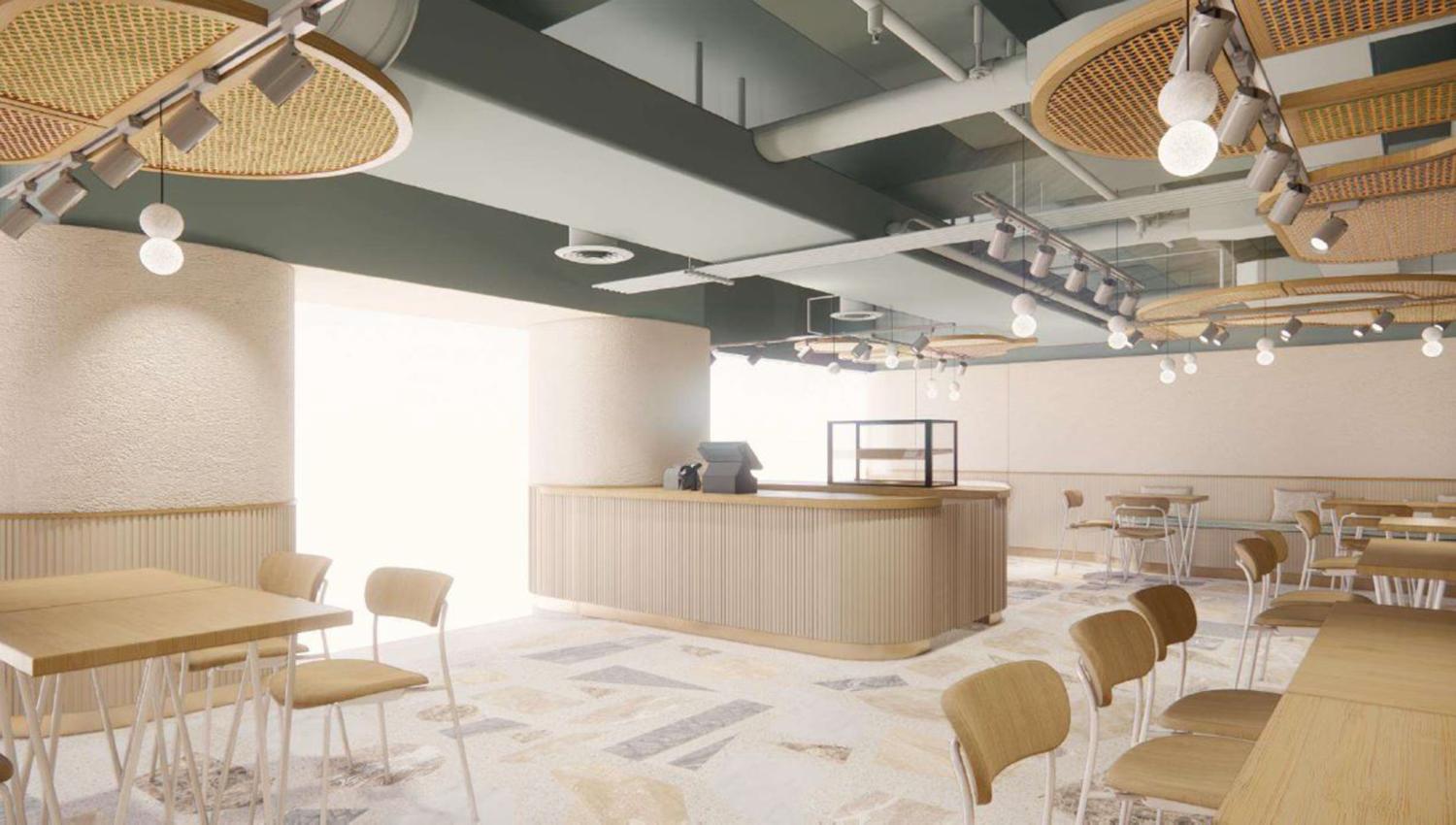 Wanted to bring a taste of Indonesia to Singapore
According to a spokesperson for the restaurant, this is the owner's first try at running an F&B business: "She loves to cook, and wants to bring Indonesian food for people who miss it or want to try it in Singapore."
"The recipes and food are authentic, as it is food she grew up cooking and eating," he adds. While the owner doesn't cook day-to-day, she has already trained the kitchen staff to execute her recipes and drops by regularly to ensure that their cooking is up to scratch.
Like many modern eateries, ordering is done via QR code, and a server will bring you your food.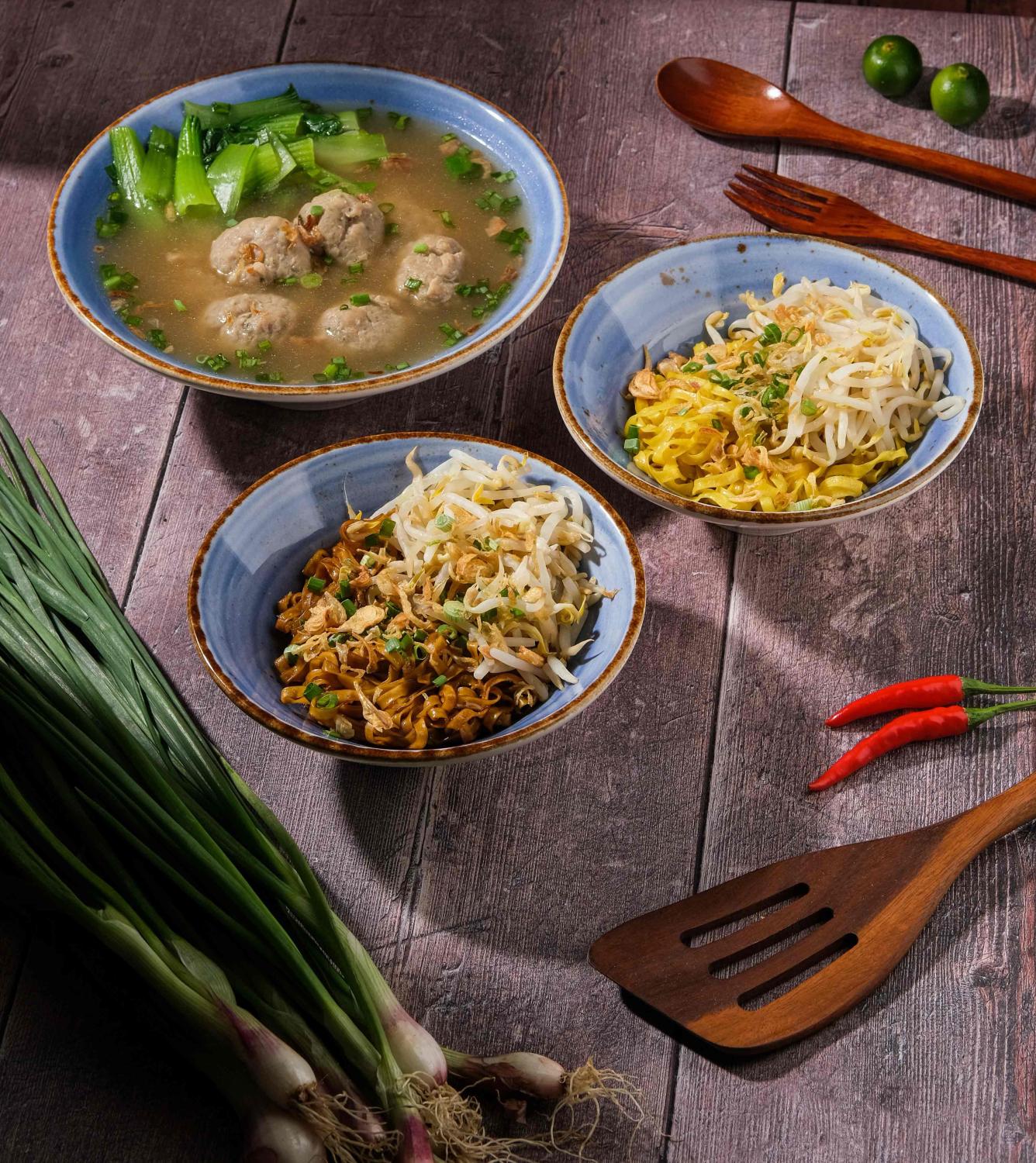 Dry

mie bakso and nasi goreng on the menu
The eatery has a pretty lean menu for now. There is mie bakso yamin, a dry version of the Indonesian staple comprising noodles and house-made beef balls, garnished with shallots and beansprouts and tossed in an Indonesia-imported kecap manis (sweet soy sauce) base or light soy sauce (both $13.80).
While yellow noodles or vermicelli typically feature in the dish, the version served at Paris Van Java uses mee pok instead, as "the owner was hoping to serve something a little different".
There are also three variations of nasi goreng: the Nasi Goreng Cabe Ijo ($12.80), served with green chilli sambal, shredded chicken and a sunny-side up egg; Nasi Goreng Kampong ($13.80), which comes with a fried chicken thigh and sunny-side up; and Nasi Goreng Kambing ($13.80), which is stir-fried with shredded lamb. 
The plates of fried rice are each accompanied with a side of achar and belinjo crackers (aka emping, made from a bitter seed native to Indonesia).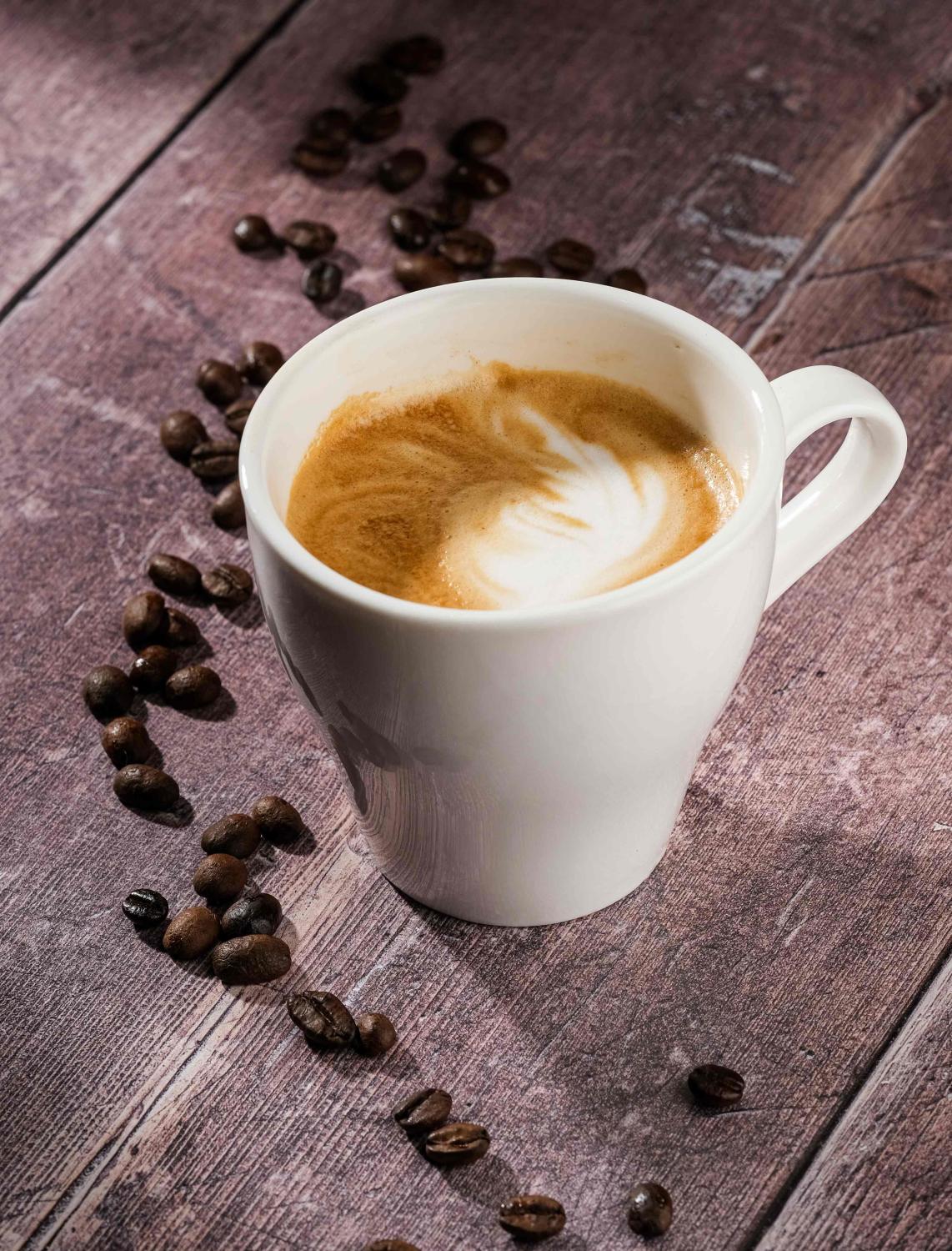 Sumatran coffee beans used
Paris Van Java also sells a range of fancy coffees pulled using an espresso machine, made with beans imported from Sumatra. These include the Latte ($5.80), Cappuccino ($5.80) and Espresso ($5.30). Non-coffee drinkers can have tea, lemonade and grass jelly (from $6.30).
The details
Paris Van Java is at #01-45 Lucky Plaza, 304 Orchard Rd, S238863. Open daily 11am – 8.45pm. More info via Instagram.
Photos: Paris Van Java
8days is now on #tiktok! Follow us on www.tiktok.com/@8dayseat
No part of this story or photos can be reproduced without permission from 8days.sg.