New Pic Of Gordon Liu, 66, Revealed; His Friend Says The Kungfu Legend Has Been In A "Good Mood"
Glad to see he is safe amidst the recent COVID-19 surge in Hongkong.
The city of Hongkong has been grappling with an overwhelming surge in COVID-19 cases, with elderly care centres being hit the hardest as the Omicron variant rips through the population.
Fortunately, former martial arts star Gordon Liu, 66, who has been living in a nursing home since suffering a stroke that left him partially paralysed in 2011, seems to be doing well.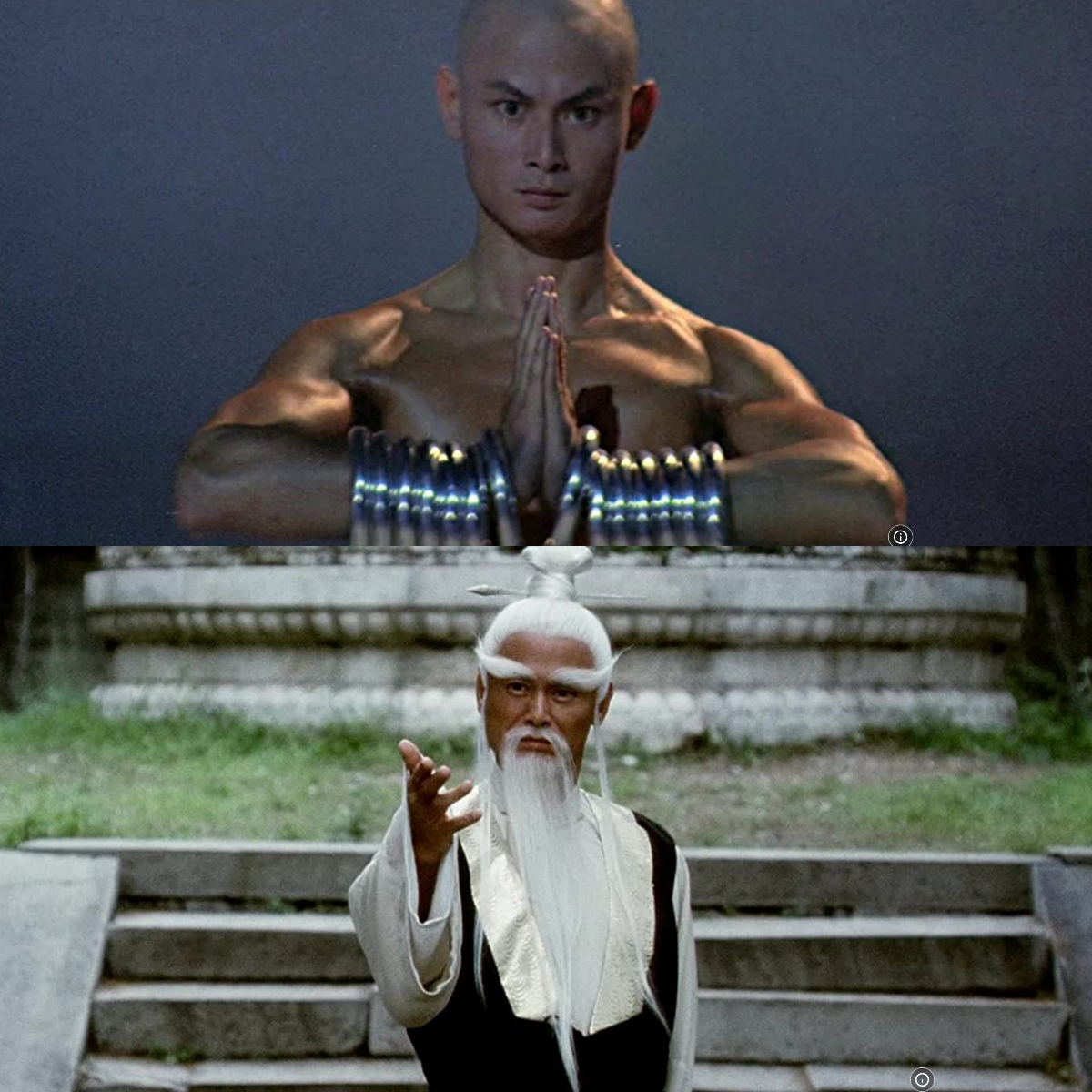 Gordon is known for his roles in The 36th Chamber of Shaolin and Kill Bill
On Wednesday (Mar 16), Hongkong actress Amy Fan, who has been taking care of Gordon, shared a picture of him with staff at the nursing home he stays in.
Fans were delighted to see this update about the martial arts legend, who seems to be in good spirits in the photo.
Despite sporting a head full of silver hair, Gordon appears healthy and energetic as he shoots the camera an intense gaze that reminds us of the fiery looks his characters delivered on screen.
The words say "Fighting the pandemic together")
Amy, 50, told the media that she hasn't been able to visit Gordon 'cos of the pandemic, but she happily reported that he has been in a "good mood".
"He would take the initiative to chat with people, and he is happiest when he is eating snacks or playing mahjong," she shared.
Amy shared this pic of Gordon in February last year
Photos: IMDb, Amy Fan/Instagram