New Pics Of Faye Wong, 53, Working With Wong Kar Wai Go Viral, Fans Say She Has "Suddenly Aged"
Did they forget she's 53?
Yesterday (Aug 4), Faye Wong fans got all excited when new images of the fiercely private star made the rounds on the internet.
A Chinese paparazzo who goes by the Weibo handle "Photographer Liu Da Chui" posted a clip of the singer-actress at a shoot, with the caption: "Faye Wong was 'tortured' by Wong Kar Wai again."

He was of course referring to the Hongkong auteur whom Faye worked with in 1994's Chungking Express and 2004's 2046, which was her last movie.
In the video, Faye, who was in a white strapless dress, looked nervous and awkward as she posed and rehearsed her moves repeatedly. Kar Wai, on the other hand, appeared to be laughing at her misery at the side.
According to the post, the pair were shooting a commercial.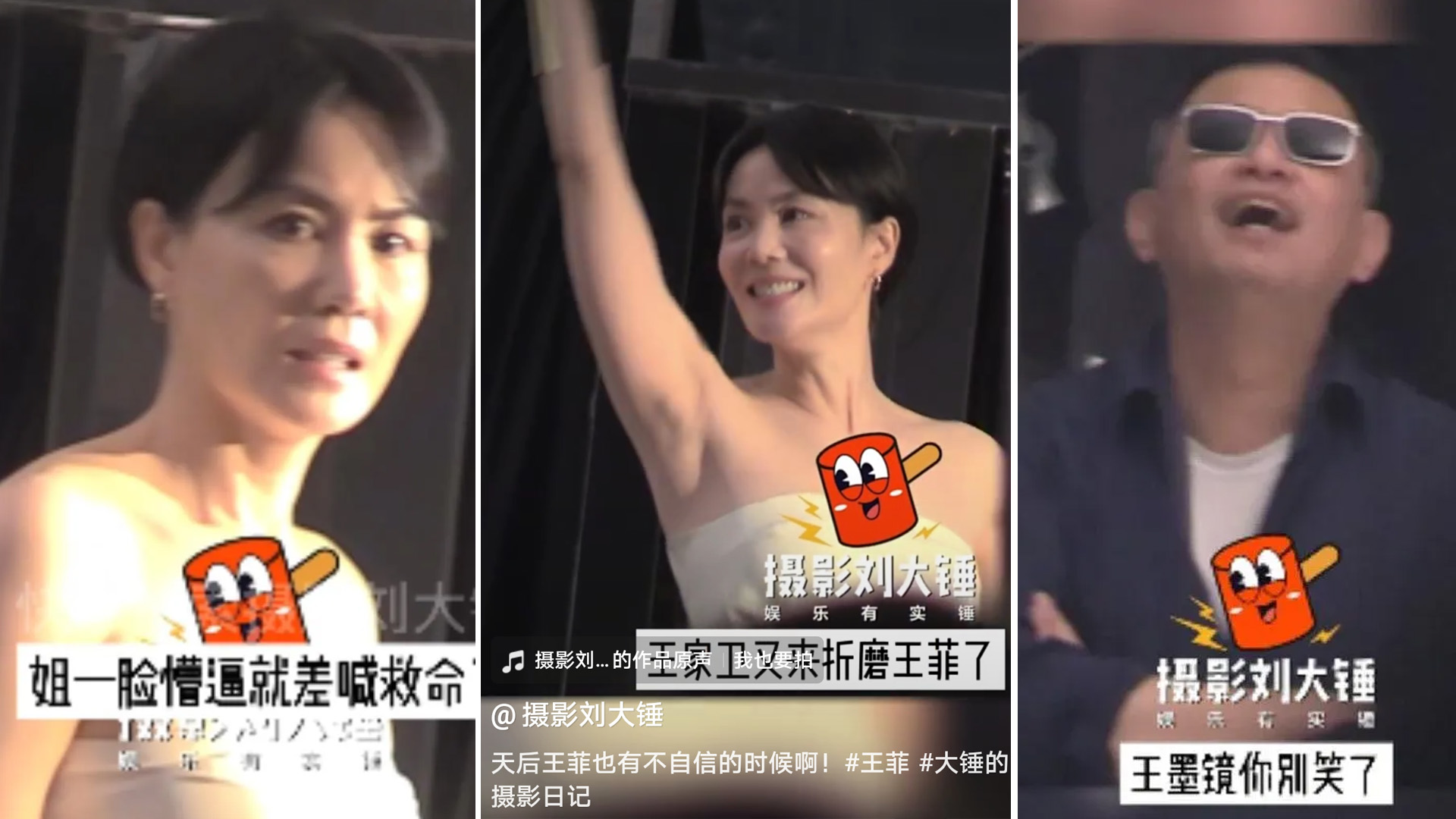 Faye was clearly out of her comfort zone
Fans were thrilled to see the semi-retired Faye working with Kar Wai again after 18 years.
Calling them the "immortal combination", netizens said the pics were "the best gift on Qixi" (or Chinese Valentine's Day, which happened yesterday) and that they can't wait to see the finished product.
She still looks gorgeous to us
However, there were also netizens who were surprised that Faye, who has been praised for her ageless beauty, had "suddenly aged".
They pointed out that she looked gaunt and her eye bags and laugh lines were "very obvious".
Did they forget that she is 53?! Well, if you ask us, the Heavenly Queen still looks absolutely divine.
Interestingly, there were also fans who said she now looks like Na Ying, Carina Lau and Vicki Zhao, with some speculating that the stars resemble each other because they are "always playing mahjong together".
Photos: 摄影刘大锤/Weibo, PBE Media