Nicholas Tse Just Pretended Like He Didn't Know Faye Wong At Mid-Autumn Festival Concert
Netizens were tickled by Nic's total poker face when his girlfriend was being introduced as the next performer.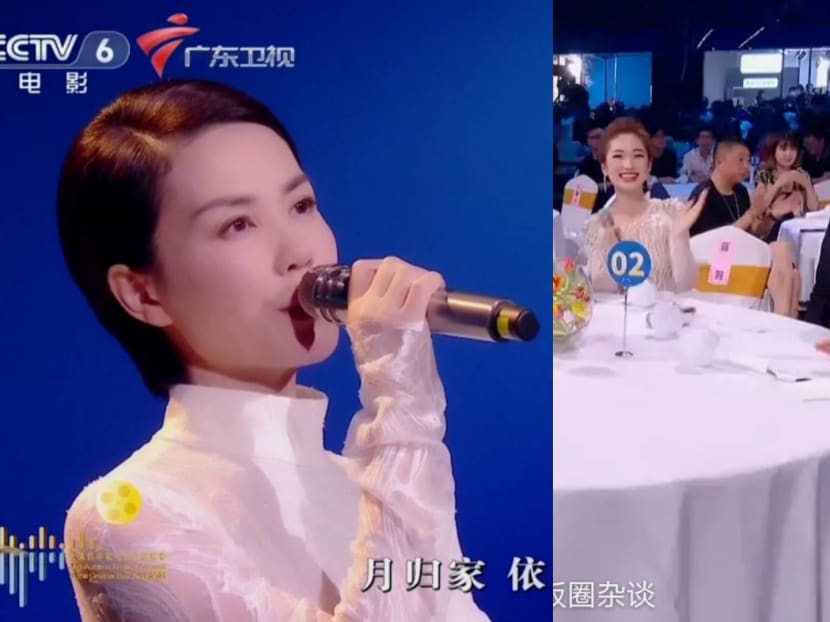 When Faye Wong, 52, and Nicholas Tse, 41, were revealed to be attending the Mid-Autumn Festival Concert in the Greater Bay Area 2021 on Tuesday (Sep 21), fans were super excited to see the fiercely private celeb couple make a rare public appearance together.
Alas, those who were hoping for some PDA between the pair were left completely disappointed — not only were they never pictured in the same frame, Nic, who was one of the event's hosts, didn't exactly look the part of an enthusiastic and supportive boyfriend when Faye was about to perform.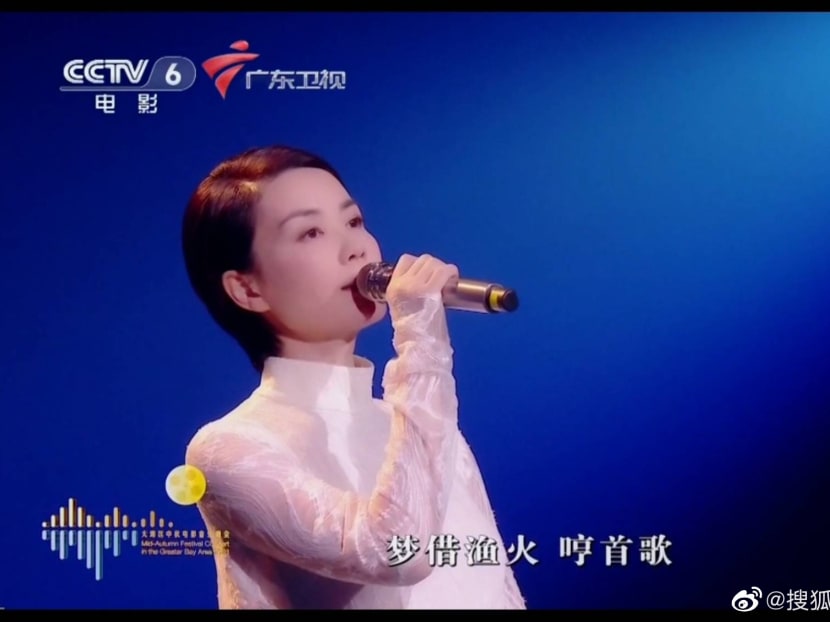 Before Faye took to the stage to sing a new song called 'Bay', the camera showed the hosts, including Nic, sitting at a table in the audience. When one of them had finished introducing Faye, everyone started clapping and smiling, which, you know, is the normal and appropriate response.
Well, everyone except Nic, who was as still as a statue and maintained a poker face. In fact, he didn't even bother turning his head to look at the camera like the rest of his co-hosts, playing it cool the entire time he was on screen.
Reminds us of the time Hongkong actress Yoyo Chen had a blank expression when her husband Vincent Wong thanked her in his acceptance speech at the TVB Anniversary Awards earlier this year. Awkward.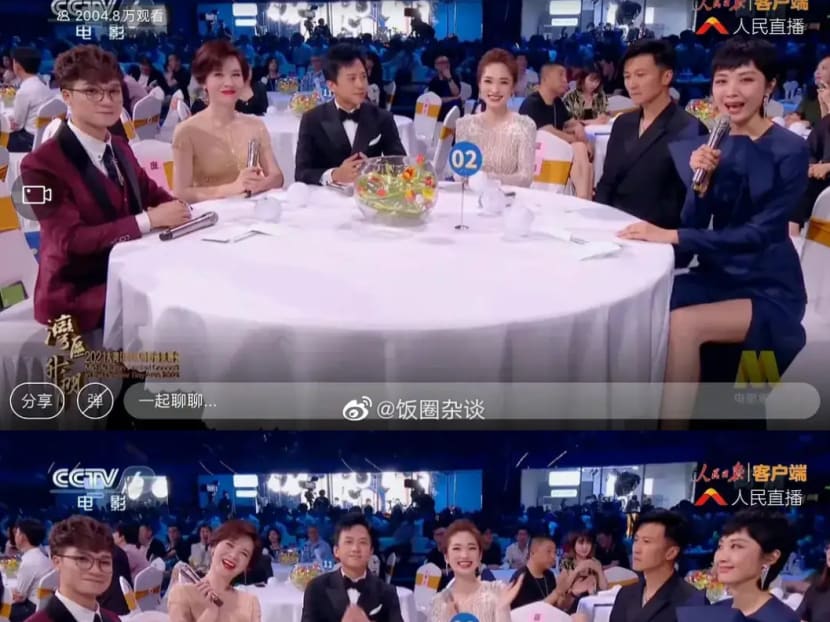 Some netizens found the whole display very amusing, with one commenting, "Faye Wong and Nicholas Tse pretending like they don't know each other makes me want to laugh so hard."
Others, on the other hand, seemed convinced that this was a sign that Faye and Nic, who rekindled their romance in 2014 after splitting from their respective ex-spouses, had broken up yet again. 'Cos Nic wouldn't look like he wished he were anywhere but there if they were still together, we guess.
As it turns out, there may actually have been another explanation for Nic's behaviour.
According to a netizen who claimed to have been at the concert, Faye's performance was actually pre-recorded, and she did not actually show up at the event at the same time as Nic.
However, Nic allegedly happened to walk past the netizen just as Faye's performance was being broadcast, and he supposedly couldn't help but stop and look at his girlfriend on the screen.
Photos: Nicholas Tse/Weibo, 搜狐娱乐/Weibo, 饭圈杂谈/Weibo