NUS double degree grad serves S$2.50 Malay dishes to 'help older folks and needy families' who frequent her hawker stall
The law and economics grad runs the Muslim-owned stall serving affordable hearty dishes like mee soto, lontong and nasi lemak with her parents.
While helping out at her parents' Malay food stall at Jalan Kukoh Food Centre last year, Hani Isnin, 40, often came across older folks and needy families from the nearby Chin Swee neighbourhood and one-room rental flats in Chinatown.
"The aunties and uncles would pass me a $2 note and ask if they can have lontong. Parents with many kids would ask, 'What can I get for $10?'" she tells 8days.sg. Conversations with these customers spurred Hani to lower the prices of dishes like mee rebus, mee soto and nasi goreng from $3.50 to $2.50. With her parents' approval, she also rebranded the stall as Traditional Malay Muslim Cuisine - The $2.50 Shop to highlight its affordability.
Despite ongoing inflation, Hani plans to carry on serving $2.50 meals. "We will save on whatever we can to continue offering our food at the same prices. We don't compromise on ingredients. Sometimes it can be trying, but it makes me want to do better."
No part of this story or photos can be reproduced without permission from 8days.sg.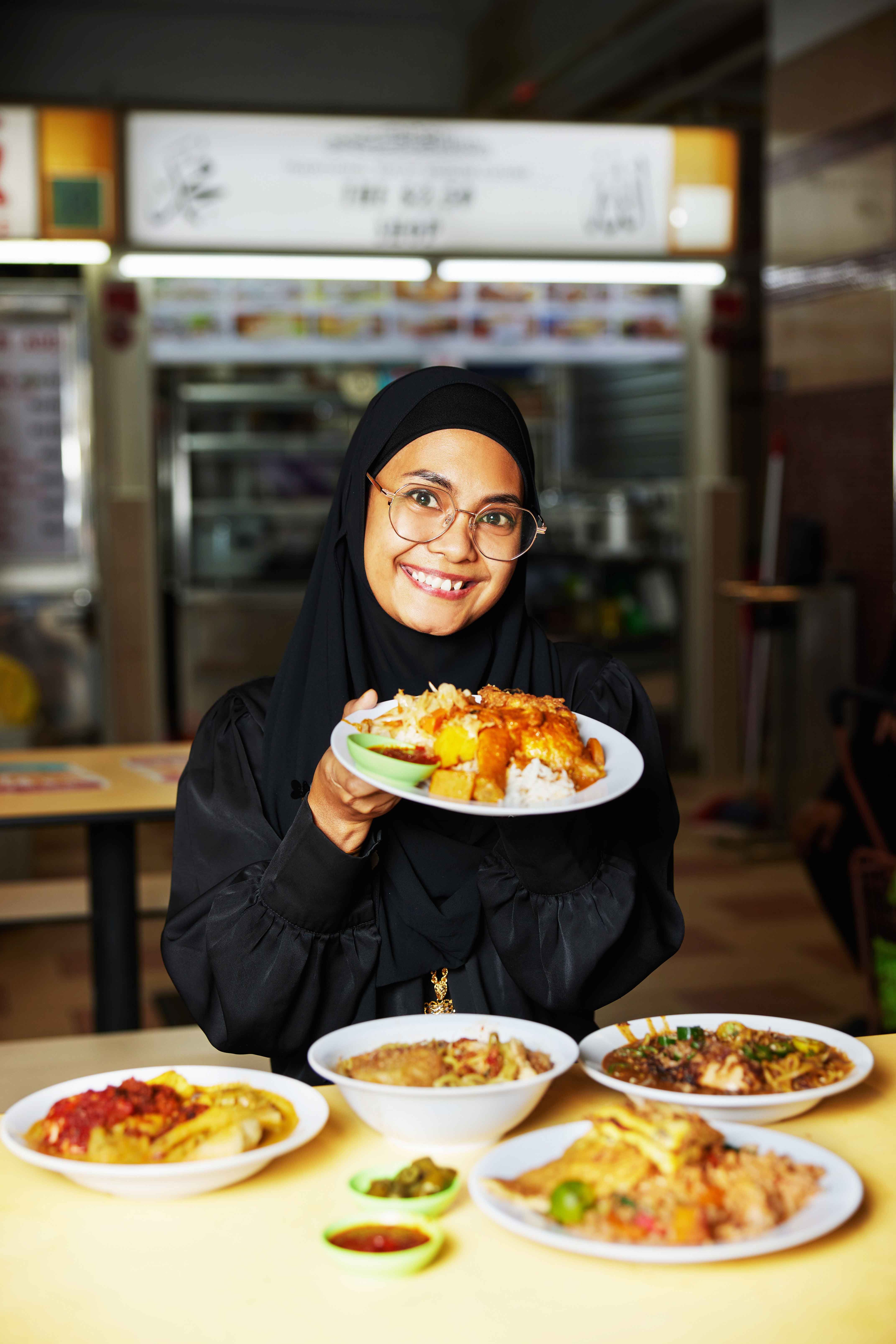 Double degree holder turned hawker
Hani's compassion isn't her only impressive quality. She tells 8days.sg that she has a double degree in law and economics from NUS, though she has never worked in what she refers to as "the corporate world" apart from a two-month stint at the Attorney-General's Chambers where she did "stuff like paperwork".
"I told my mum that I didn't want to pursue my studies but she said no, you have to go for it as a backup. So I did a double degree to satisfy my parents," she shares. "After I got my degree, I told them I just want to do something simple. I don't want to be so stressed. I just want to do something I like, give back to the community and earn a simple living."
Passion for food
"My mum ran a catering business for over twenty years. That's where I started my passion for cooking," she says. While her parents were initially a little disappointed by her decision to abandon a high-flying career, Hani says they quickly came around after seeing her return home from work "without a smile [on her face]" every day. She adds: "When my mum saw how stressed and unhappy I was, she allowed me to start helping her out."
After working with her mum for a few years, Hani started her own venture – a Malay and Western food stall at Queensway Secondary School. She ran it for six years, offering dishes like mee rebus, baked rice and pizza.
Gave up canteen stall to help ageing parents
Last year, Hani gave up her canteen stall to help her parents, Mdm Munah and Mr Isnin, both 70, who opened their Malay food stall in 2021. "My mum was feeling exhausted from the long hours and tiring work [as the main cook] of a catering business," she explains.
Even the smaller scale of a hawker stall started to take a toll on her parents. "It's very tiring! We come here at 2am because the
older customers here
wake up early," says Mr Isnin. The stall opens at 3.30am and usually sells out before 2.30pm. Mdm Munah continues to command the kitchen, while Hani and her dad help with prep work and some of the cooking.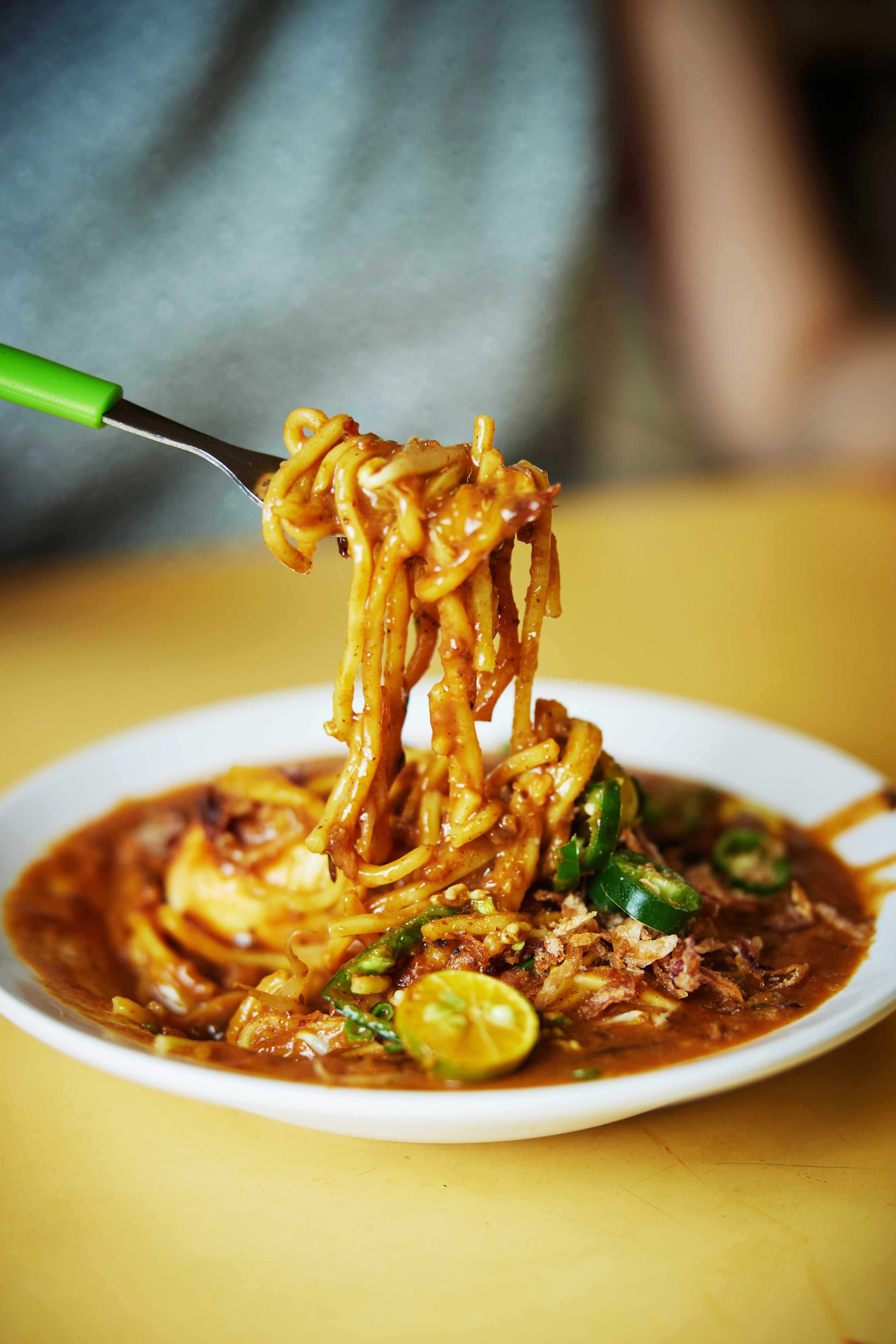 Her parents support the price adjustment
Apart from the cheaper price, everything else, including portion size and ingredients, remain the same. "My mum said, if you want to do something, you do it from your heart. So everything is kept the same as before [the price adjustment]," says the hawker, who is married to an accountant.
Regular bulk orders from a nearby after school care centre and consistent business help to make up for any shortfall in their takings. "We don't take any days off to keep the stall profitable," she adds. Hani declines to share how much the stall is making, but says that they are "earning a bit". "We try our best to help the older folks and needy families here. Most of them are not working and on medication. As long as they're happy and we're happy, we'll keep this going."
Happy family
Judging by their cheerful attitude and friendly chats with their customers, it's clear that the hawkers are enjoying the demanding but meaningful work of running their stall. Hani tells us she intends to take over the joint when her parents retire. "Deep down they know [a corporate job] is not the life for me. They are supportive [of me being a hawker] now and are happy for me to take over the stall," she shares. For now, she has no plans to expand the business and intends to focus on managing their existing outlet well.
The menu
The majority of the dishes here are priced at $2.50, like mee rebus, mee soto, nasi goreng, nasi lemak, lontong and tahu goreng. The stall also sells a la carte nasi padang at a more affordable pricing – 'premium' meats like mutton or beef cost around $2 (about a dollar cheaper than some other stalls). 
Mee Soto, $2.50 (8 DAYS Pick!)
The chicken broth is light yet flavourful, and packs a punch thanks to toppings like fresh chilli paste and fried shallots. Served with shredded chicken, chewy yellow noodles and a plump house-made bergedil, this hearty, tasty dish is a steal at only $2.50. Sedap.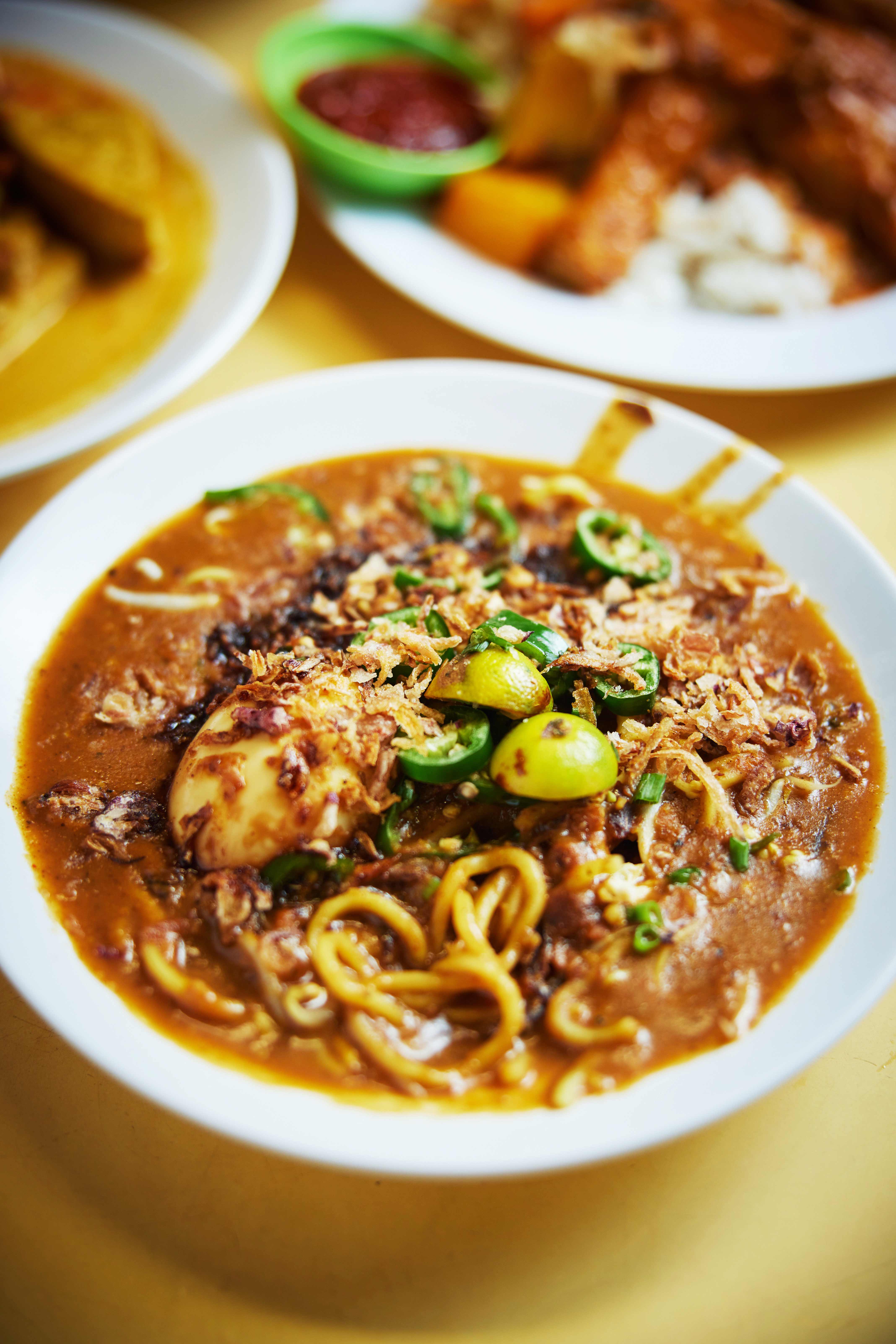 Mee Rebus, $2.50
Smooth, rich gravy that is not too starchy and leans towards the sweeter side. The noodle dish is loaded with crunchy bean sprouts, fried shallot and a whole hard boiled egg.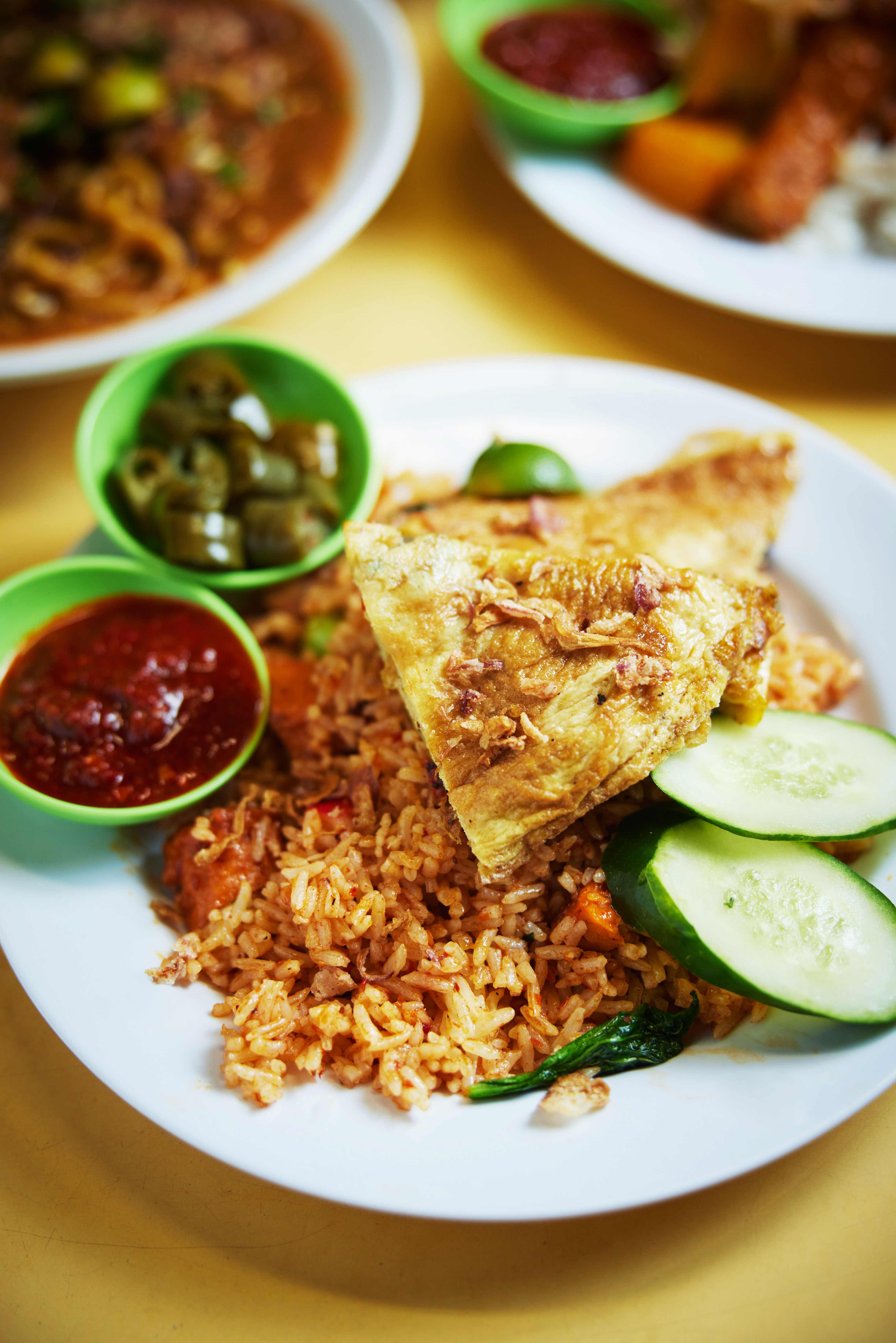 Nasi Goreng, $2.50
While not as tasty as the noodle dishes, the fried rice features veggies, crab stick and fish cake, and even comes with an omelette – which is a pretty good deal for $2.50. Mix in the house-made sambal on the side for an additional sweet-spicy kick.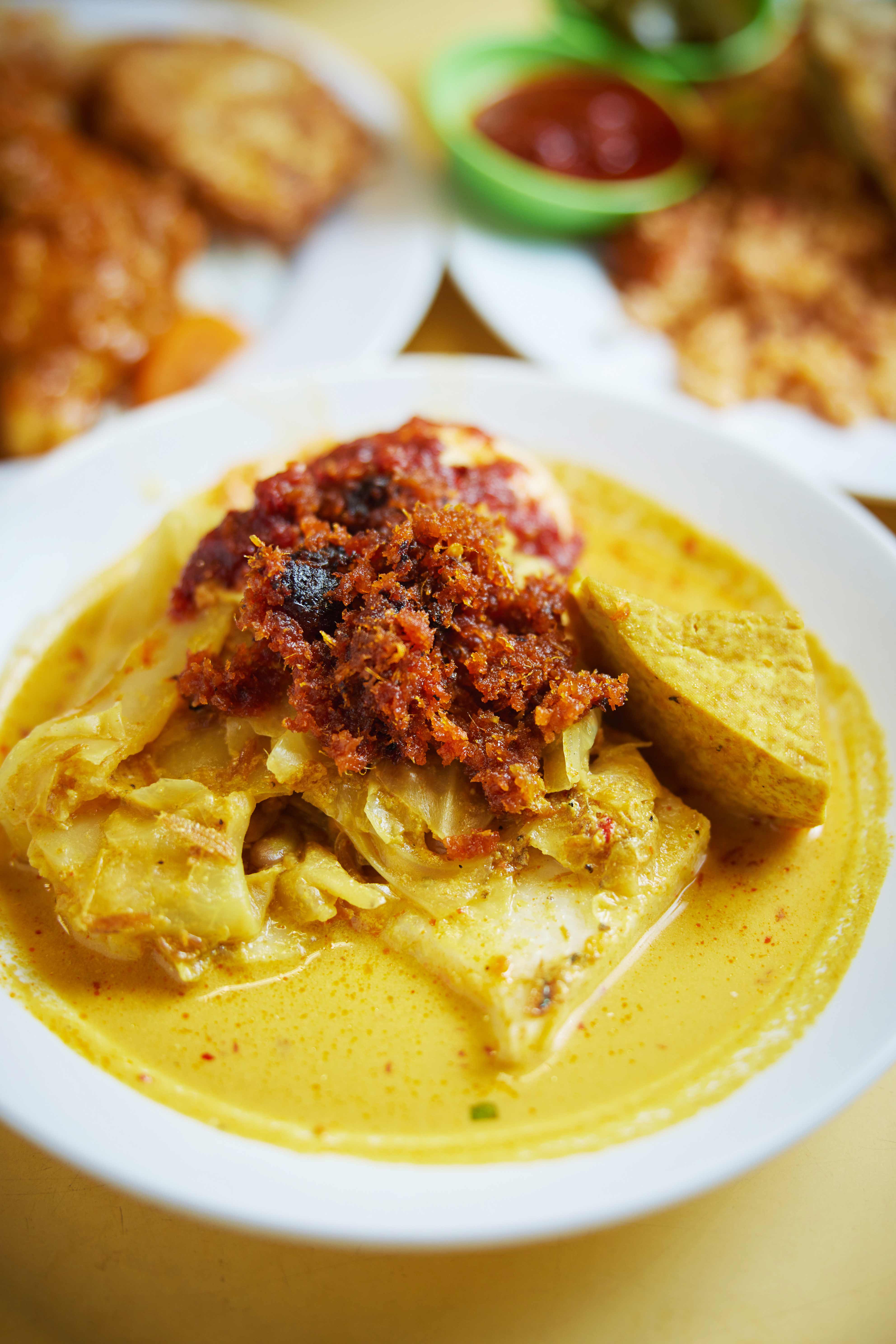 Lontong, $2.50 (8 DAYS Pick!)
We enjoyed the creamy, robust curry gravy, which is further lifted by the spiced grated coconut topping and fiery sambal. Finished with moist, chewy steamed rice cake, large pieces of tau kwa and veggies, this is a comforting and satisfying dish that we'd be coming back for.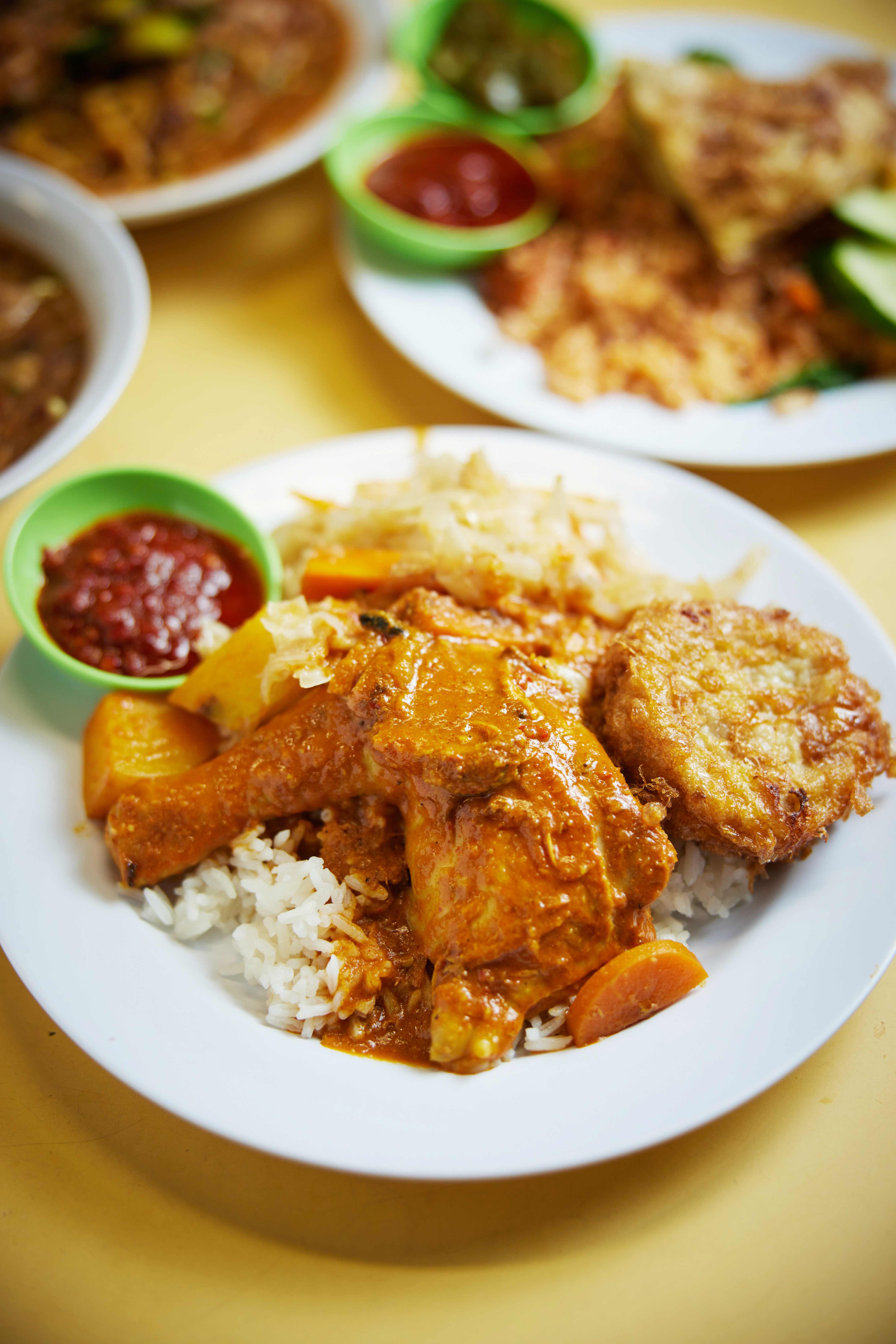 Nasi Padang with Curry Chicken, Cabbage & Bergedil, $4.80
Unfortunately the beef rendang was sold out before our visit, so we settled for the more wallet-friendly chicken instead. The curry, liberally ladled over our plate of rice, is mild but aromatic and goes well with the large and tender drumstick, crunchy cabbage and crispy fried potato cake. A filling, value-for-money meal.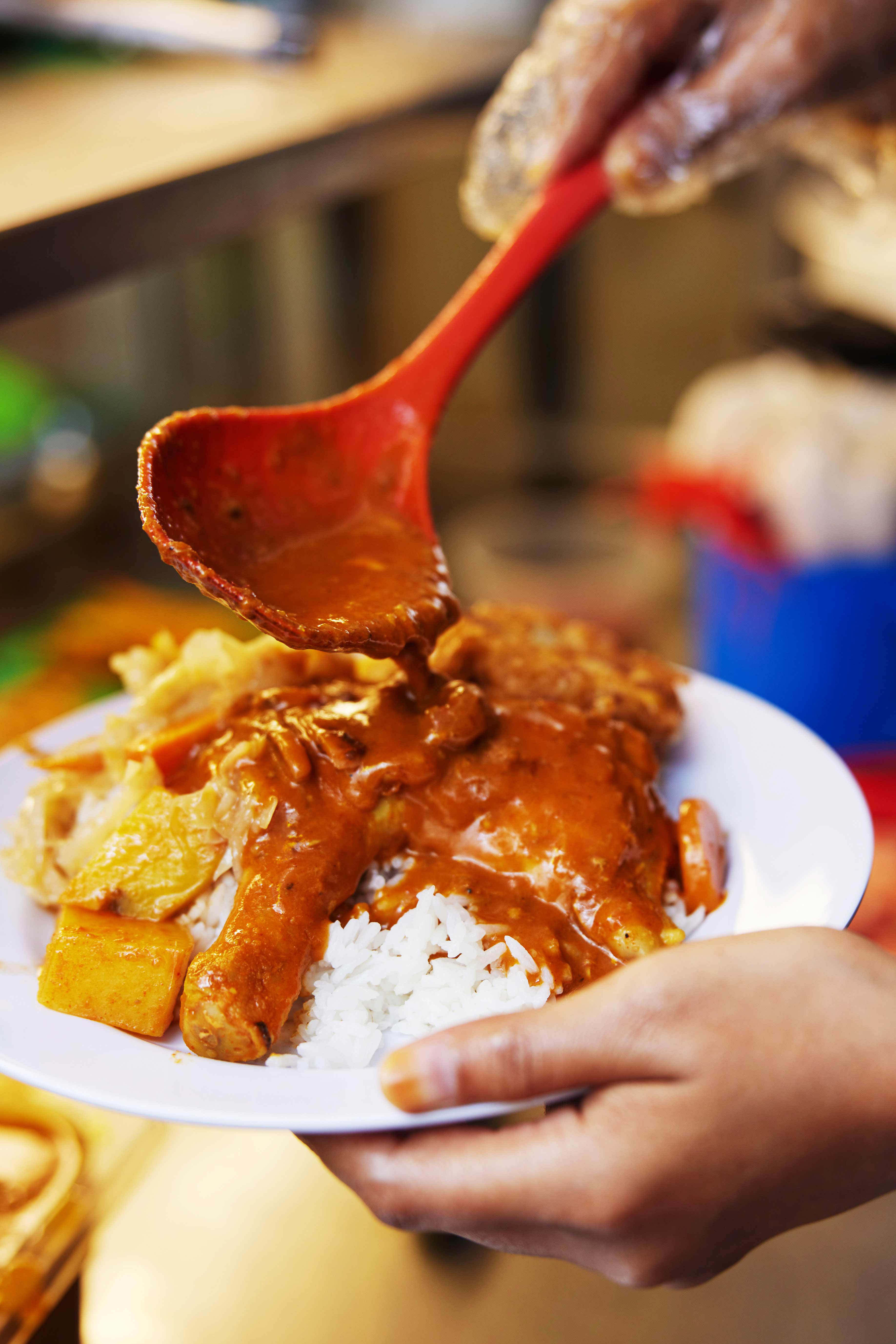 Bottom line
A hidden gem serving simple, soul-warming Malay dishes that offer more value than its $2.50 price tag. We'll be back for the tasty mee soto and lontong, which were comparable in flavour and portion size to pricier versions elsewhere. Run by a hardworking hawker family with a big heart, this is a stall worth rooting for.
The details 
Traditional Malay Muslim Cuisine - The $2.50 Shop is at #01-16, Jln Kukoh Food Centre, 1 Jln Kukoh, S161001. Open daily 3.30am – 2.30pm. More info via Facebook.
Photos: Kelvin Chia
No part of this story or photos can be reproduced without permission from 8days.sg.
8days.sg is now on #tiktok! Follow us on www.tiktok.com/@8dayseat.