Old Airport Rd Western BBQ Closes Toa Payoh & Jurong Outlets Within Months
The hawker tells 8days.sg that the sudden closures are due to drunken fights and a fellow coffeeshop stall commandeering tables for its customers.
Singapore's F&B industry is notoriously tough, and it's not just the big restaurants here that are feeling the heat. Famous hawker brands that have opened outlets found themselves grappling with expansion and having to close those stalls shortly after, like Nam Sing Hokkien Fried Mee, which recently shuttered its three-month-old Bukit Batok branch as it hasn't "managed to live up to the expectations of our fans."

Popular Western food stall Old Airport Road Western Barbeque, which has been around since 1974, also expanded with three outlets in Bedok, Jurong and Toa Payoh. 
The latter outlets, which opened in Dec 2021 and Jan 2022 respectively, have since closed.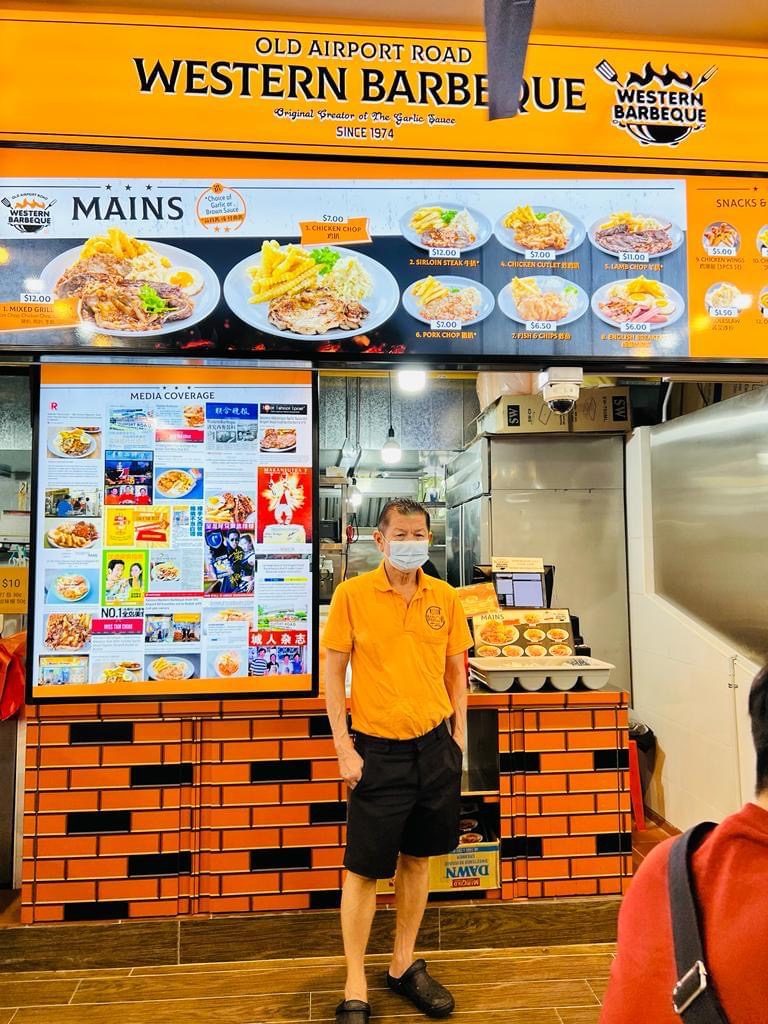 What happened? 
Speaking to 8days.sg, Western Barbeque's owner William Lim says: "It's been hard for us." The genial hawker, 72, is still cooking at his original stall, while his son Derek and Sharon, who are "in their 30s and 40s", run the outlets.
The Toa Payoh Lor 7 branch closed last month, a mere five months after opening. According to William, his dinnertime business was affected when a zi char stall in the same coffeeshop — which occupies the biggest unit there — apparently reserved tables exclusively for its customers. "Usually we get more customers for dinner, and that's when the zi char stall competes for business with us," William claims. 
He elaborates that the tables started getting occupied "from 5pm", and "once the customers sit down, the zi char people will ask if they want to eat zi char." As a result, his Western stall missed out on would-be customers. "When they occupy tables, how you do business?" William points out.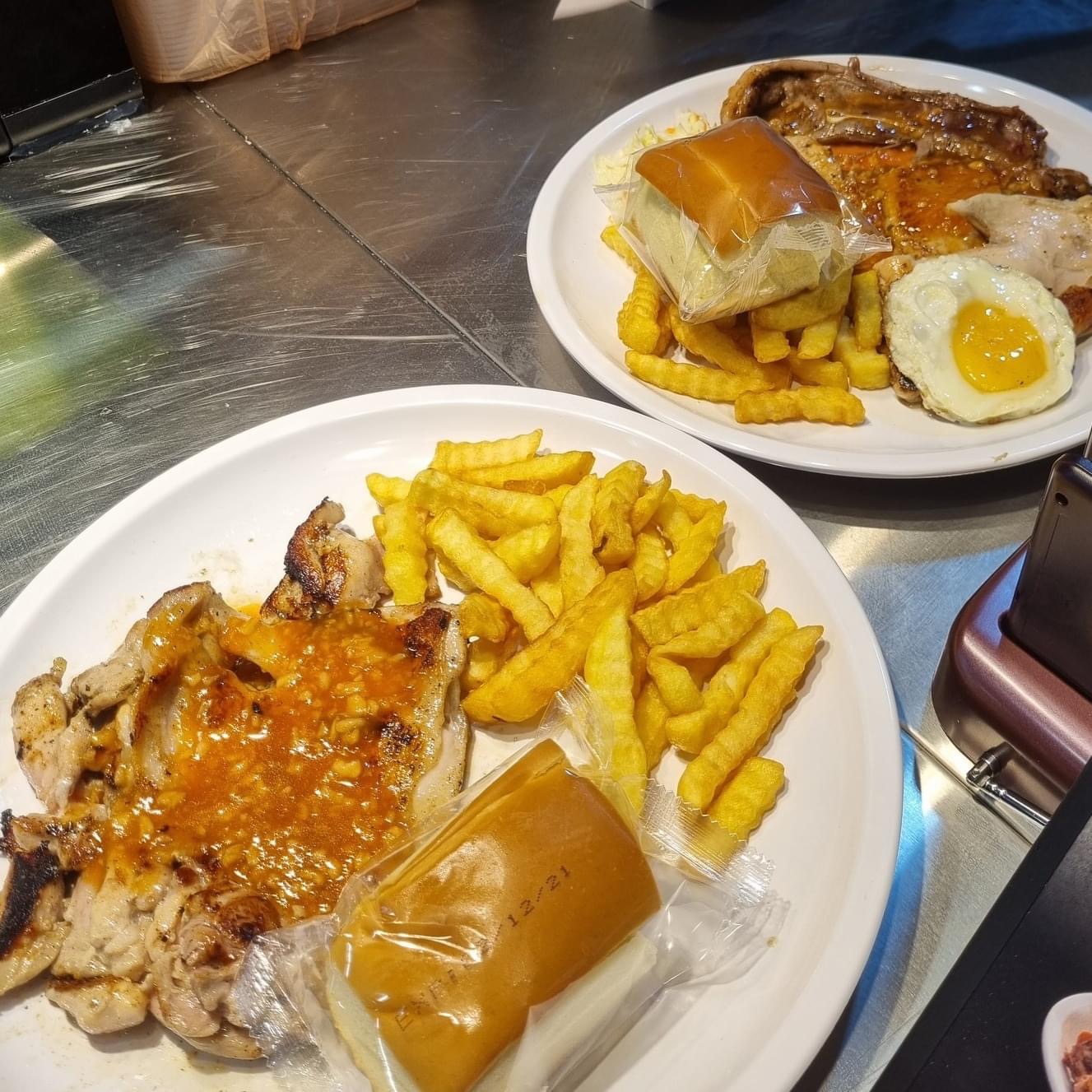 Zi char stall explains 
Zi char stalls reserving tables for their customers is a common-enough sight at most kopitiams, but William theorizes that his Bedok outlet — which is still in operation — enjoyed better sales because "there's no zi char stall." 
Hawker Xavier Neo, 46, the chef-owner of the popular Hokkien Man Hokkien Mee stall in the same Toa Payoh coffeeshop, concurs that it's a tough fight for customers at night. His stall is currently open only during the day, from 10am to 2.30pm. "I'm not keen to open at night. It's all zi char crowd, and they will reserve tables for their customers. When [other customers] come, they have no tables. This is common lah," he says.
The zi char stall in question, an outlet of zi char chain Chuan Kee Seafood, denies monopolising tables. "The coffeeshop is not ours, so we can't monopolise [the tables]," says Lim Hai Chooi, 44, a manager at the family-run zi char chain. 
He says about "five to six tables outside [the coffeeshop]" are reserved "for sure" for his customers, especially those who called in advance to make a booking, but claims that "if they don't show up and there are walk-ins, we will let those customers have the tables." 
He points out that he gets his zi char crowd usually only at night. "Daytime we don't have that many customers, so we let [the other stalls] have the tables," he says. "We don't leave tables empty — it's a flexible arrangement." He adds that he has also seen the lunchtime office crowd ordering a variety of food for their tables: "Some people order zi char, some order mee hoon kueh and some hokkien mee."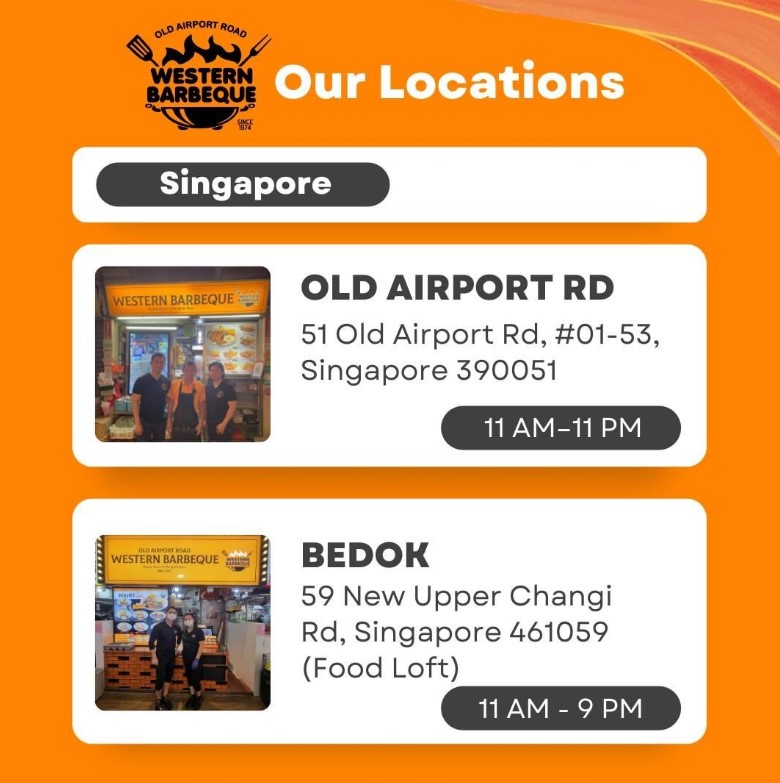 Jurong outlet disrupted by "drunken fights" 
As for Western Barbeque's Jurong outlet, William claims that the closure came about due to a combination of lacklustre business and an ongoing issue with "customers getting drunk and fighting." 
These customers make up the majority of the crowd at his Jurong stall, he shares. It was a further blow when the authorities ordered a two-week dine-in ban for the stall due to the drunken fights. "Business was already slow, and then we had to do only takeaway for two weeks," says William, who eventually decided to close that outlet as well. "I told my son and daughter not to open too many outlets, just open enough for us to [manage]. There's not enough manpower," he shares. 
He now focuses on his two outlets at Old Airport Road Food Centre and Bedok. "I work 31 days a month, no rest," he laughs. As for whether the septuagenarian will retire, he chortles: "It's harder to pass time if I just stay at home watching TV — I'll fall asleep halfway!" 
Old Airport Road Western Barbeque, #01-53 Old Airport Road Food Centre, 51 Old Airport Rd, S390051. Open daily 11am-11pm. 59 New Upper Changi Rd, S461059 (Bedok outlet). Open daily 11am-9pm. www.facebook.com/WesternBarbequeSG 
Photos: Old Airport Road Western Barbeque