Once A Tapas Chef, 23-Year-Old Now Sells Lor Bak & Wagyu Chee Cheong Fun At Hawker Stall
The former Les Amis Group commis chef is the hawker behind modern CCF stall Wan Fen Chee Cheong Fun in Katong.
While the Cantonese-style chee cheong fun trend continues to inspire new hawker stall openings in Singapore, it's harder to find steamed rice rolls with non-traditional fillings. Tucked within a modern "hawker bar" The Bullion in Katong, which offers beers on tap, two-month-old stall Wan Fen Chee Cheong Fun makes its mark with inventive stuffings like minced wagyu and braised pork (lor bak) in addition to classic options like prawn, char siew and you tiao.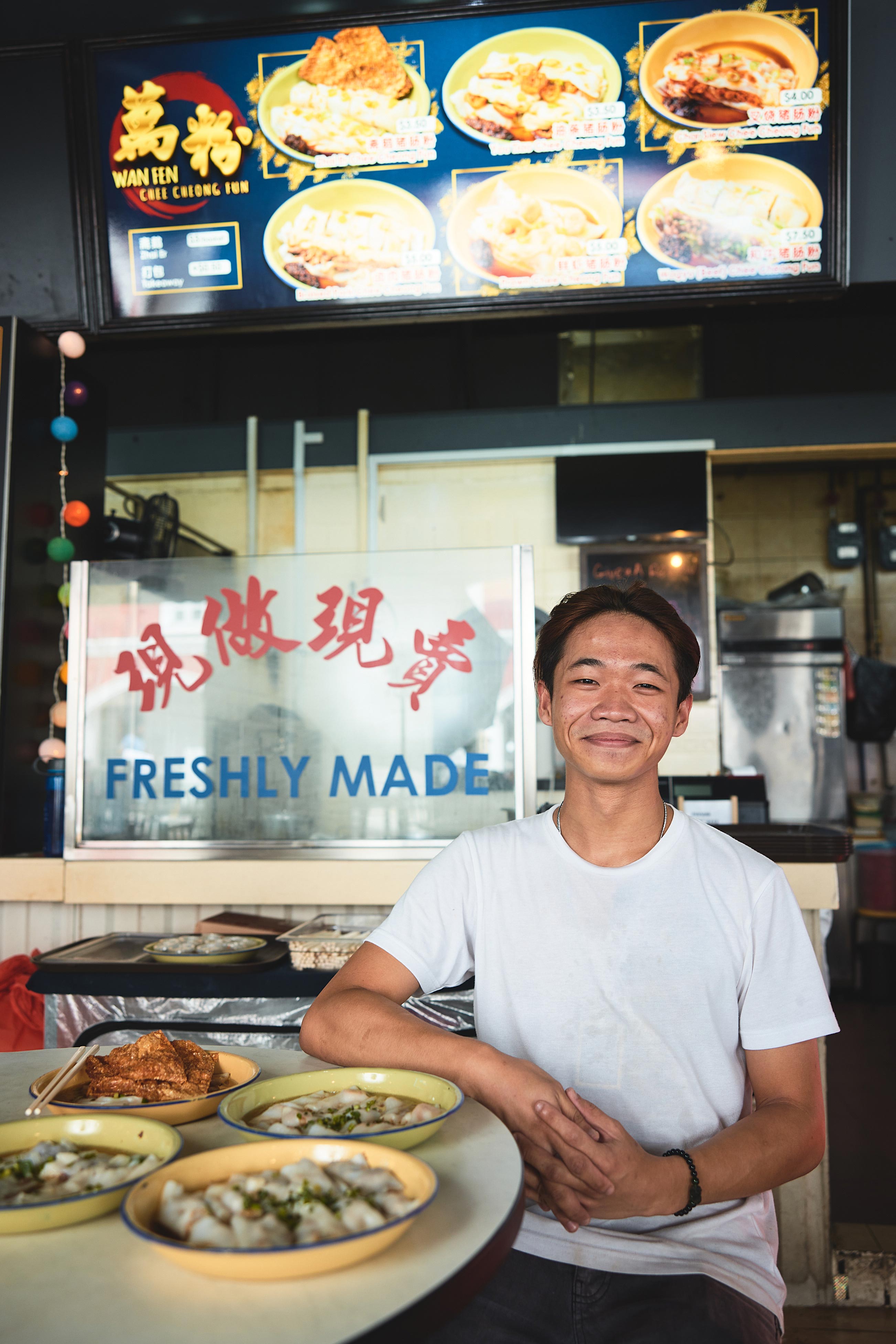 Youngest cheong fun hawker we've interviewed so far
Many CCF hawker stalls boast former chefs from big-name dim sum and Chinese restaurants at the helm. Wan Fen Chee Cheong Fun, on the other hand, is run by Lim Heng Yi, 23, who was yes, also a former chef – but at a tapas bar (see below). He's also the youngest chee cheong fun hawker we've interviewed so far.
The boyish entrepreneur got his start in F&B when he took up a Western Culinary Arts course at ITE College West at 17 years old. As part of the curriculum, Heng Yi interned with Les Amis Group, parent company of three-Michelin-starred French restaurant Les Amis. He trained at the group's now-defunct casual Italian restaurant Casa Verde at Botanic Gardens for six months and then popular tapas restaurant La Taperia in Shaw Centre for one and a half years. At the latter, he was promoted to commis chef (a junior chef position), where he prepared dishes like gambas al ajillo (prawn with garlic and chilli).
With the goal of opening his own establishment someday, Heng Yi also completed a business diploma at Kaplan Singapore. He graduated last August and did some part-time restaurant work before opening Wan Fen Chee Cheong Fun at the end of February.
Full steam ahead
The earnest and soft-spoken hawker counts himself lucky to have found support – financially and mentally – from his three biz partners. Heng Yi's older sister and her husband, as well as their friend, are silent investors (they were not present during our shoot).
"I feel incredibly lucky [to be able to open a stall at such a young age]. My brother-in-law was the one who inspired me to start seriously planning for it. There was a time when I stayed with them [Heng Yi's sister and her husband] for a week and cooked every meal. I guess he tried my cooking and had absolute faith in me [to invest in the biz]," he shares. "It's stressful to know that they are counting on me. [As the cook] I'm responsible for our brand. I think about it almost every day, but I try to focus on doing things step by step." Heng Yi is the sole cook at the stall, assisted by a part-timer who takes orders and serves food.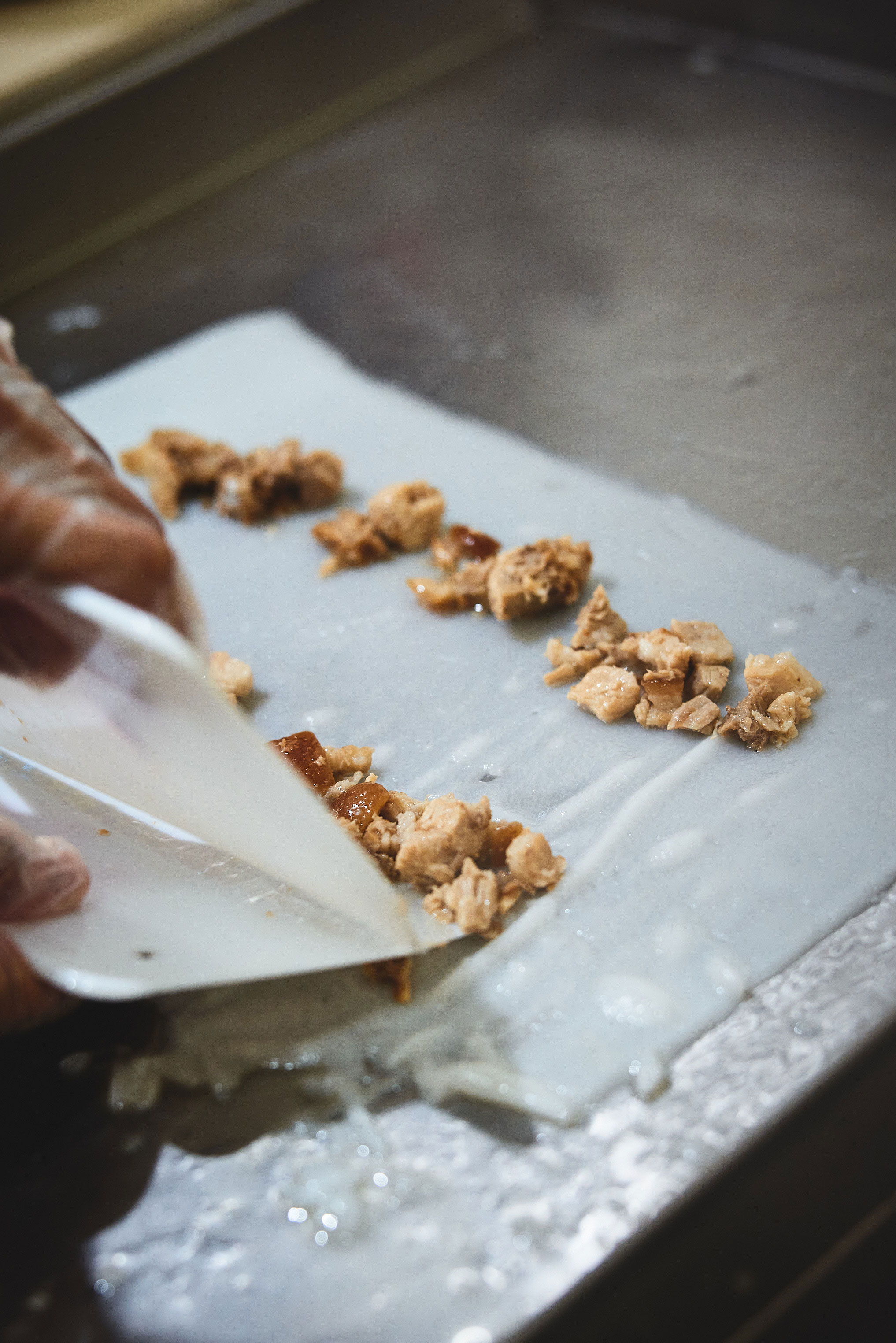 CCF based on his grandpa's recipe
The stall's cheong fun is based on a family recipe passed down by Heng Yi's late grandfather. His maternal grandpa, who was Cantonese, often made the dish at home – the junior chef picked it up when he was a teen. "We wanted to sell cheong fun as a way to keep his recipe alive," he says. Every plate of cheong fun is made to order here. The first-time hawker modified the original recipe, which only used rice flour and corn flour, to create a chewier mouthfeel. It took him a month to master techniques like separating the freshly steamed cheong fun from the wet cloth with a scraper and folding them into neat rolls.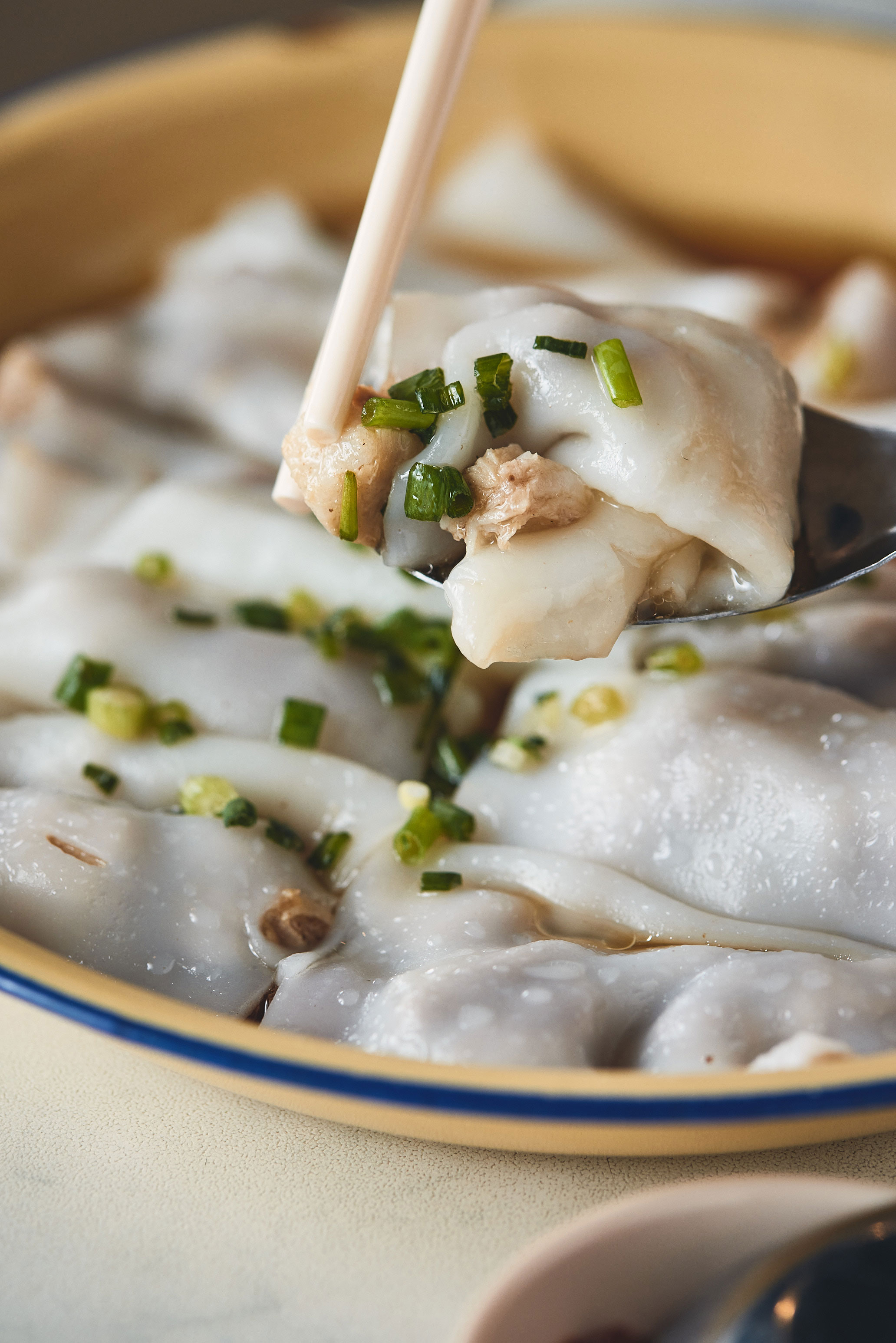 Experimenting with contemporary flavours
Out of the six items on the menu, half are rather unusual combinations like minced wagyu, braised pork and zhai er (fried beancurd skin). Heng Yi tells us these were a result of spontaneous R&D sessions with his sister and brother-in-law. "We want to serve something special that no one else has done before. I thought zhai er would be quite unique and I like its crispy texture," he says. "We wanted to go for pulled pork initially but it was too dry, so we're using braised pork instead. For wagyu, we were leaning on the Japanese-style dish of wagyu with scallions, and we just decided to try it one day and it worked out."
Zhai Er Chee Cheong Fun, $3.50 
The cheong fun here is of medium thickness – not quite as delicate and refined as restaurant-quality rice rolls, but still pleasant with a chewy mouthfeel. The smooth and tender texture is especially enjoyable when juxtaposed with the crispy beancurd skin. The deep-fried sheets are also savoury enough to lend flavour to the plain rice rolls, served with a liberal pour of sauce. This is not your usual slightly sweet Hong Kong-style condiment, though – Heng Yi has opted for a local soy sauce that is further "seasoned to be on the savoury side". The sauce is rather restrained and not as umami or fragrant as most cheong fun sauces we've had – there are also no notes of aromatics like fried shallot, often used in CCF condiments. However, the savoury hae-bee-spiked chilli dip (a customised order from a supplier) delivers a much-needed bold finish to the dish.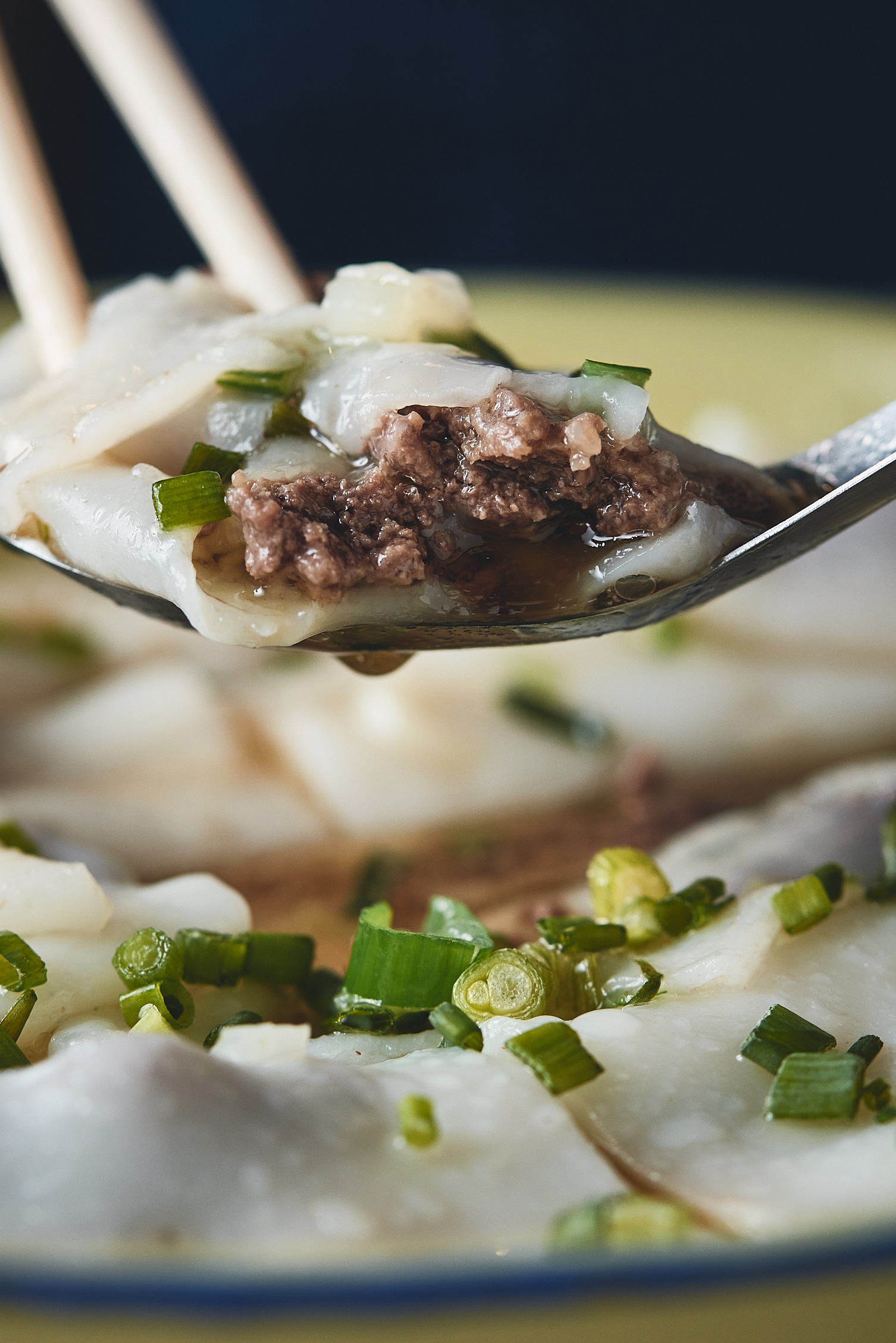 Wagyu Beef Chee Cheong Fun, $7.50
Made from minced Australian wagyu, the slightly fatty Japanese-style soy-marinated beef filling adds an intriguing dose of heartiness to the unassuming cheong fun. The meat is also juicy and yummy enough to add a premium mouthfeel to the dish. Gimmick aside, this is delicious enough to warrant a try if you don't mind splurging a bit.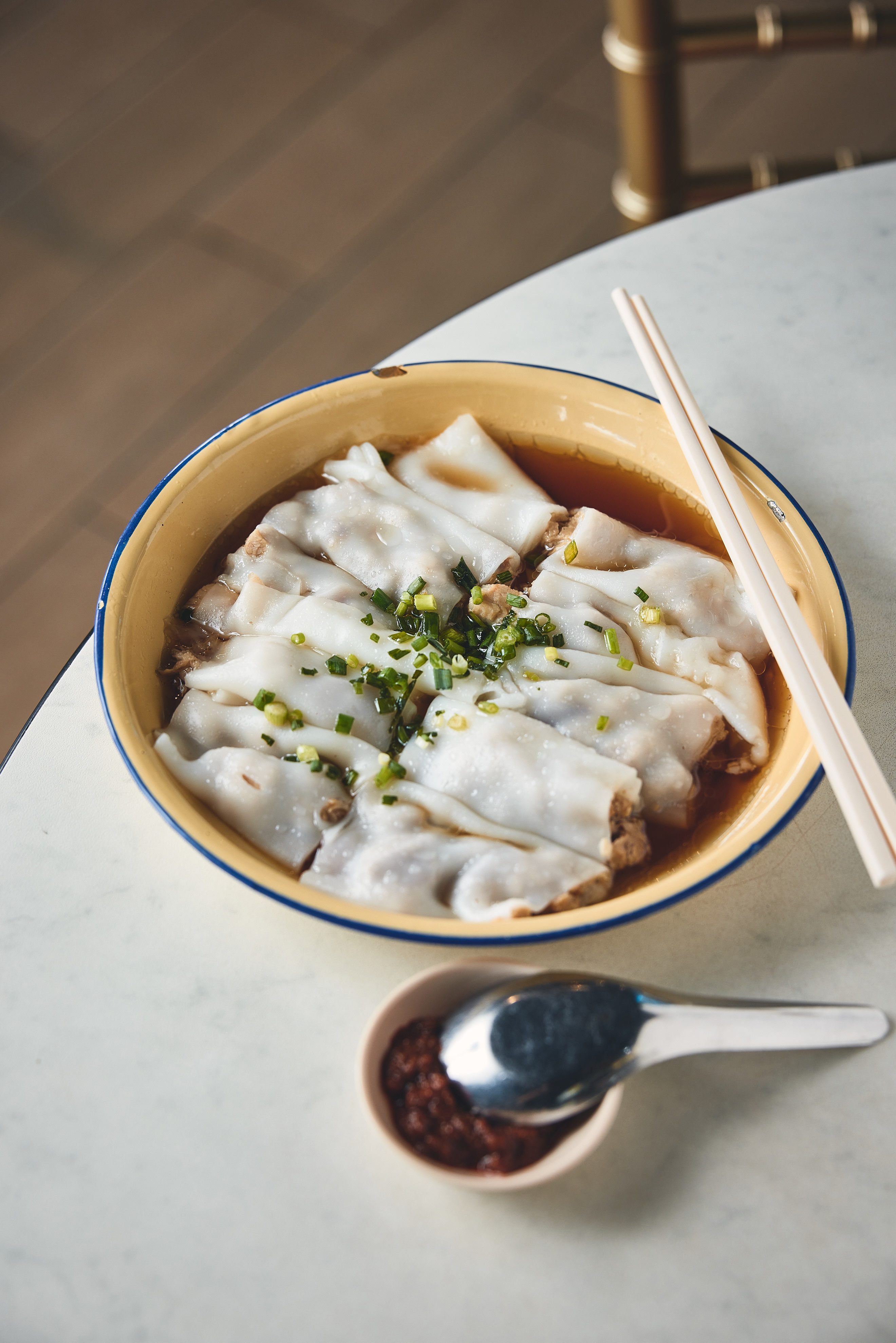 Braised Pork Chee Cheong Fun, $5
Dotted with meaty chunks of tender lor bak, this is probably one of the heftiest rice rolls we've tried – no wonder it's a bestseller. The comforting five-spice-flavoured threads of lean pork give the dish a satisfying twist.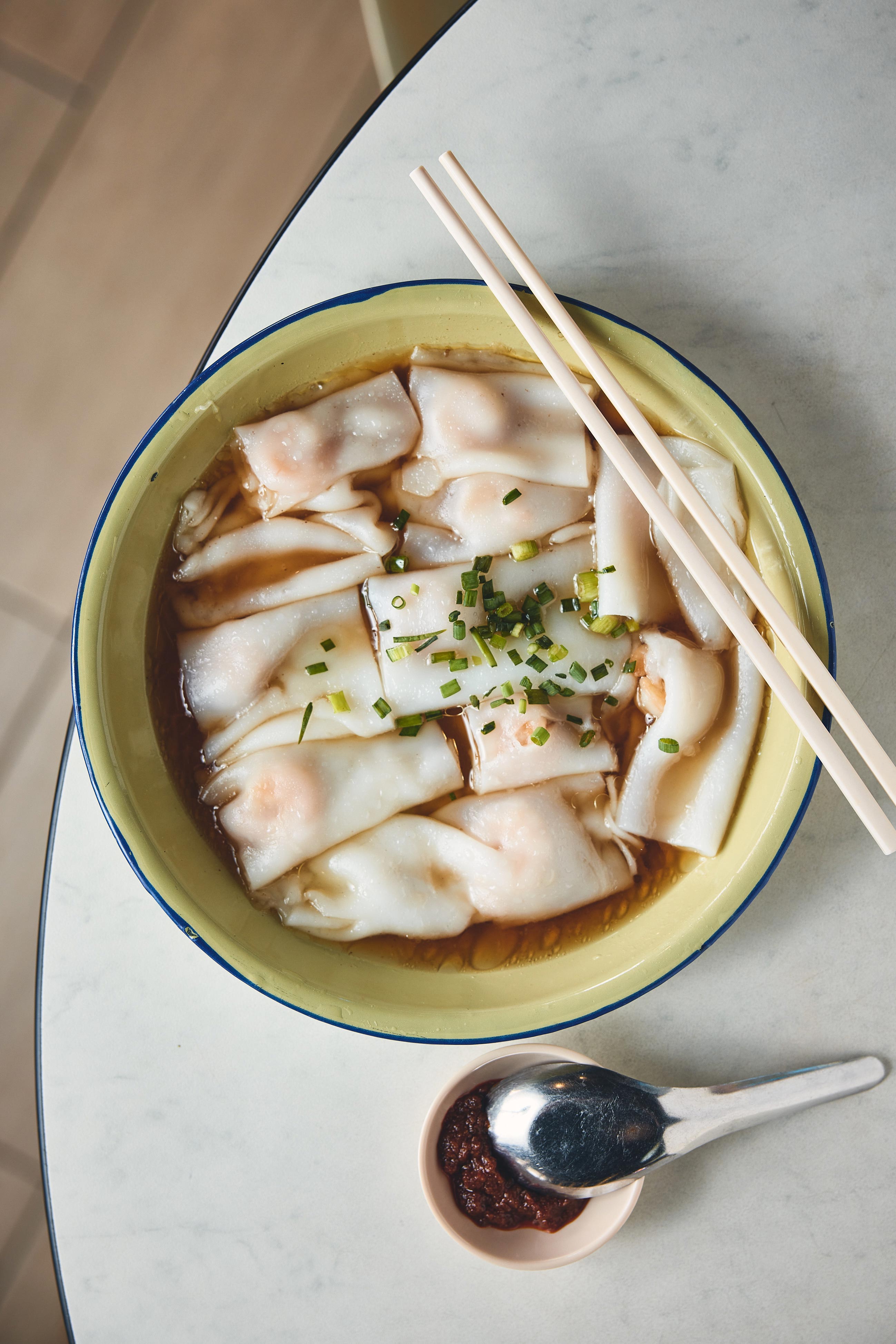 Prawn Chee Cheong Fun, $5
The prawns are tiny but springy enough to add a nice bite to the dish. An acceptable rendition of this dim sum staple.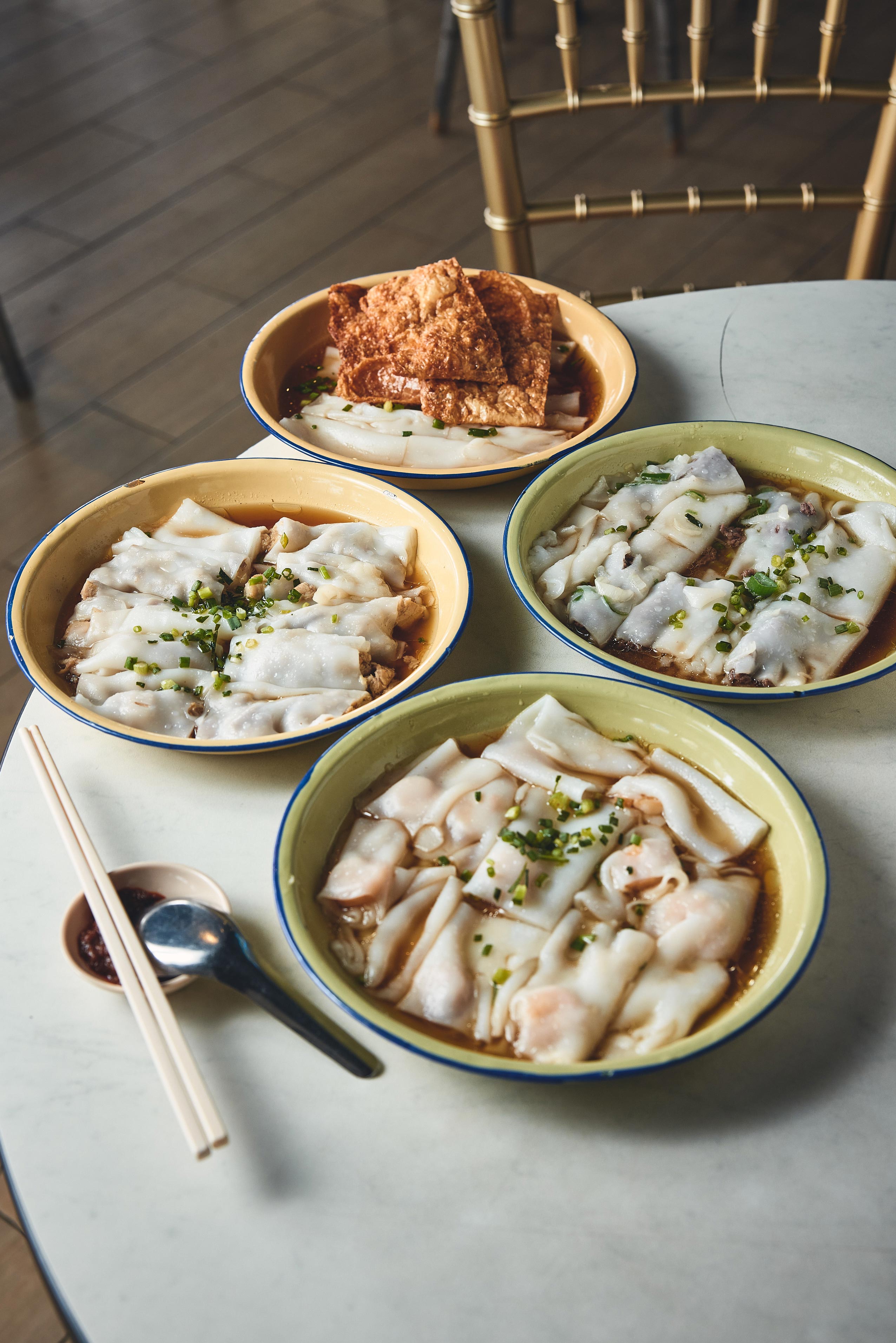 Bottom line
Wholesome and chewy hawker-style rice rolls with interesting stuffings – the braised pork and wagyu ones, in particular, are worth a try. While we find the flavour of the cheong fun sauce a little too light for the dish, the chilli dip is fragrant and has a tinge of smokiness that adds depth to the snack. Overall, the dishes require more finesse to catch up to the standard of some of the more popular CCF hawker stalls helmed by former chefs. We remain hopeful that Heng Yi's execution will improve with time and experience.
The details 
Wan Fen Chee Cheong Fun is at The Bullion Hawker Bar, 396 East Coast Rd, S428994. Open daily except Thur, 9am - 6pm. Facebook Instagram
Photos: Alvin Teo