"One-Of-A-Kind Man": Pierre Png & Other Celebs Pay Tribute To "Uncle" Colin Schooling, Late Father Of Olympic Champ Joseph Schooling
Colin Schooling, who was battling liver cancer, passed away on November 18. He was 73.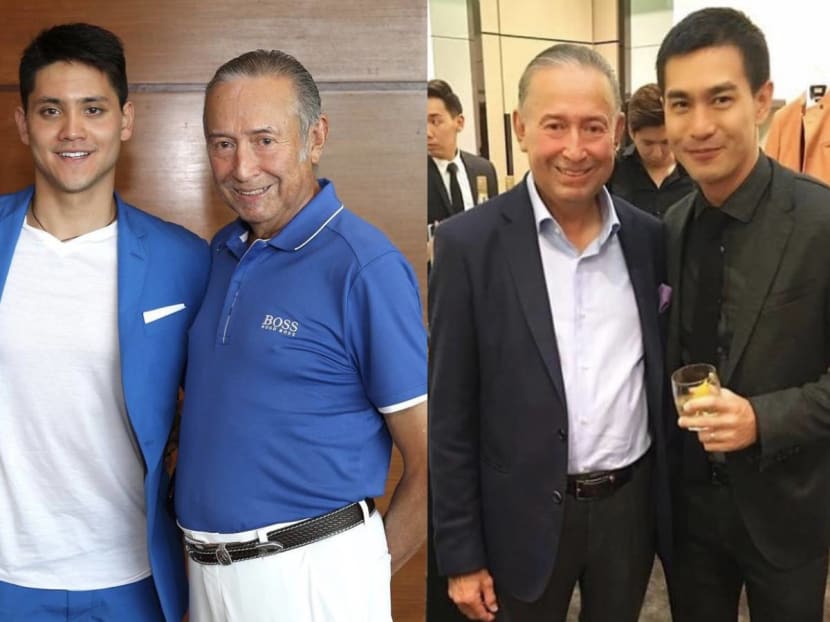 Colin Schooling, the father of Singapore Olympic champion Joseph Schooling passed away yesterday (Nov 18). He was 73.

According to reports, Colin had been undergoing treatment for liver cancer after being diagnosed in June.

On Nov 17, Joseph's mother, May Schooling, 66, posted an update on Instagram, revealing that Colin was in the "High Dependency ward due to a (mutant) bug in his lungs".

Colin was a retired businessman, as well as a former national softball player.

Both Joseph, 26, and May have since paid tribute to Colin on Instagram.

Joseph posted a picture of his younger self at a pool with his dad. His caption was a simple heart emoji.
He also left a comment on the post to thank everyone.
Dad fought till the end. Much love to everyone, he wrote.
May wrote a touching post about her husband, whom she called a tough fighter .

It is hard to say goodbye, so let's begin with 'see you again'. A loving father, a supportive brother, an outgoing uncle, a loyal friend, my husband. Colin is a character on its own. All who personally know him, will know what I'm talking about. He speaks freely and passionately, and that is one of the things that I will miss about him, she wrote.
Pierre Png
, 48, and other celebs also took to their Instagram to pay tribute to Colin.
Pierre shared a photo taken with Colin, describing him as a "one-of-a-kind-man".

"I will miss you uncle [Colin]! Even with your back hurting so much in the last few months and everything you were going through, you still managed to make me laugh. A great tribute by [May] to this one-of-a-kind-man indeed! Thank you for always telling it like it is, along with all the advise you so willingly shared (sic). Rest in peace now , we'll have that [whiskey emoji] when we meet again Sir!" he wrote .
Similarly, host
Kelly Latimer
, 35, also posted a tribute to Colin on her IG Story, referring to him as "Uncle Colin".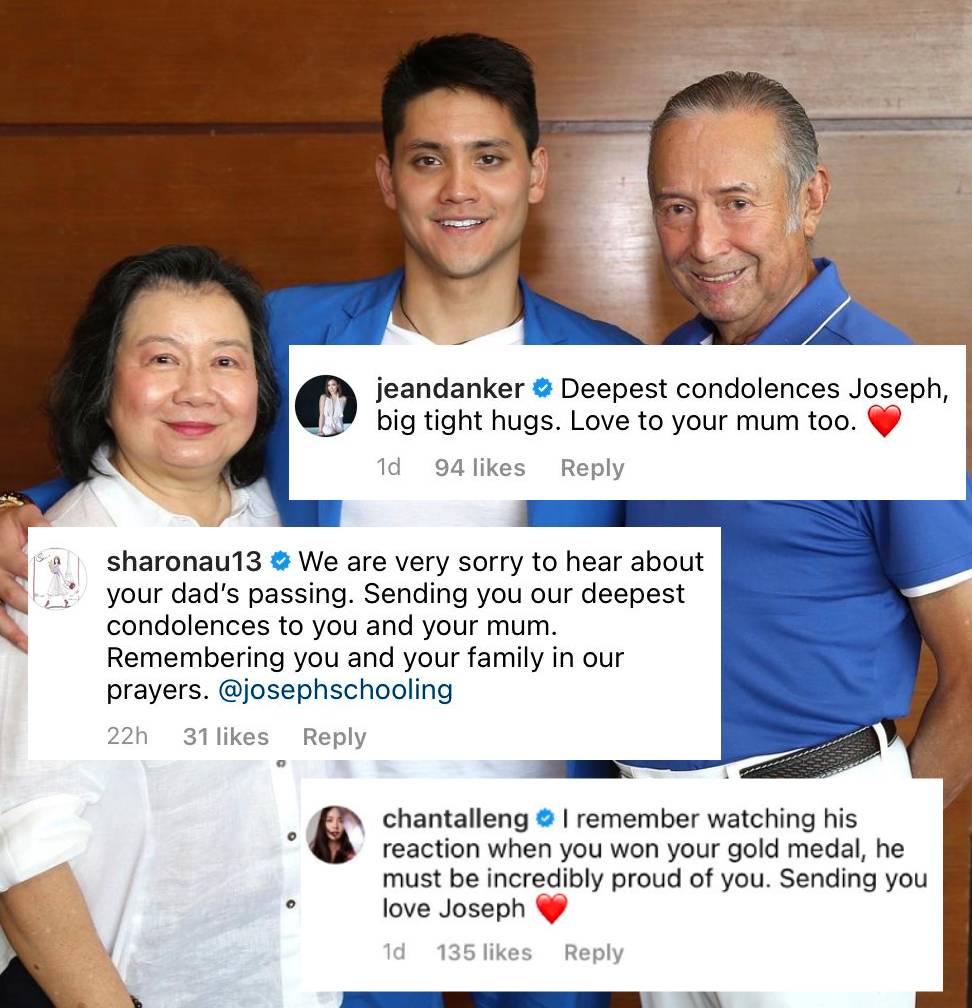 A large number of celebs also left comments on Joseph's IG post expressing their condolences.
Class 95 DJ Jean Danker, 43, wrote: Deepest condolences Joseph, big tight hugs. Love to your mum too .
Sharon Au
, 46, added in a comment: We are very sorry to hear about your dad's passing. Sending you our deepest condolences to you and your mum. Remember you and your family in our prayers.
Chantalle Ng
, 25, shared a small anecdote from Joseph's big Olympic win I remember watching his reaction when you won your gold medal, he must be incredibly proud of you. Sending you love Joseph, she wrote.
Photos: Pierre Png/Instagram, Joseph Schooling/Instagram, Kelly Latimer/Instagram, cmjschooling/Instagram​​​​​​​